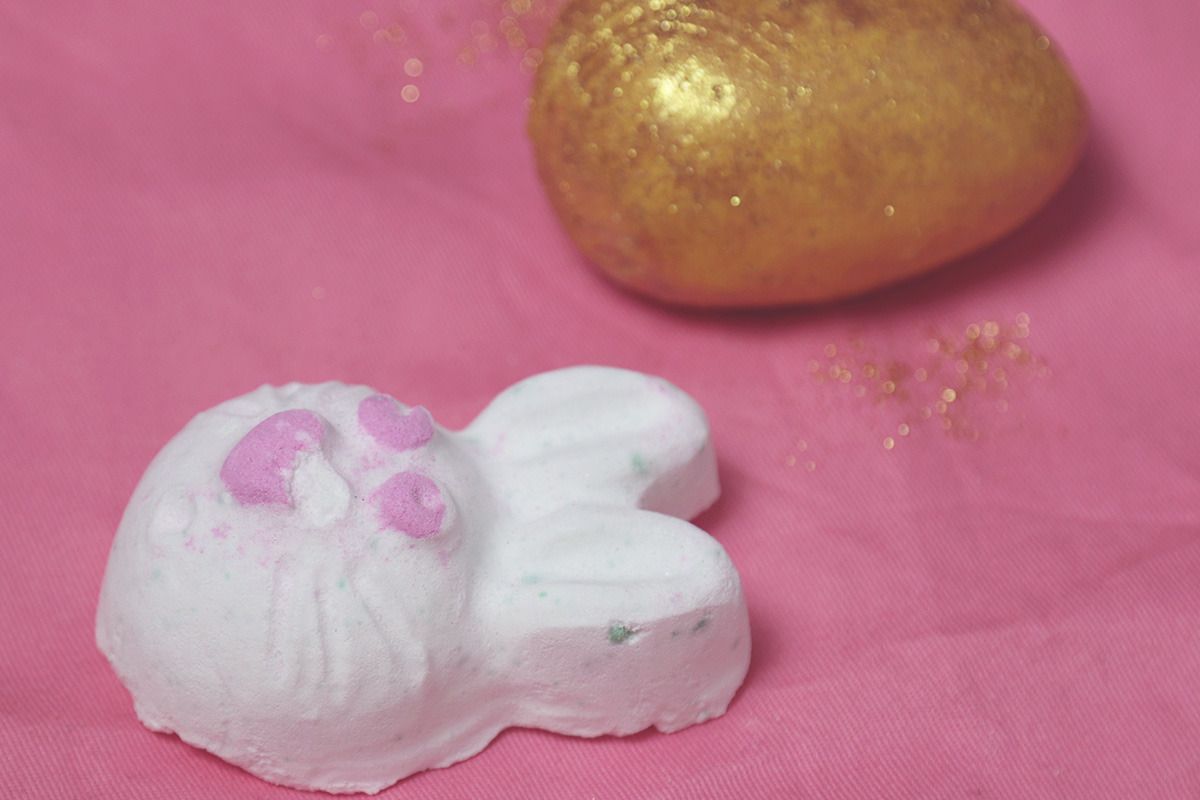 +–+–+
PHOTOS & WORDS: ZOE LONDON
IT'S TIME FOR A QUICK LOOK AT LUSH'S EASTER RANGE BEFORE IT DISAPPEARS AFTER THIS WEEKEND!
FEATURING:
LUSH HOPPITY POPPITY BATH BOMB*
LUSH GOLDEN EGG BATH BOMB MELT*
LUSH POT O'GOLD SHOWER JELLY*
LUSH BUNCH OF CARROTS BUBBLE BARS*
LUSH SOMEWHERE OVER THE RAINBOW SOAP*
+–+–+
You can slap me on the wrist for not getting this up sooner – seeing as it's Good Friday today i've got there just in the nick of time, right – but you can excuse me for being away on holiday! LUSH as always have had their capsule Easter collection out in stores for a while, and personally I think their Easter range is one of the most anticipated, up there with Christmas.
Bright pops of colour and fun shaped products adorn the shelves, and I have five to share with you today. First up i'm gonna talk about the Pot O'Gold Shower Jelly as it's an interesting concept if you're not familiar with it. So it's a totally solid 'shower gel', as such, and you can just wash all over with it like that. I know, weird? So you can either use it all in one go and rub it all over your body then save for next time until it goes, or, do what I do and use scissors/a knife to chop it into smaller pieces that last one wash, instead. This one is the best smelling one i've met yet, as it's scented with orange oil, myrrh resinoid, fresh pineapple juice and vanilla absolute. Honestly, the scent works, so well.
There's a few bath bombs, including the two I have pictured here, which are the Golden Egg Bath Bomb Melt, and the Hoppity Poppity Bath Bomb. There's also the Immaculate Eggception Bath Bomb and the Fluffy Egg Bath Bomb, too. The older i'm getting the less i'm enjoying the aftermath of bathing in a glitter-bomb, so the Hoppity Poppity appealed to me more on first glance. Also, it's in the shape of a rabbit so you can't help but love it! Not only is it the cheapest item in the range at just £2.50, but it smells divine. Fresh and herbal smelling, it's also got popping candy in it too, for a little fun! The Golden Egg is back after last year and is packed full of Fair Trade Columbian cocoa butter, so hence it's 'melt' status, as it doesn't fizz immediately. Instead it'll shimmer into a soft, buttery melt.
Making a comeback from last year as well is the Bunch of Carrots Bubble Bar. These guys are a bit unique too – although they're the same concept as the star shaped Snow Fairy reusable bubble bar you get at Christmas – in that you can reuse these until they disappear. So all you do is hold one of the carrots underneath your tap or just swish about in the bath water for a bit, until you have as many bubbles as you want. Then pop them aside for next time! Personally, I break little pieces off and then use the small pieces instead of making the whole product a bit sticky, but just because I never know what to do with it when i've swished it around once!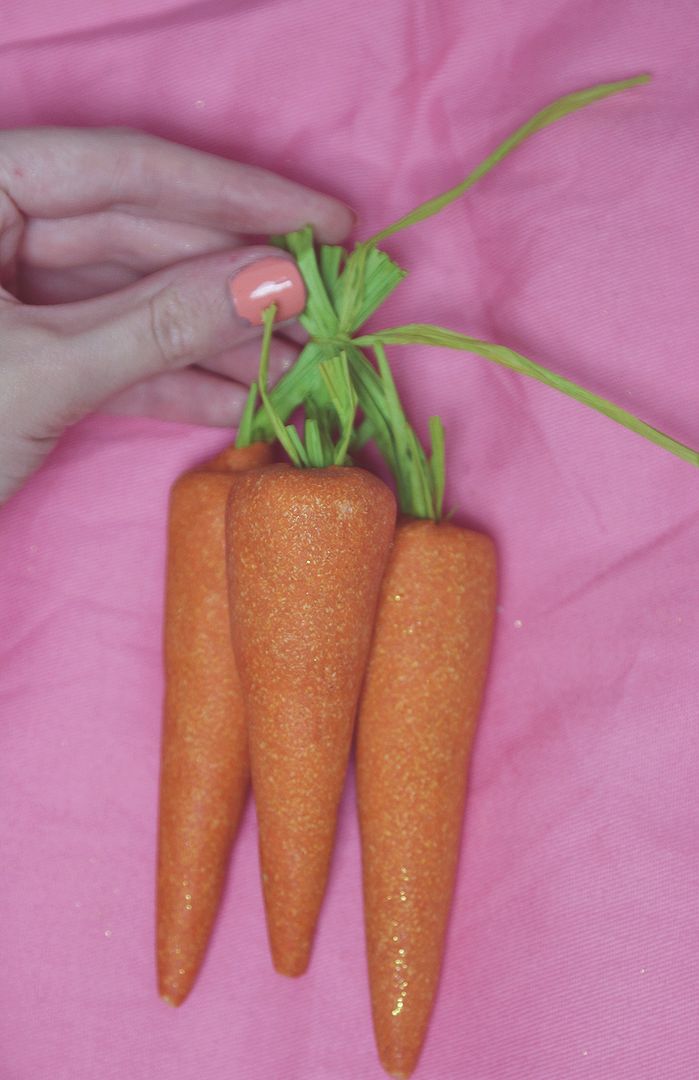 The Bunch of Carrots smell of buchu, lemon and grapefruit so they're nice and refreshing for a relaxing Easter weekend. The last product is the
Somewhere Over The Rainbow Soap
, which in my one seems to be mostly blue and pink! The huge block of it is amazing, as
it looks like this huge piece of rainbow slice
– awesome! It contains rose absolute, sicilian mandarin and neroli oils. To be honest, I find it takes me ages to get through a LUSH soap as they're so thick (i'm definitely still using up my Valentines Day heart!) so i'm sure by the time I get to this one it'll be more summery, and i'm looking forward to having a nice light fresh fragrance for summer.
So there we go! A look into
the LUSH Easter products but you can view them all online here
. If you haven't popped down to pick any up, now is the time as i'm sure they'll be leaving stores soon. Last year they released the Brightside bubble bar which is now my favourite bubble bar of all time, so in my opinion nothing tops the scent of that – but the Pot O'Gold has captured my attention this time around! Especially since i'm full on sulking that I have to take entirely showers at the moment until my tattoo heals… coming from the girl that usually bathes once a day, this is torture!
I'll look forward to using my Hoppity Poppity Bath bomb when my tat starts to heal. What's caught your eye from the range? Will you be picking any up this Easter weekend? Happy Good Friday!
+–+–+