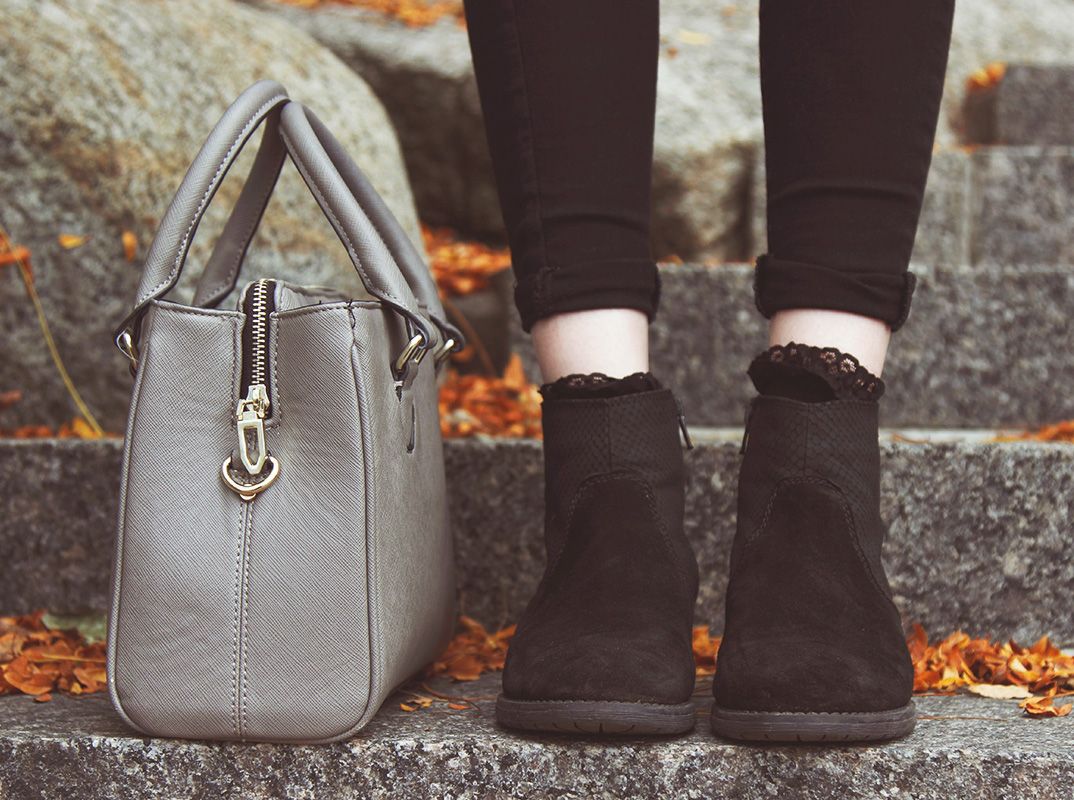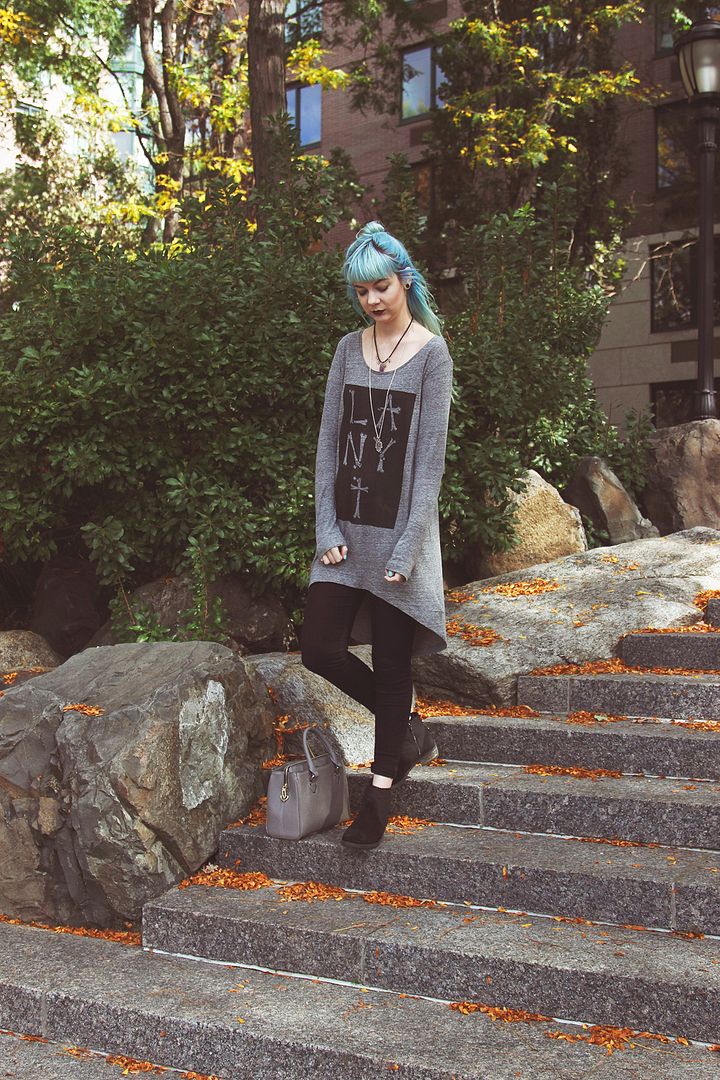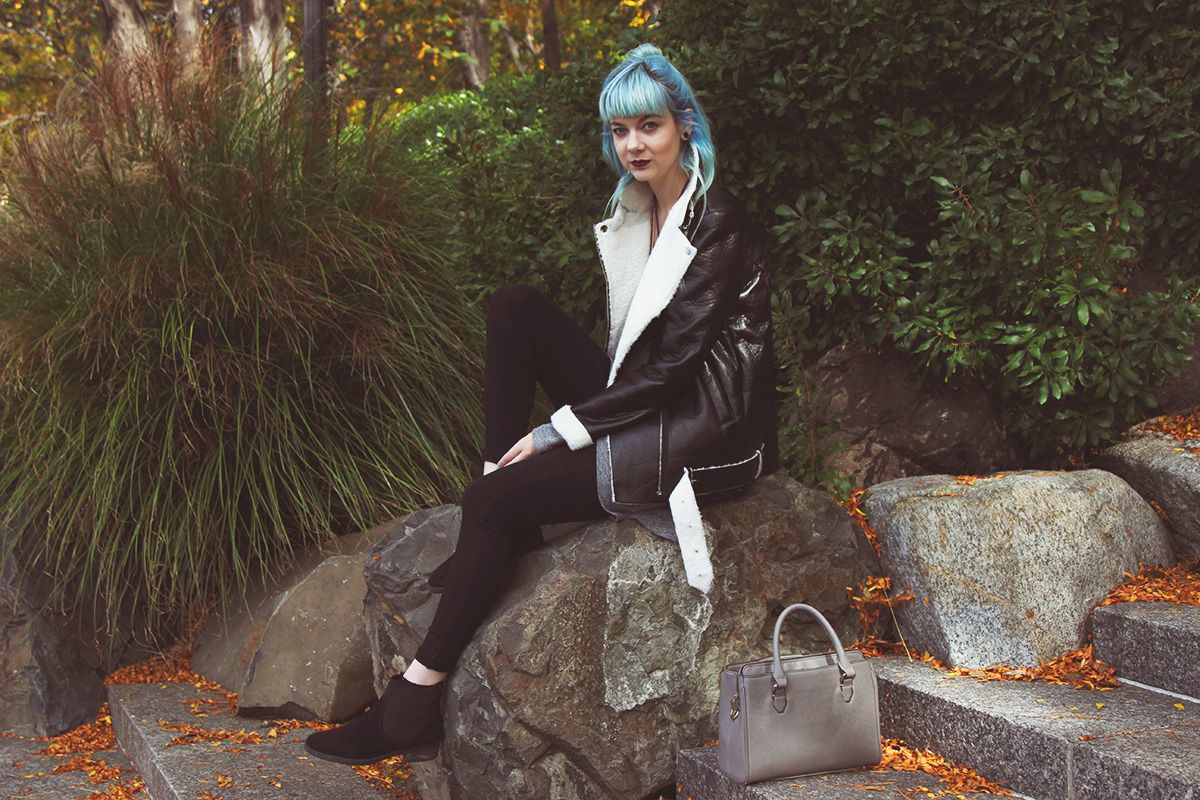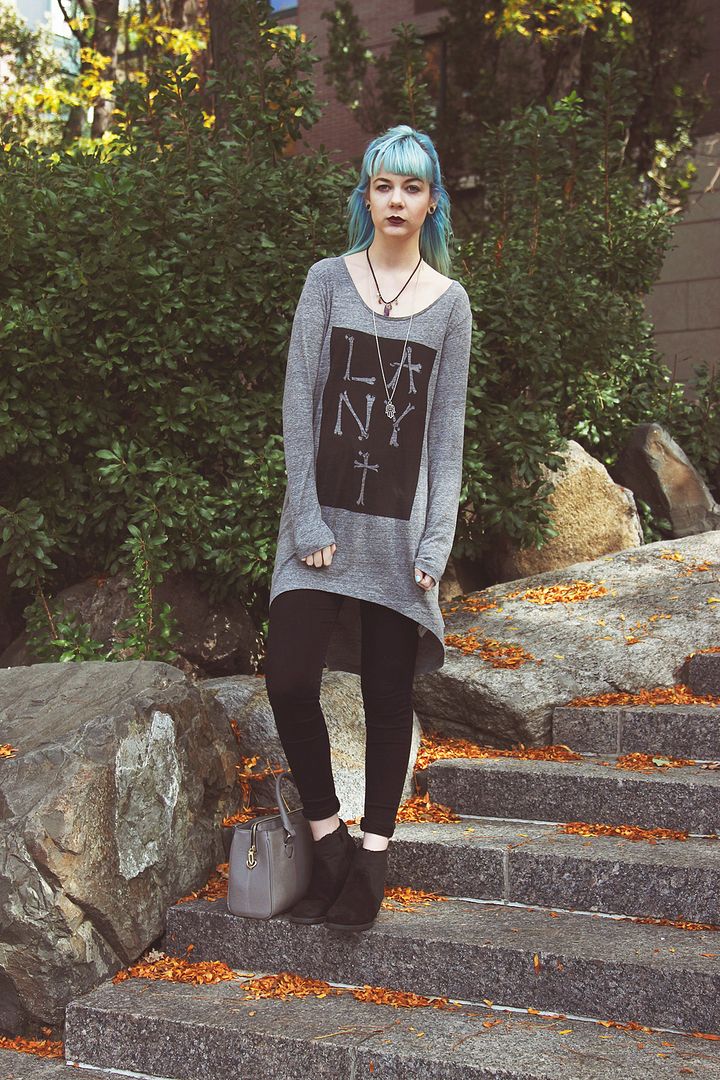 PHOTOS: GEORGE ROCKETT
EDIT & WORDS: ZOE LONDON


FEATURING:


JACKET: MISSGUIDED*
TOP: H&M*
JEANS: RIVER ISLAND*
BOOTS: NEXT*
SOCKS: TOPSHOP
BAG: ZARA
SHORT NECKLACE: WAISTE
LONG NECKLACE: URBAN OUTFITTERS


*THIS POST CONTAINS PAID FOR PRODUCT PLACEMENT*
Wow my 'cows-lick' fringe sticky-uppy hair bit really made a nice feature of itself in this windy autumnal photoset didn't it! Does anyone else suffer from that? I've had mine my entire life. Many a school photo ruined. Anyway, another photoset from New York for you, and we shot these in Downtown, just near where the Freedom Tower is.
We were actually on a little 'bay' called Battery Park, which is pretty much the end point of New York. It's where you catch the boat to Staten Island and to Liberty Island which is what we did later on that day. Before we headed over to Liberty Island we shot these slightly spooky Halloween-y themed photos in a little park we found just before Battery Park. It's the kind of park totally dwarfed by suburbia, high rise buildings and city life. I hope the middle photo illustrates a little bit of the wider picture of the surrounding – this is pretty much New York to a tee.
Anyway I absolutely fell for the cute little orange leaves that had dropped to the stairs, surrounded by the last of the bright green trees as the winter nights draw in and life above the equator gets just that little bit colder. This bones tee is from H&M, and is the perfect way to incorporate a little bit of Halloween into your wardrobe without going all out fangs and blood style. A more grown up Halloween, shall we say?
The full lowdown on this outfit and my thoughts are live on the H&M Tumblr.