One of the most requested things that Liz kept getting asked to create by women all over the UK was a range for hair as good as her skincare range, so hot off the trot around a year ago the team at Liz Earle did just that, and their Botanical Shine range for hair was born. There is currently just one shampoo for all hair types, and then three different conditioners depending on your hair type, – normal, dry/damaged and fine/oily. The one I have to show you is for dry/damaged hair.
They come in squeezy tubes and in 50ml or 200ml sizes. They've got this lovely new design for the hair range inspired by the plant based ingredients inside – it looks a bit like fresh grass! If you look closely you can see where the 'grass blades' aren't all straight – symbolising the look of sleek and shiny flowing hair.
Now, similar to her award winning Cleanse and Polish, Liz knew that she could create just one shampoo that would suit all hair types. It lathers nicely, is very soft and light in application but the best thing is it smells amazing. Citrus, apples, fruit and fresh plant extract are all recognisable and the very first time I used it I was totally blown away by how lovely it smelt. Only a tiny bit of this is needed, as it goes such a long way. I had to adjust to this as normally I need to slap loads of shampoo on my hair. This is completely SLS free and it works so much better than all the ones I normally use which do contain SLS?! I've no idea how that works, but they've totally come up with a winning formula at Liz Earle. I get through shampoo like nobodys business (such thick hair) and this is incredible because you do really only need a tiny amount.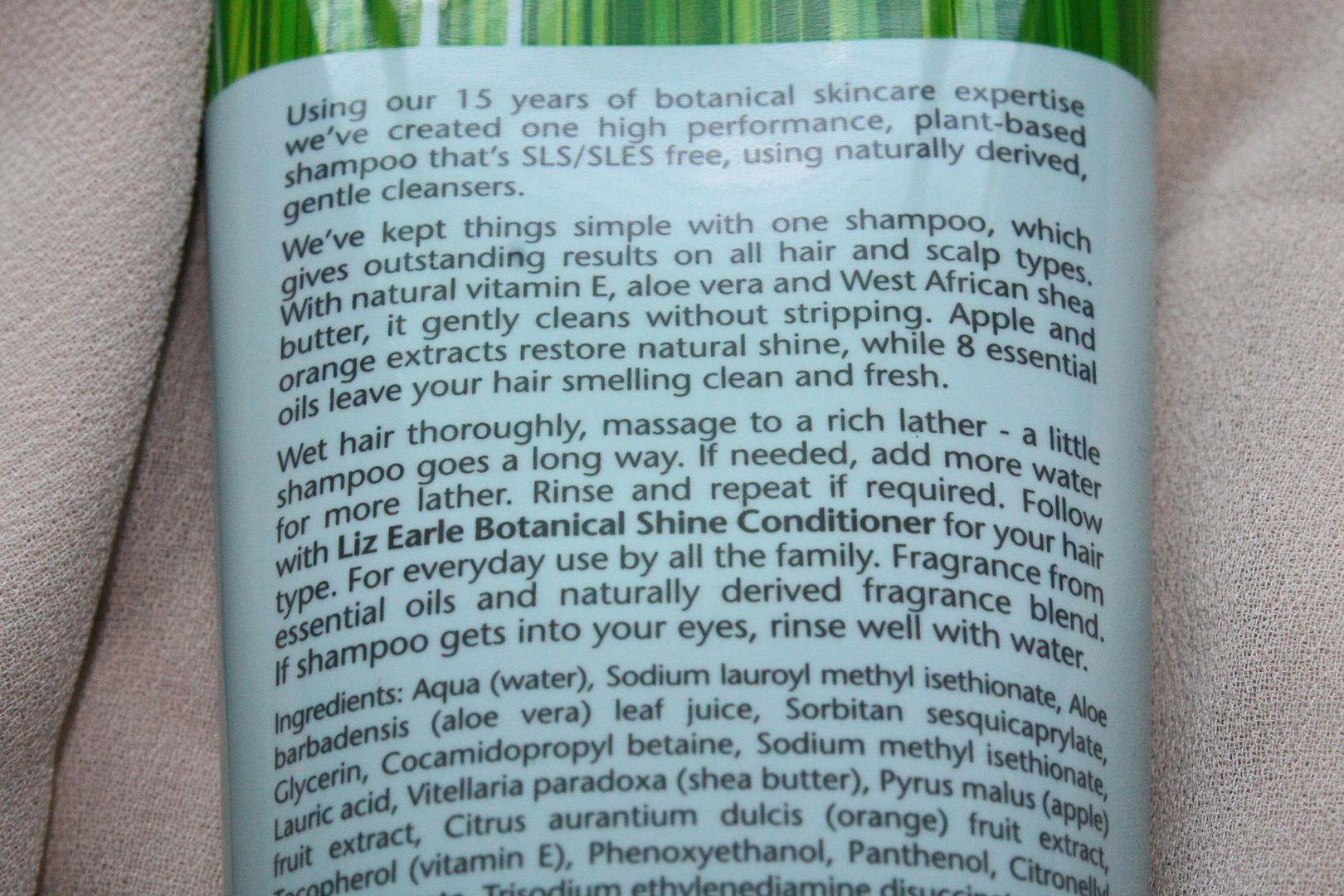 The dry/damaged conditioner smells exactly the same as the shampoo – double the amazing smell! I find I do need to use a considerable amount more of this to cover all my hair equally. It's really thick, and applies easily and evenly. It contains shea butter, which you can smell in the conditioner and also feel the benefits of on your hair.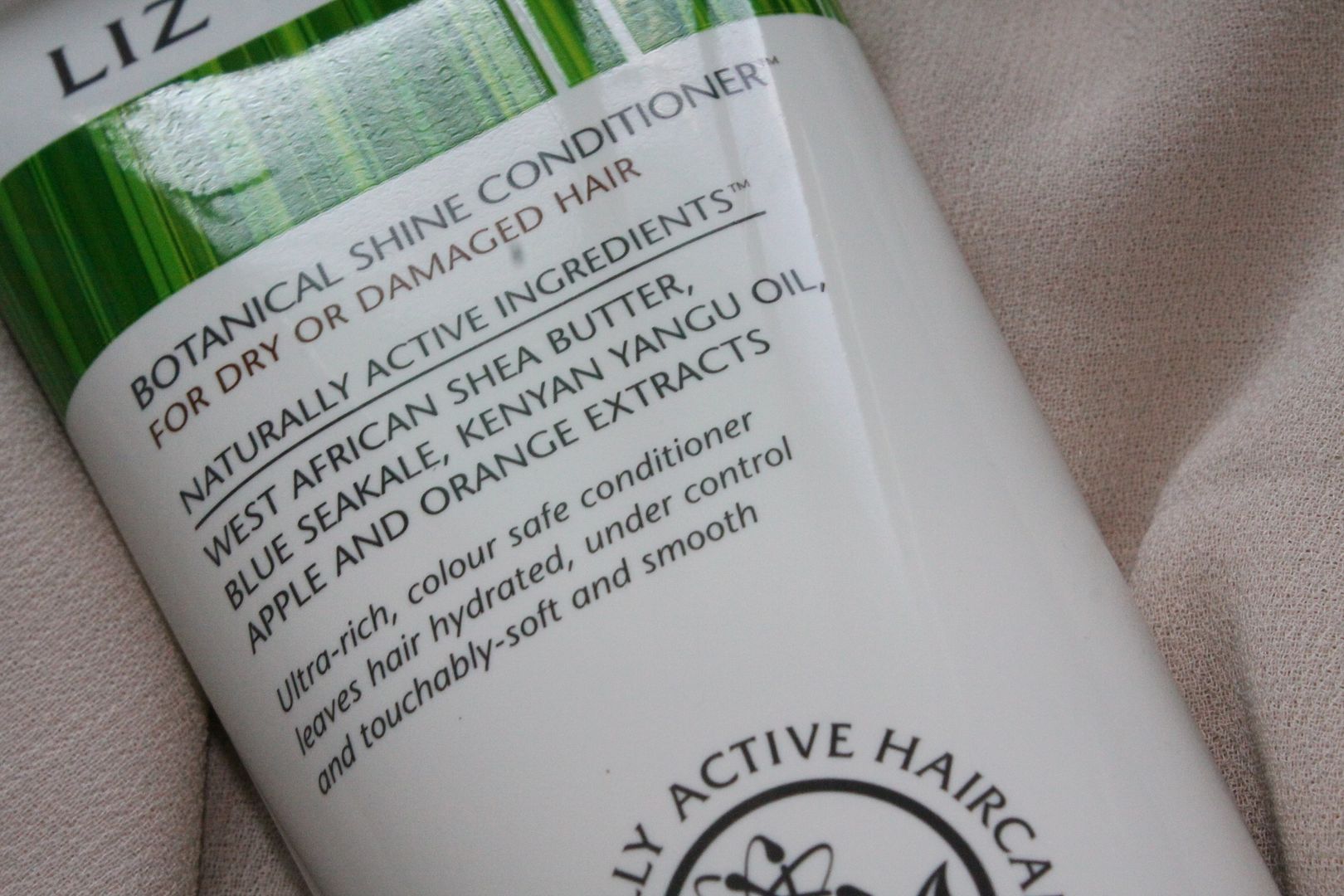 I took exclusively these hair products to Center Parcs with me last week as I knew I could give them a fair shot. Why? Because I spent half the week in the swimming pool, butchering my hair with chlorine. I knew that last week was the perfect opportunity to put them to the real test, as we all know that chlorine soaked hair is not only disgusting but hard to remedy when it's being thrown on the hair every single day for a week. Some days I was spending up to two or three hours in the swimming pool so my hair was completely saturated, and my hair is quite broken at the tips still so quite porous, and soaking up everything going inside. Well, I was a bit nervous about taking a brand new haircare range I hadn't used, but I absolutely neednt be, as this collection was amazing. It totally fixed my hair and left it feeling incredibly soft and looking amazing – super shiny!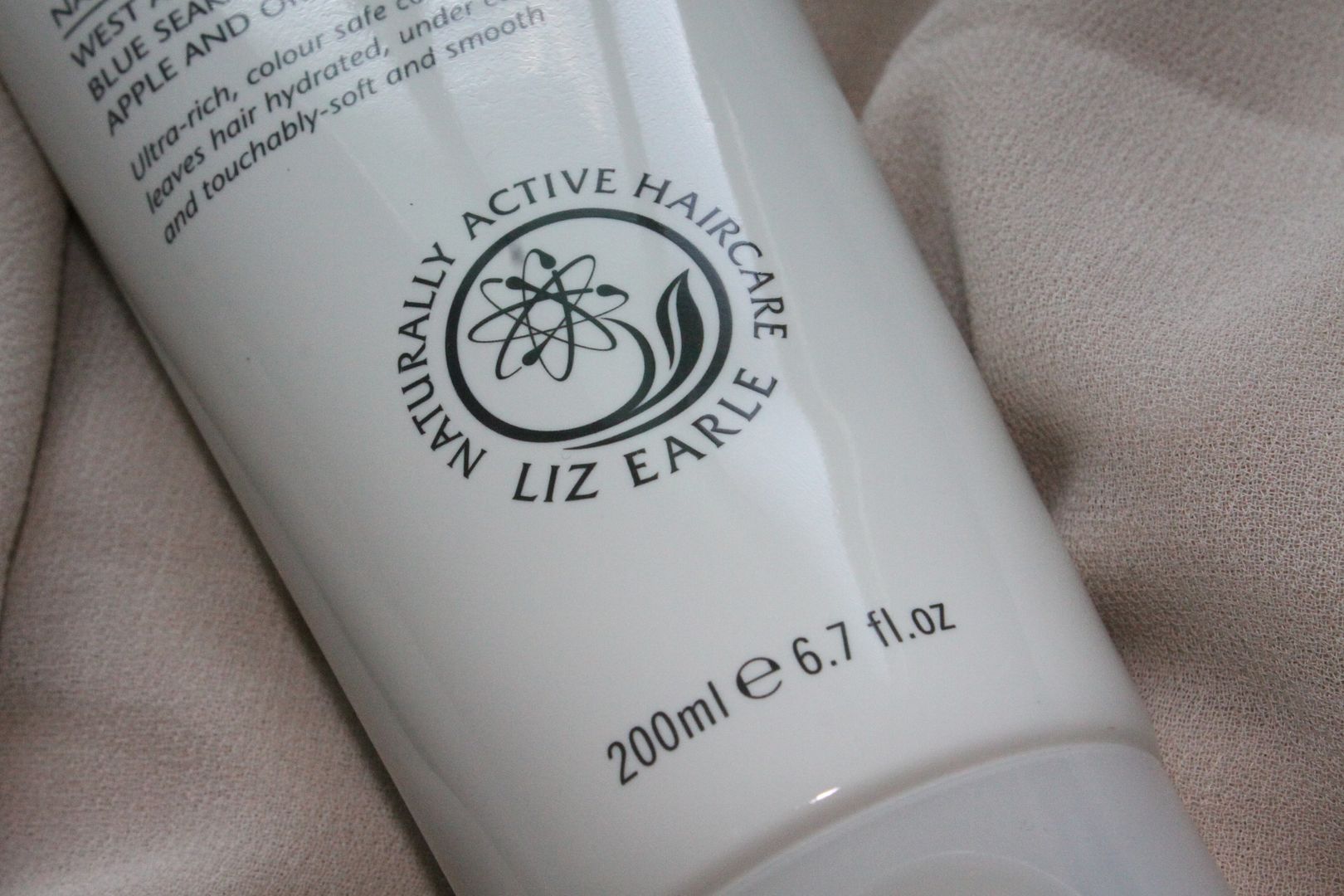 I was so impressed with it, and it's still stayed my haircare range since as I haven't put them down since I got home! I have nearly used all of my conditioner already, so I'm going to need to invest in a new one of those methinks!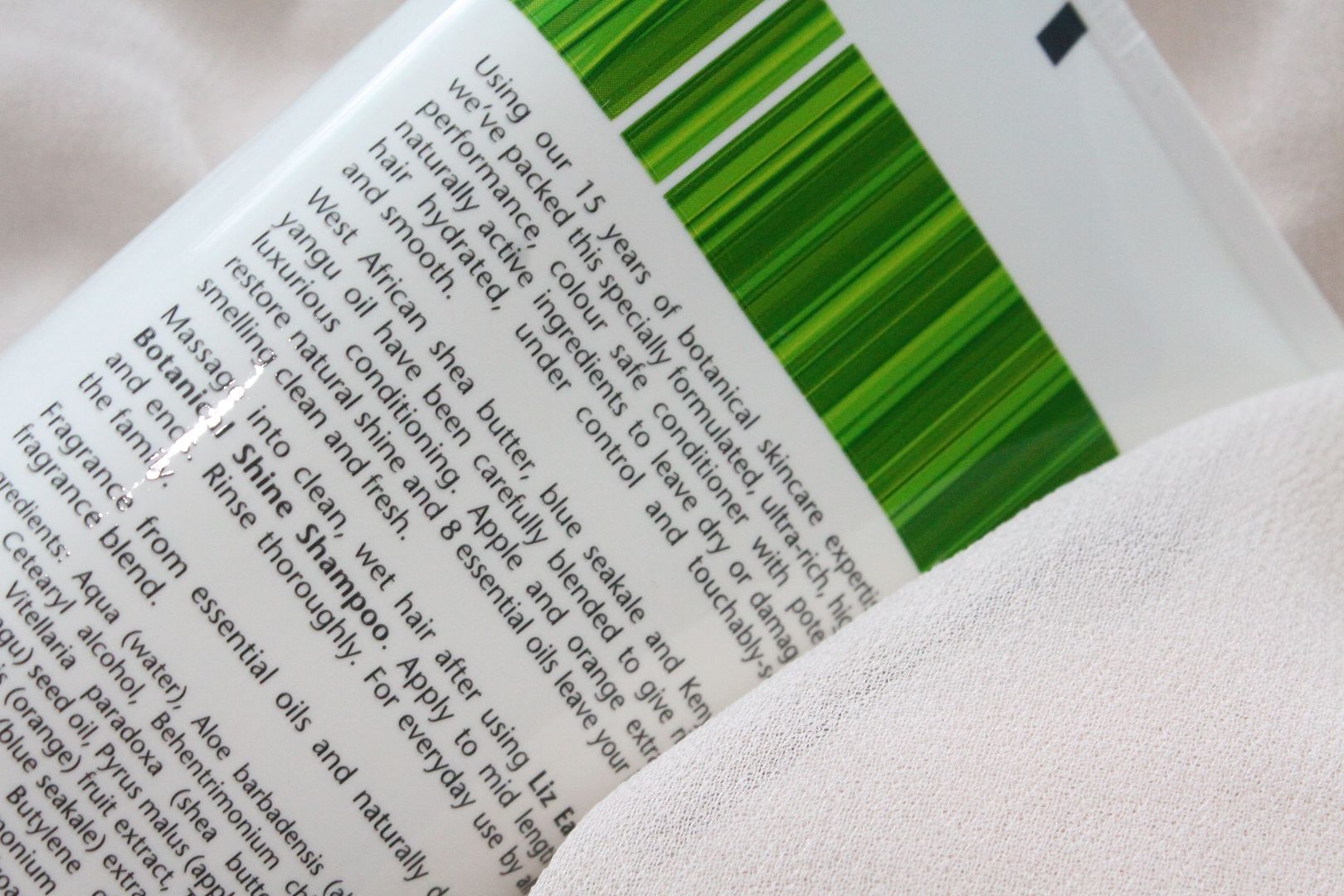 Now it is a little more pricey than normal shampoo and conditioner, but you really do get what you pay for and the shampoo will last you ages, definitely longer than normal. If your hair is thick like mine you will get through the conditioner very quickly (mines feeling empty and it's been about ten days of use!!) but if your hair is quite fine it will last you a good time.
The 200ml featured here both retail at £8 each. You can check them out here:
http://uk.lizearle.com/haircare.html
What do you think of Liz Earle's haircare range? Have you tried these or will you be trying these? What do you think about paying a little bit more for haircare (to be fair, it's only about £3 more than i'd normally pay!)
Let me know what you think, would love to get your thoughts!
Lots of love, Zozo xxxx
Disclaimer: Both the Shampoo and Conditioner were provided for me for consideration by Liz Earle's PR. My fringe is literally softer than ever before!