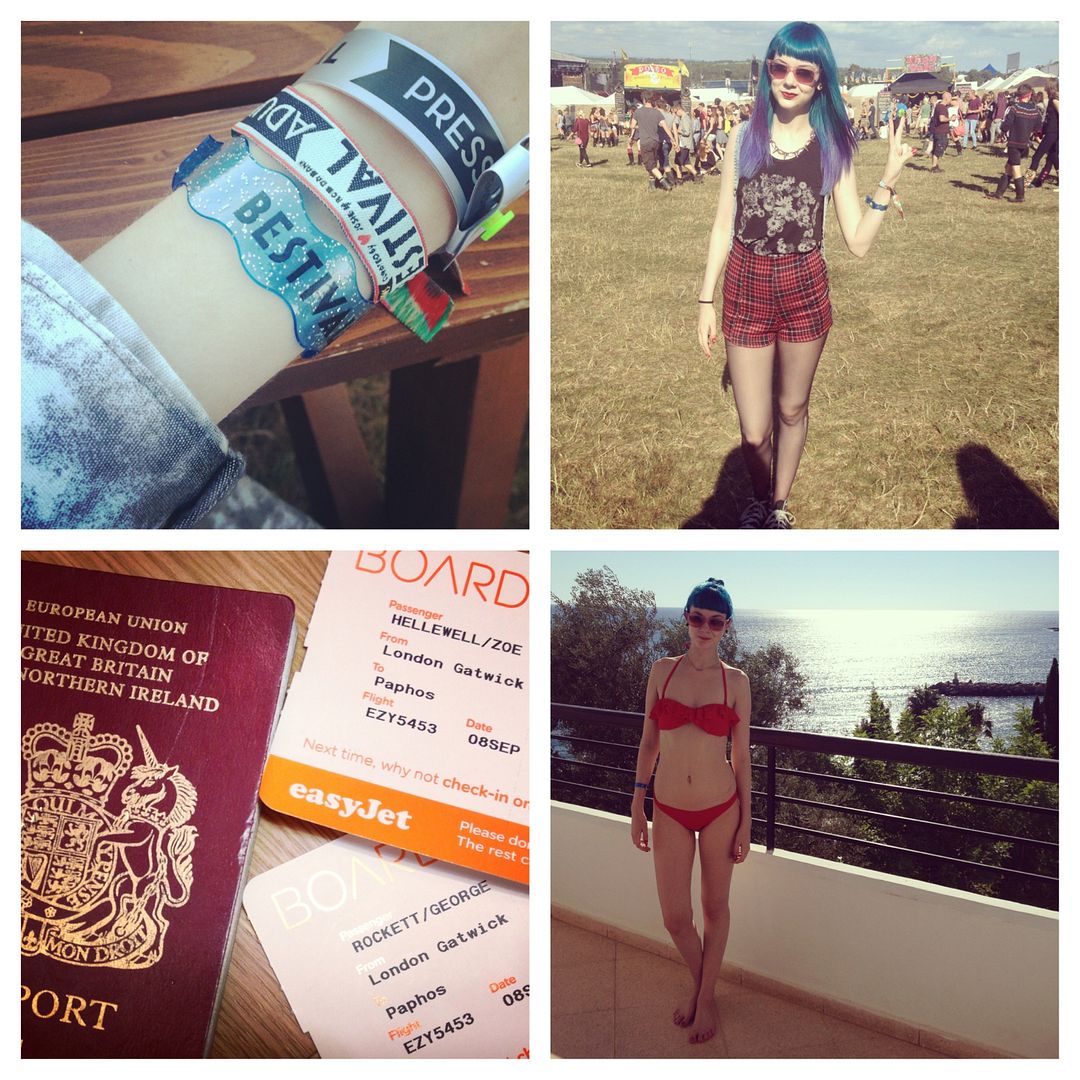 | bestival bands | clothes i wore | going on holiday | bikini time |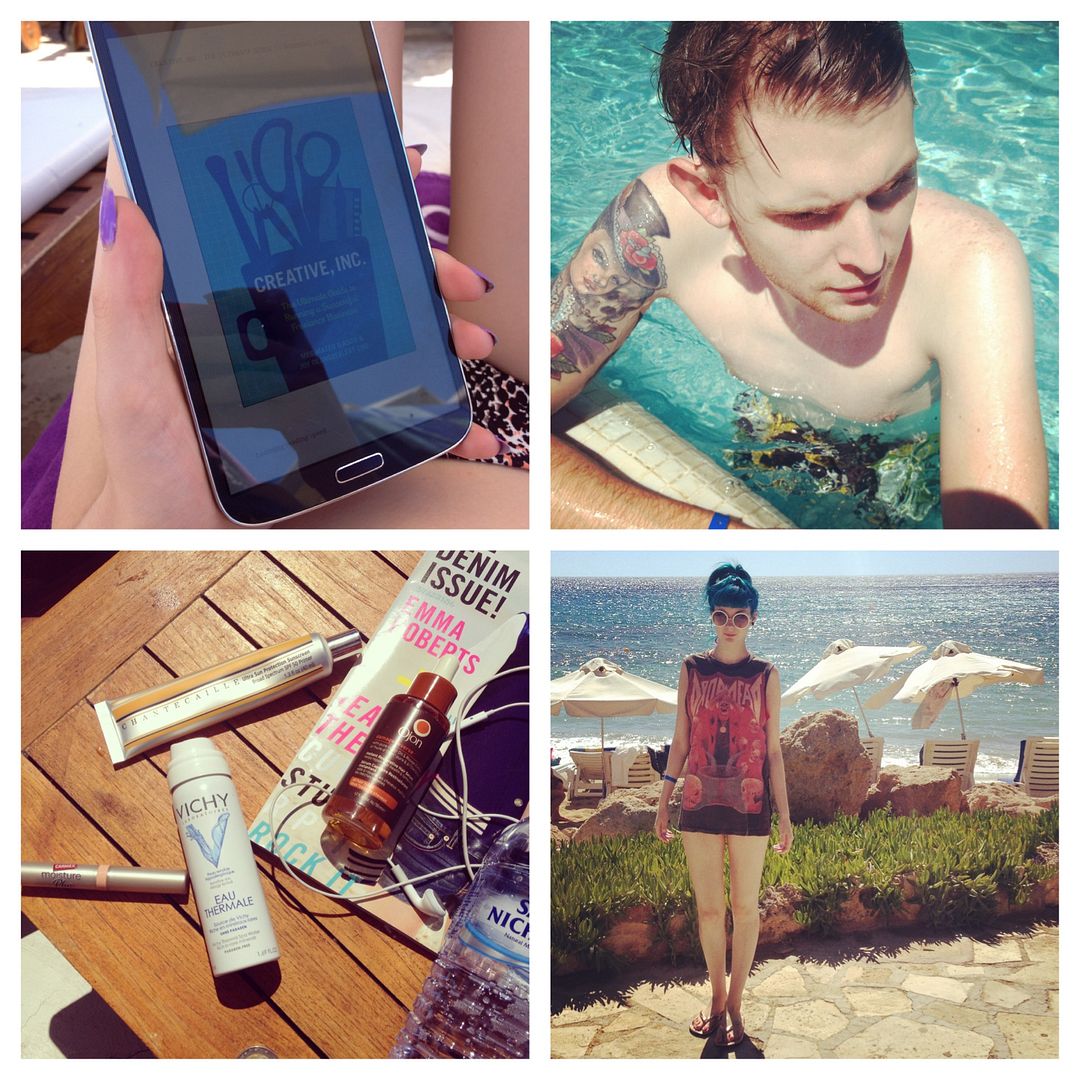 | learning | waterbaby | poolside essentials | drop dead |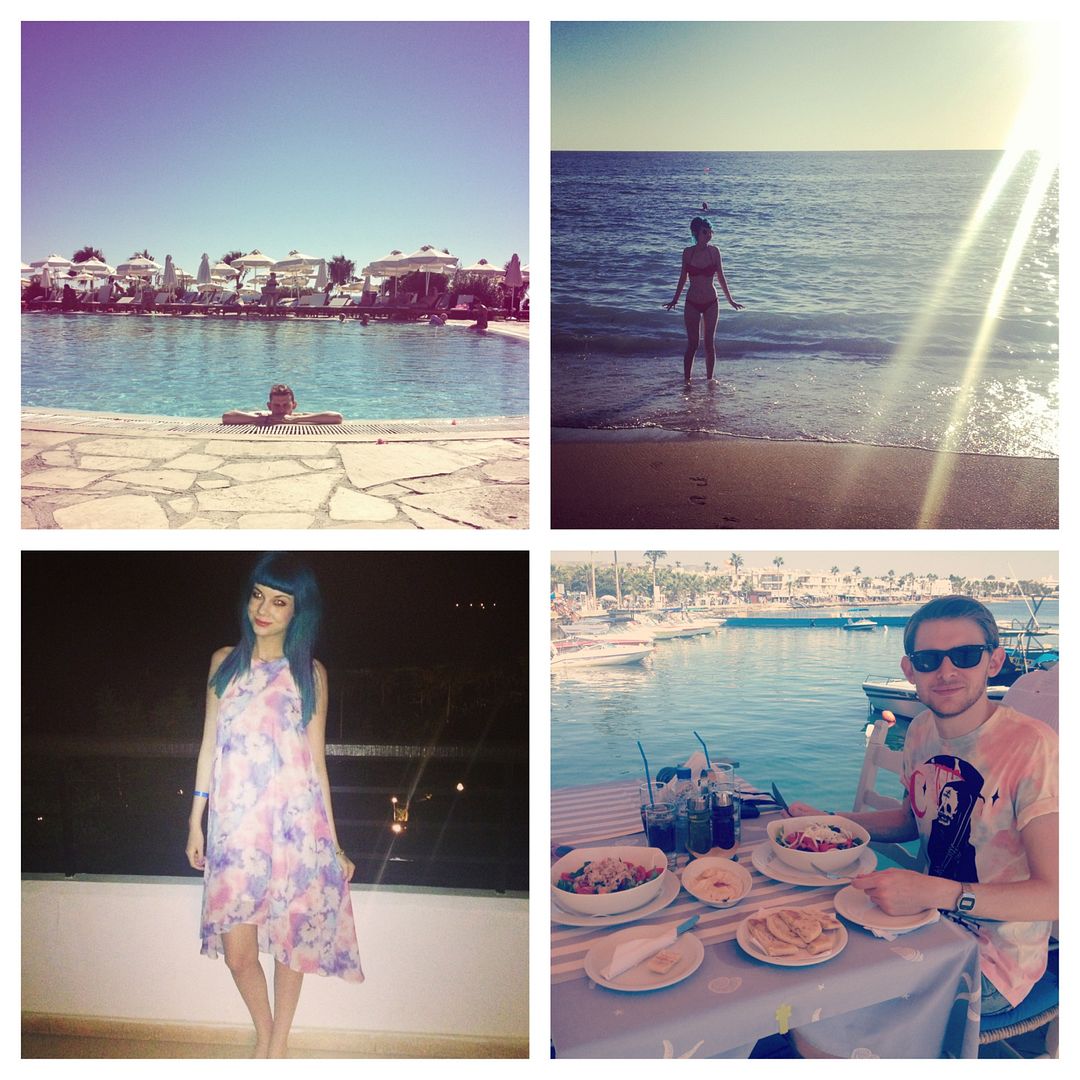 | the view i had every day | beach at sunset | out for dinner | lunch at the harbour |
| last pimms before home | sammi, leanne and i | fashion week | catwalk time |
So this is somewhat of a bumper catchup, and you may have noticed i've slightly rejigged the formula. I wasn't very good at sticking to a sunday catchup, so it's just been renamed "Life" now, so I have the ease of uploading these kinds of posts whenever I need to. Hope that's alright!
I started this post with a few pictures of my time at Bestival, I had the best time and ended up spending it with Gemma Cairney and her team at The Fox Problem. We had such a laugh and it was fab. I was working with Revlon, and I took a bunch of pictures of beautiful normal girls makeup, which were uploaded to the Revlon revlonfestivalbeauty.com website. It was really different and inspiring to go up to different girls and check out their daily makeup and it really opened my eyes to street style makeup! Loved it!
The biggest news of my life was that for the first time this year I left the country to go on holiday! Yay. George and I went all inclusive to a lovely resort in Coral Beach, Paphos in Cyprus. It was the best part of 33/34 degrees all week and it was glorious. I absolutely loved just lying on my back for five days in the heat, having cocktails and all the food ALL THE FOOD pretty much on my doorstep.
I came straight back into the thick of it at Fashion Week, and all the posts coming up over the next week or so will be fashion week based, with maybe a couple here and there that aren't to break it up a bit! For the latest news and views live from Somerset House, make sure you follow me on instagram by clicking here, and i'll see you this time next week!
Z O E . L D N
xo
T W E E T | B L O G L O V I N