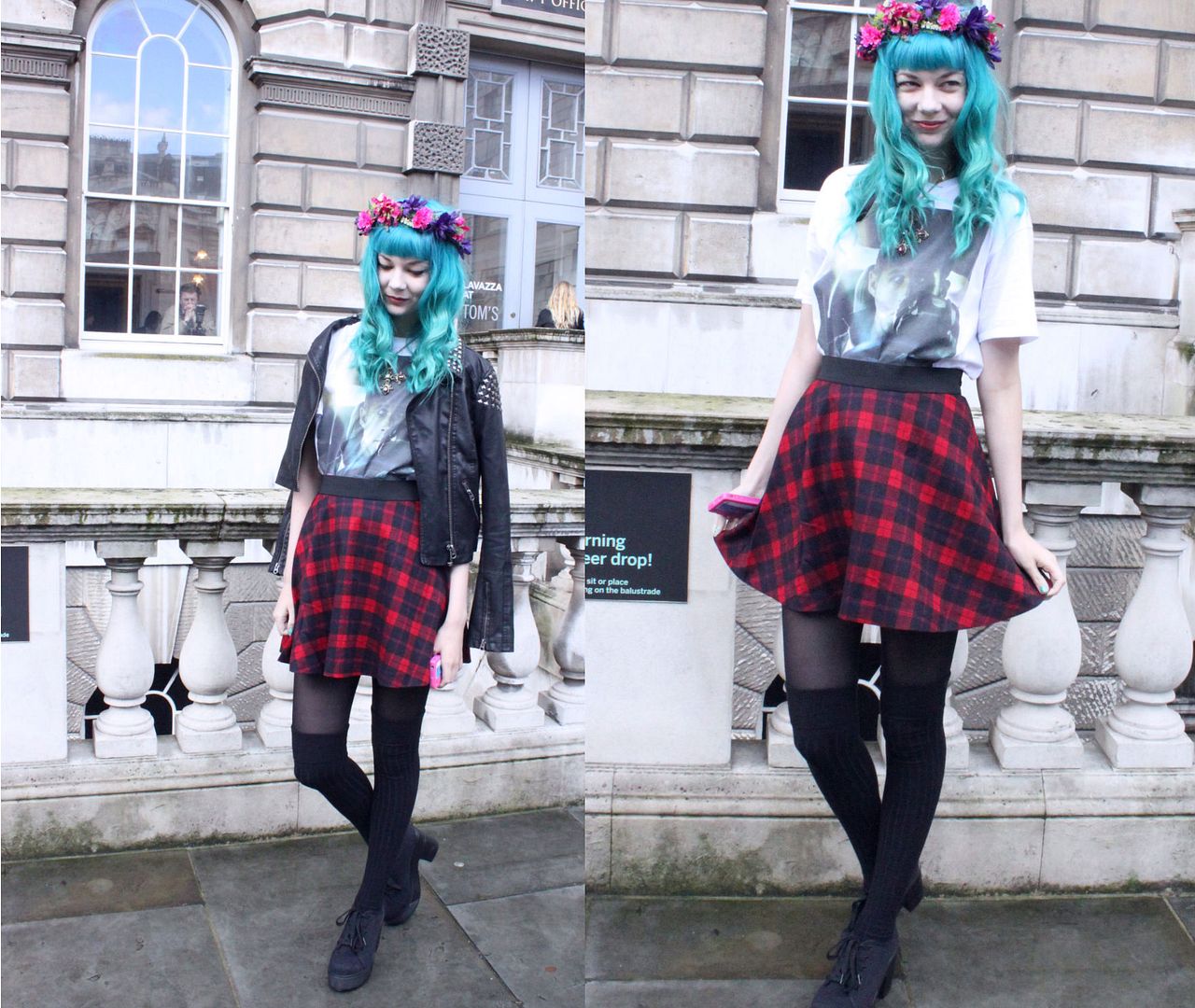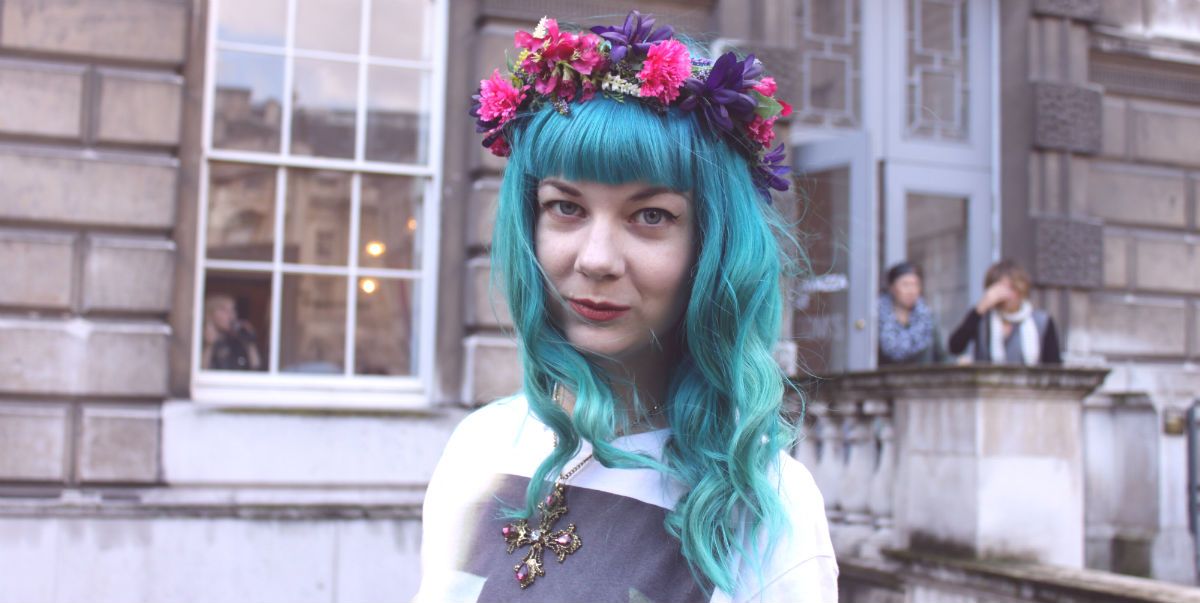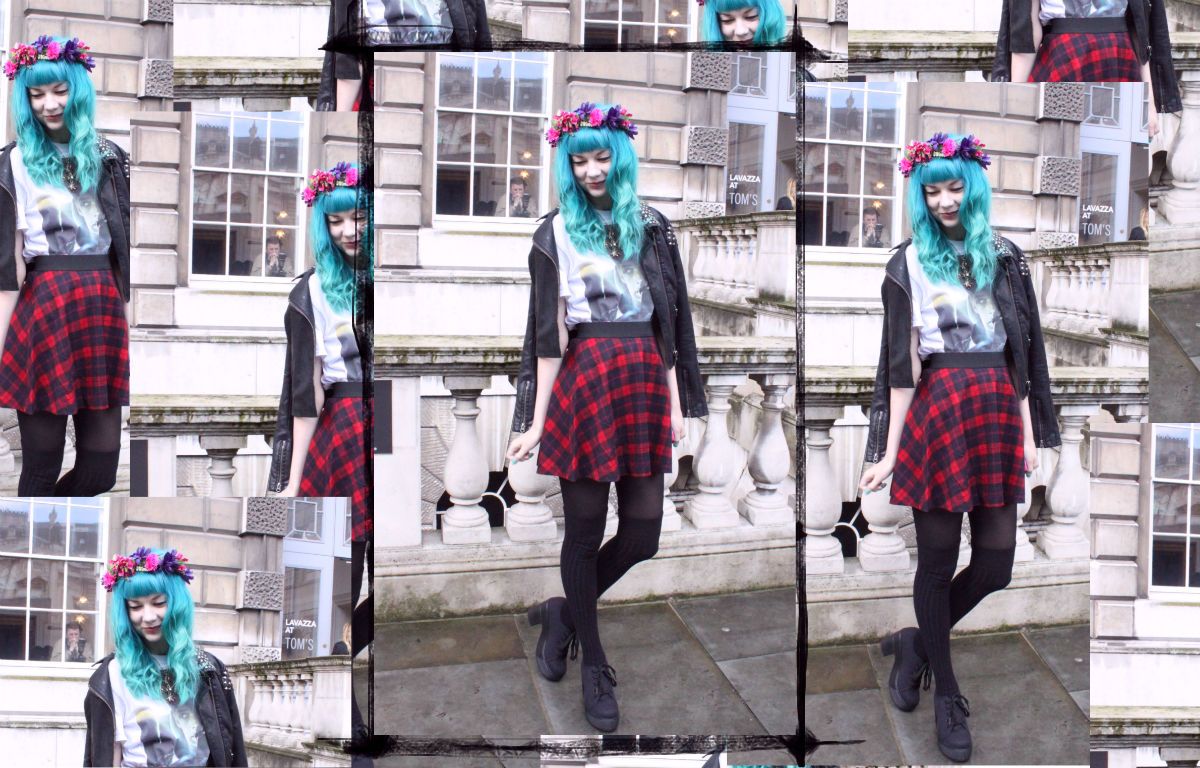 london fashion week day three
| top: don broco merch | skirt: new look* | socks: topshop |
| jacket: topshop | shoes: new look* | necklace: river island* | floral crown: rock n rose* |
Oops little bit behind on my London Fashion Week coverage, still a few more posts to go – soz about that! Silly life catching up with me again and preventing me from blogging. I'm gonna stop calling myself a blogger cos I am rubbish at blogging on time. Anyway, less of that. This is what I wore on the third day I went to London Fashion Week and I'm still totally in love with this tartan skirt.
I really love London Fashion Week, walking around and seeing everyone's style is so inspiring, even if some of the looks are a bit outrageous or created for camera, they're still art and the way the person has chosen to express themselves on that day. I love seeing those women that are like well naturally stylish – you know the ones – they look like they've just gone "oh right this? yeah i just threw this on" *shrugs*. I wish I was one of those gorgeous girls sometimes. Never the less i'm rocking a tee that is from Don Broco's merch store (bit old now though so not available anymore) and a 915 skirt. Mid twenties, me? Nah. I also absolutely dig my Rock n Rose floral crown, but it's very delicate so wear and look after it with a delicate hand if you buy one! It's easily the best floral crown I own.
What do you think of the outfit I wore for day three of fashun wk? Do you dig Don Broco too?
Z O E . L D N
xo