P H O T O G R A P H Y: Zoe London
I'm not the world's biggest Kardashian fan, but if i'm honest it's mostly Kim i'm not mega on. When I was in Las Vegas, I ended up watching an episode of Keeping Up With The Kardashians as there was nothing else on (seriously America what is with your TV?) and I have to say – I enjoyed it. I've watched a handful of episodes more since and I have to say that out of all of them in my opinion Kendall always comes out of it shining. She seems very grounded and quite mature for her age, and having seen her in the flesh backstage at London Fashion Week, she acted with confidence, a demure posture and in the way she carried herself. So when the Estee Lauder collab with her came about sometime last year for the Little Black Primer, I thought it was a good combo.
Of course the Lauder family might be more well known to younger audiences for it's more cooler brands like MAC, but Estee Lauder is basically the same quality, just in more 'mature' looking packaging. It probably was in need of an injection of youth, but didn't know how to go about it. Kendall's high fashion and confident mature attitude of life to me seems to fit the Estee Lauder powerful career girl aesthetic very well, and I think it's a great match.
___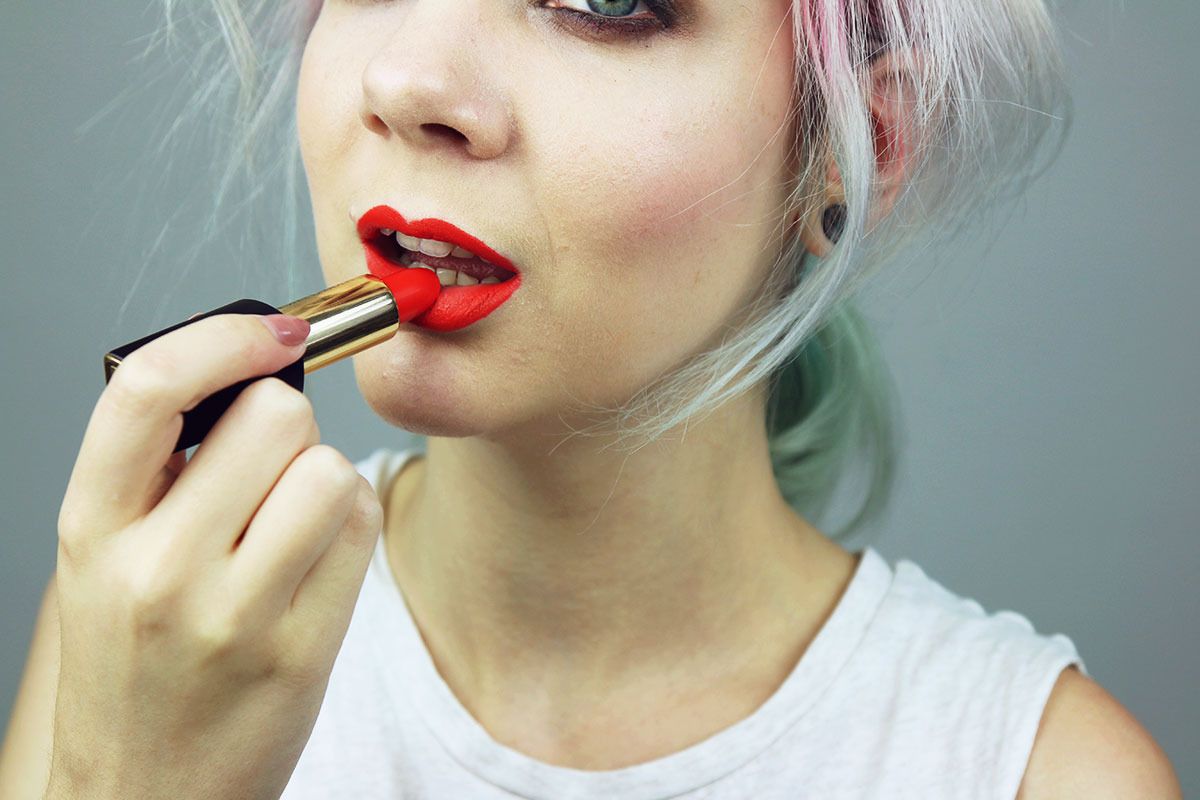 Skip forward to Summer 2015 and Kendall has launched her own lipstick for Estee Lauder, which is an orange toned red called Restless. It's one of the Pure Matte range lipsticks so it is a strong matte finish, but it doesn't feel drying or stiff to apply to the lips. It does however, not budge – making it perfect for that office-to-cocktails quick bathroom slick to make you feel a little more glam after a hard days work. You can rest assured it wont smear all over your face, and the older I get and the less time I have to sort my makeup out, the more I very much appreciate products that go the distance!
One of the things I was struck by instantly with this lipstick was how pigmented it was with just the first swipe over the lips. It's a bright 'part poppy, part orange crush' and it really shows up on the lips as such with very minimal effort. It's soft, and feels nice to wear – you don't have to layer it up like mad to get the colour out so it's only a thin layer you need to wear. It's daring and fun, but Kendall wouldn't have it any other way.
I like this lipstick and think Kendall is a great match for Estee Lauder, what do you think?
Kendall Jenner Restless Lipstick* for Estee Lauder retails online only at £25.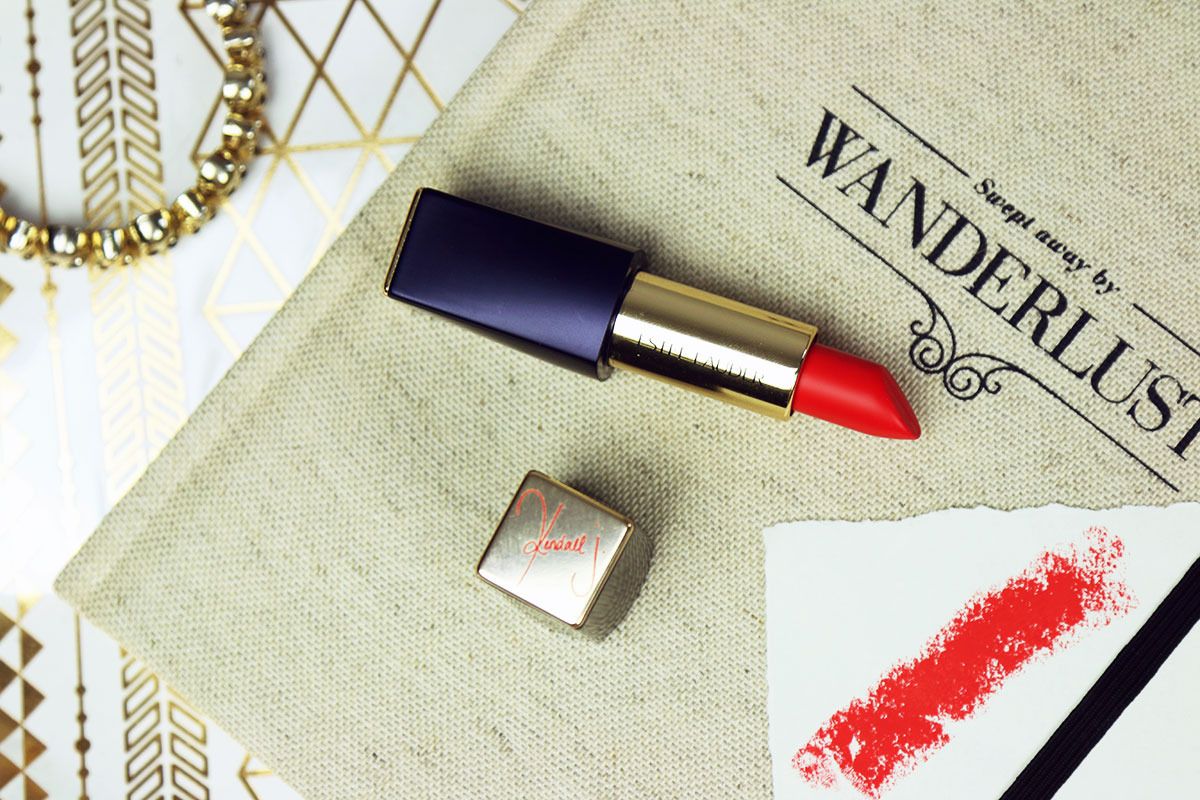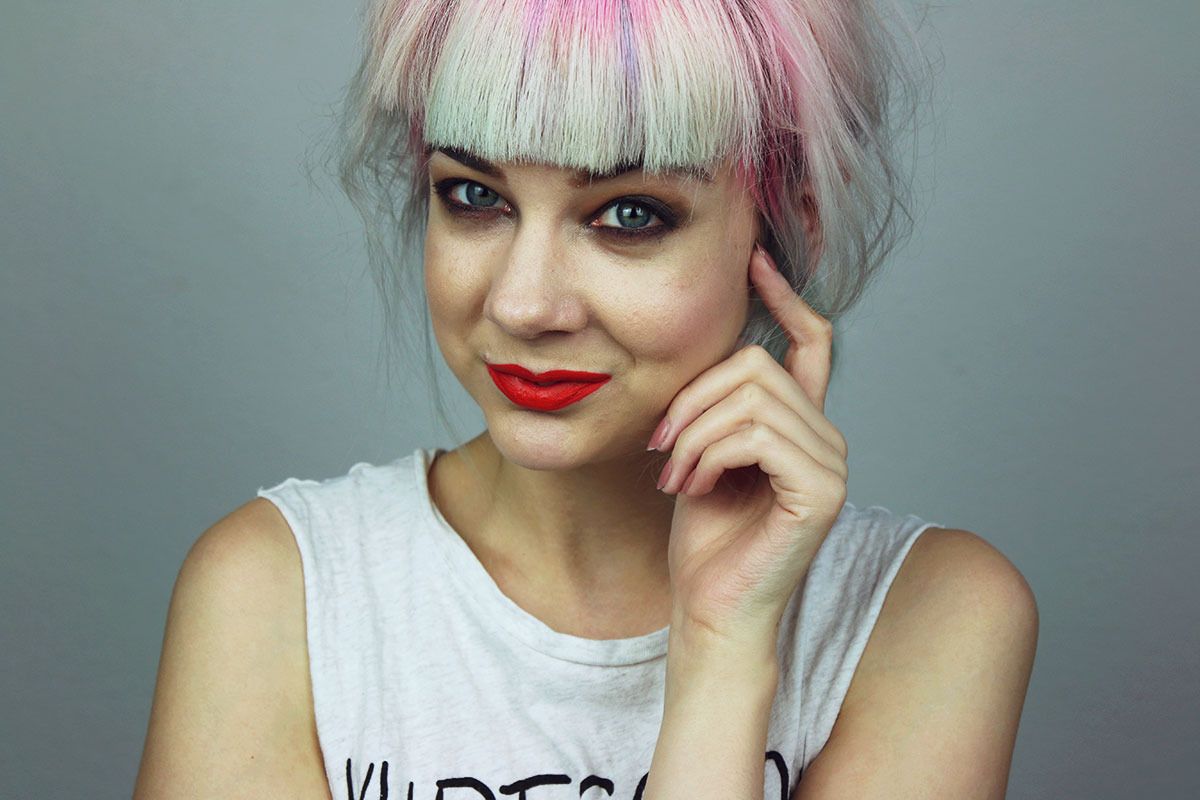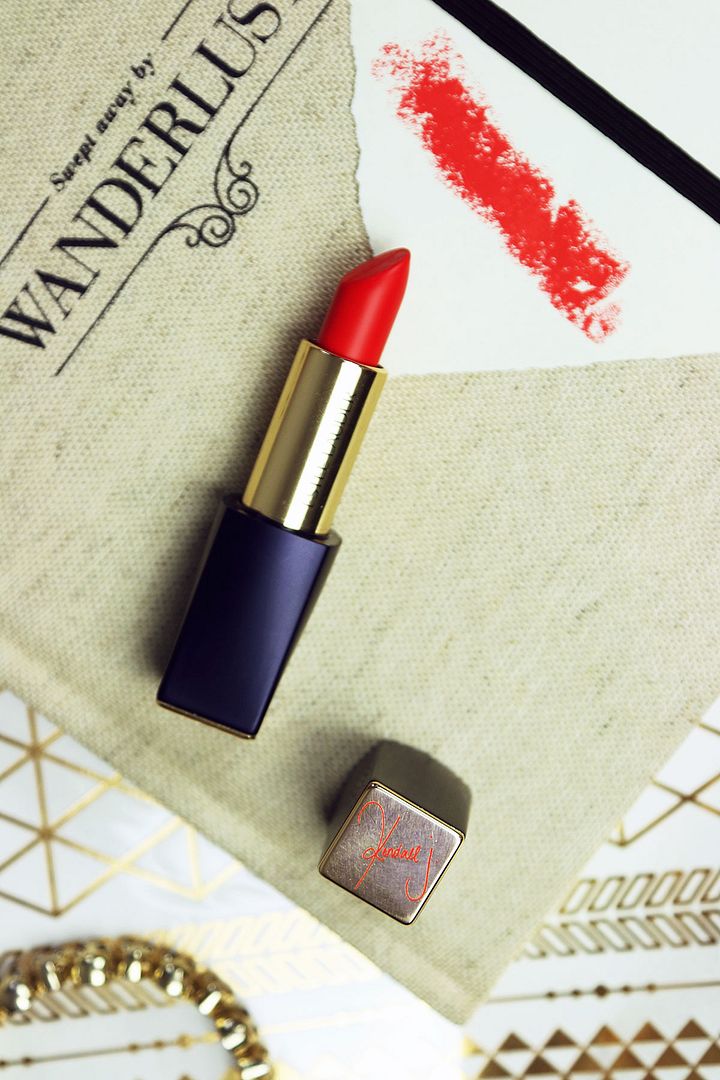 ___