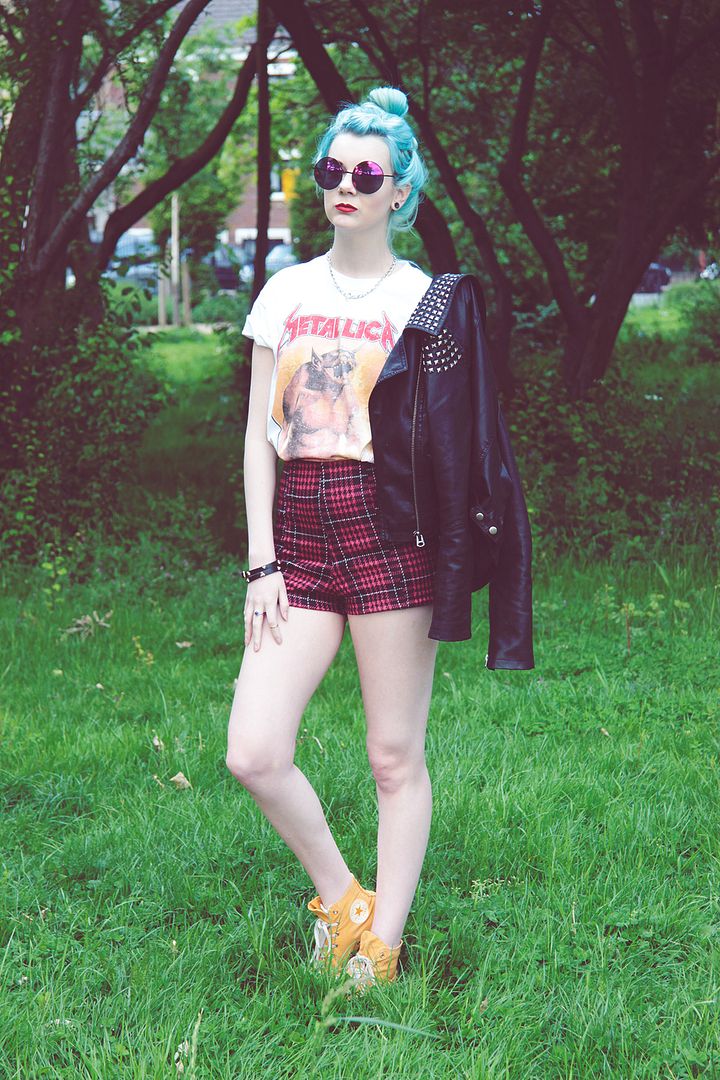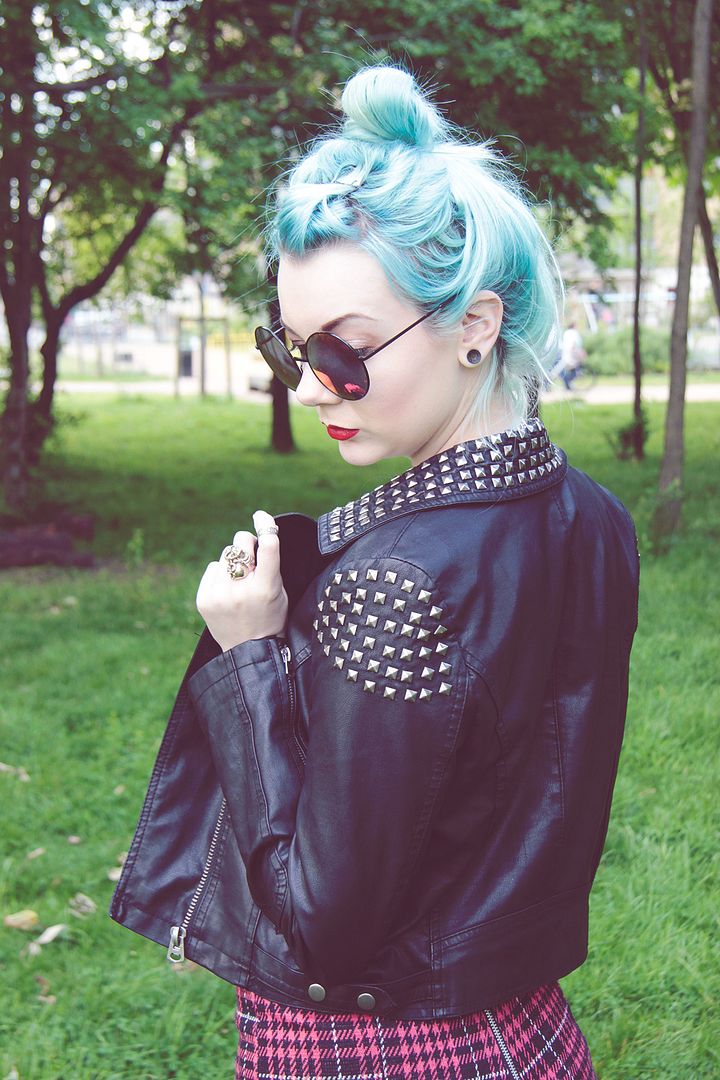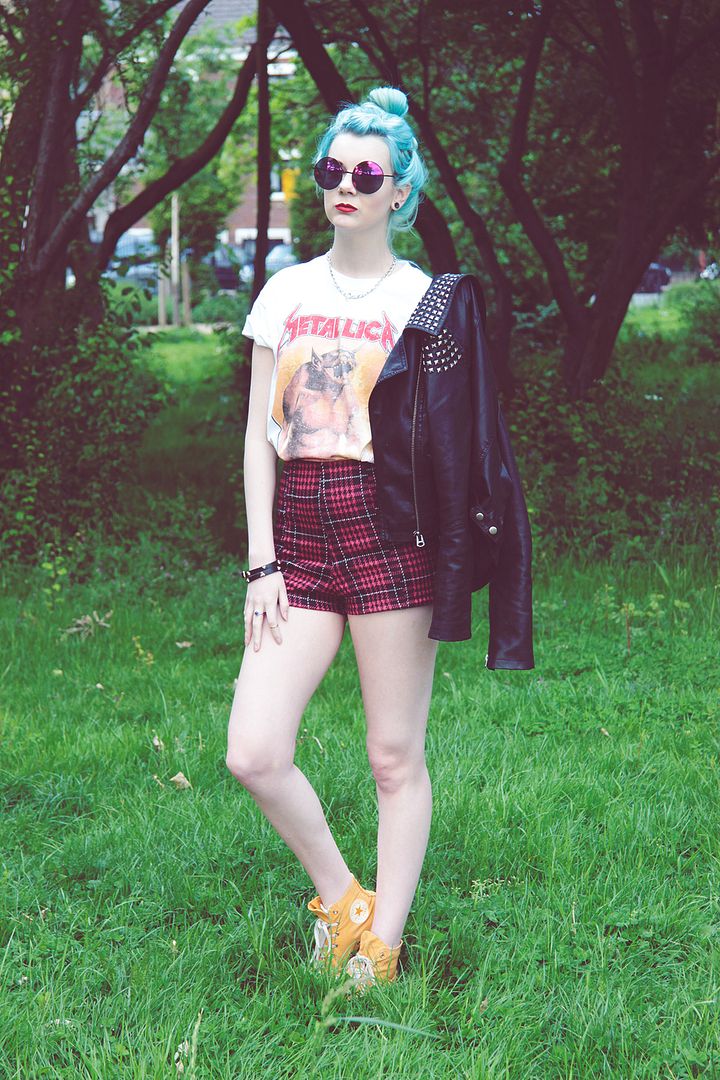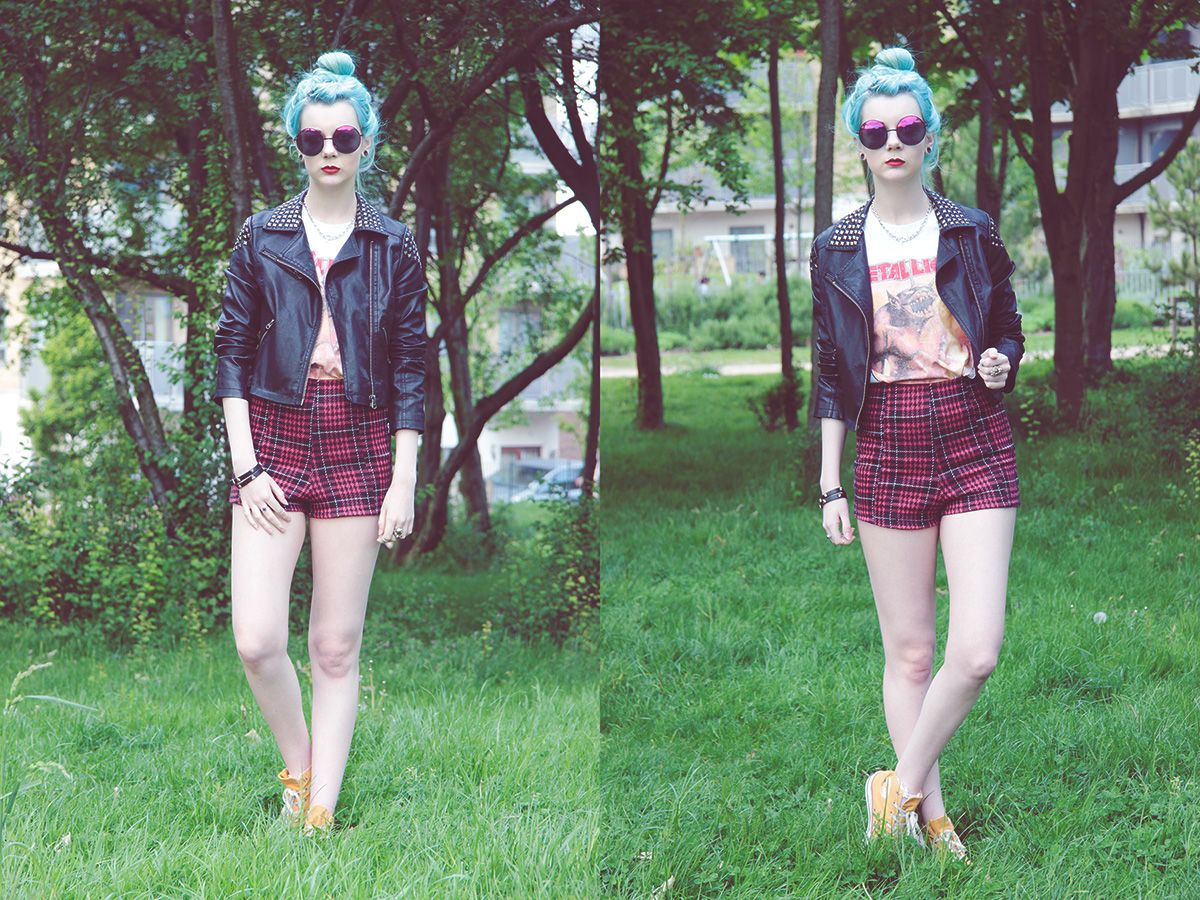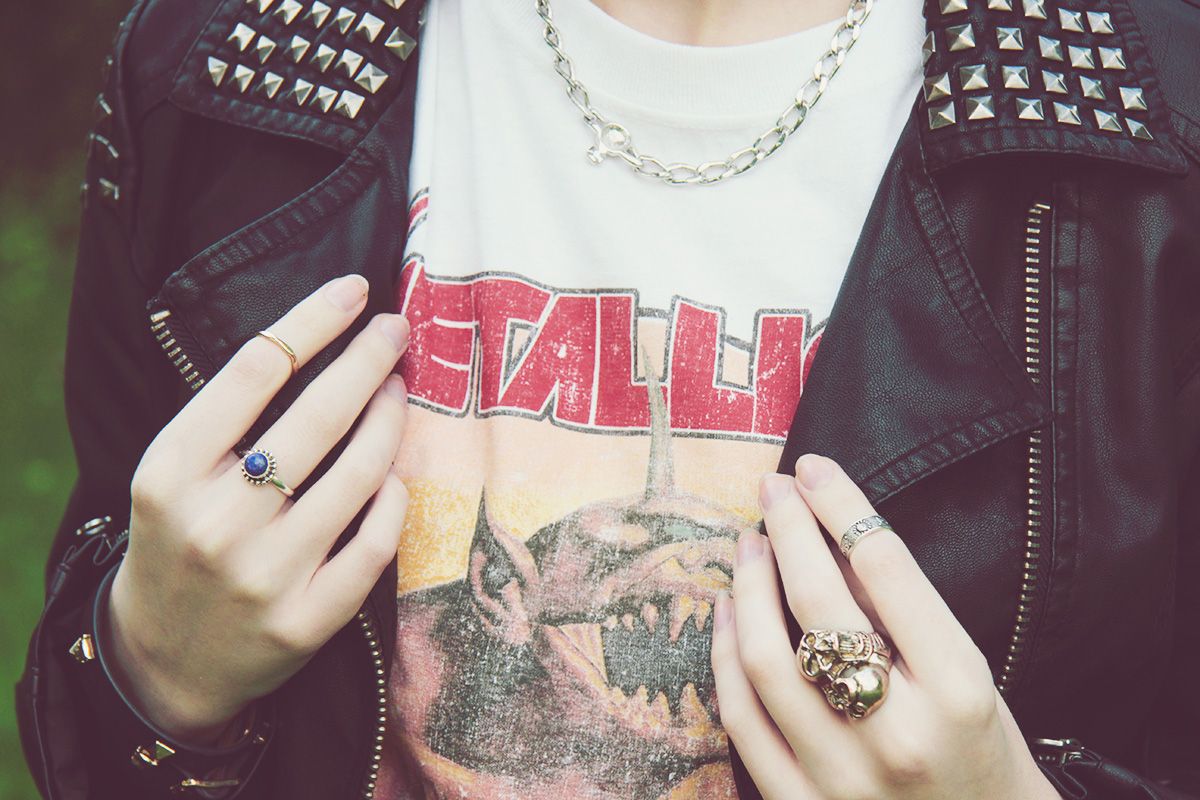 PHOTOS: GEORGE ROCKETT
EDIT & WORDS: ZOE LONDON


FEATURING:
TOP: METALLICA MERCH STORE VIA LIVENATION*
SHORTS: RIVER ISLAND*
SHOES: CONVERSE*
JACKET: TOPSHOP
NECKLACE: VIVIENNE WESTWOOD
SUNGLASSES: TOPSHOP
BRACELET: H&M
RINGS: MIX OF REGAL ROSE* AND H&M


At the minute i'm being so lazy I guess with style and being all about comfort, i'm preferring to feel as comfortable as possible when out and about. I think because i've been travelling about quite a bit, i've just opted for the most slouchy, soft material clothes i've got each morning! I like to think this is a lazy day festival style outfit, with one of my fave oversized band tees and some super comfy cotton shorts from River Island.
It's no secret that I love Metallica, i've rambled on about them for years on this blog. I recently got introduced to the official merch stores via Livenation, and the Metallica one is killer. There are so many everchanging excellent tees for all kinds of Metallica fans and I absolutely dig my Jump In The Fire one that i'm wearing here. It'll definitely be accompanying me to Download Festival!
Speaking of Download, George and I just got our passes confirmed so we will be heading to Donington this year and I couldn't be more stoked. I have loved Download since I was a kid and I think the vibes and atmosphere of the place is second to none. I wrote a post back last year at the Download Launch Party in London and we knew back then the line up was gonna be great. I think now it's been completed it's set to be an amazing festival and i'm just so so beside myself with joy that Killswitch Engage are on there! If you're headed to Download let me know! I'm planning some sweet interviews and some more videos so stay tuned in a month or so for that.