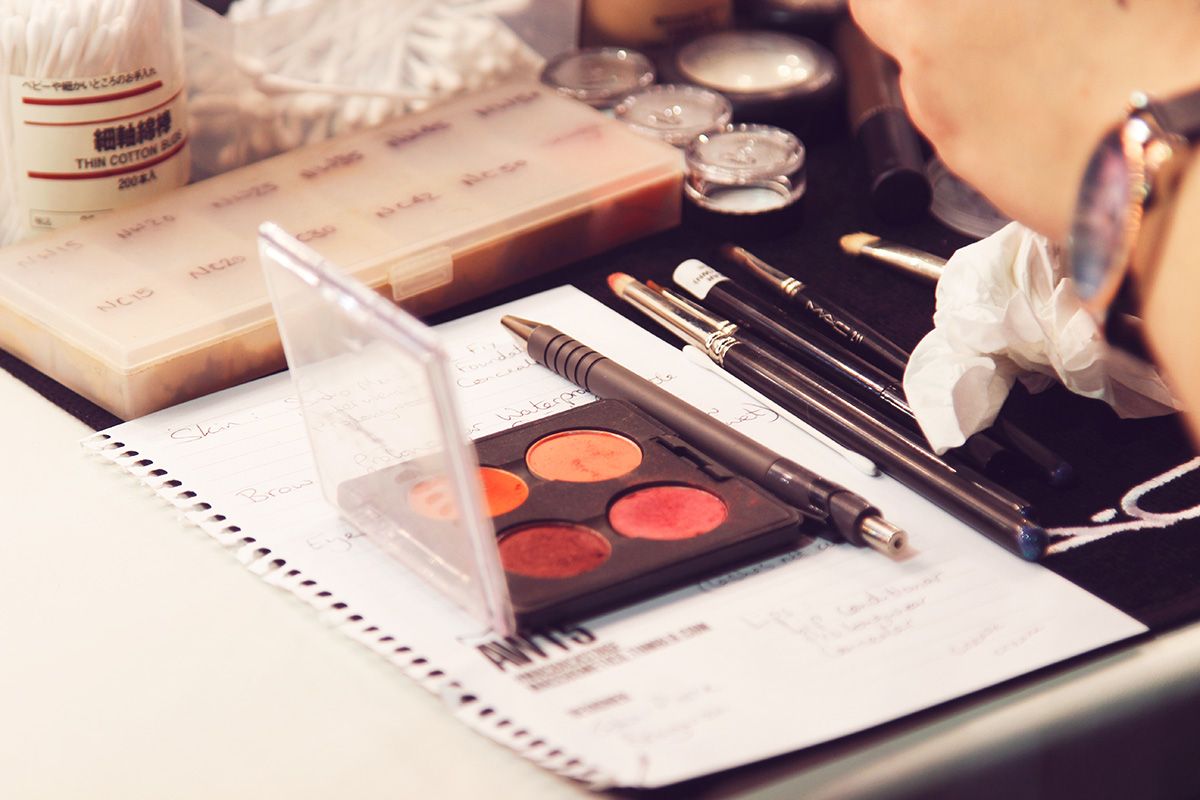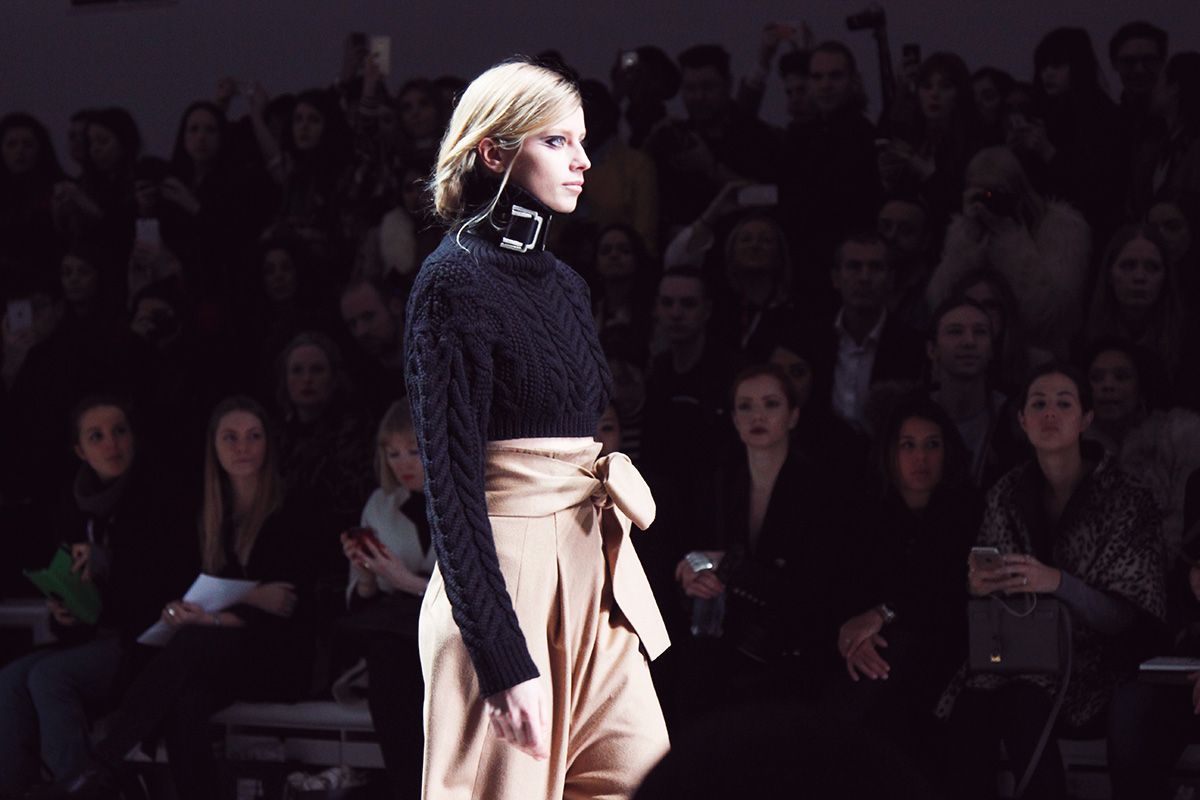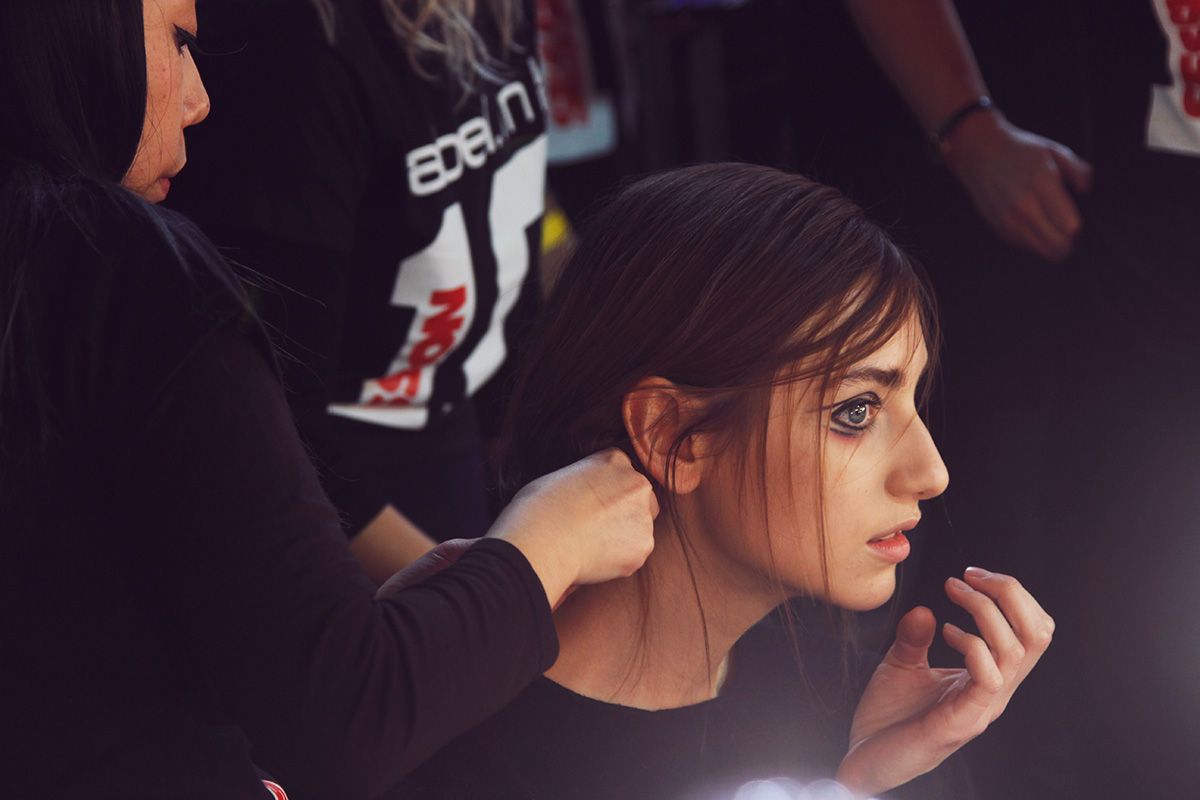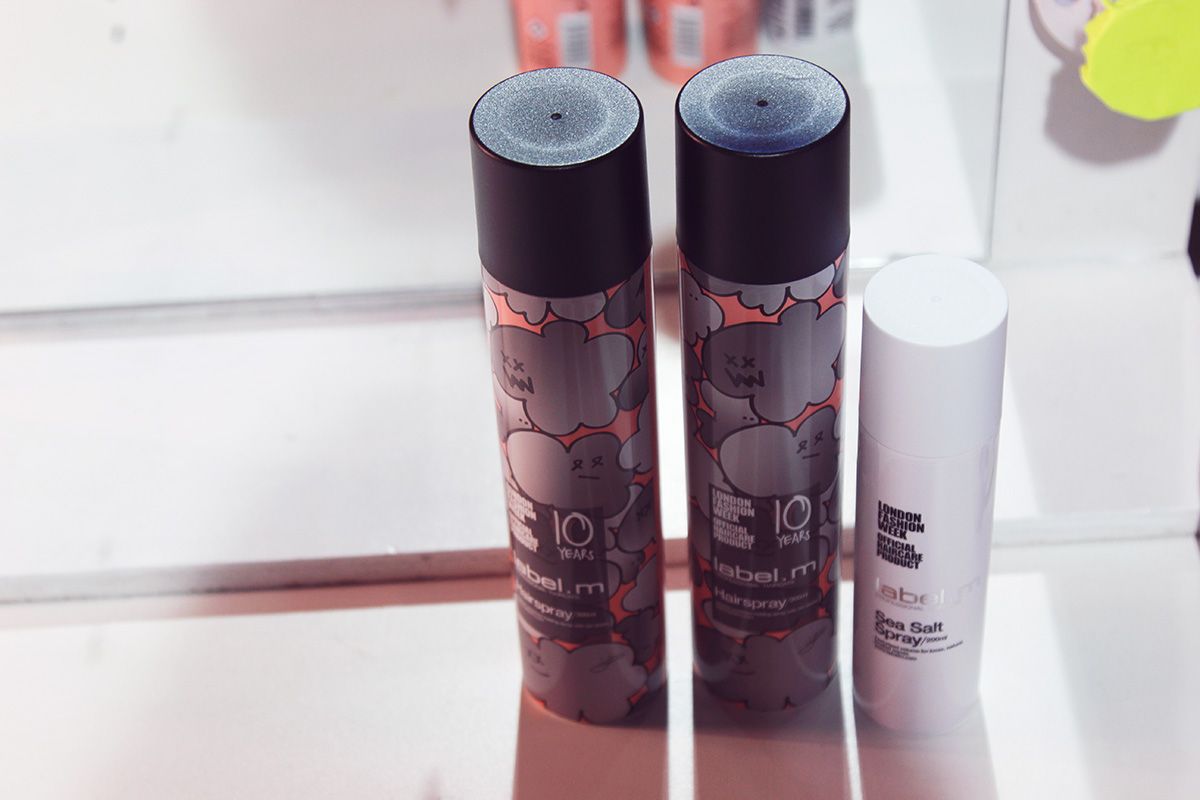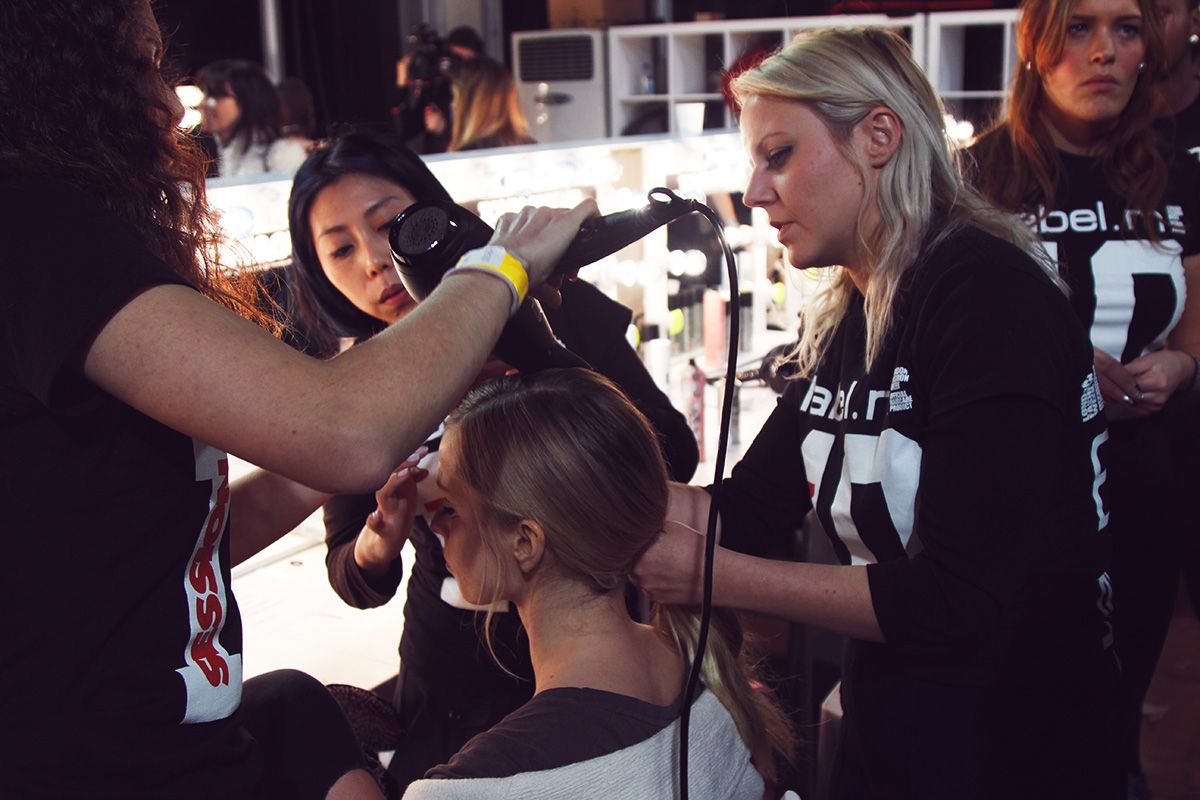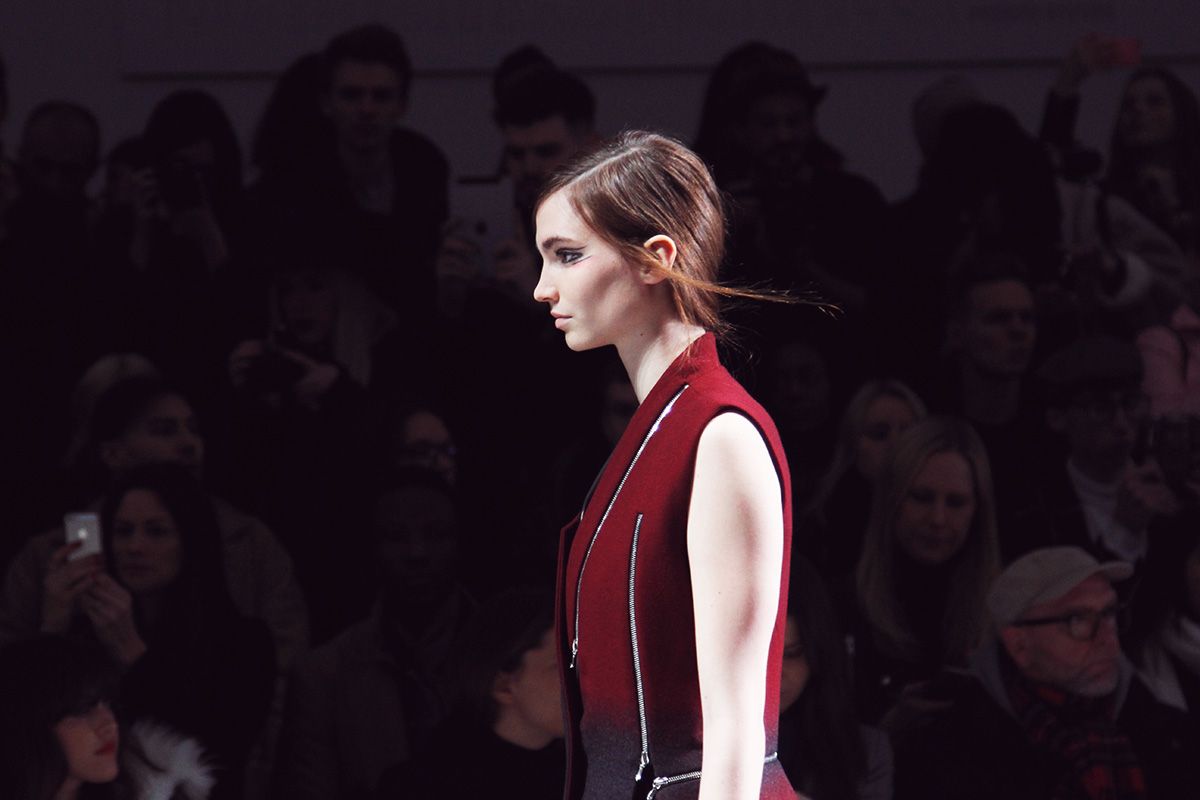 +–+–+
PHOTOS & WORDS: ZOE LONDON
DO NOT REPUBLISH PHOTOS WITHOUT PRIOR CONSENT.
MAC TOOK ME BACKSTAGE AT JEAN-PIERRE BRAGANZA FOR YET ANOTHER GEOMETRIC AUTUMN/WINTER-FEST. WHAT A SHOW IT WAS!
+–+–+
Jean-Pierre Braganza has started to become a Fashion Week Autumn/Winter favourite of mine. Why? It's usually always a dark, brooding, luxe fabric affair adorned very much in his signature geometric meets bold printstyle. Love. Also, it's always done by MAC Cosmetics and it's usually a bit more daring than some of the other shows can be. This season did not disappoint, with a graphic three part liner decorating the eyes.
He described his show as being 'a modern incarnation of an exacting film noir vixen and wartime heroin' – whatever that means. The way I took it, was that it was pretty much a strong army girl. A fighter jet of a collection, heavily aviation themed. And you can see it in the cuts, the thick, heavy fabric folded intricately into skirt shapes, the use of khaki, camel and deep, rich blues and plums. Oh and of course, that jumper, with the incredible warplane emblazoned upon the front.
Of course who better than to lead the women to battle than Terry Barber for MAC Cosmetics? A long time makeup inspiration of mine, Terry's eyeliner creation made me gasp with joy. He cites his inspiration a little differently, mind, being that of a 'young 20s bohemian girl' vibing on the 'Parisian jazz age.' I feel you Terry. Using MAC's Midnight Well Eyeshadow in Midnight Blue – a new product to the line, coming soon, which British Beauty Blogger captured way better than I could here (seriously i'm in love MAC!!) – he took this semi-wet through the crease to create a really solid, defined line. He also used this for the top line above the eyelid, and the waterline underneath the eye too. Using just a splash of Sushi Flower and Coral mixed up, he blended this directly under the middle eyeliner line.
Jean-Pierre Braganza was just the MAC newbie line that kept on giving, with Terry using a brand new yet-to-be-launched foundation called Studio Waterweight all over the skin. If it's anything like it looked on the models, glowing, thin, even coverage… then I think we're on to a Summer foundation launch that's going to shake up MAC foundations as we know it.
Anyway all in all, I left feeling pretty stoked that Jean-Pierre had kept to his usual heavily print laden styling, his eccentric theme leaving inspiration running riot through my mind and with a wealth of new MAC products to think about, well, this was one exciting show.
What do you think of the Jean-Pierre Braganza catwalk? Would you try a strong eyeliner like that at home? Feeling excited for this sneaky peek at the new MAC launches?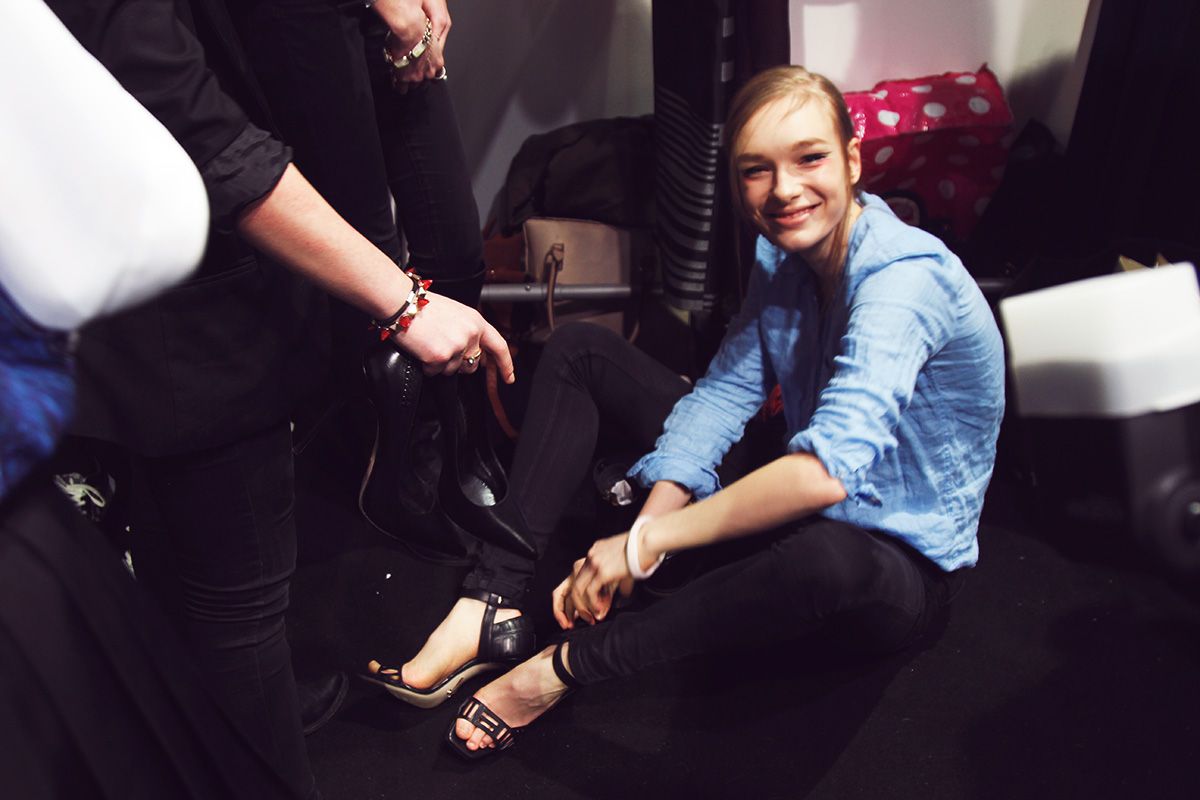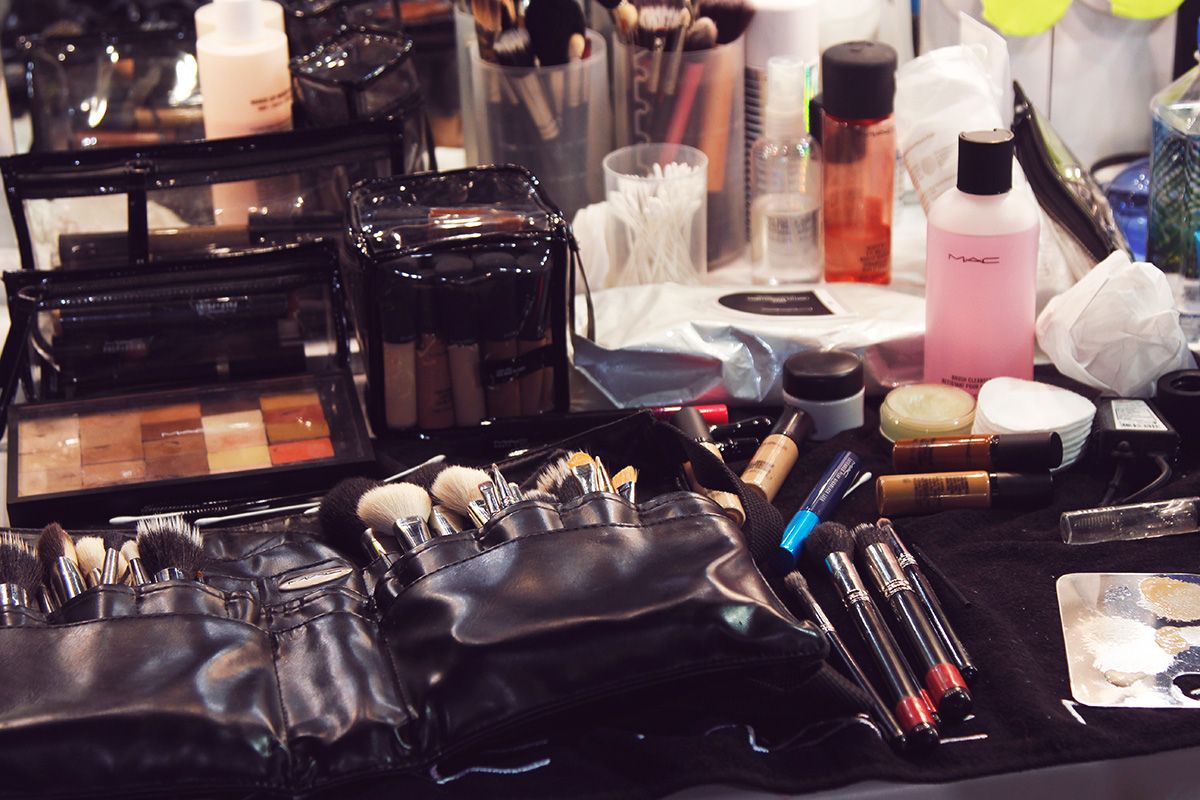 +–+–+