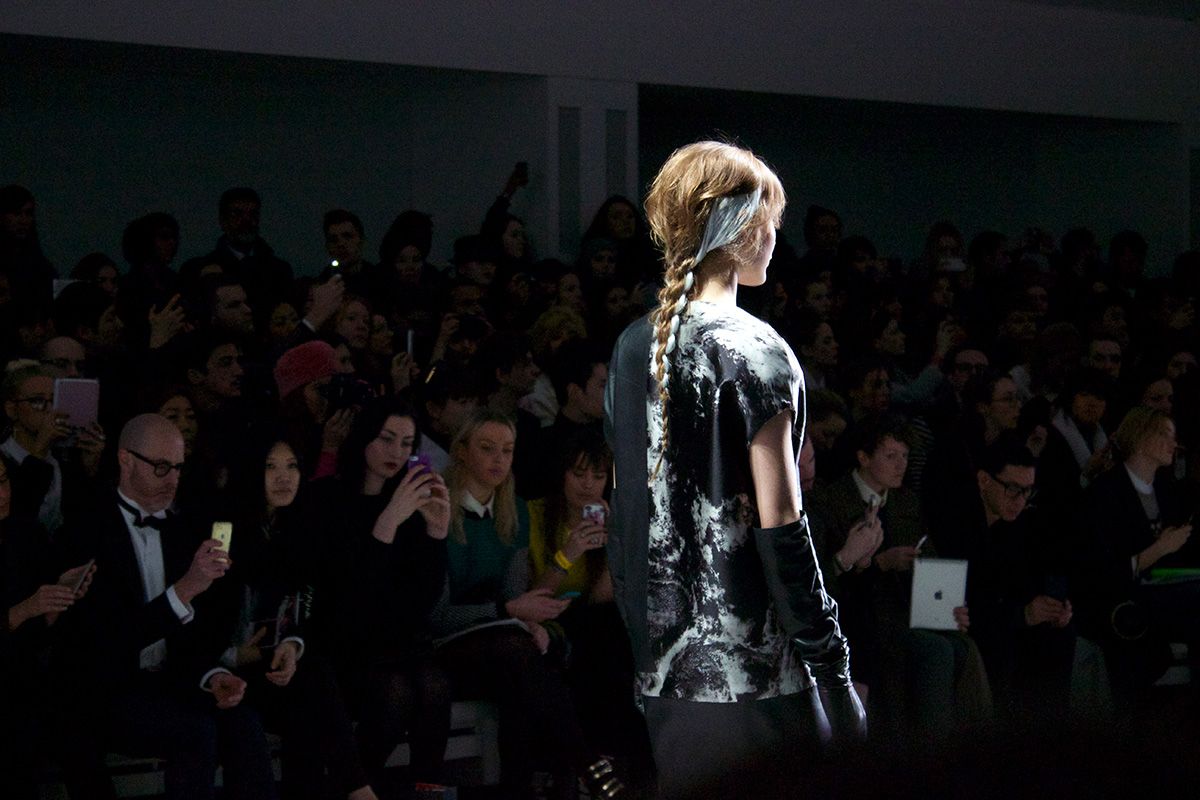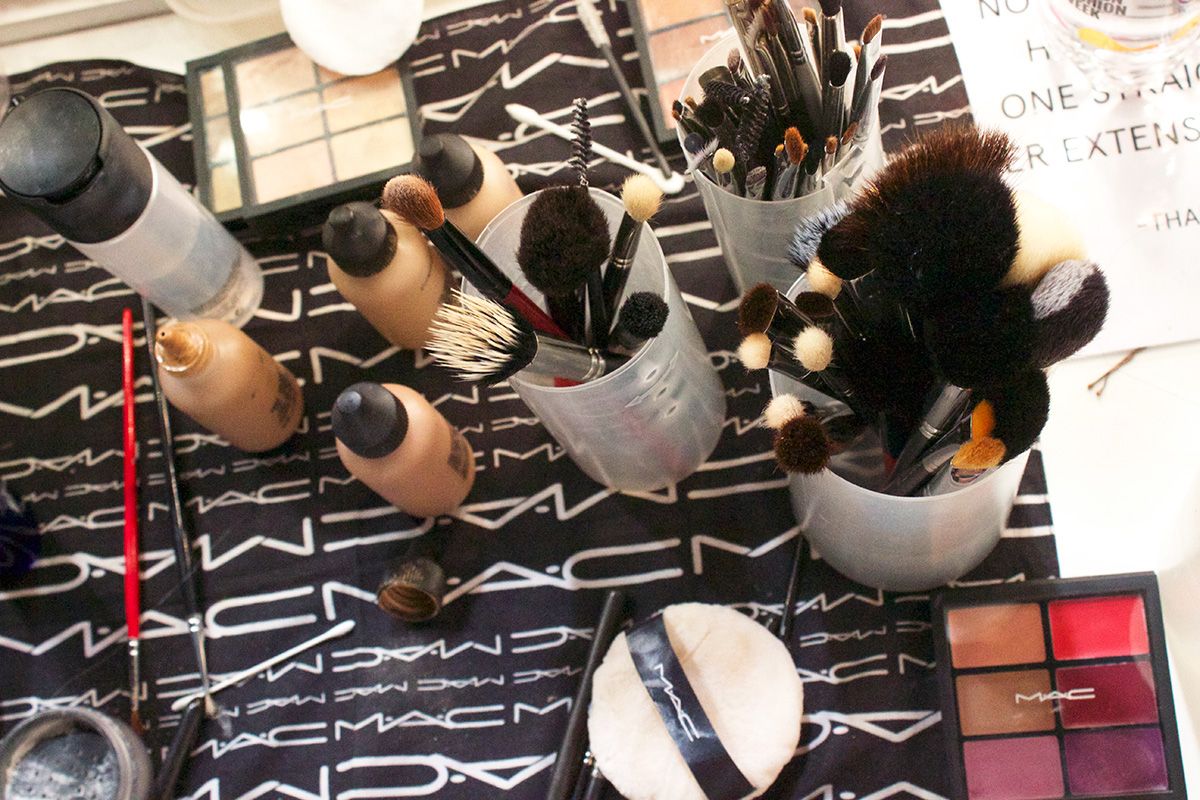 PHOTOS: ZOE LONDON
WORDS: ZOE LONDON
JEAN PIERRE BRAGANZA CATWALK AND BACKSTAGE AT LONDON FASHION WEEK AW14


Ever the lover of geometric style prints, Jean Pierre Braganza's AW collection 'Artemisia' continued the flow of past into present collection theme identity perfectly.
Strongly influenced by baroque painter Artemisia Gentileschi, we saw a perfectly balanced contrast of opposites placed upon powerful yet gentle female shapes. As Gentileschi reflected elements of her life into her work using dark shadows and illumination, Braganza paralleled the sentiment of a troubled yet powerful woman into our modern 21st century life for a mixed yet elegant collection.
In keeping with the repetitive patterned geometric style we've come to find synonymous with Braganza, a merge of softer geometric style patterns this time around were mixed with almost dream-like baroque prints and portraits – all in darkened hues. A constant, yet blatant undertone of hardened femininty, the collection clearly designed in mind with the modern woman.
White and silver wefts of hair were tied through a complex braid pattern paired subtly with his braided belt detailing – a detail from Indira Schauwecker, for Label M. It was a loose yet structured braid, falling perfectly down the back of each of the models. One of the most beautiful makeup looks this season came from MAC, with a three winged liner – perfectly pushing home the tough girl vibe.
A simple skirt was given life by adorning refined duchesse satin with baroque portraits of women of a bygone era, juxtaposed against sharp cuts and straight lines of heavy leather jackets – black of course – just a hint of rebellion. All was not lost in masculinity however, with the buttoned and tied waists, keeping feminine curves soft yet defined, and even a deep burgundy dress on show. A real nod to the powerful androgynous sophisticated woman, Braganza kept it wearable whilst remaining perfectly true to form.
Click to view the catwalk as shown by Label M: