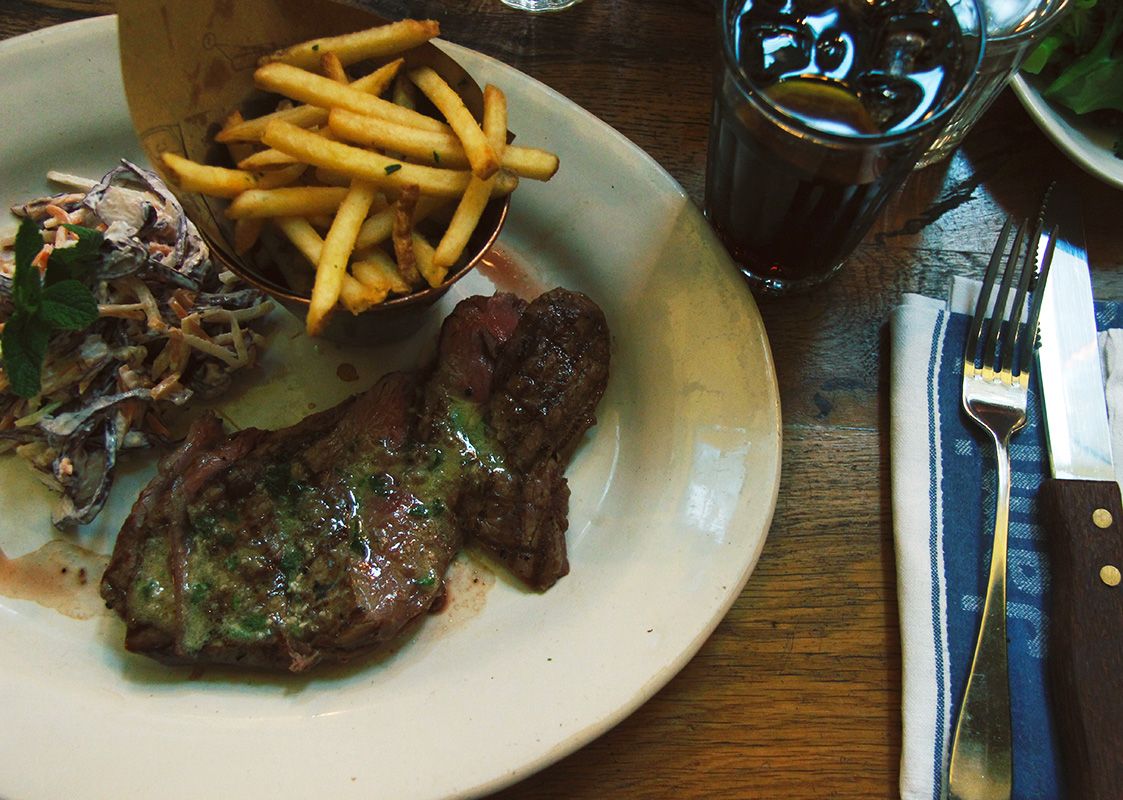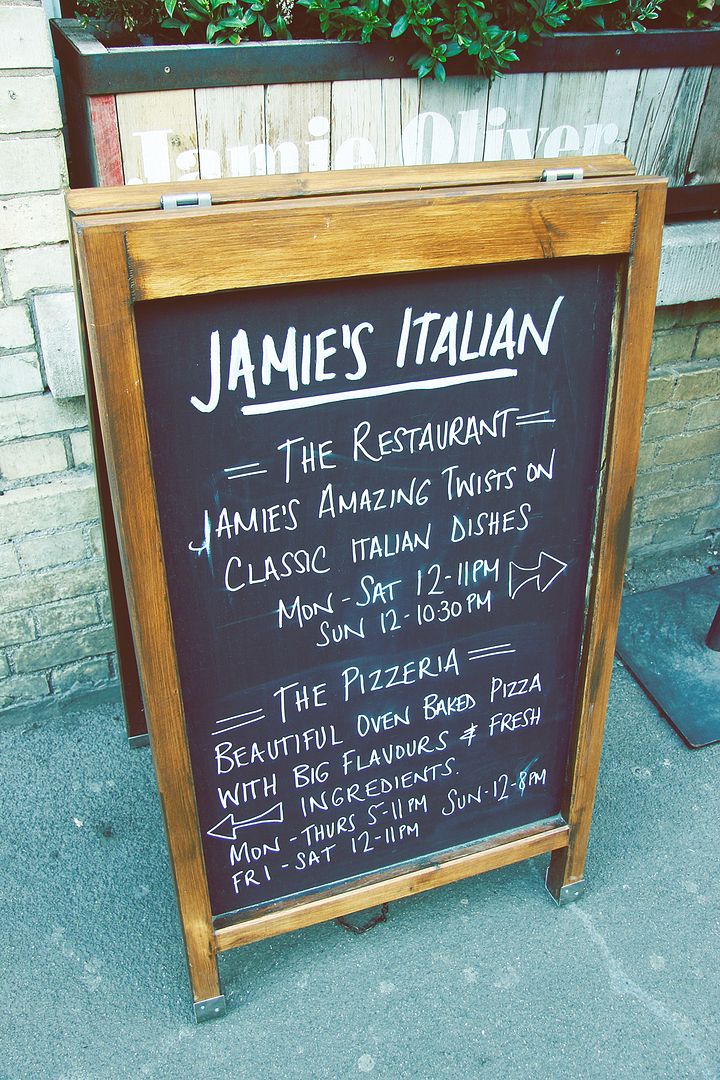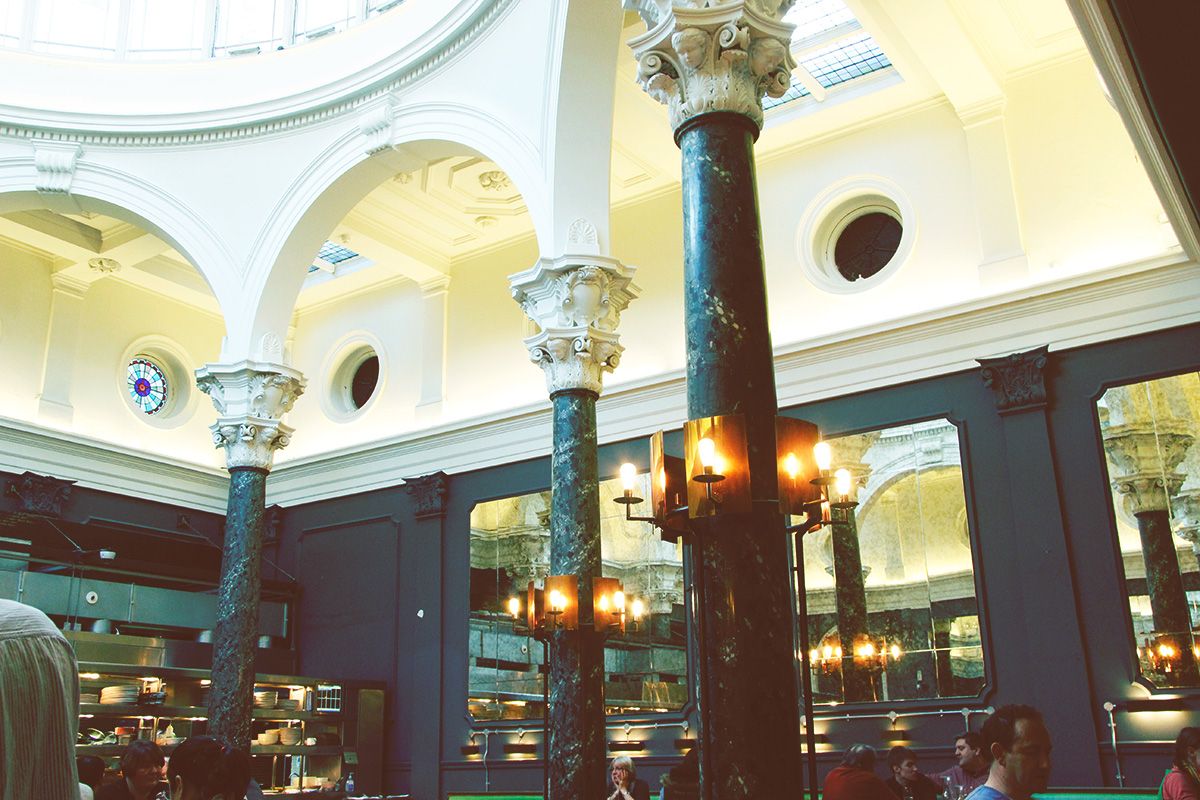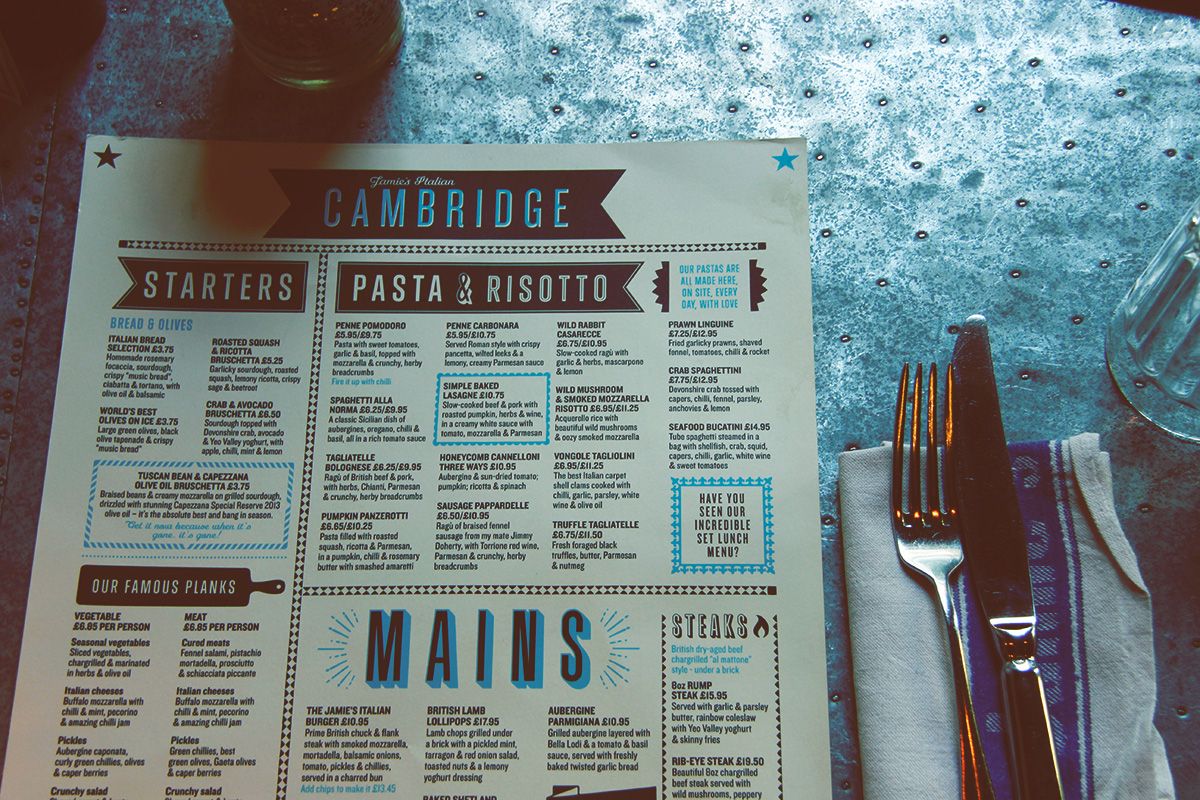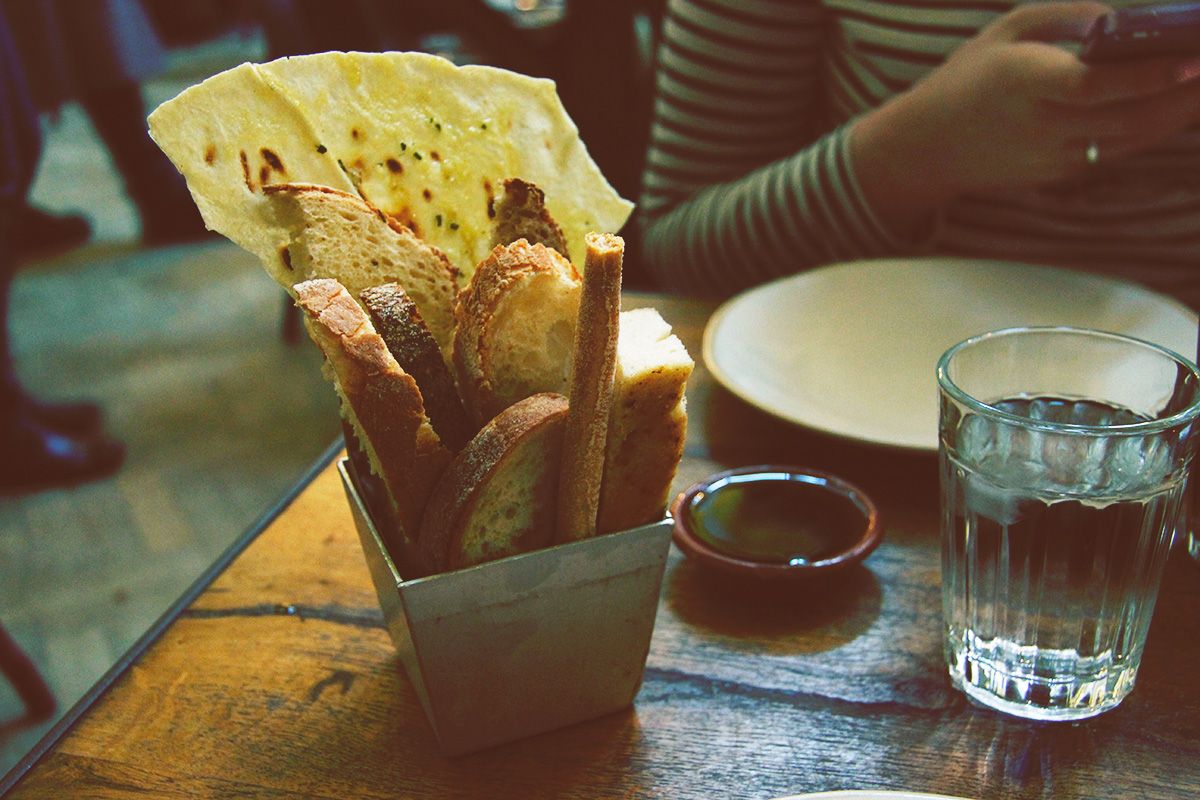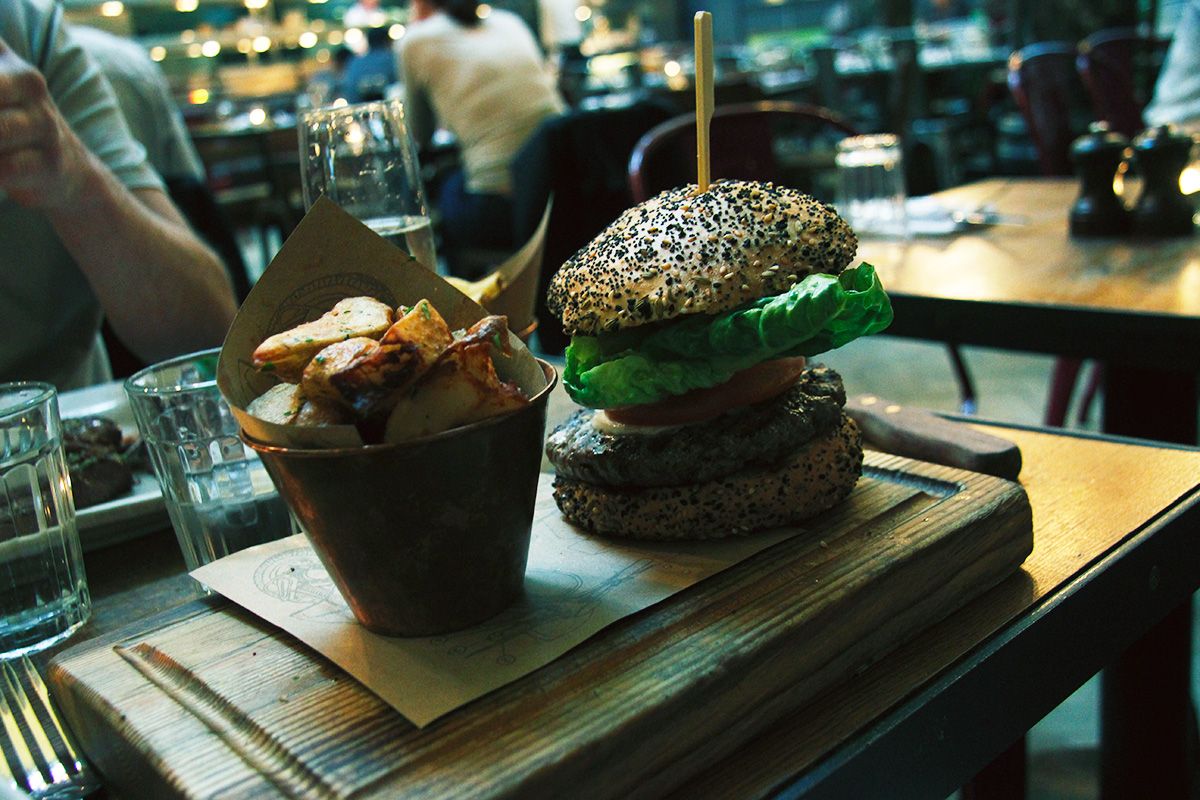 PHOTOS & WORDS: ZOE LONDON
RUSTIC, TASTY FOOD IN THE AMAZING SETTING OF JAMIE'S ITALIAN, CAMBRIDGE CB2 3QJ
It was my Mum's birthday earlier this month and I took a little trip back to my hometown of Cambridge for a little wander and shop. There are some pictures of that here. After all the walking around Cambridge we were starving for a meal so we popped in to Jamie's Italian, as that was what Mum fancied. I've not really been to a Jamie's Italian before, only once and it was about two years ago, so I looked at it with a new fresh open mind. First up, the Cambridge location is beautiful. It's inside The Old Library and the setting is just gorgeous. I noticed a few people had complained on TripAdvisor about it being loud due to the acoustics of the venue in there and everybody talking but if i'm honest I didn't really notice that at all – all restaurants are loud when busy in my opinion!
The menu is pretty diverse. As it suggests, it's mostly Italian themed food, so lots of pasta and risotto style dishes. Unfortunately on that day the risotto I wanted was out of stock so I went for a juicy steak instead because when in doubt – steak is the one. They had lots of options though from salads and fish through to meats. Mum went for a burger and thought it was delicious. They only serve the burgers well done at Jamie's though, so if you don't like it well done I wouldn't order the burger. Bit odd I thought, I prefer my burger a bit pink in the middle, but that's how they serve it here so don't come expecting anything else!
My steak was beautiful if a little bit fatty – but the bits of meat that weren't fatty were beautiful because of it. It was served with a little helping of 'slaw as well as some skinny fries. It was cooked to perfection, I like mine pink and almost raw really, and they nailed that.
I really like the rustic vibes of Jamie's Italian and this restaurant in particular is a really beautiful experience. I would definitely recommend it if you're off to Cambridge as it's quite moderately priced and the food was lovely – all four of my family had a delicious meal and I left for the train for London in a post-food hazy happiness.