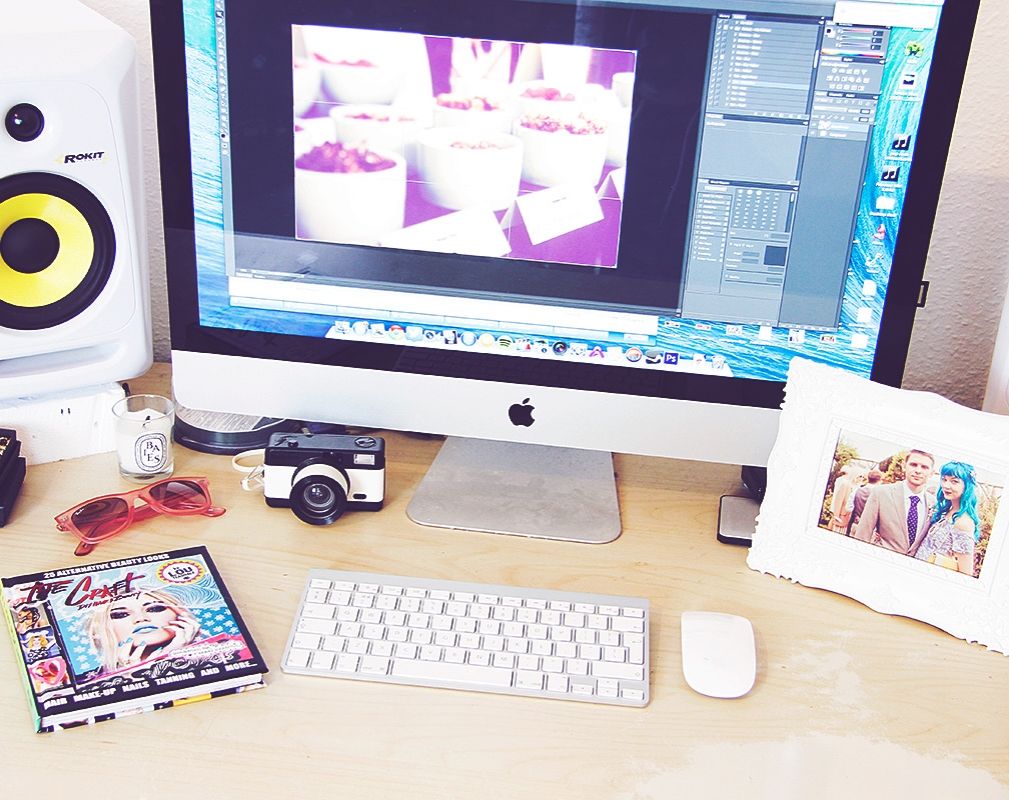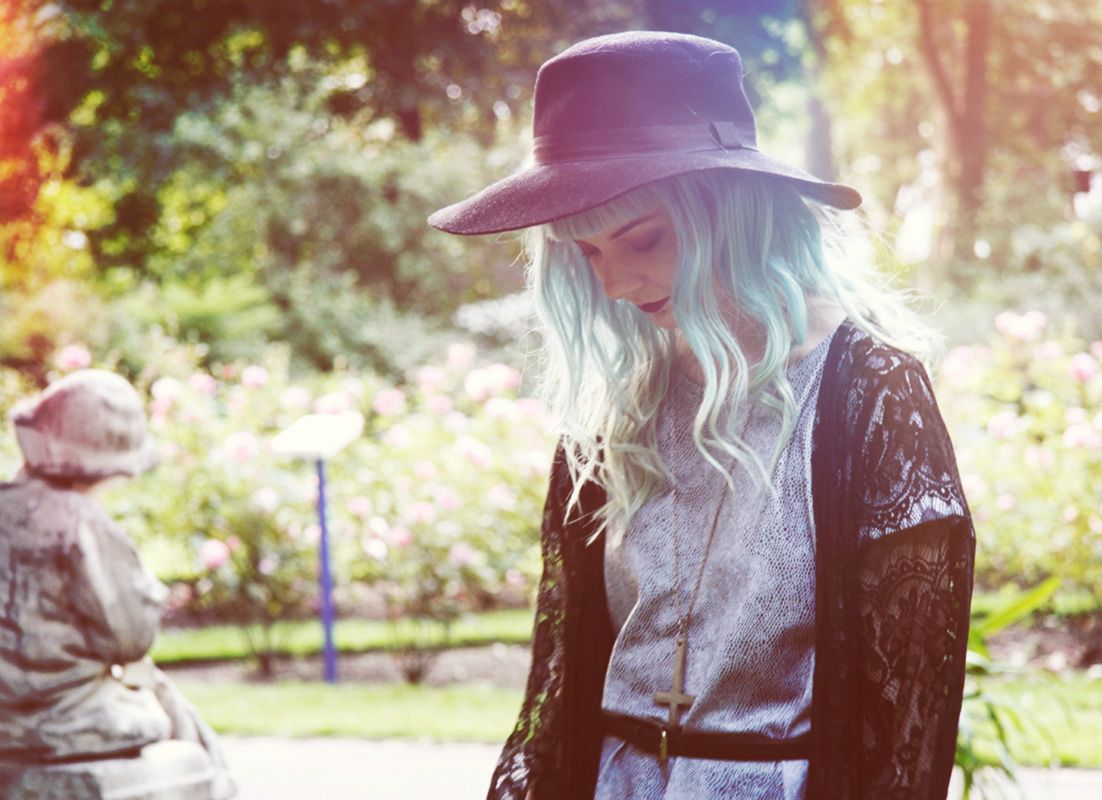 PHOTOS & WORDS: ZOE LONDON
2014 HAS CERTAINLY BEEN THE YEAR OF BLOG ON BLOG ADVICE. BUT IS IT ALL A BIT *TOO* MUCH?
I wanna put my hands up first – I write 'advice' posts. I try to make them about things i'm actually (fairly) experienced in, things that are relevant to me and things that I think are actually helpful, but of course there are simple things that people just want to know, and that's fine. What i'm seeing a lot of lately flooding my dashboard from left right and centre, is an influx of posts telling me how to blog, and what makes a great blog. Don't get me wrong, as much as the next person I love seeing how people do photography and instagram pics as well as editing and simple things like my post last fortnight on blogging backgrounds and details related to blogging. I love reading stuff like that and i'd be a damned liar if I didn't mention how glued I am to A Beautiful Mess for their insane perfect lifestyle and blog tips.
But I wonder, as we roll into the end of the year, are we all consuming too many blogging tips?
I often open my dashboard on bloglovin, settle down to read a bunch of blog posts, about people's lives and their clothes and their food etc, and find the whole thing mostly about how to blog. It's totally great getting everyone's two cents on what makes a great blog – because no two blogs are alike and that's what makes them blogs – but it kinda leaves me feeling a little bit anxious inside, a bit worried, and a bit unconfident about my own blog when I see it all. It's also not the most riveting content to read over and over in my opinion, I really like to consume things from all angles – things that get me thinking like Scarphelia's writing blog, things that inspire me like Carrie's lifestyle fashion blog, and reviews/beauty features like Anna's award winning beauty blog. I'm not always in the market for another 'how to blog' post and it's made my blogging reading evenings not quite as sparkly as they used to be recently, if i'm totally honest with you.
I feel guilty for contributing to it all at the moment, I want to share things like Sundays post about simply my camera equipment, but I don't want to add to perhaps other people's feelings of overwhelm regarding blogging 'advice' posts. Because that's how I feel, and I wouldn't for a minute want to make anyone else feel like that – and feeling like this lately has thrown my entire view on blogging tips and advice posts in the bin, because i'm now worried that instead of helping people – i'm making them feel worse about their own blogs like I do if I read too many? It's a bit of a moral quandry and it's a vicious circle.
Blogging trends are of course a huge thing, and we totes all adhere to them without really realising. It's just the nature of the way the industry moves. I'm not against that at all, it's amazing to see it move like that, but I do long for the days when I could click onto my bloglovin' feed and read about everyone's life individually, and not always blogging tips, or how to start a blog. To speak of another trend that's kinda died out a bit – I really loved the Sunday catchup posts that were popular a year or so ago. Even though they were the same formula and most people posted some sort of Sunday instagram/catchup thing at the same time, every single one was different because everybody's lives are different. Blog advice can be quite sterile and clinical in that it supposedly 'has' to be a certain way to be successful, and I think that's why I feel the way I do. I've never written a 'how to blog' post, rather just showing you how I use things on my blog, and how I grew without having any money behind me. I worry that I don't live up to the expectation set by the blogging post advice standards, and feeling like that isn't what blogging is about. Every single day on my dash there are at least four or five if not more posts on the same material – to do with blogging.
I guess what I mean to say is that even though i've done a handful of blog advice tips myself – four posts dedicated to blogging since I relaunched Zoe London – about my backgrounds, cameras I use, not needing money to blog and useful apps I use for blogging – i'm now worried about how we as a blogging community are consuming these blog advice posts. I often sit here and wonder if i'm the only one that feels like this, or whether i'm not alone in feeling a bit overwhelmed by it all? It's really amazing that we can log on and get so many tips on becoming a blogger and starting a blog, i've said this a million times over and i'll say it now again – if you want to blog, blog. It's free. But, there is no right or wrong way without following the popular crowd, and well, we don't really want another million blogs like theirs, do we?
Surely the best blogging advice we as a community could give in the form of blog posts, is just by putting out our unique content for new aspiring bloggers to read and be inspired by? There's of course things we need help with and I totally dig posts that are technical or useful – I saw Sara mention on twitter yesterday there were no blogs out there about how to sort out paying tax on your blog income, and it got me thinking loads. There aren't blogs like that and that's the advice we need the most. We're all quick to jump to writing fluffy blog advice content, but the actual real hard stuff – stats, products, money/sponsored posts, management, networks, advertising, paying tax… there's no advice on that. Why? Are we begrudged for having that level of success? Or is that not pretty enough to photograph to make onto the popular page?
Are we getting all the many strands of blog advice we need to be the best bloggers around new or old, or are we simply consuming so much blog advice it's making us feel unworthy of being a blogger to begin with? Discuss. It's a hot topic at the moment, and these posts are constantly trending on the popular page of Bloglovin', so they must be what people want to read, but I feel a bit anxious after reading too many – like i'm not worthy of being a blogger.
Do you feel the same or have I got too paranoid for my boots? This is not a negative post, don't take it that way – but my honest thoughts up for discussion. So let's start the discussion, please do tell me below what you think about all this?