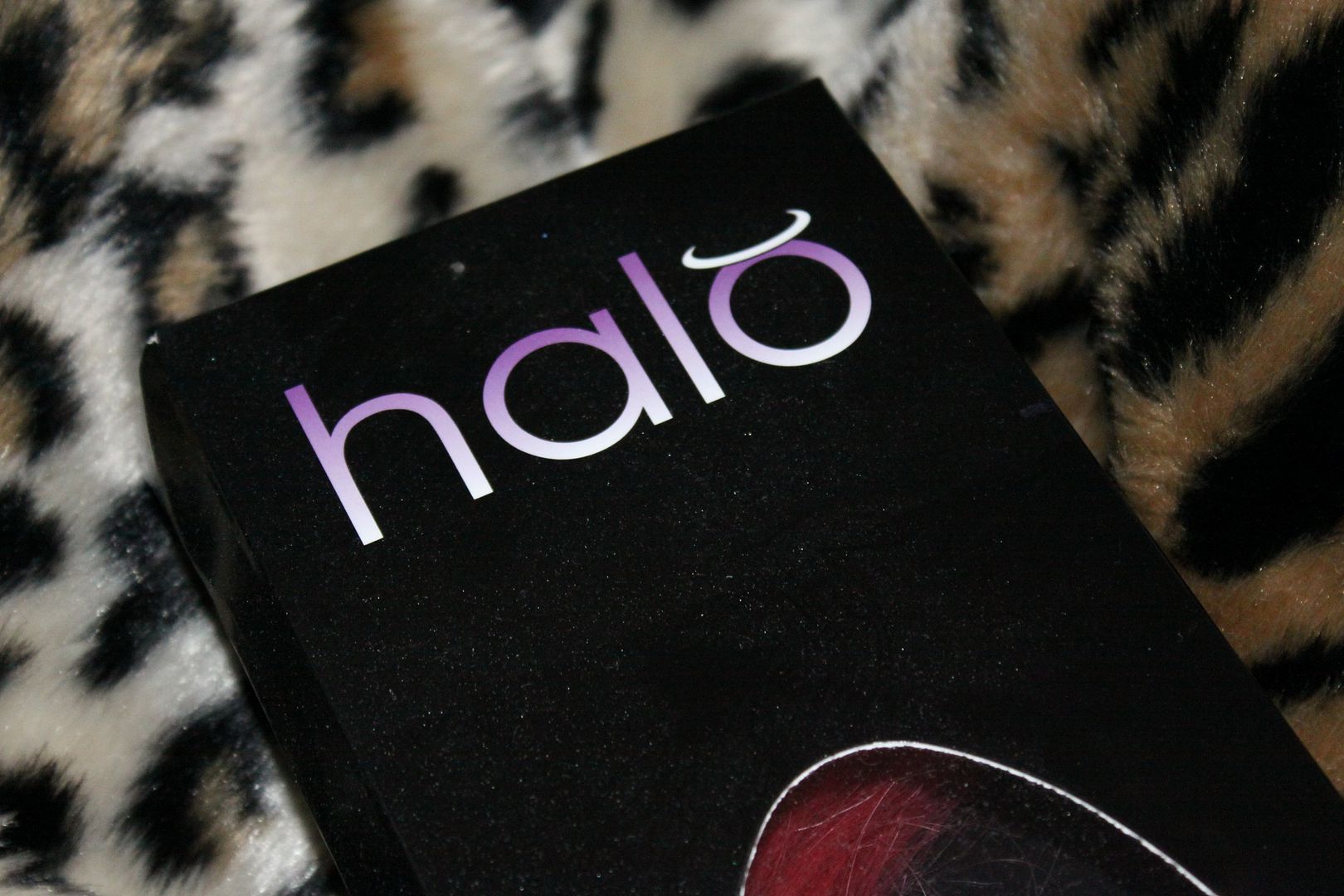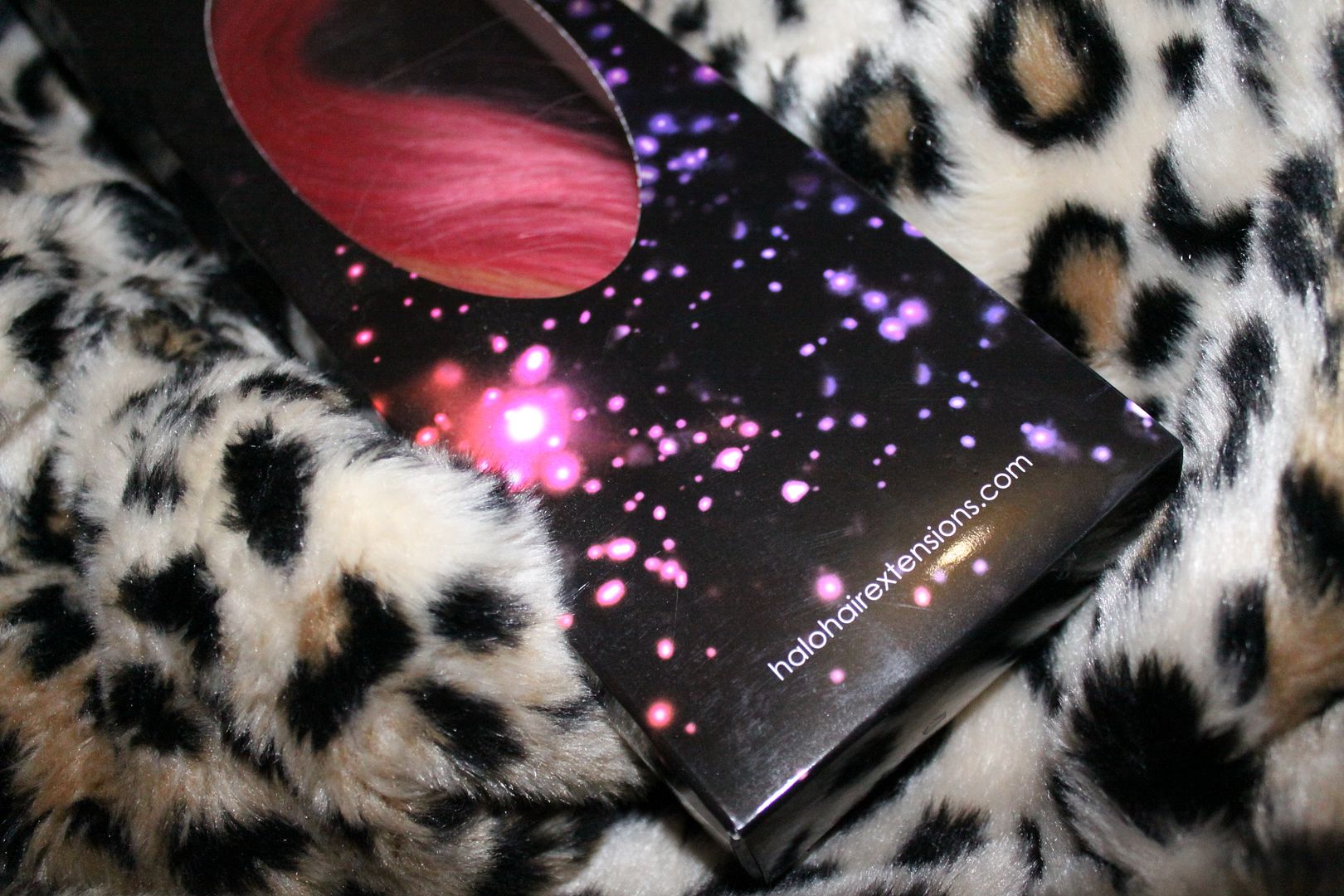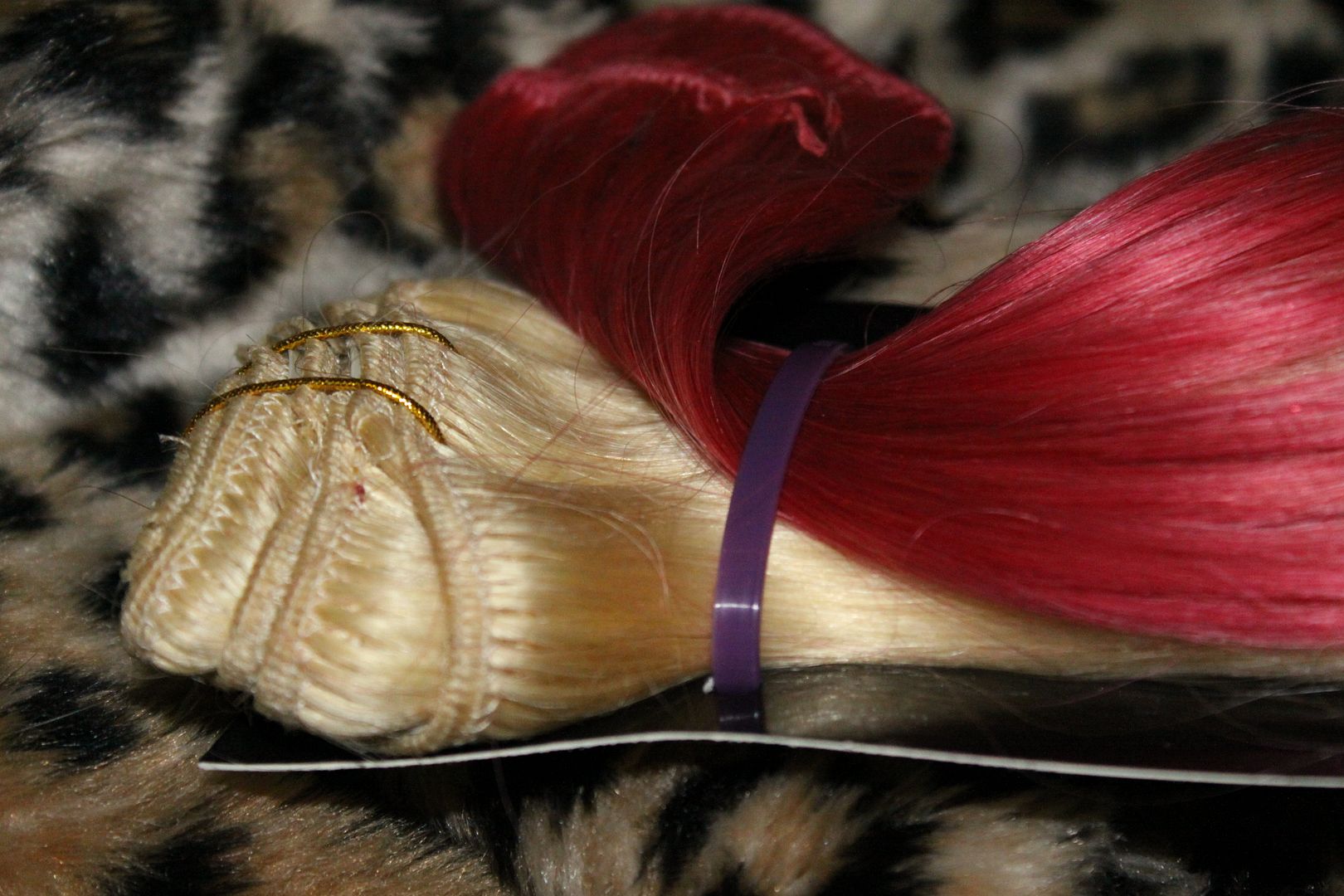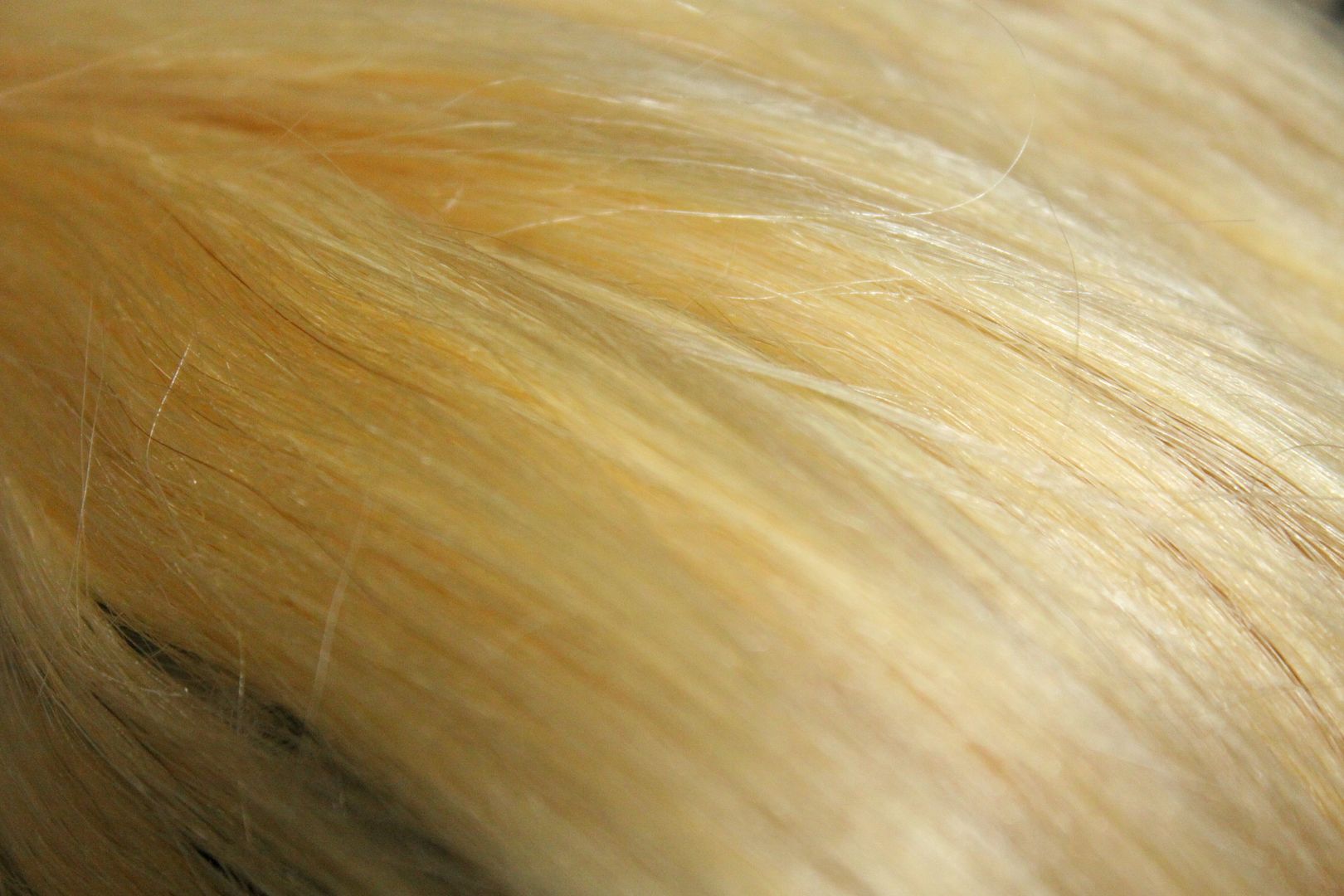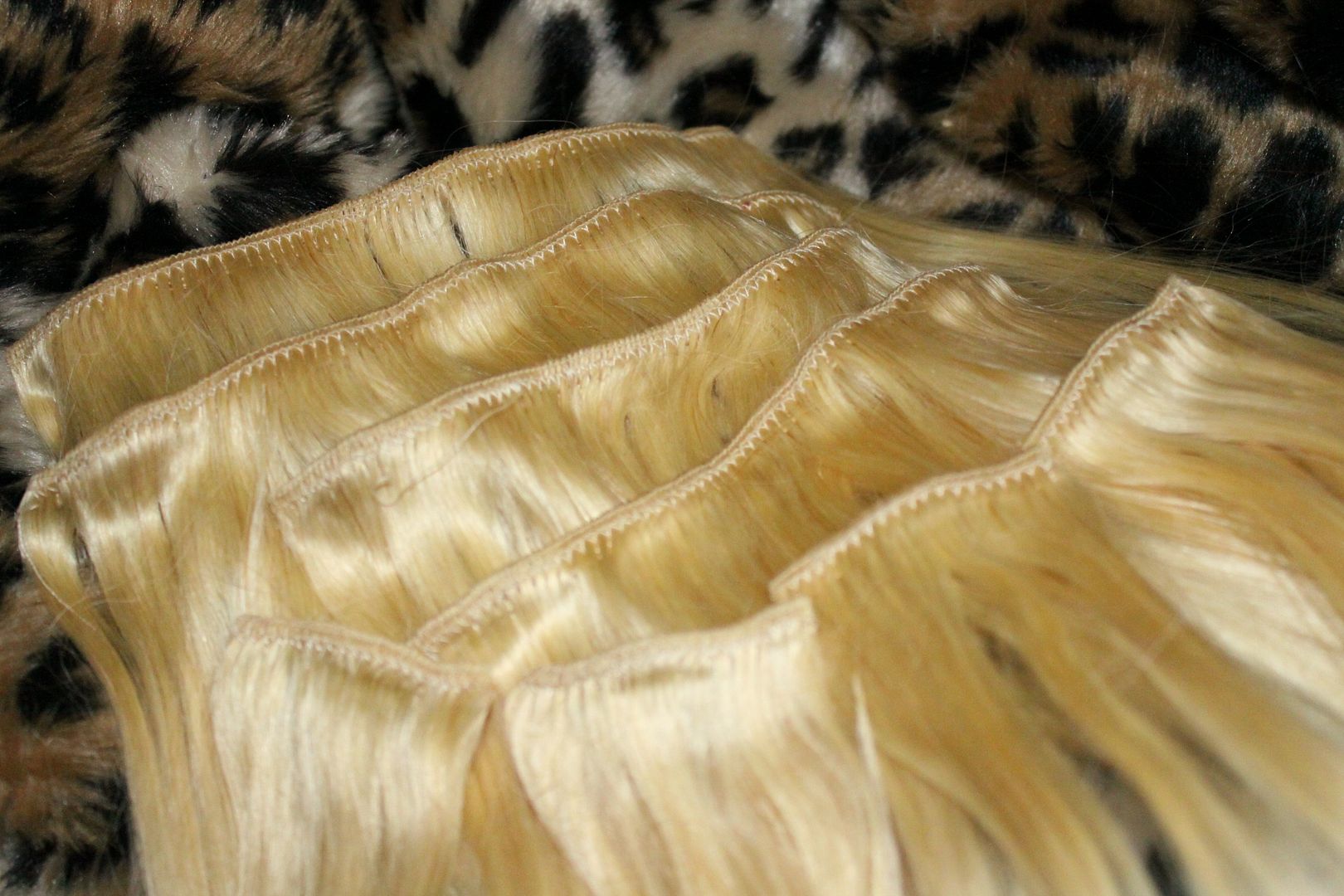 "I can see your Halo, Halo Halo.."
Well Beyonce, not anymore can you see my Halo because it blends damn perfect with my hair! So ages ago, and I mean literally yonks ago – back in February actually I got some Halo Hair Extensions. At the time I had bright pink hair and therefore didn't really know which colour to go for. To play it safe I went for one strip of pink, and a full head of bright white blonde. I'm quite experienced in dying my hair and had dyed a set of extensions before so knew what I would be doing. Anyway inbetween February and now – as i'm sure youll know if you're a regular reader here at TLL – I have changed my hair many a time. I just did not know what to do with my extensions so they just sat there totally unloved in the box. They travelled with me from house to house, and always stayed perfect, just waiting for their time to shine. Most recently I had my hair dyed a gorgeous shade of dark brown with black underneath and i'm dead set on this being my hair for the future – I really love this look. Anyway, getting the
LLYMLRS ombre
envy and being
reminded of how good my pink hair was in our 2010 Christmas single
, I decided to be a bit different and dip dye my hair extensions! And i'm going to show you how to do the same. First tip, wait until your parents/boyfriend/husband/dog go out… it's a lot easier when they can't see the state of the bathroom!
Firstly you need to grab some hair dye in the shade you want. I used (and swear by, fyi) Schwartzkopf XXL Live and I grabbed two boxes – if you're dying a full head of hair extensions you DEFINITELY need two boxes – in the blackest black they had. I'm also using Manic Panic in Hot Hot Pink, for the pink tips.
This retails at £11 from Cyberdog in Camden
. Now the reason I use XXL on myself is because it's always worked for me and Manic Panic is a vegan hair dye so it would NEVER harm anyone's hair or head as it's just so soft. It isn't permanant, but these are extensions so you wouldn't be washing them as often as your regular hair anyway, so we're fine there.
Mix the dye up, and lay out two plastic bags on the floor. Then take each piece of the hair and run the dye from the top to the bottom, leaving about an inch on some and two inches on others – this makes it look much more natural. To make it look less linear and fake, just rub the 'dregs' of the dye as far down as you want making sure you scrunch up the hair as you do it to ensure it goes on randomly and doesn't look fake. Then lay all of the strips on the plastic bag and wait for the dye to take – this usually takes about 30 minutes. Begin washing the dye out after the time is up but don't worry about completely washing it out fully, I washed it out until the water was a little bit murky but not completely clear. Then lie them on the bag again. Now, take your bright colour dye and this time dip the hair into the pot before rubbing it up the hair this time instead of down. Its really important you rub it right up past where the join is, because where there is some black dye and now the water still on the hair the pink will mix with it and create that perfect 'blended' look which makes it look much more natural. Then leave those for about 45 minutes. See how far up in the photo I put the pink to ensure it blended: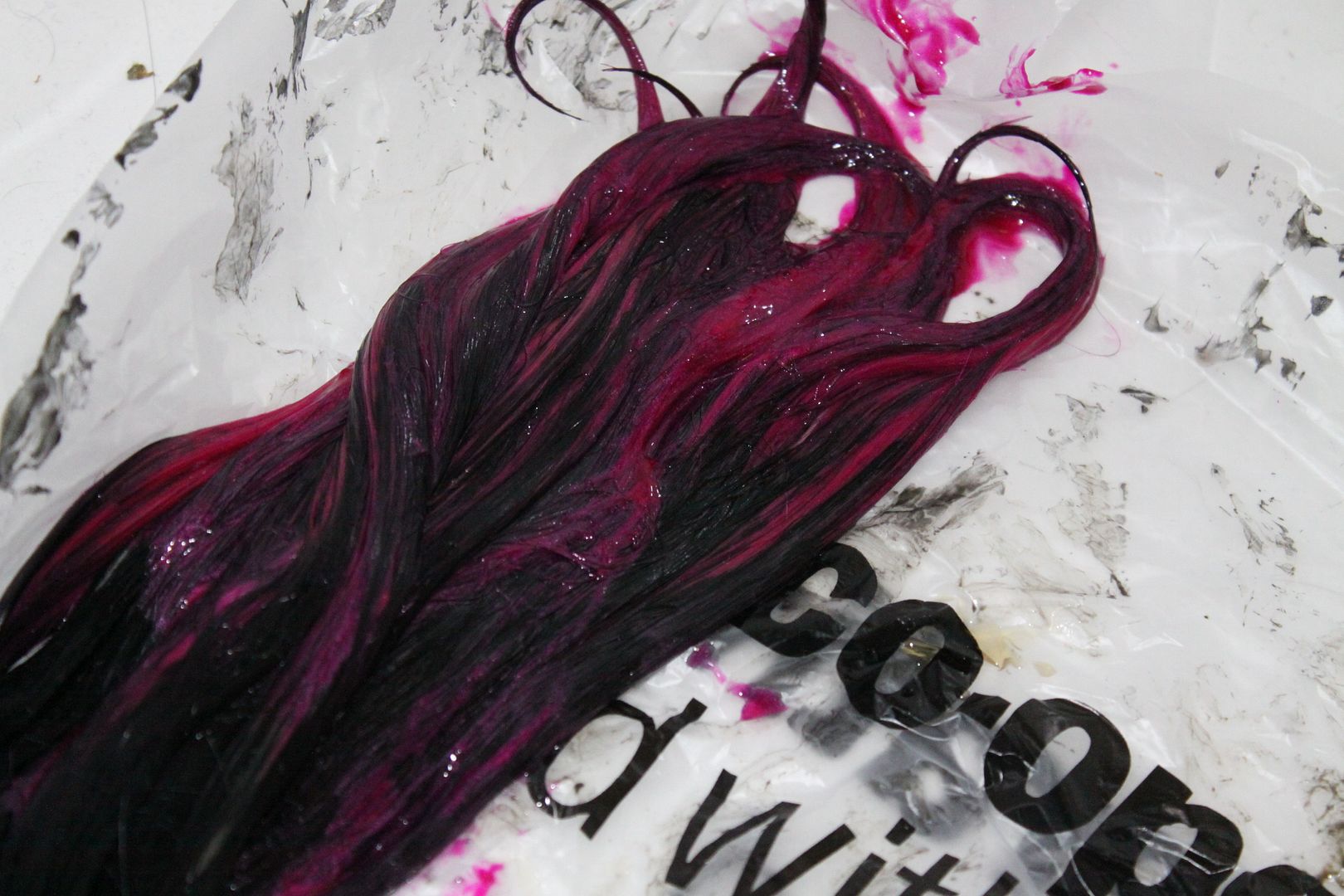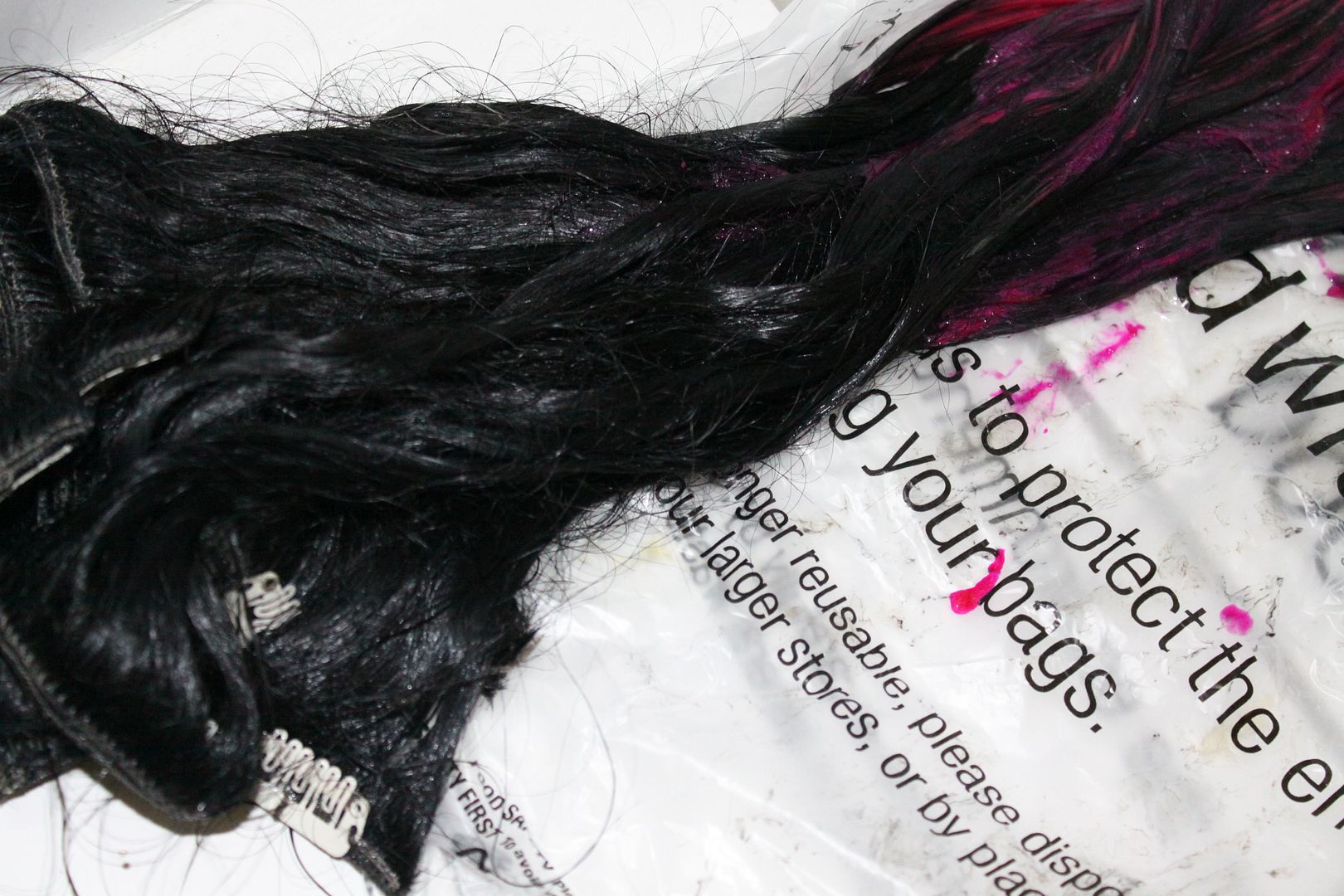 Finally wash out completely until the water runs totally clear and blow dry really gently on a dry heat. Pow! Your hair extensions are done! Now, some tips. I didn't have gloves for the pink bit so if you buy Manic Panic remember it doesn't come with gloves, so buy some gloves – if you don't you'll get pink hands like me. But, and this goes with bathroom floors and surfaces too, everything wipes completely clean with a
Dettol surface wipe
, I bought these in a packet for about £2 from Waitrose. These are so gentle you can rub them over your skin too to remove any dye. Mine came off completely. (And so did the bathroom!) Make sure you do use plastic bags too because you can just scrunch them up and throw them away afterwards, no point ruining a perfectly good towel. Also if by heaven forbid you do get hairspray on your carpet, to avoid impending death don't forget my
Tuesday Tip that I did for Gem Fatale last month on how to remove i
t.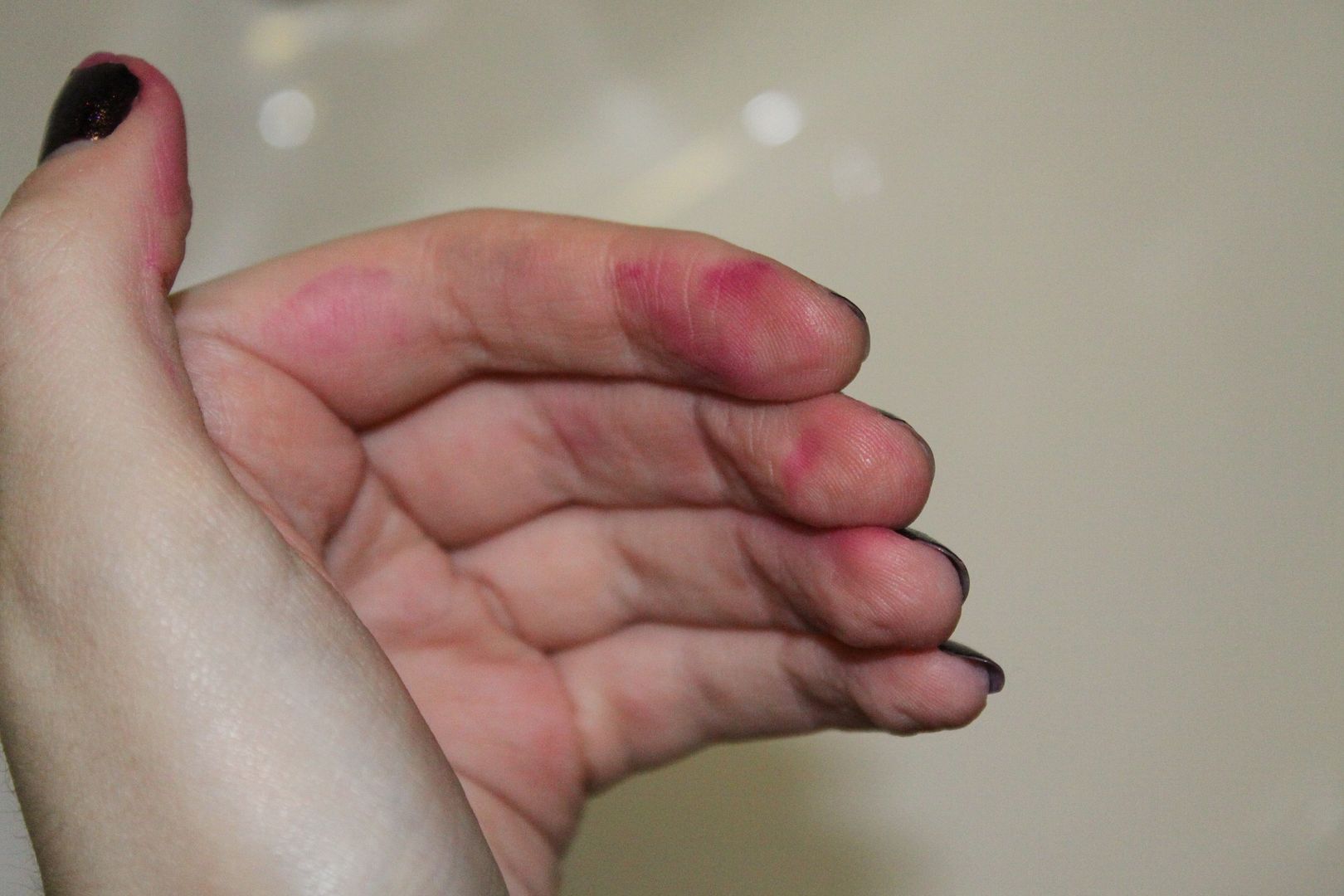 Remember, hair extensions when bought from the right place are real human hair and behave just like human hair too. To keep mine looking glossy and pretty before blow drying them I spritzed on some Aussie Take The Heat Leave in Conditioner as I would my own natural hair – not too much mind, it'll go greasy otherwise. Also don't use any hairspray on them, the hairspray clings to the dye and will completely strip the colour from them and they're a pain to keep redying!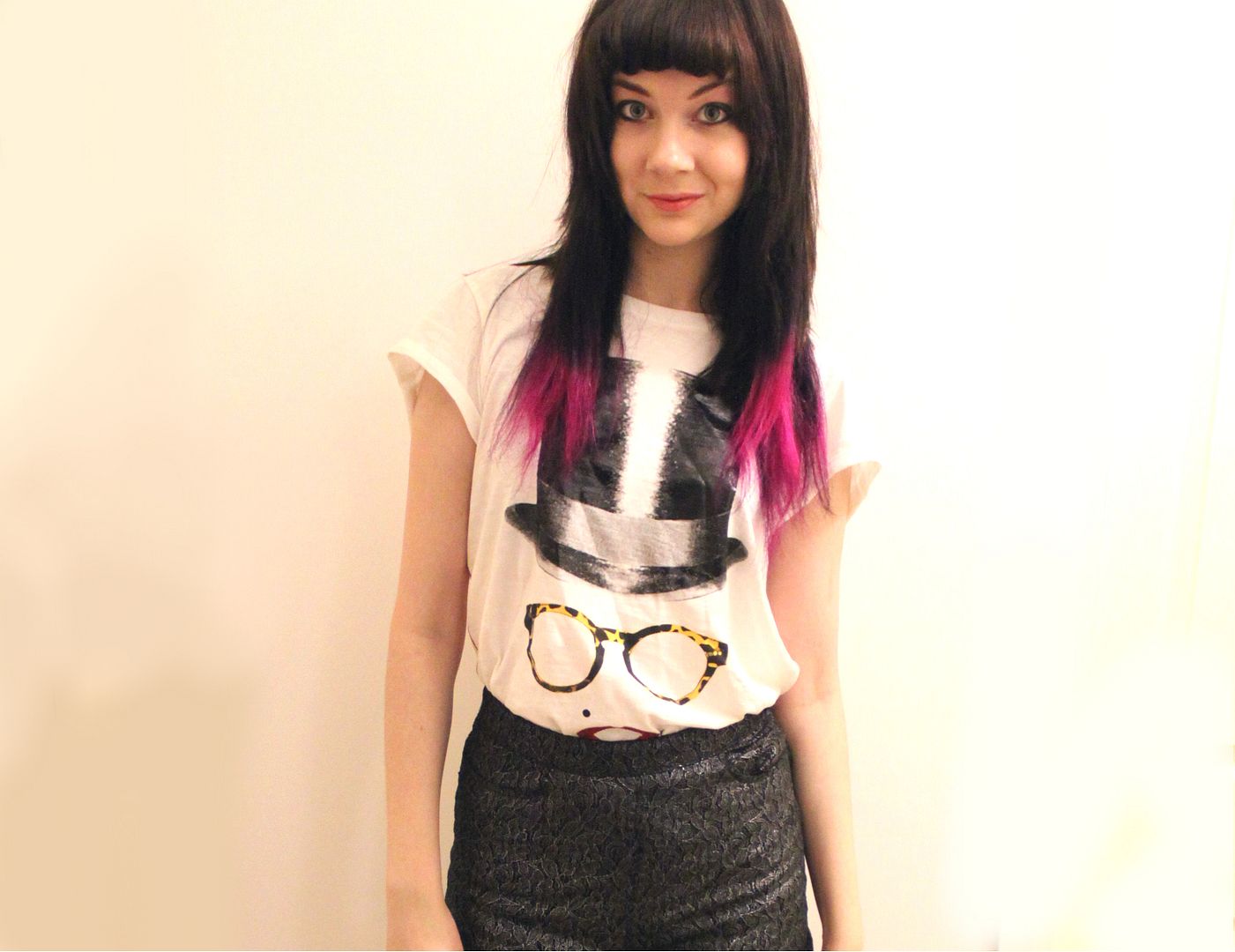 Then simply enjoy your new dip dyed hair!
What do you think of dip dying hair extensions? I like how my style can be removed and applied as and when I like, and there's no effort in redying the pink. Do you rate Halo Hair? Let me know if this helped you and if you'll do something like this at home – show me! Or
tweet me.
Love, Zozo
x
Disclaimer: The Halo Hair was sent to me by PR for consideration, but the Schwartzkopf and Manic Panic were purchased by me. So was the Dettol! Although Del might have bought it, I don't remember. Haha.