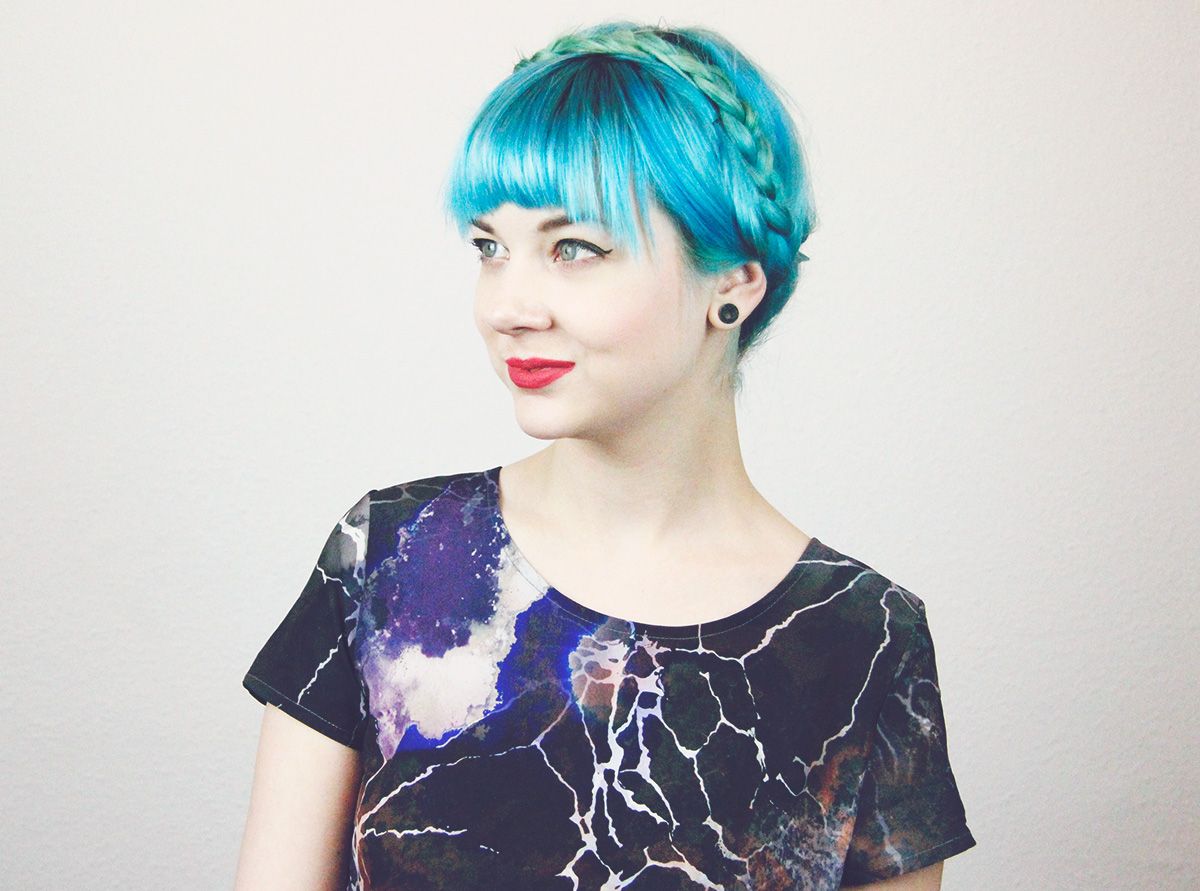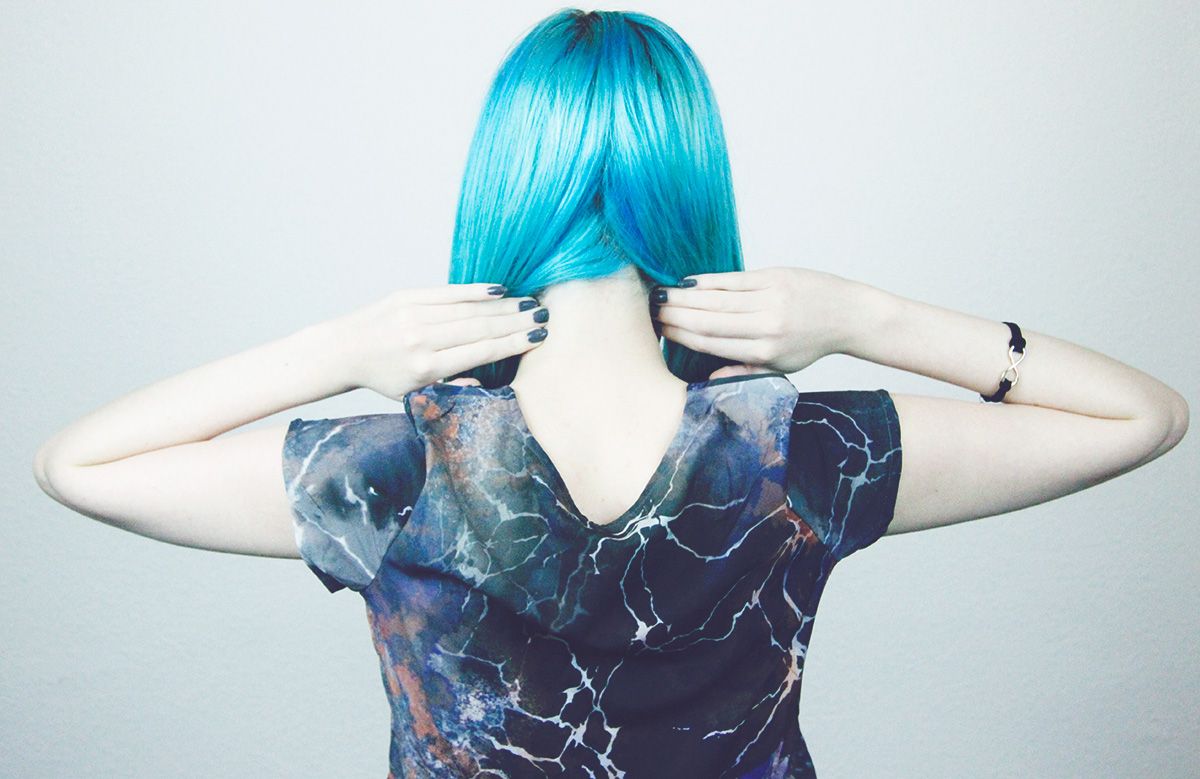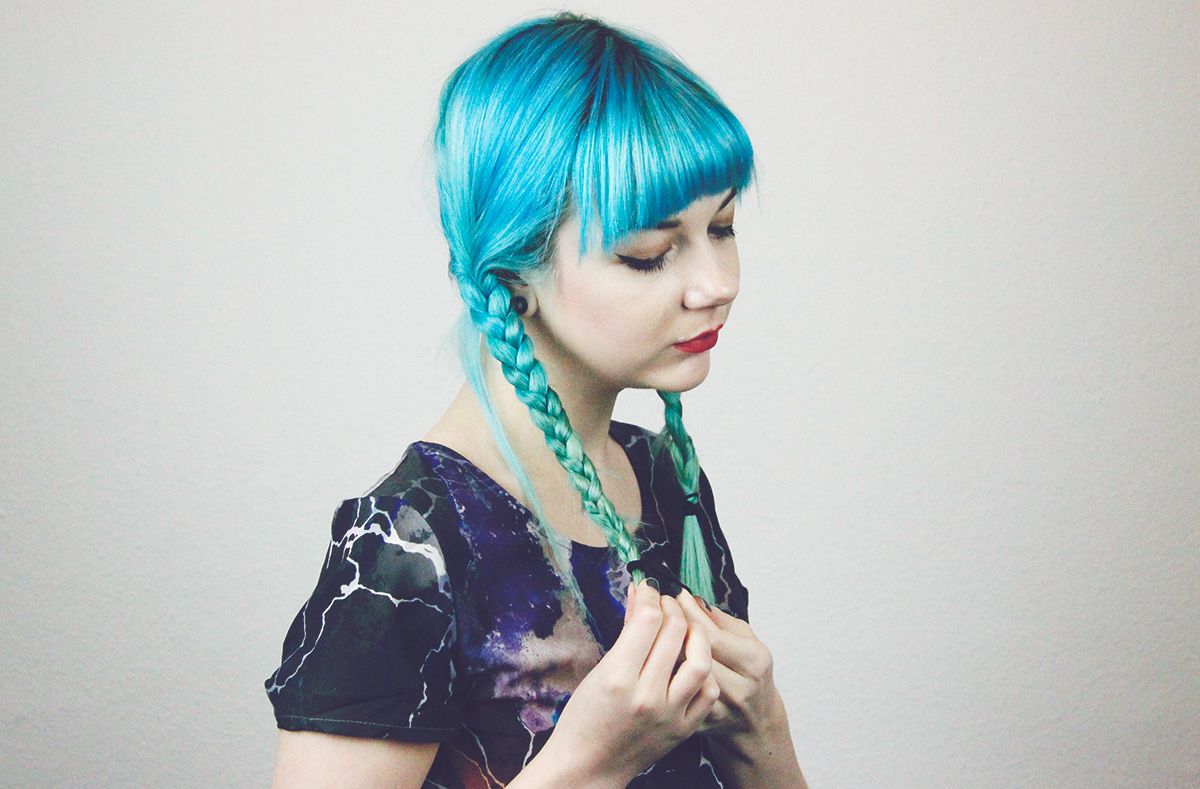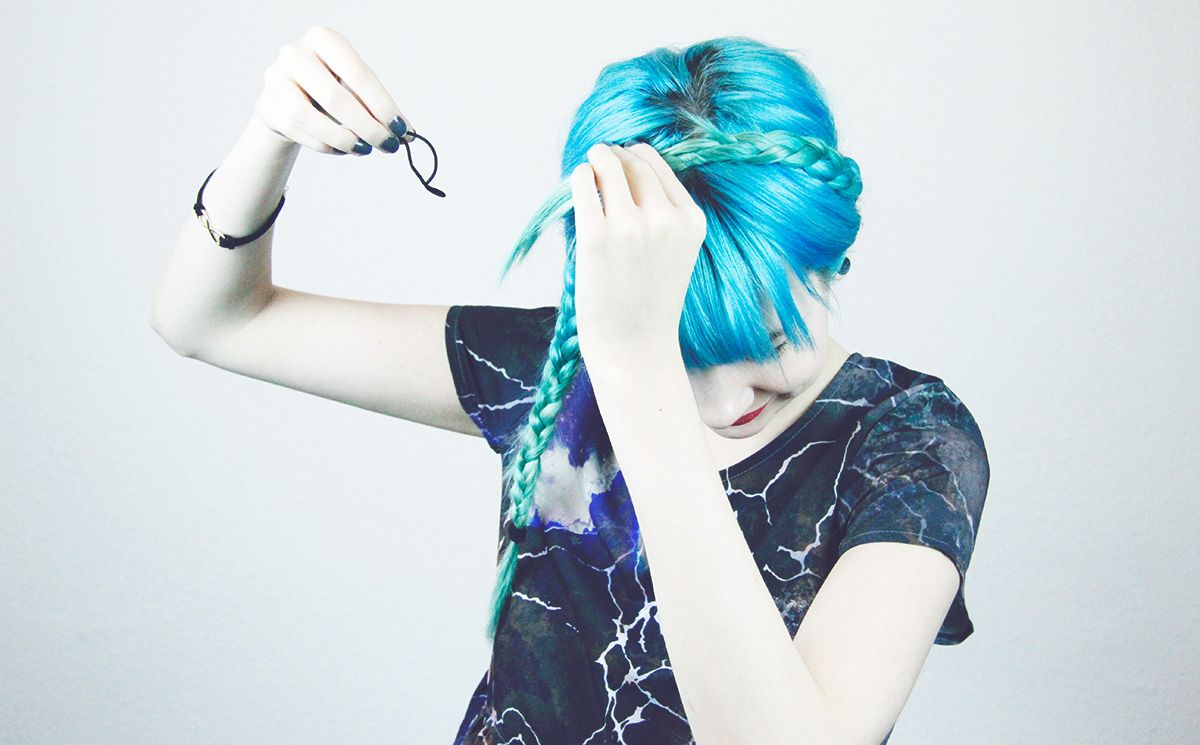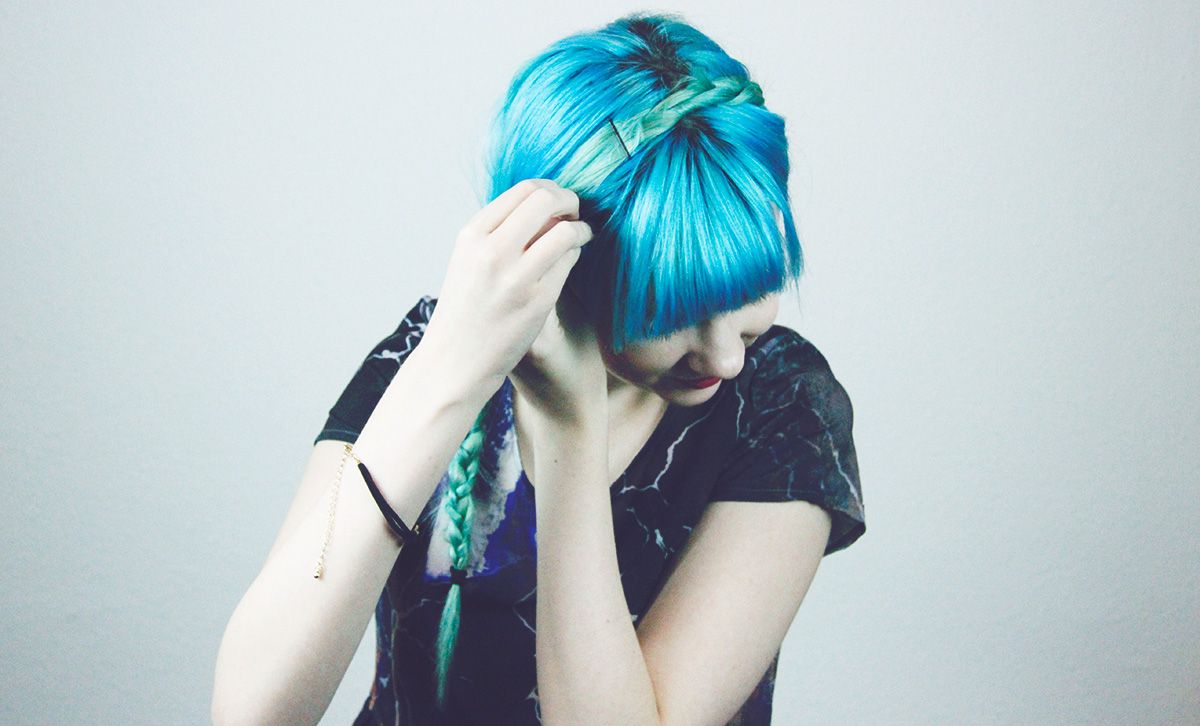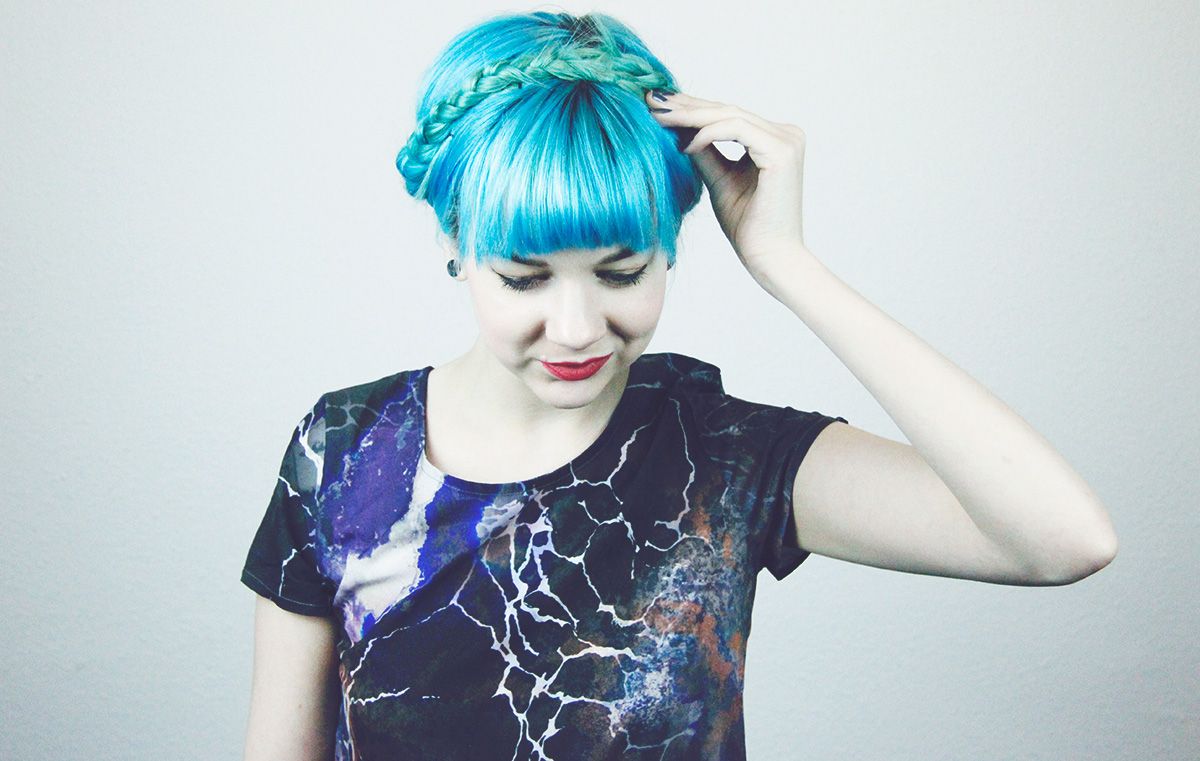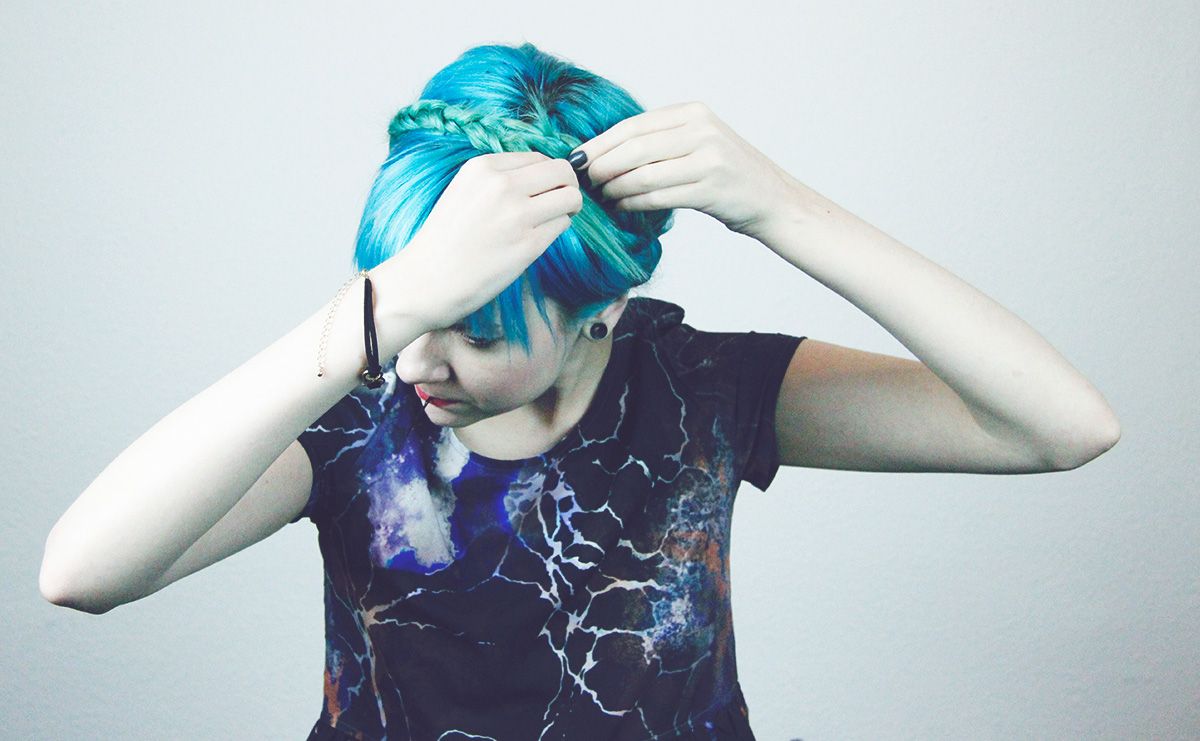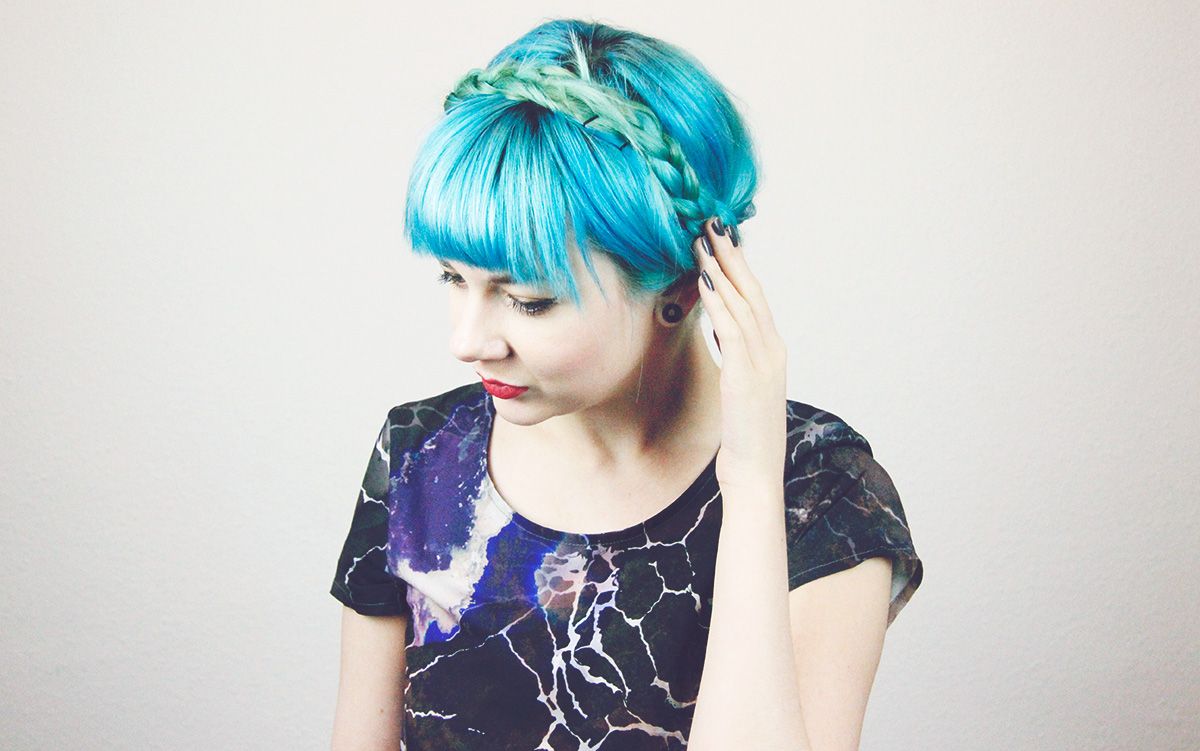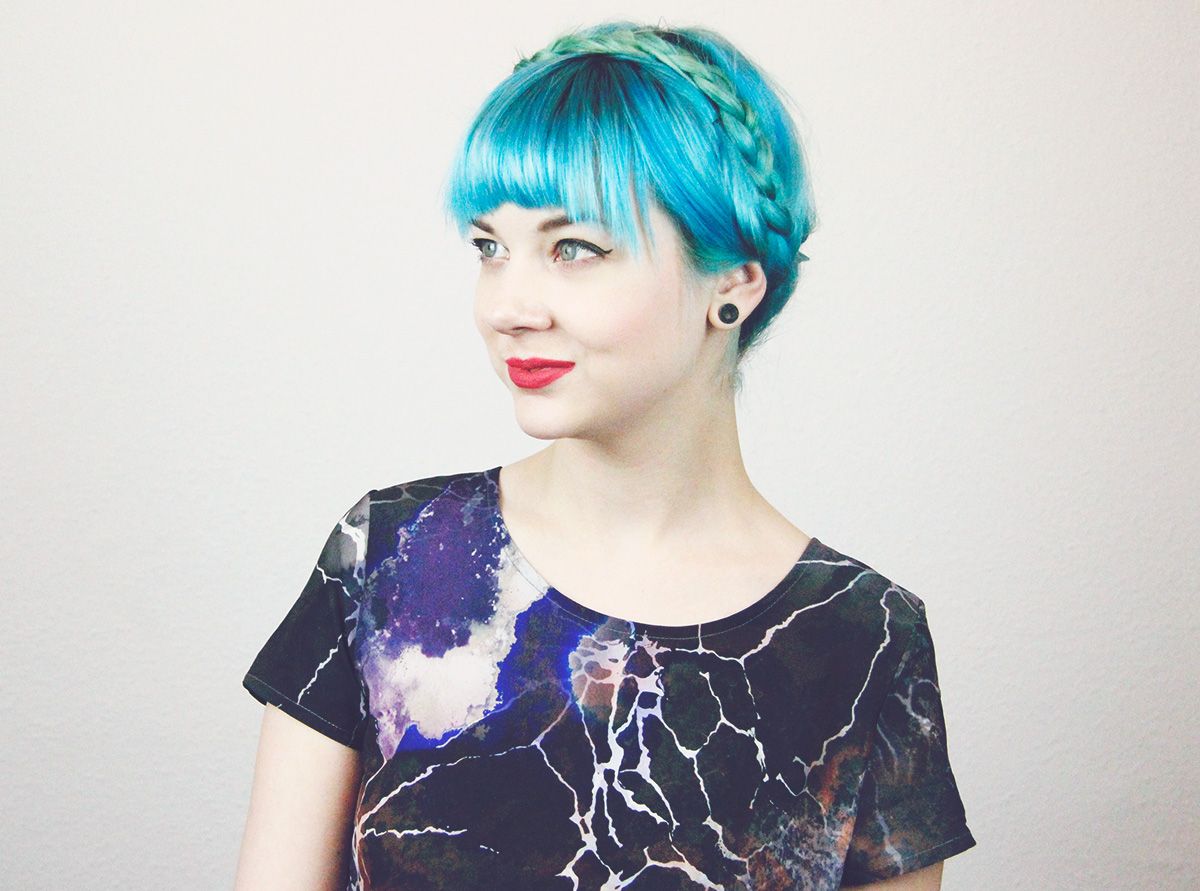 PHOTOS: GEORGE ROCKETT
PHOTO EDIT: ZOE LONDON
WORDS: ZOE LONDON


HOW TO DO A SIMPLE CROWN/HALO BRAID FOR MID LENGTH HAIR
It wasn't until I actually gave doing a crown braid a go after seeing it on Sara so much that I realised actually how simple it is. Now of course there are a ton of different ways you can rock a halo braid, but I have kind of mid length hair so I can't do the underneath one very well, and of course if you have long hair you can play about with different styles of updo/crown braid mix and what not. This is how i do my crown braid – usually I leave out bits at the front but for the purpose of clean photography I tucked them in with the braids but you can check out this outfit post here for how it looks if you leave the front bits down! Okay, lets go.
START BY SEPARATING THE HAIR
Long or mid length, you need to pull the hair down the middle perfectly to form the base for your two plaits to wrap around the head. Use a comb or just your fingers!
BEGIN PLAITING THE FIRST SIDE
Just as you would by normal, split the side into three and weave them into one another (plaiting) to form the pretty plait. Tie with a little cotton elastic band but not too tightly so it's easy to remove. Don't worry if they're a bit messy, the plaits, cos if they are it kind of looks better in my opinion.
KEEP IT EVEN! PLAIT THE SECOND SIDE
Goes without saying, do the exact same on the opposite side of your head!
REMOVE THE HAIRBANDS AND PIN
Take one side, pull it tightly over the top your head – it doesn't matter which side you do first – and gently pull the hairband out to keep it looking neater on the top. You can pin this plait as haphazardly as you like, we're going to use the other plait to conceal it.
CONCEAL AND PIN THE SECOND PLAIT OVER THE TOP
Take the other plait over the top of your head, wrapping it slightly to the side but in the middle over the top of the other plait and pin it underneath the other plait. Don't worry if it's a little messy, we'll neaten it up.
NEATEN THE PINS AND PULL THE HAIR
Make sure all the pins are covered, by pulling the hair and the braids apart slightly to cover the other pins. Keep fiddling about with this for as long as you need to.
FINISH AND GO!
You can secure it with hairspray if your hair is quite heavy and you feel it needs it, but if you've pinned it really tightly it wont fall – I don't usually hairspray and it stays in my hair all day!
There you have it – super easy crown/halo braid! Let me know what other hair tutorials you'd like me to do next in the comments…