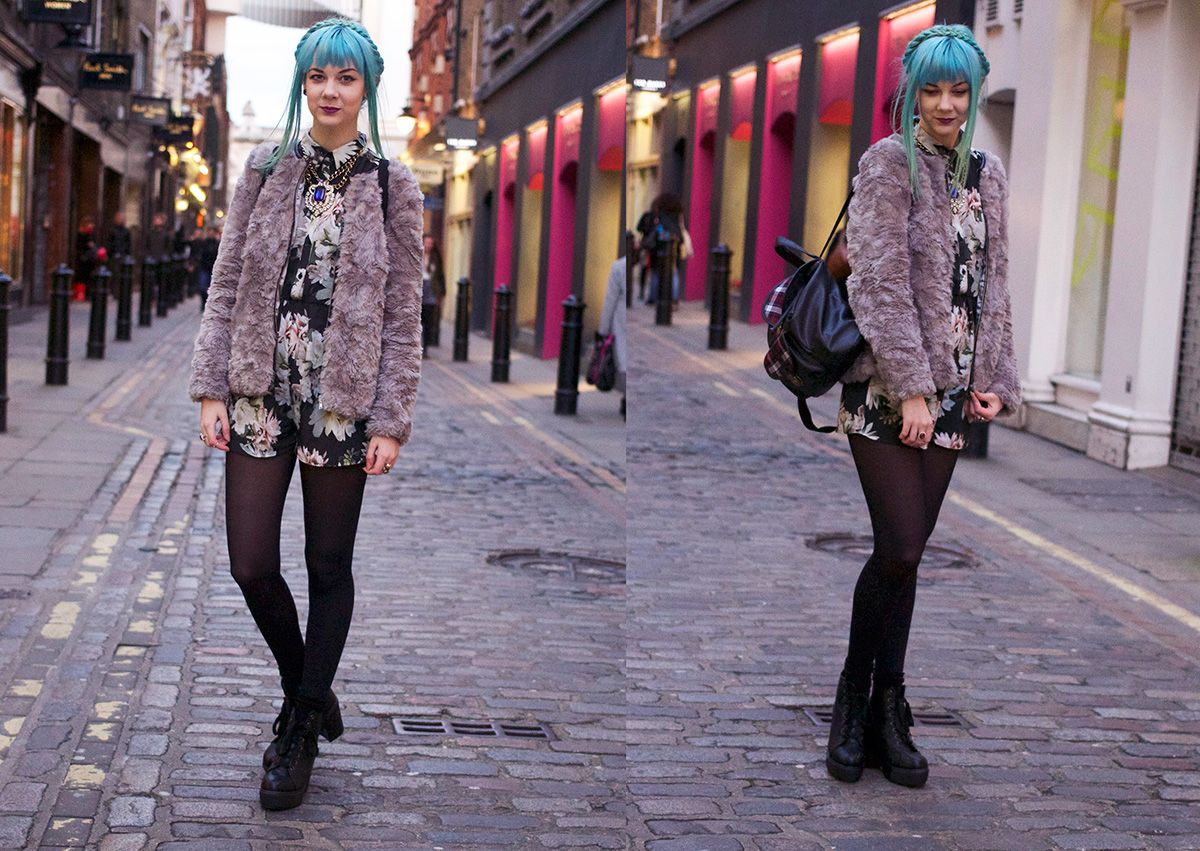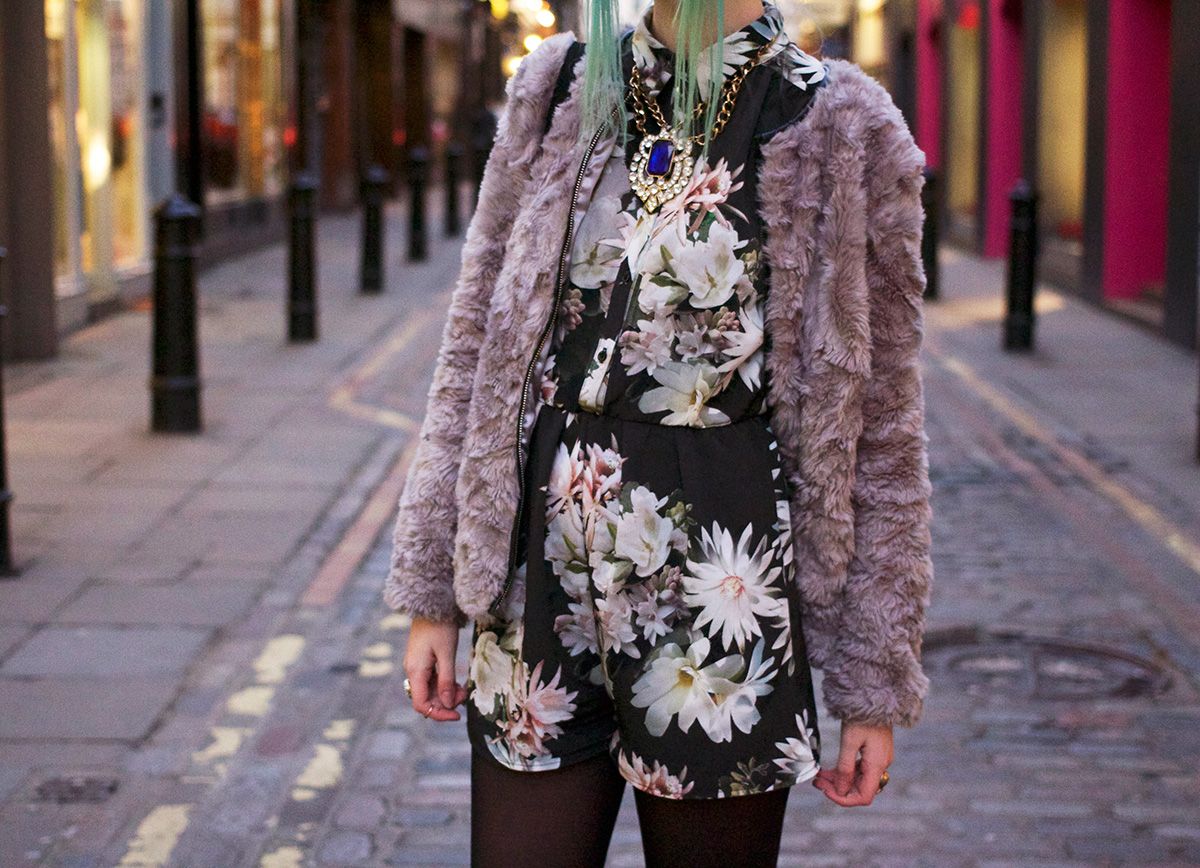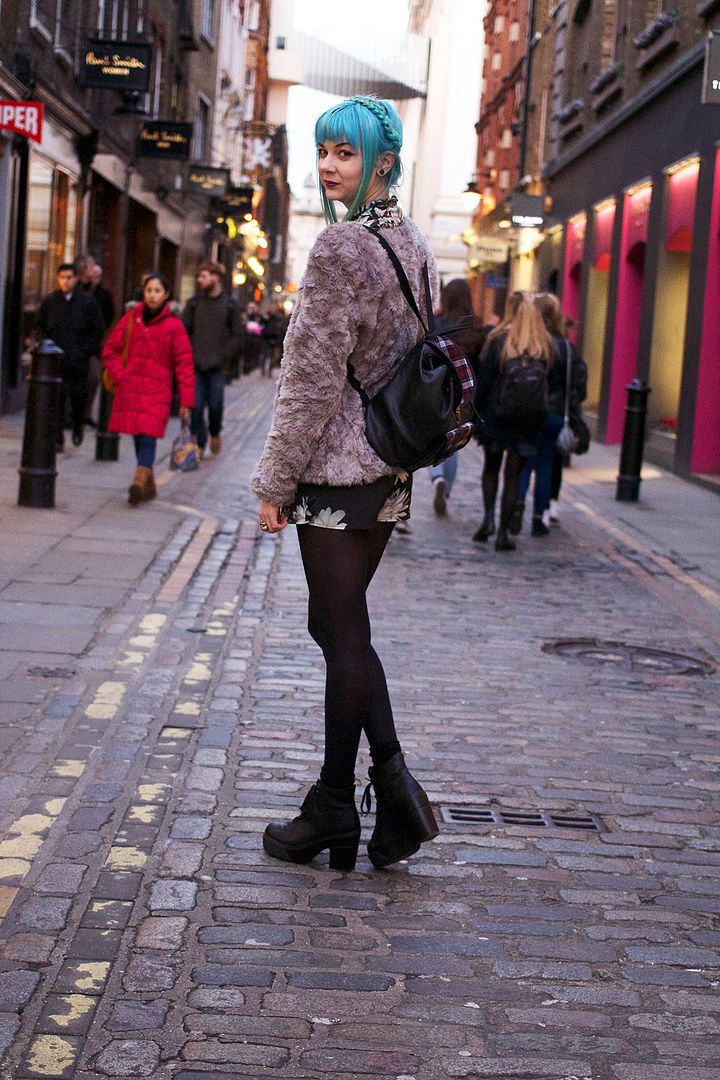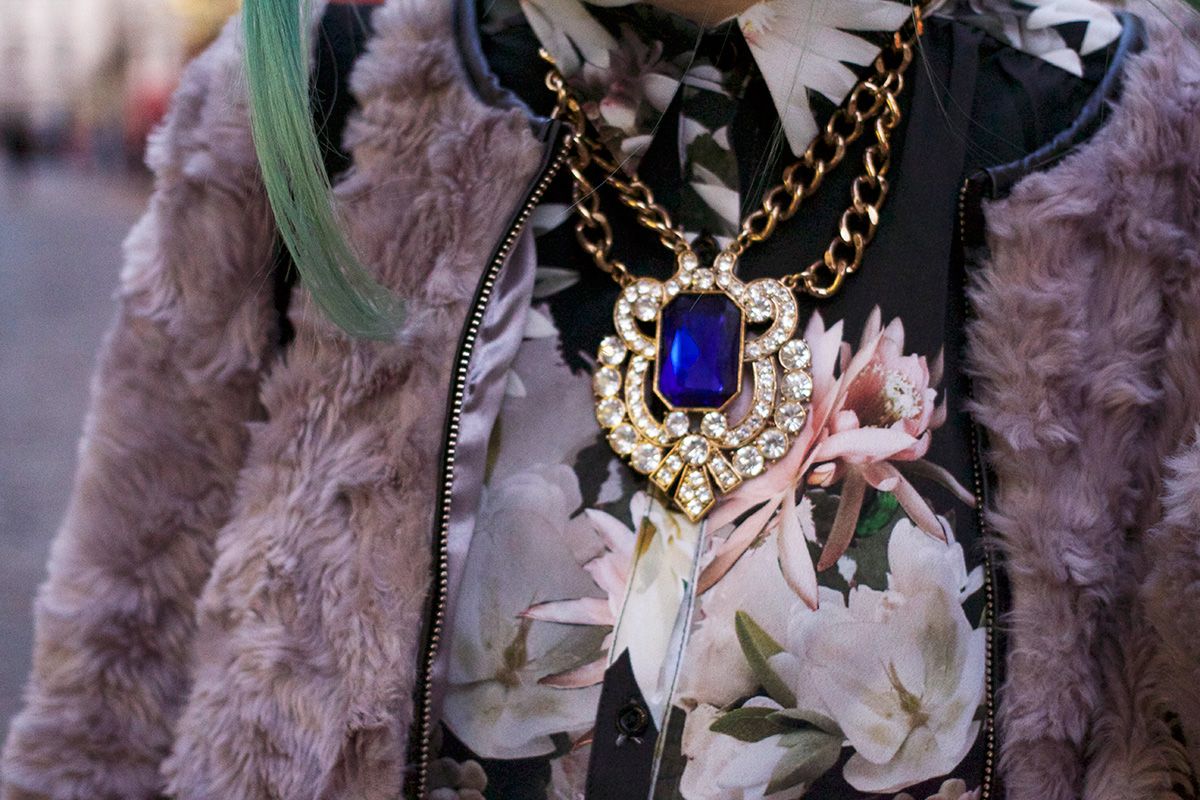 PHOTOS: LILY MELROSE
WORDS: ZOE LONDON


PLAYSUIT: OH MY LOVE
COAT: H&M
BACKPACK: NEW LOOK
SHOES: MISSGUIDED.CO.UK*
NECKLACE: PRIMARK
LIPSTICK: MAC VIOLETTA
Lily and I were mooching around London yesterday for a few different things and as the sun started to fade and made this pretty purpley haze, I decided it would be a great time to show off my new Oh My Love playsuit that I bought from them last week. I went over to Kings Road in the day, so my usual attire somehow didn't feel quite right and I went for more of a sophisticated Zoe. I do have such a varied wardrobe depending on how I feel. I don't want to pigeonhole myself in to one style of fashion because I love so many that I keep my wardrobe so free and fun! Today's outfit is kinda more Chelsea girl but with a thrown over backpack rather than a Chanel or a Mulberry. Perfect.
I'm so digging the crown braid at the minute.. i'm still learning how to do it properly but I shot a really fun tutorial with The Debrief last week over in their office with some really easy looks and the crown braid was one, so i'm really looking forward to seeing how it comes out.
This backpack is my best friend now really, it's just the right size to fit in everything I need and looks a bit more sophisticated than my usual bag of choice (a tote bag, don't judge.) I'm not really a bag girl! I've always been a shoes girl and bags just don't quite excite me as much as shoes, so this backpack is so perfect for me as it's kinda geeky and useful but also not too ugly at the same time, ha!
Floral is so not normally a pattern I would pick, but I just couldn't resist this playsuit and i'm so glad I grabbed it! Are you a flower girl?