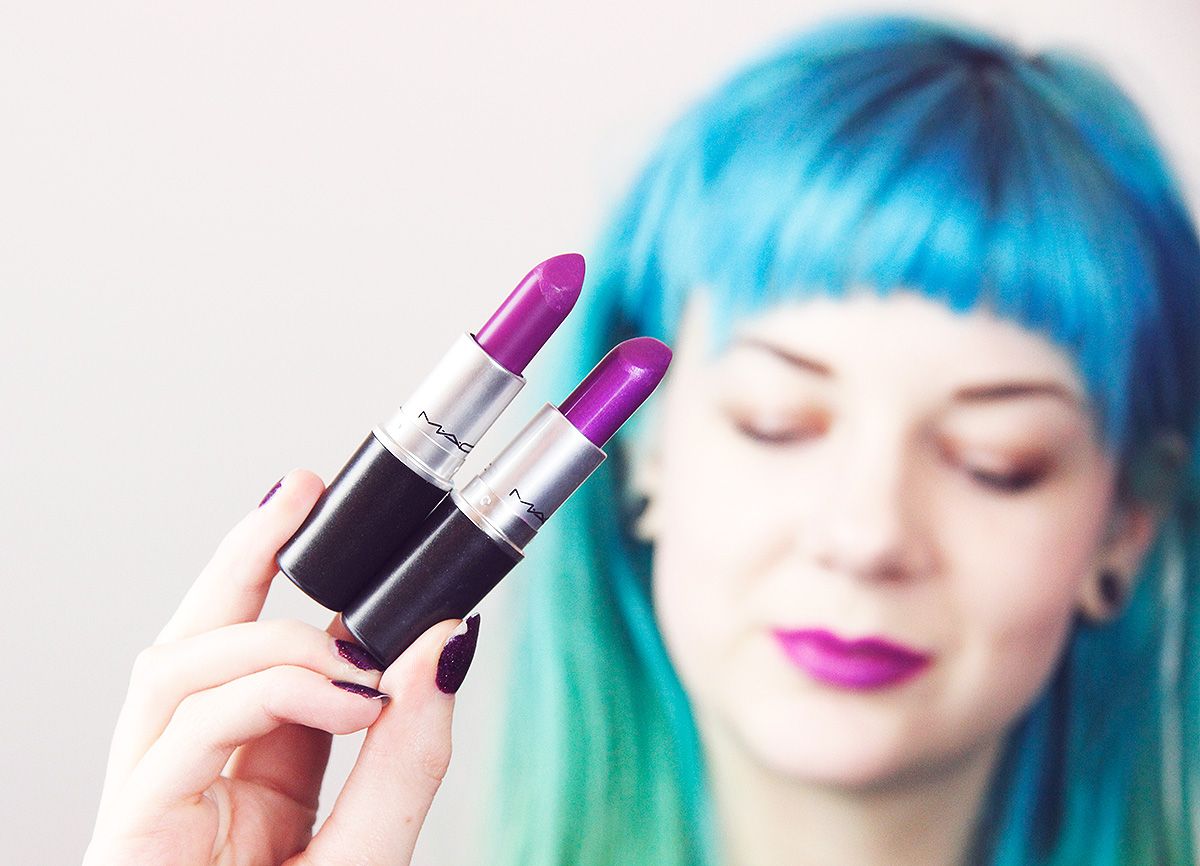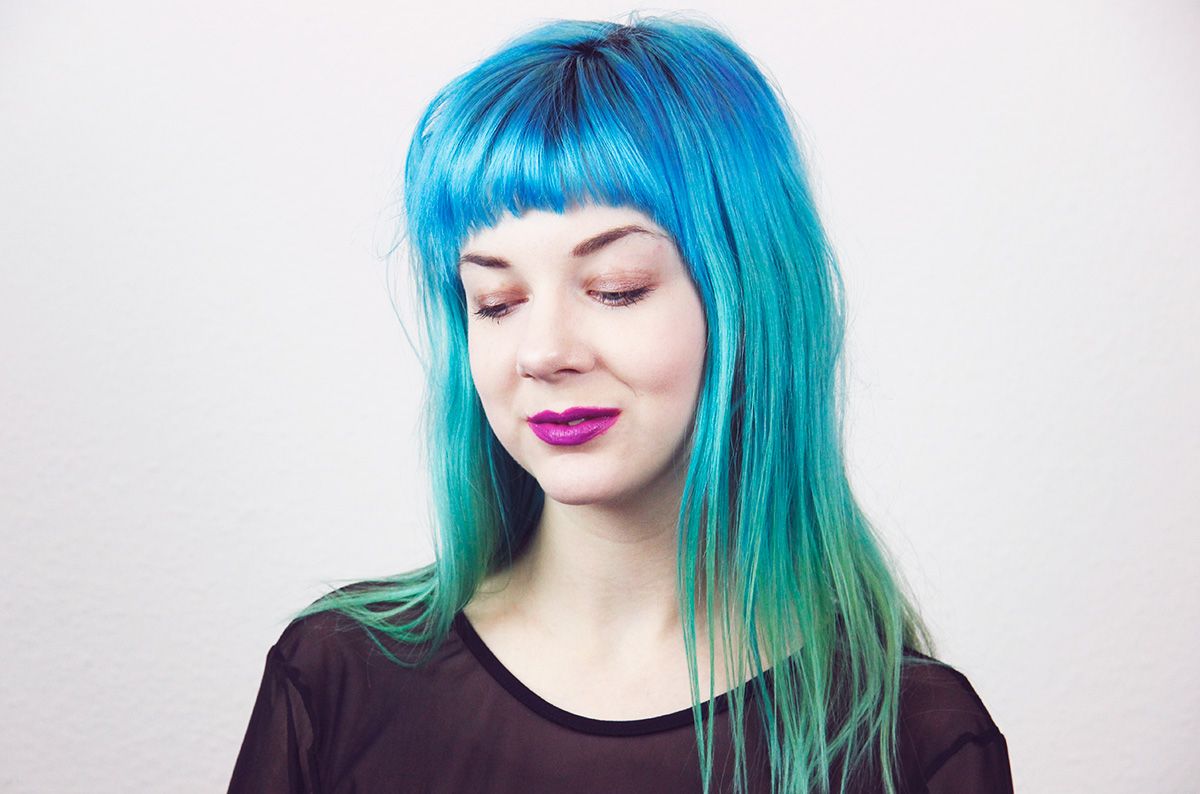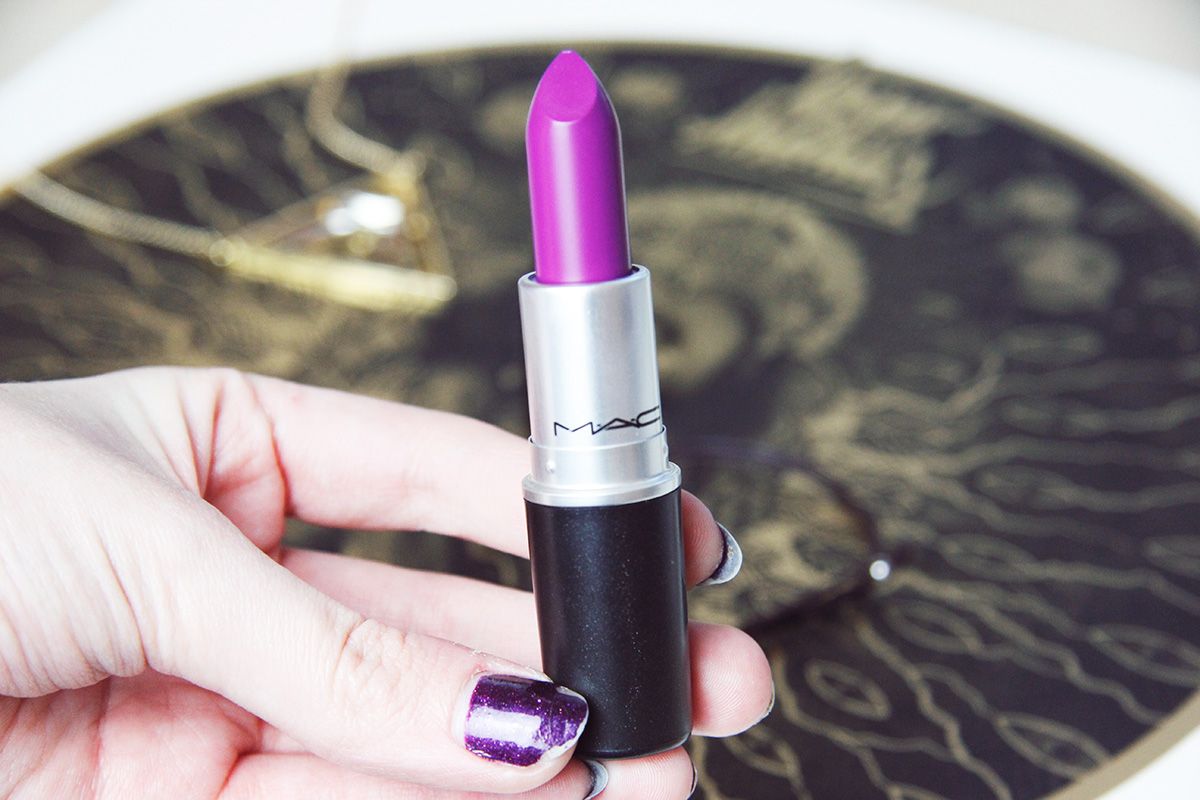 PHOTOS: GEORGE ROCKETT
PHOTO EDIT: ZOE LONDON
WORDS: ZOE LONDON
MAC'S HEROINE LIPSTICK MIGHT LOOK SIMILAR TO MAC'S VIOLETTA, BUT NOT ONLY ARE THE FINISHES DIFFERENT, THE SHADES ARE TOO
In that last photo there, Violetta is to the left and the swatch to the bottom, whereas Heroine is to the right and the swatch sat on the top. All the photos show Heroine on my lips and in the top photo Heroine is to the top. I've explained that, because these two lipsticks at first glance could easily be mistaken for the other. Heroine is a MAC cult classic, adored and coveted by bloggers for years, after being Limited Edition in several MAC collections. It's just become permanent in store now, and thus the perfect opportunity for me to grab it!
As we know, I have owned and loved Violetta for a while and well, I didn't really even think much when it came to purchasing Heroine last week from the Kings Road store, I knew I wanted it and that was that. They are both fuchsia purple shades, proper violets. Violetta is an amplified lipstick, that I wrote more about in-depth when I picked it up last year here.
Heroine is a matte and definitely different in colour. When I previously thought Violetta was darker, it turns out when swatched Heroine is a touch darker! On paper, it makes Violetta look almost Barbie pink – but only in comparison (it's not.) Violetta has all blue tones running through it whereas Heroine feels more pink violet to me rather than blue violet.
Def don't need to ramble on about how great MAC Matte lipsticks/£15 lipsticks are in general, if you haven't tried them they're more than worth a try and this is a gorgeous shade and a welcome addition to my collection!
You a Violetta gal or a Heroine grrrl?