+–+–+
PHOTO & WORDS: ZOE LONDON
FOR AS LONG AS TIME HAS EXISTED, FASHION TRENDS HAVE BEEN BORN OUT OF THE REAL WORLD. THE STREET. BUT ARE TIMES CHANGING?
+–+–+
From the twenties flapper girl embodied by YSL and it's androgynous cuts to the seventies punk that Vivienne Westwood crafted oh-so-perfectly, most historic fashion trends have arose out from kids in the real world. Whether it's the back street theatres of New York City, the inner city dwellings of Downtown LA, the Cape Town ghettos or the streets of Camden, fashion comes from real people. From cults, from musical or political movements, from gangs and from people unafraid to break boundaries. However in the last few years – maybe even as recent to say the last five years or so – a new breed of fashion trend ground was born – The Internet. No longer do trends *have* to come from an artistic interpretation of a street gang, oh no, they can come from one girl's bedroom blog, or from tumblr.
So it's with this train of thought that I ask, does the street still influence fashion?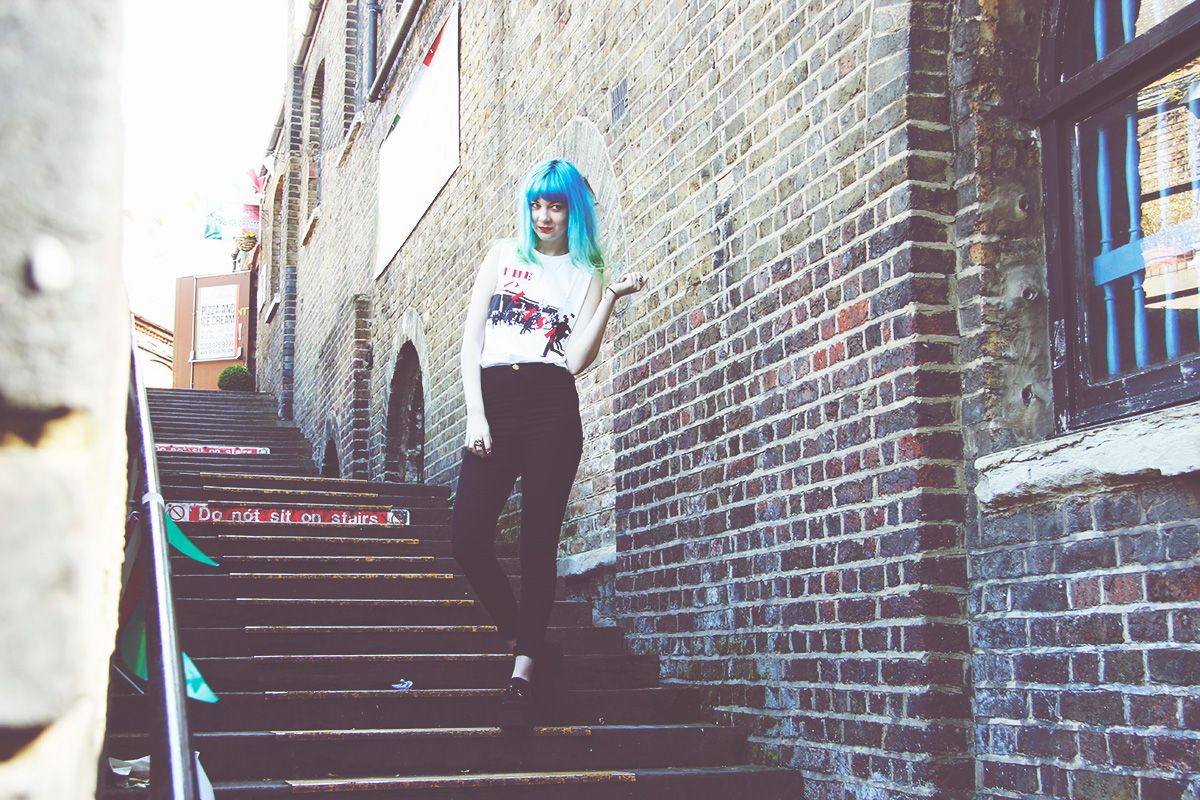 With so many styles and so many subcultures thrown at designers, artists and well, tastemakers, bloggers these days via the internet, not only on a daily basis but from all over the world, every hour, is there still a clear path for trends to be born? Where are our most recent trends coming from? Well i've been taking note of every Fashion Week catwalk i've seen in the last six months, and been asking the designers directly. Most of their catwalk ideas come from art, from painting, from historic sources of inspiration, rather than current. They nodded back to the 50s, the 70s, and
Eudon Choi even went as far as to take his inspiration
from not only the paintings of 20th century artist Georgia O'Keeffe, but the very nature of the clothes she wore herself.
But what about the high street? Well, this poses a very different question. From the blogger led River Island collection to the tumblr inspired 90s trend that dominates the Internet spilling over into Topshop, ASOS and Primark just to name a few, it seems we lead a very mixed inspired fashion world at the moment.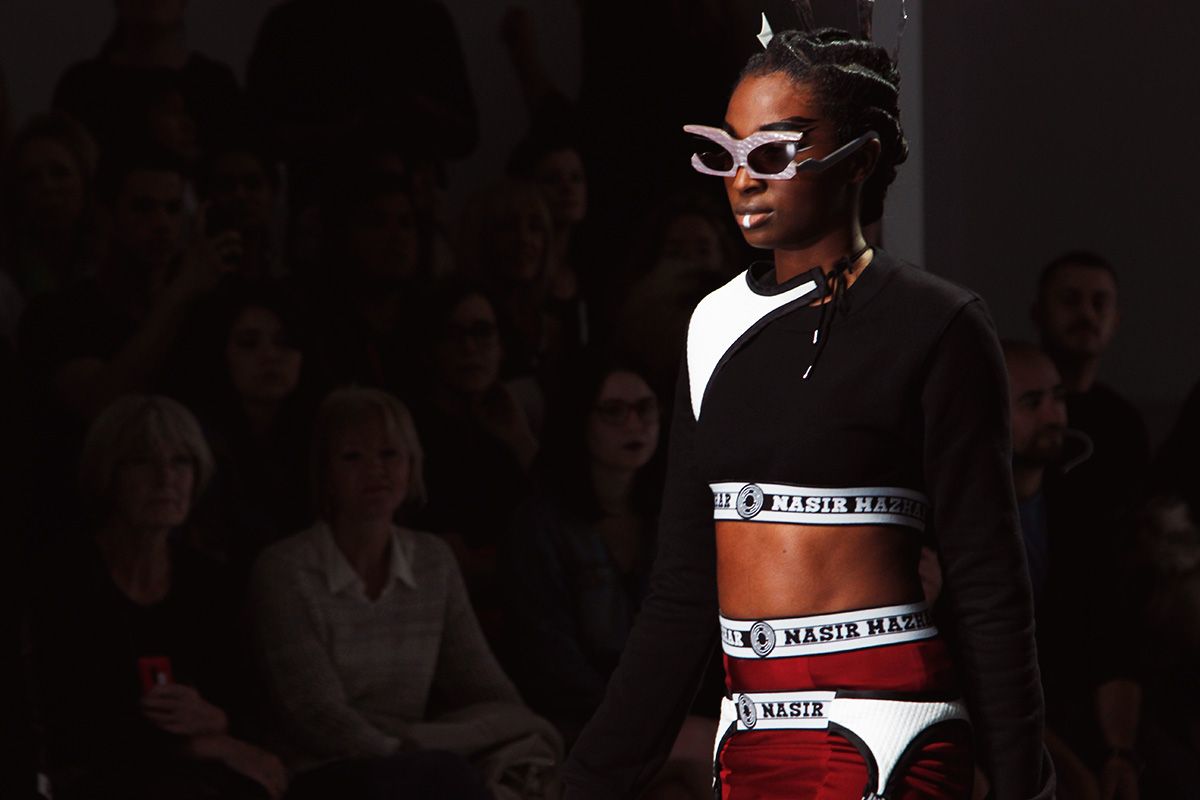 I also can't help but feel that the street isn't quite as bold as it used to be. Back when there were no other options to express yourself other than the clothes you wore, kids were far more creative. I watched a documentary about The Clash the other night, where they showed in grainy barely colour footage how these lads wanting to stand out in their band, took took crap old navy/army jackets and painted them with paint, in slogans, in patterns. They even went as far to dowse them in petrol oil, to make them as Joe Strummer said "look as dirty as possible." I live in Camden Town. I want to see this kind of stuff on the street, like it used to be. And is it there? Barely. The old skins and punks still spike their hair right up and at-home DIY their own denim cut off jackets, but they're just a photo opportunity these days. They don't influence the new style at all.
With the Scandinavian born super minimalist style ruling our clothes racks, on the whole we dress more conservative now. I only see those who stand out at fashion week, or spilling out of the doors of the local art college. We may be getting braver and more DIY with our hair, but I just don't see the same level of street born trend as I feel we as a nation used to. I see well dressed people, everywhere. But well dressed people in a well practised style.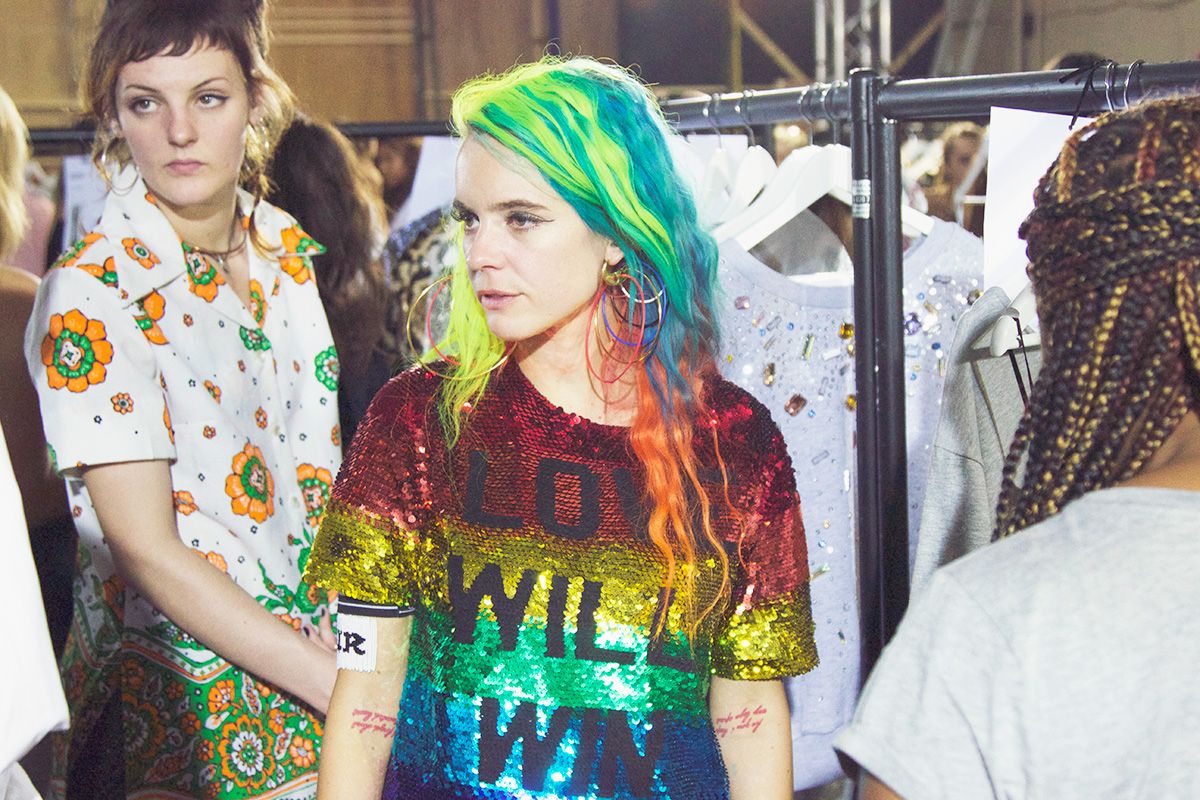 Music used to come hand in hand with new fashion styles. As new genres began to pop up out of the woodwork so did a bunch of kids ready to embody it, to co-incide with their favourite bands, djs or artists. Music and fashion have always collided in the most beautiful way. But since i've been on this planet I haven't much been able to tell a new genre from an old. Seeing as most musical genres are now a mashup or re-hash of an old genre in a new way, fashion too, has got a little lost.
But then how do you really define 'the street' in a world made of the internet? One individual may be hibernating away in her bedroom, furiously cutting up old clothes and making amazing pieces and posting them to tumblr. In her own voice, in her own style. Being totally unique and individual will always inspire, always. But do they get lost in cyberspace? Will they be heard amongst the wealth of fashion bloggers and instagrammers with bigger prescience than them out there? Maybe that inspiration for new trends is right under our nose, we just have to dig a little deeper in a new cyber-savvy way to find it. Or maybe, just maybe, we need to head back outside and bring the trend back to the street. If we step outside our perhaps contrived Internet like-for-like world and begin pushing boundaries of clothing again, maybe the next new trend is right around the corner.
What do you think? Tell me in the comments.
+–+–+