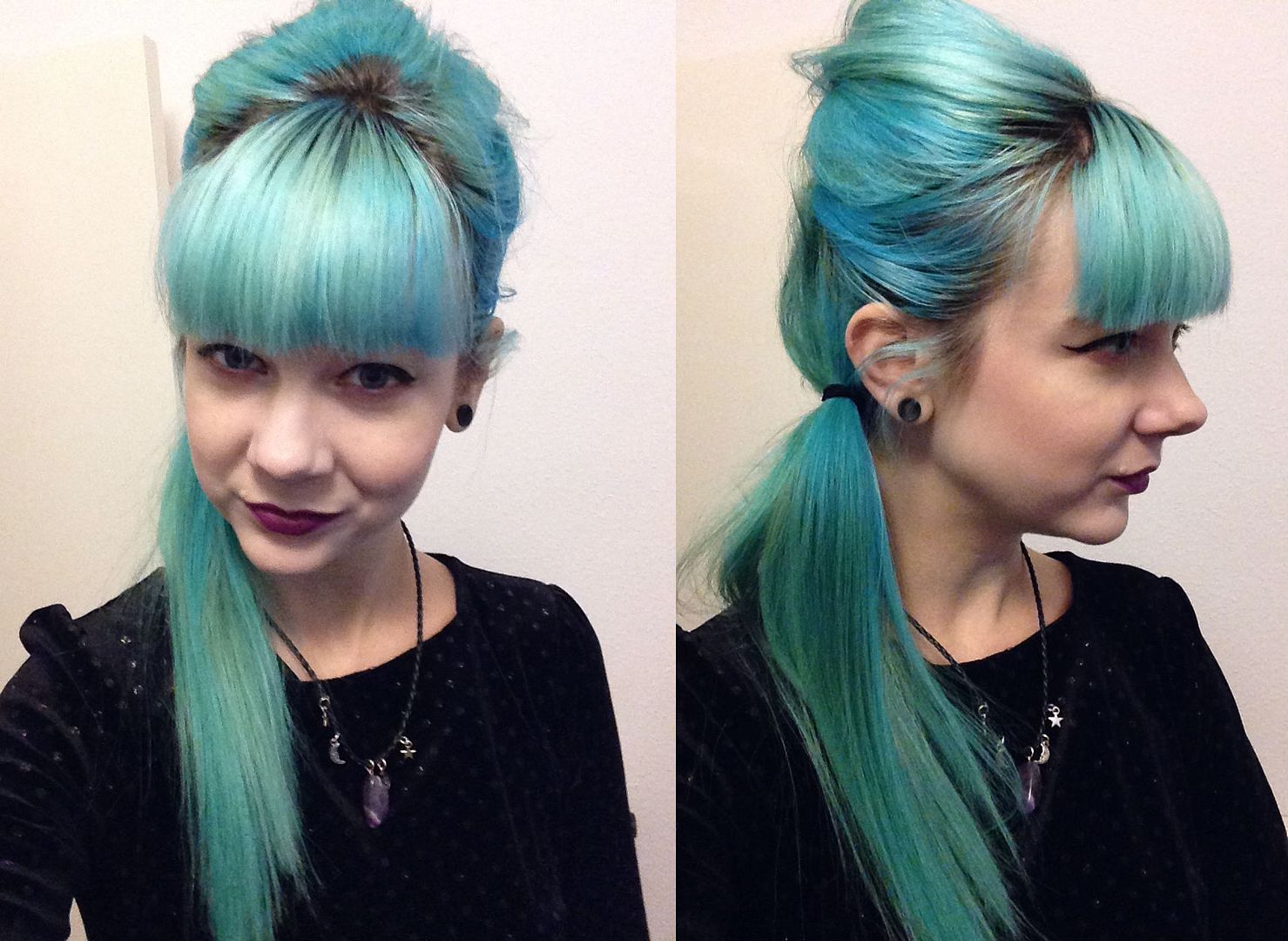 // X FACTOR TRESEMME CHALLENGE //
// THE WINNER – SAM BAILEY! //
Awww I am well stoked that Sam Bailey won The X Factor! Much joy all round. I know i'm a week late with my X Factor challenge post but seeing as last week I was challenged to recreate Sam Bailey's soft 60s beehive look and this weekend she was crowned your winner I thought no better time than the present to get styling! This look is also really good for the festive season as it requires little to no effort, looks kinda undone but also really pretty too!
So TRESemme are the digital hair partners for the X Factor this year and they have challenged me to recreate some of the looks from the live finals. Lily is also taking part every other week from me to recreate the look and bring the live final style to your home so check that out on
her blog
!
For the penultimate show last week Sam Bailey was styled by Jamie Stevens for TRESemme in the hair department of course and i'm going to talk you through how easy it is to do her look! For this look, i'd actually recommend washing your hair the day before – so wash through with the TRESemme Pro Shine Shampoo and Conditioner 24 hours prior. I reckon anyway. This certainly helped with my hair!
Backcomb the crown of the hair a little bit, then tie the hair into a ponytail at the back. Use the Lasting Hold Fixing Spray to keep the beehive-y bit in place. Now i don't really think I suit complete updos, so to get the full Sam Bailey look, finish by tying the rest of the hair into a lower ponytail at the nape of the neck, then blend the two ponytail pieces together to make a messy bun – securing with bobby pins and the Lasting Hold Fixing Spray.
However for my look I pinned the beehive bit at the back down with the small ponytail into a slick pinned look, and then tied the rest of my hair in a side pony – just because I think this suits me a bit better! Sam Bailey inspired but once again reworked to suit my own hair and style – which I think is the most important thing about hair and style – making it suit you!
So there we go that is the end of X Factor, stay tuned for Lily's final look from the final this weekend and of course the gorgeous hair that no doubt helped Sam Bailey swoop to victory! Until next year… peace out! Thanks for having me TRESemme X Factor Challenge!
TRESemme Pro Shine range is exclusively in Tesco stores!
Pro Shine Shampoo and Conditioner*: £4.99 each
Pro Shine Heat Style Primer*: £5.50
Pro Shine Illumination Shine Oil Spritz*: £5.50
Pro Shine Lasting Hold Fixing Spray*: £5.50


Z O E . L D N
xo
T W E E T | B L O G L O V I N


Disclaimer: This is part of a sponsored campaign with TRESemme.