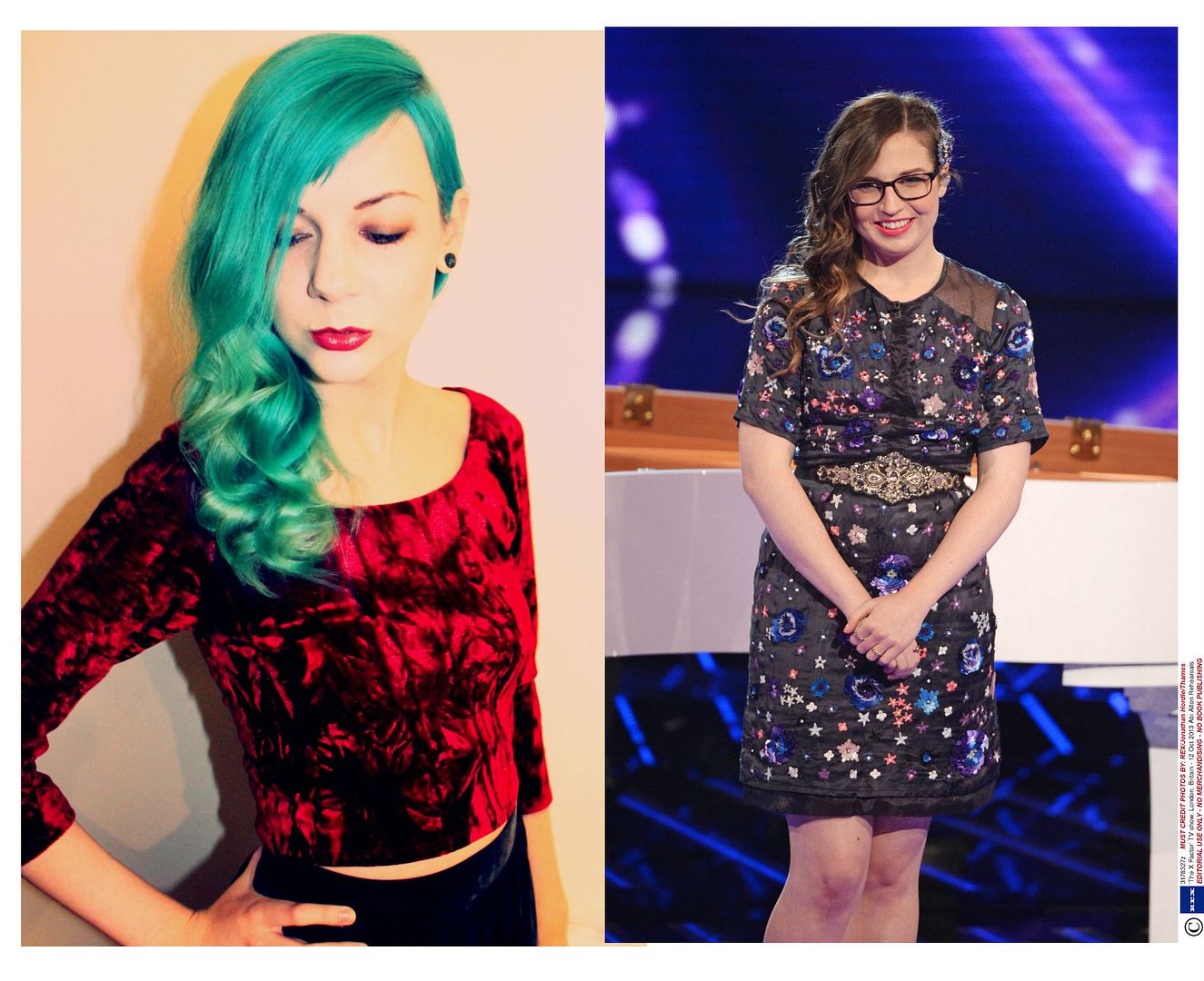 Incase you weren't sure, X Factor is back on telly. Not only does that mean a number of things – 1. it's getting colder, 2. it's the road to Christmas, 3. you'll stop going out in favour of watching tv and 4. we get to watch the Great British Public be transformed into superstars for one night only, by the amazing team at TRESemme. Cool huh?
TRESemme are the digital hair partners for the X Factor this year and they have challenged me to recreate some of the looks from the live finals. There's another blogger (not sure who yet!) taking part every other week from me to recreate the look and bring the live final style to your home! Keep an eye out for that.
So for my challenge this week I picked super cute and quirky Abi, who was styled at the hands of the amazing Jamie Stevens for TRESemme. Her hair was a swept side affair, and it was really easy to do at home. I first washed and prepped my hair with the new Pro Shine range, the Shampoo and Conditioner. Then when my hair was wet, I spritzed at the roots with the Pro Shine Heat Style Primer. This is totally essential for this look because you're going to use a lot of heat. I then curled my hair with a curling tong, and ensured that I curled every single curl facing the same way.
Then I sprayed my brush gently with the Lasting Hold Fixing Spray, and ran it through the ends of the hair to make more of a soft wave. I finished with a little bit of the Illuminating Shine Oil Spritz. That was basically it! Secure with a pin round the back or steal Abi's style with a customized jewel hair piece on one side! Ka-pow! X Factor style.
If you try out Abi's style like me, please tweet me using #tresemmetransformation, and make sure you stay tuned for more tips from Jamie Stevens backstage every week, i'll see you in a fortnight for another hair step by step with TRESemme! What do you think of this look? Do you love Abi's side sweep? It's so easy to do at home, please tweet me pics if you give it a go!
TRESemme Pro Shine range launches in store TODAY!
Pro Shine Shampoo and Conditioner*: £4.99 each
Pro Shine Heat Style Primer*: £5.50
Pro Shine Illumination Shine Oil Spritz*: £5.50
Pro Shine Lasting Hold Fixing Spray*: £5.50
Z O E . L D N
xo
Disclaimer: Products marked with (*) were sent to me as PR samples. This is part of a sponsored post campaign running throughout the duration of the X Factor Live Shows.