H A I R // GWEN STEFANI DOUBLE BUNS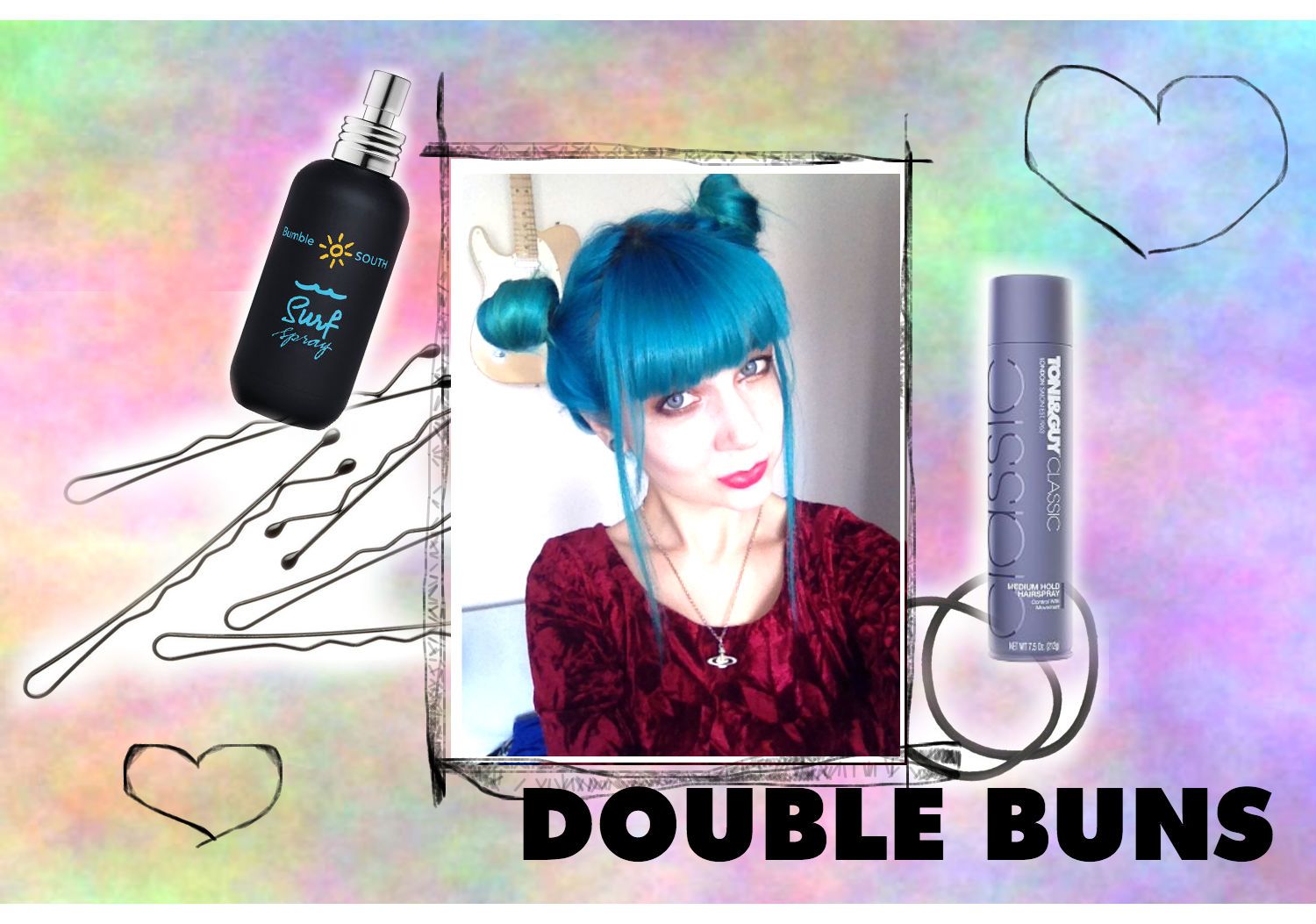 Just a quick little mood board because i've just had my first attempt at Gwen Stefani style double buns in my hair. It was much simpler than I thought so i'll just whiz though a super quick step by step!
// Use day or two day old hair (I usually wash my fringe separately)
// Backcomb the hair at the root and spritz hair all over with Bumble's surf spray
// Part hair down the centre
// Pull each part of hair right up to the top of the head and place your index finger behind the hair
// Twist the hair around your index finger pulling more tightly at the bottom
// Tie with a little hair band, and pin where needed with bobby pins
// Secure with hairspray, I use Toni & Guy Hair Meet Wardrobe
Bit of a different kind of blog post, might do this kind of thing sometimes for just trends and things that don't really need too much product feature/pictures. I've never used stock images before, but I quite like that really easy to digest visual mood board when trying out something like a hair or fashion trend. Give me feedback and let me know what you think and if I can improve! What do you think of the double bun trend? Miley Cyrus giving it a bit of a revival lately but it's not seen much light since the 90s! Will you be trying this?
Z O E . L D N
xo