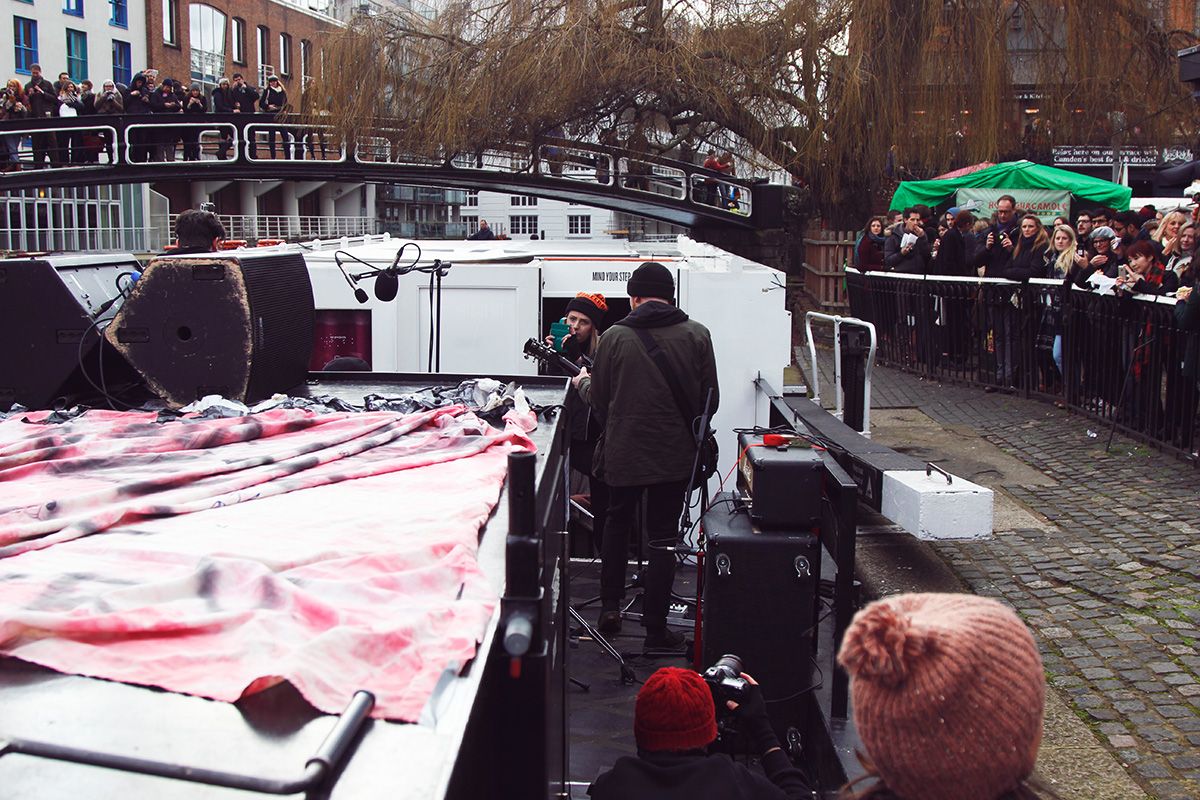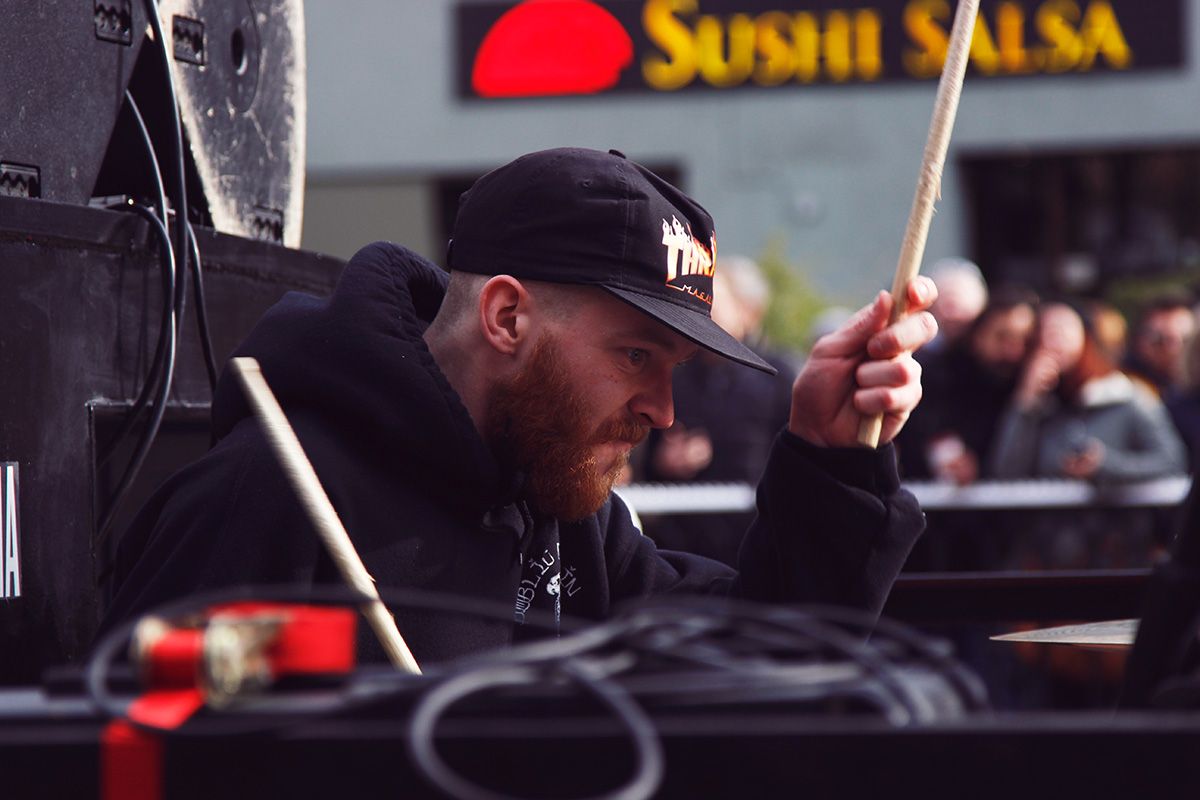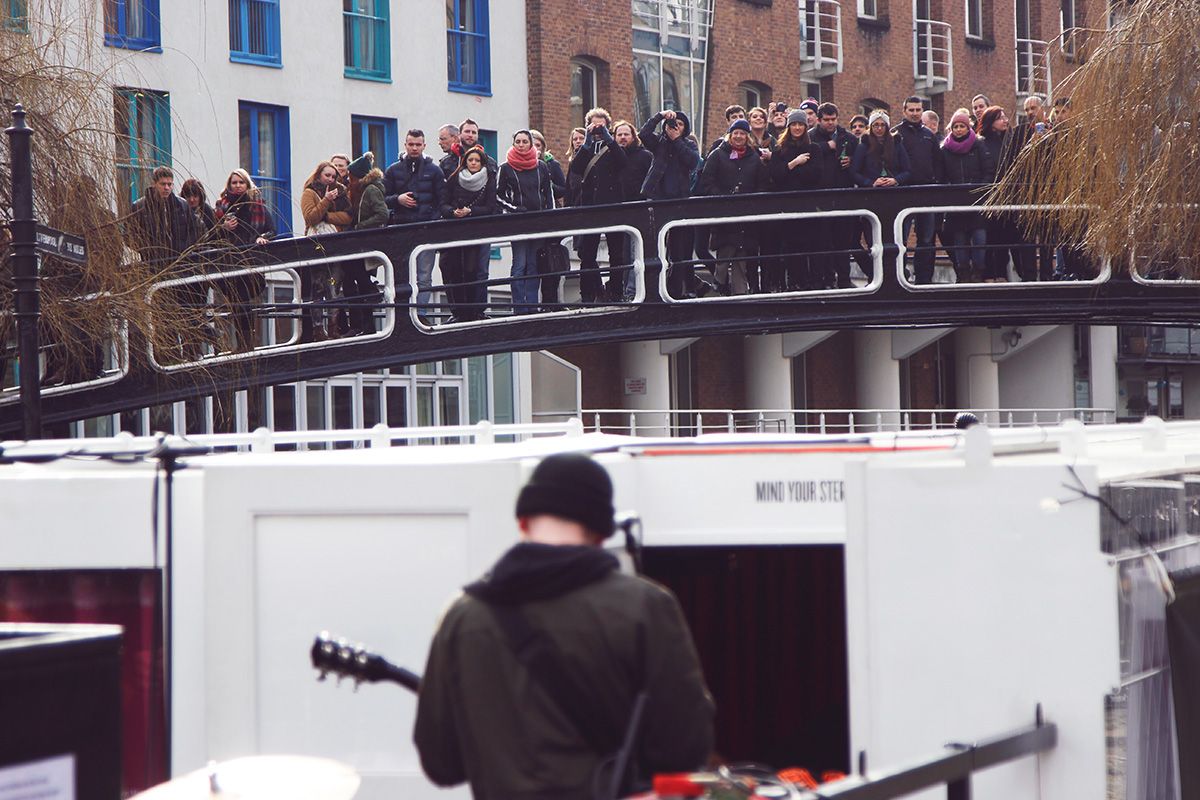 +–+–+
PHOTOS & WORDS: ZOE LONDON
DR MARTENS INVITED ME OUT FOR A MID SATURDAY AFTERNOON DOSE OF GNARWOLVES. OH, AND THE REST OF CAMDEN WAS INVITED, TOO…
+–+–+
I swear Dr Martens have just got their foot on the pulse when it comes to how to integrate their heritage with modern punk and become a vibrant and important part of the scene. Fresh from finishing their #standforsomething tour, that of which I saw Don Broco play at –
read my feature here
– they invited Brighton skate punks Gnarwolves to the home of Dr Martens; Camden. On a barge cruising through the Camden Lock, Gnarwolves busted out four tracks before whizzing back off down the lock for a little cruise. Little did I know that right at the end I would be bundled on board for a little afternoon jaunt up the river with Gnarwolves!
Once on the boat I had a few mins to chat to the boys – Charlie, Thom and Max – privately about what had just happened. Buzzing on the scene of playing open air, they told me they'd pretty much never done anything similar. They thought it might be a bit like that scene in The Simpsons Movie where Green Day play in the sea before their stage breaks and falls apart… so luckily it was a storming success and went swimmingly – no need for the latter involved!
Used to playing tiny house parties, the small stage on the barge didn't pose a problem for them. They loved how unusual it was, midday on a Saturday, and how many bemused tourists were getting a full Camden experience! They didn't really think anyone would come, and they couldn't have been more wrong. A tweet or two from the Gnarwolves account that same morning meant the power of social media was very much in full flow, as the lock areas were so full you couldn't even see for people. Singing along to every word, shouting and cheering and even crowd-surfing (yup!) they were every bit as rowdy as you'd expect at an evening show.
I loved being a part of Dr Martens #standforsomething and well enjoyed a little Saturday afternoon boat ride – albeit with a bit more punk than normal! Gnarwolves told me they were off to Japan next month, so if playing on a barge is weird, things are about to get even weirder…
What do you think of Gnarwolves? Do you like the Dr. Martens Stand for Something campaign?