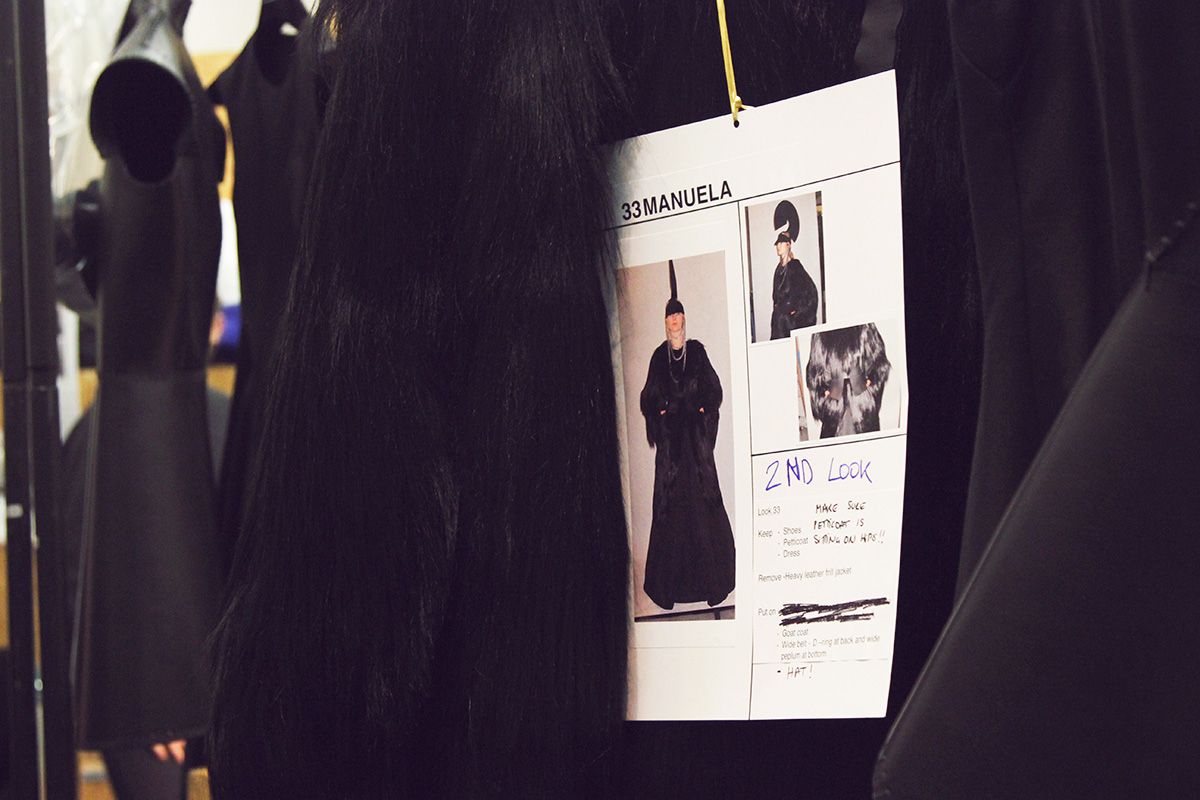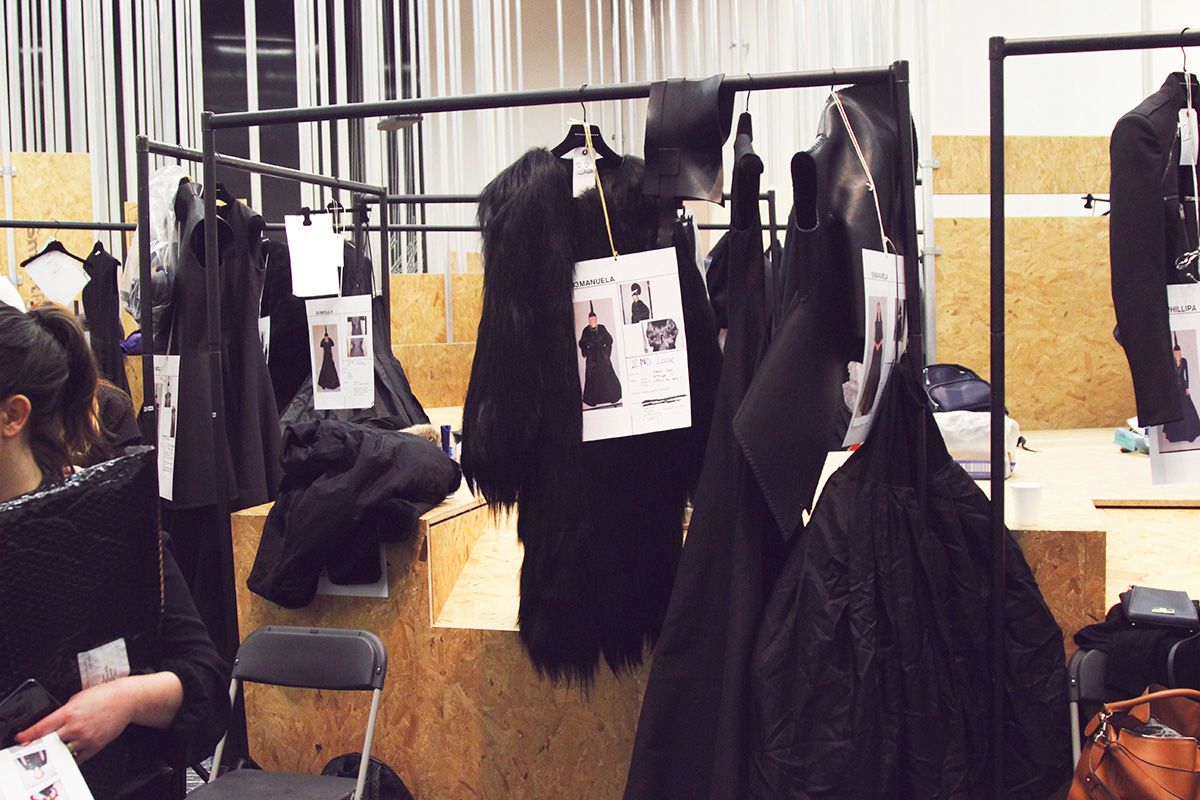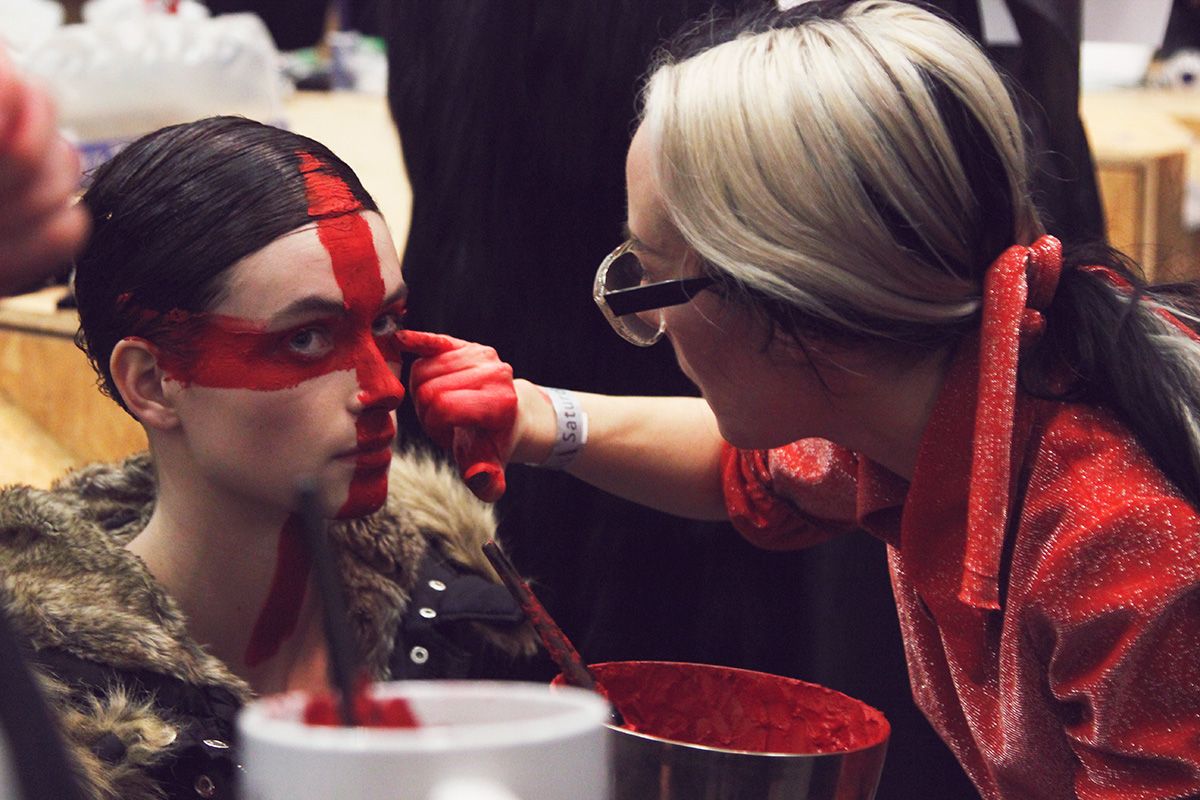 +–+–+
PHOTOS & WORDS: ZOE LONDON
DO NOT REPUBLISH PHOTOS WITHOUT PRIOR CONSENT
**THIS POST IS SPONSORED BY L'OREAL PROFESSIONEL**
GARETH PUGH MADE A TRIUMPHANT RETURN TO LONDON FASHION WEEK THIS SEASON – AND BOY DID IT GO OFF WITH A BANG..
+–+–+
Gareth Pugh has been absent from London Fashion Week for seven years now, so his return back to the familiar territory of his home city of London certainly created a wealth of both buzz, and anticipation on how he'd mark this momentous occasion. Well, it was a very English affair alright!
Described as both 'the Saint and the dragon all in one', the dark medieval meets England football fan mentality, the almost 'army' like nature of the fiercely powerful women left the Victoria & Albert museum's attendees hushed in awe. Seemingly brushing any if all 'trend-led' pieces aside, Pugh of course in his very particular way created pieces cut so delicately out of entirely gothic black, using tools from drinking straw skirts and detailing to chain detail and even puffa coat styling.
No match made in heaven for this show better than the styling of Anthony Turner hair, for L'Oreal Professionel. I was honoured to be invited backstage to watch Anthony and the team at work and it was nothing short of astounding. Preceding the catwalk show was a short film by long time collaborator with Pugh – Ruth Hogben – in which a girl is seen transforming herself in an almost tribe like nature, away from the long blonde haired girl into a sharply home-cut androgynous bob before adorning her own face in the flag of England.
Anthony created three different hair styles for the catwalk and used four different hero L'Oreal products. First up we have the short bob – created with dark choppy wigs, cut individually to suit each girl and left 'unfinished' to keep the look real. To fix this in place the Matt Clay was used, along with some Full Volume Mousse creating both texture and movement through the chopped layers. I never thought i'd find such a rough cut so beautiful, but there was something about it that had me mesmerised.
Some of the models wore hats, so to create that look, a sculpted wig wrap was used which was again given a little movement with the Full Volume Mousse. Last but not least was my favourite hairstyle, the high, perfect ponytail. Using the Mythic Oil to smooth and sleek the hair perfectly, it was then finished with hair wrapped around the top of the ponytail, and then with a patch of leather wrapped around the top. Secured with the Infinium Hairspray, it definitely had a touch of luxe army militant precision about it, adding to the football fan mentality of the English girl gang vibe. It complimented the finishing touches by Alex Box on makeup using her fingers – wherein she draw an English flag on each of their faces.
I love the idea that Pugh worked with of those football fans who devote themselves to something much bigger, becoming a part of something, a movement, a team. The girls were so united but so different at the same time that the black clothing in the dark room left me feeling unnerved and inspired.
Certainly cementing his ten years in fashion, Gareth Pugh did not disappoint. I loved every single hair look by Anthony Turner for L'Oreal Professionel and i've already experimented with trying to get the same high ponytail look myself at home. What do you think about the hair for Gareth Pugh? Did you enjoy this collection?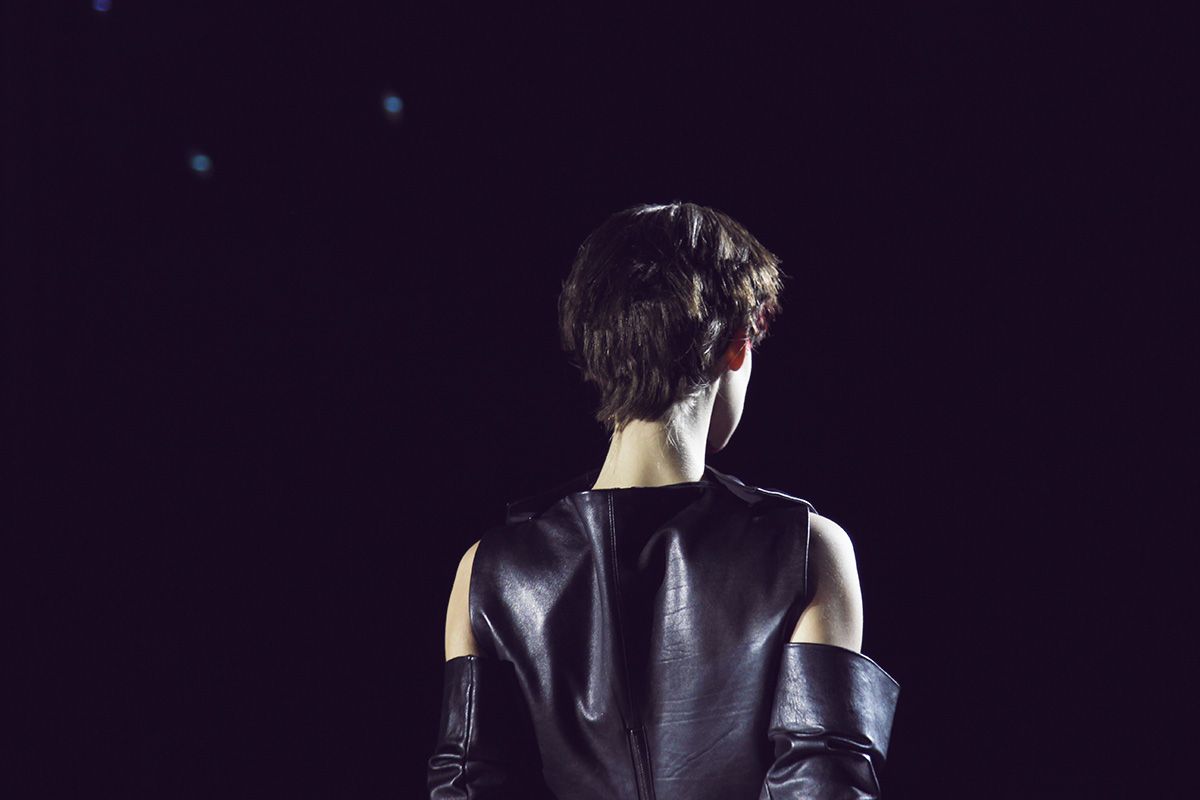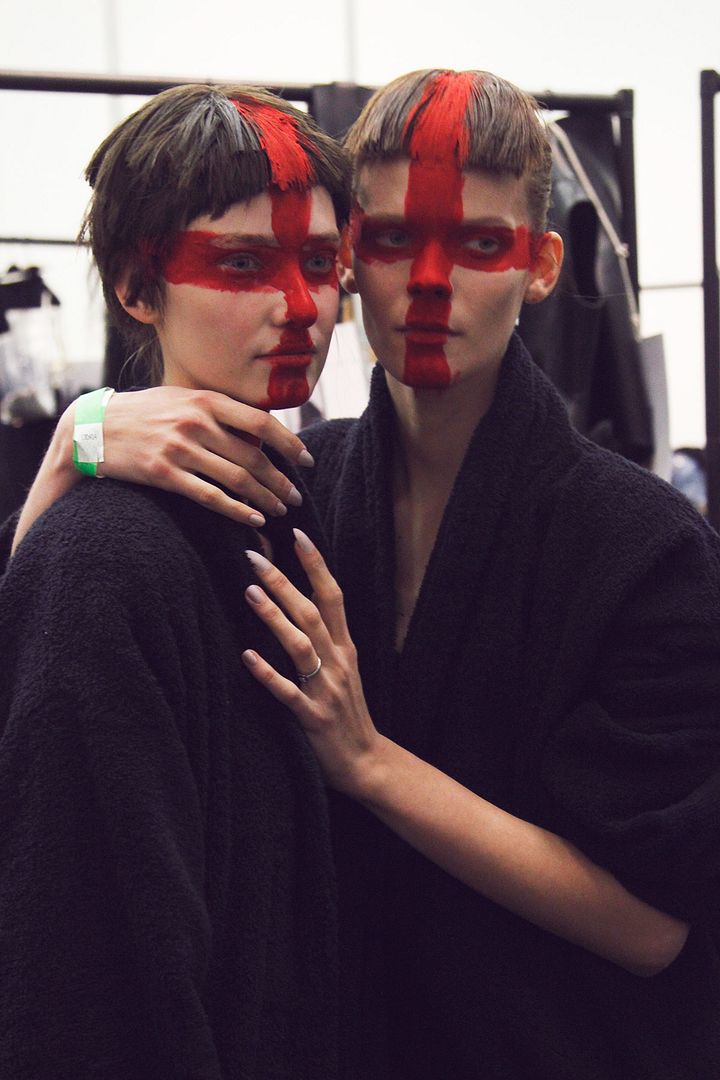 +–+–+