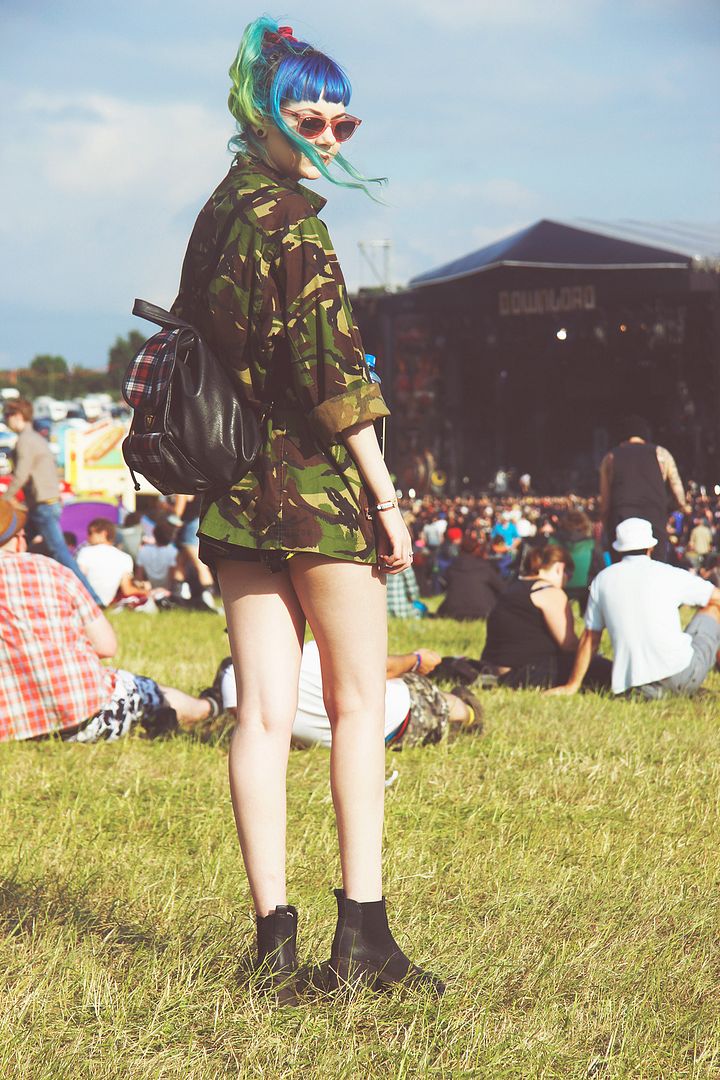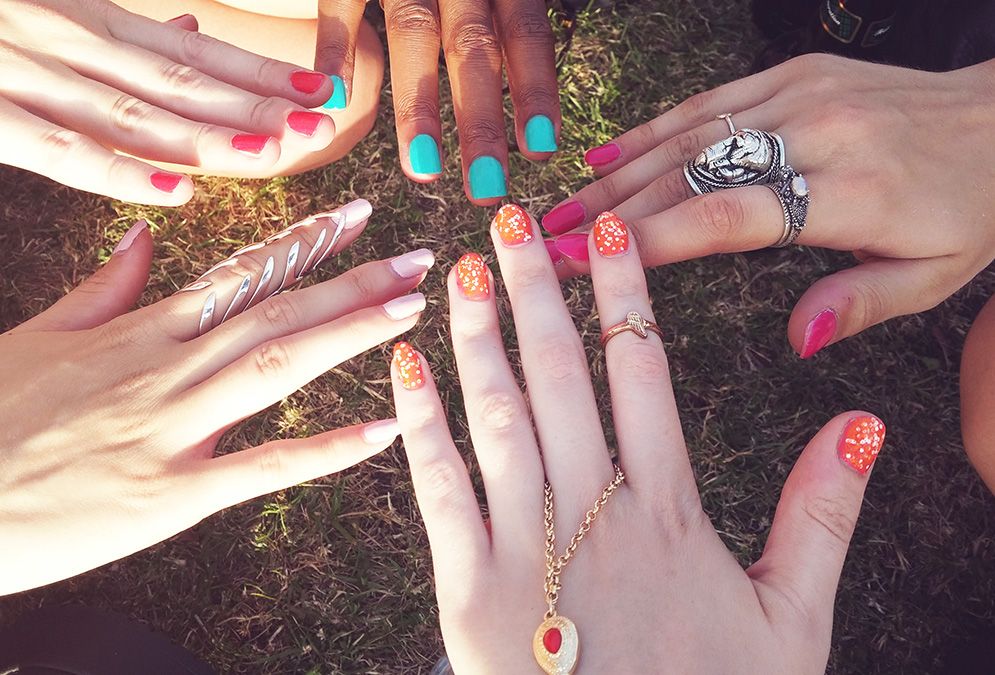 PHOTOS & WORDS: ZOE LONDON
WHO'S HEADING TO READING TODAY OR TOMORROW? ME TOO! HERE'S A ROUNDUP OF SOME OF MY FAVOURITE COLOURFUL LOOKS TO STAND OUT FROM THE REST ON THE FESTIVAL FIELD!
Festivals are the opportunity to ditch all the boring shades of makeup you have to conform to every day in the office or college classroom, and to pack the neons, brights, glitters and bold lips you may otherwise not be able to wear. Why waste time with a boring brown eyeshadow when you could wear pink or yellow, and no one would bat an eyelid! Reading and Leeds kinda for me signifies pretty much the end of the festival season (sob) although Bestival too.. so this is your last chance saloon to go mad with the makeup and have a laugh! Before you know it, it'll be winter and we'll be all over the gold eyes anyway. I've chosen some of my favourite bright looks from the last few months on the blog to hopefully inspire you to pack your makeup bag accordingly for Reading!
Oh, and if you're after some festival packing tips, check out this post here!


BRIGHT, BOLD EYES FOR PARTY TIMES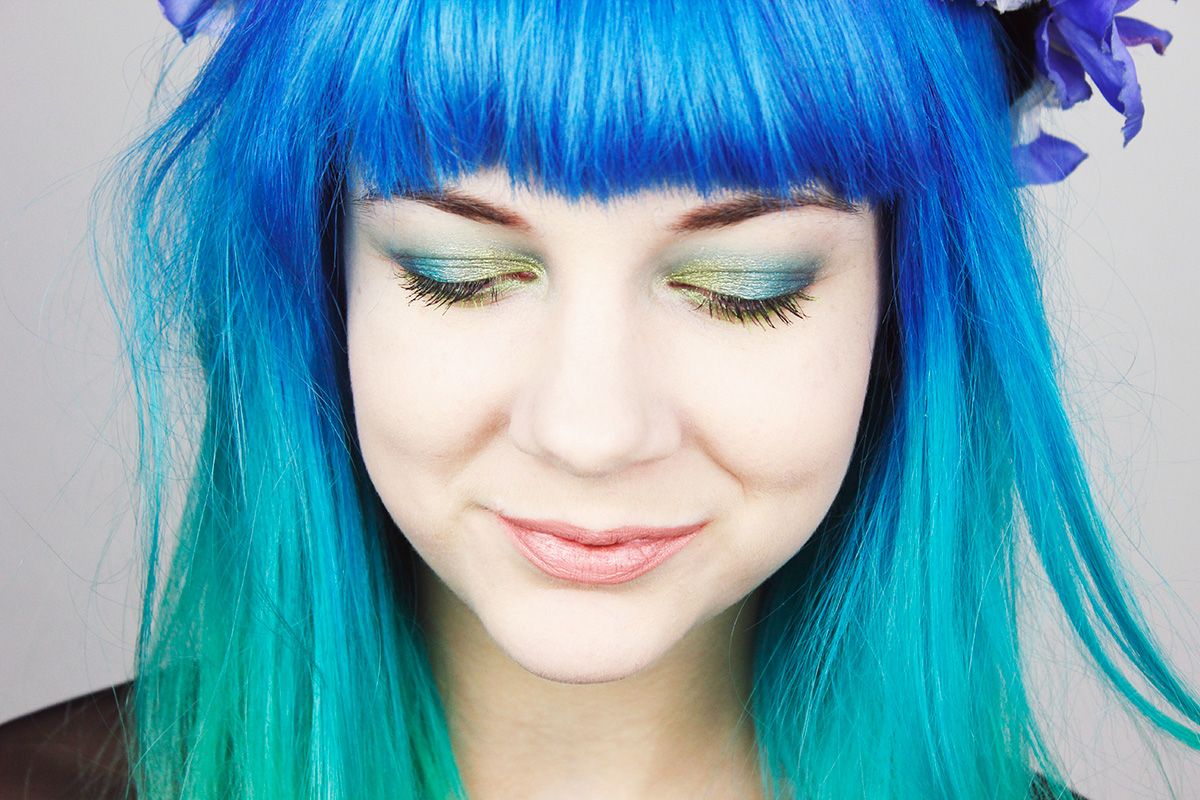 I love having really bright eyed makeup, and it's definitely something i'll be doing at Reading this year. Two of my fave shades to try if you don't normally wear bold brights is a lime green like my top look – how amazing is that mascara? – or a bold coral orange like my middle look. Both are super flattering on almost every skin tone and can be made to work on yours too. Of course there's bright red, bold yellow, statement blue, purple… the options are limitless. Grab those bold shades and get playing about with colour!
POSTS TO READ:
OR MAYBE YOU'RE A BOLD LIP KIND OF GIRL?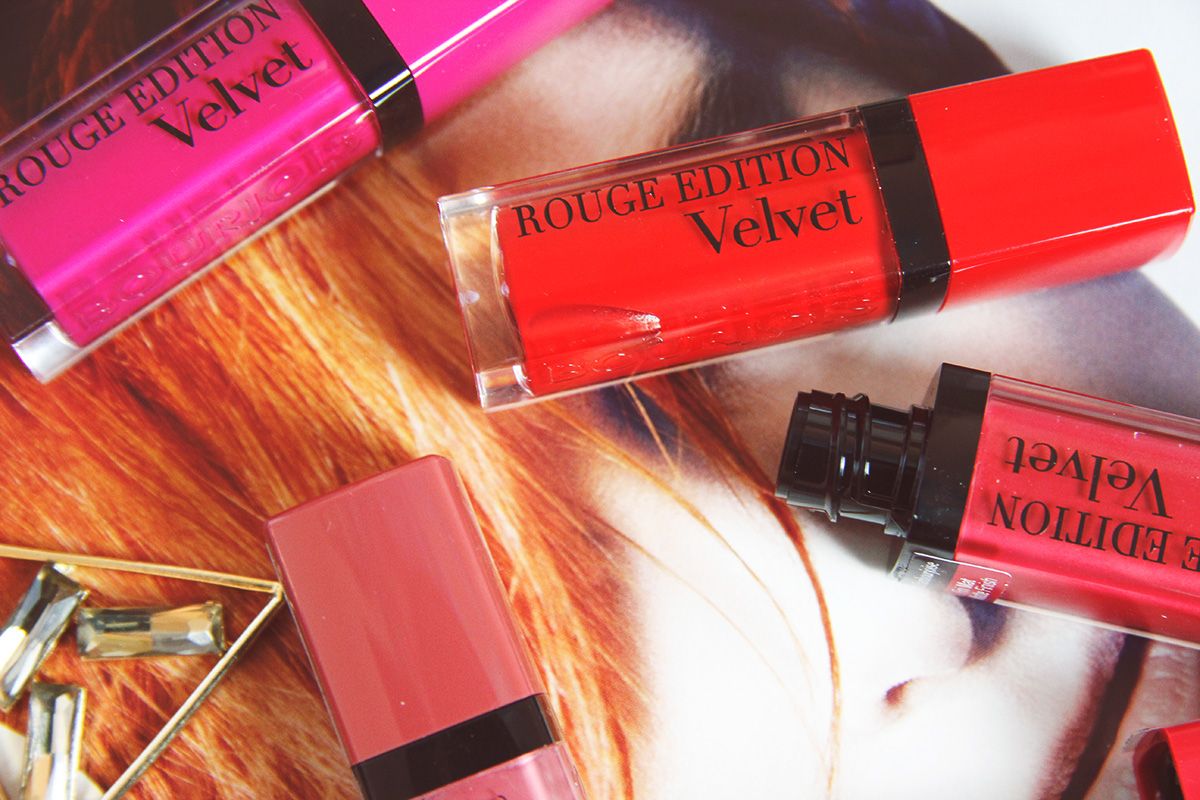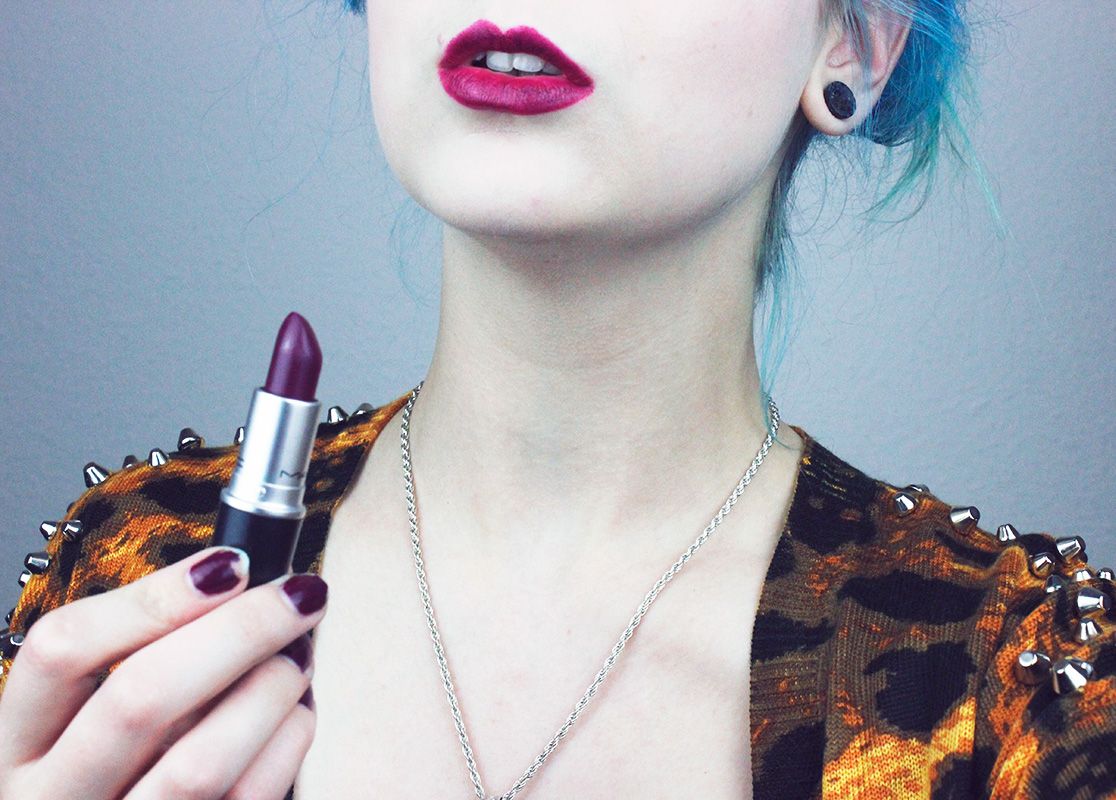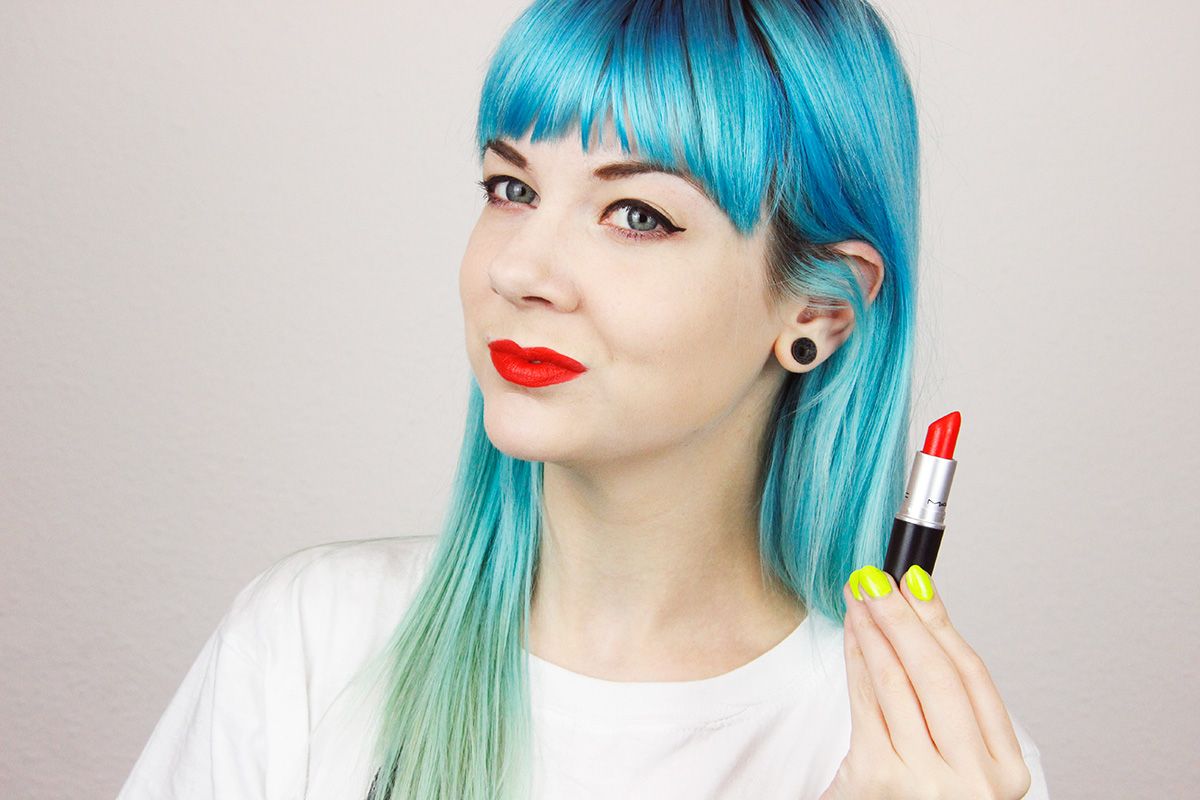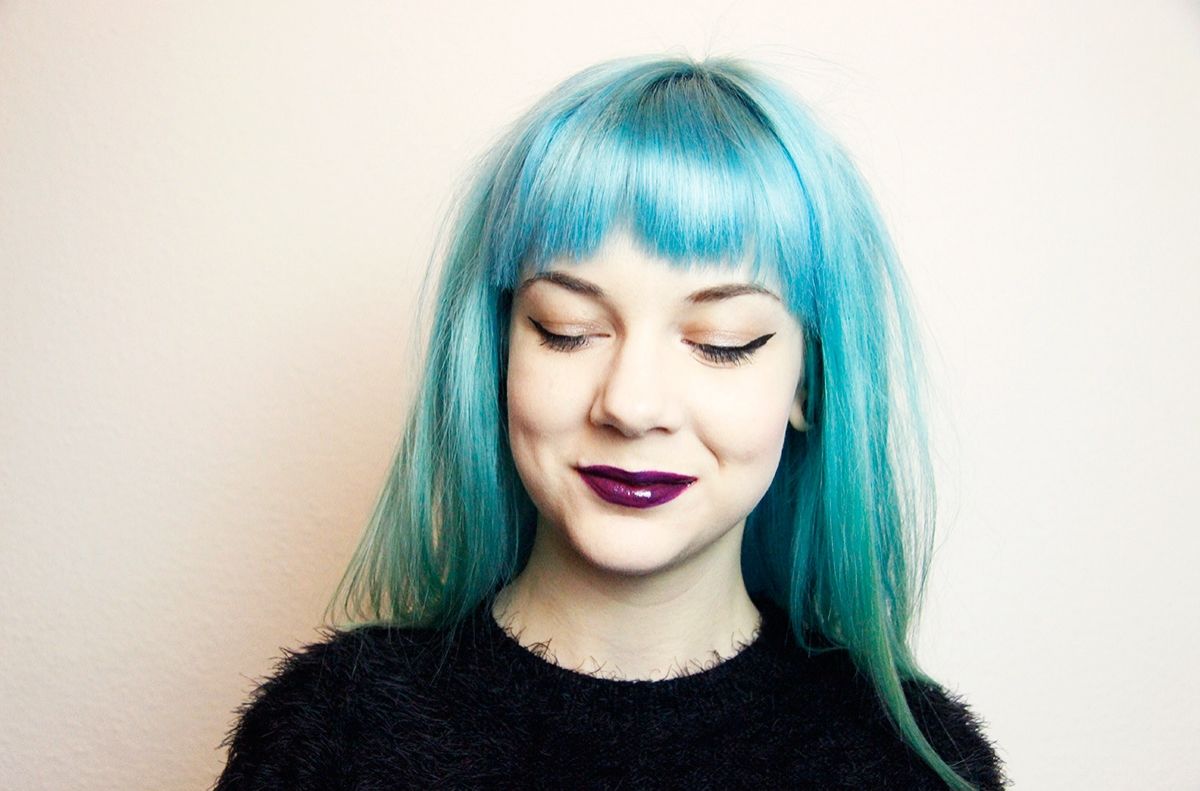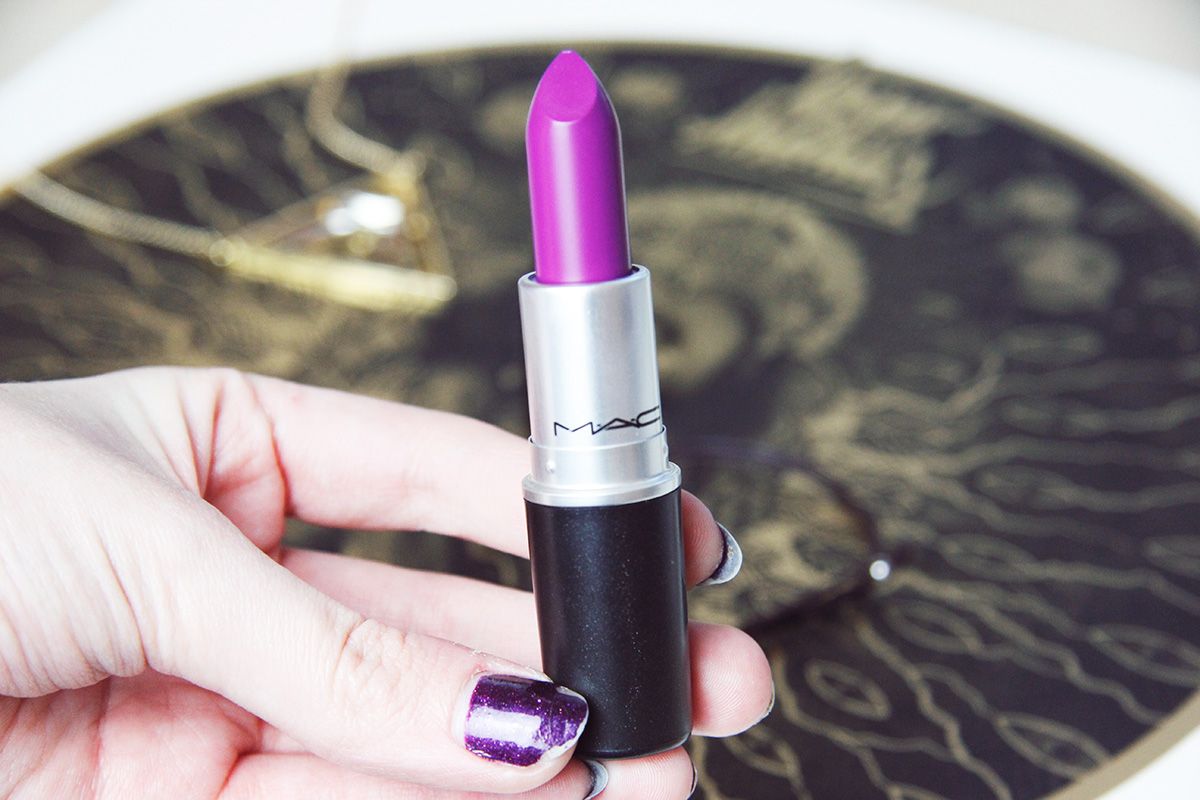 There are so many ways to wear so many different bold lips I feel like this should be a festival essential for every single girl. Irregardless of whether you're a lipstick lover at home or not, festivals are the most perfect time to whack out a shade you might not always wear. Of course for some that may be a classic red, and why not? Do it. No one will bat an eyelid at you and infact you'll probably get a ton of compliments. I like to wear purples and blacks, and this year i've got a blue lip up my sleeve should the weather play ball… grab a bright lipstick and give it a go. The worst that can happen is that you don't like it as much as you thought – and it's just your lips so you can wipe it off and carry on!
POSTS TO READ:
ROCK N ROLL/LIVED IN SMUDGY MAKEUP IS THE FESTIVAL ONE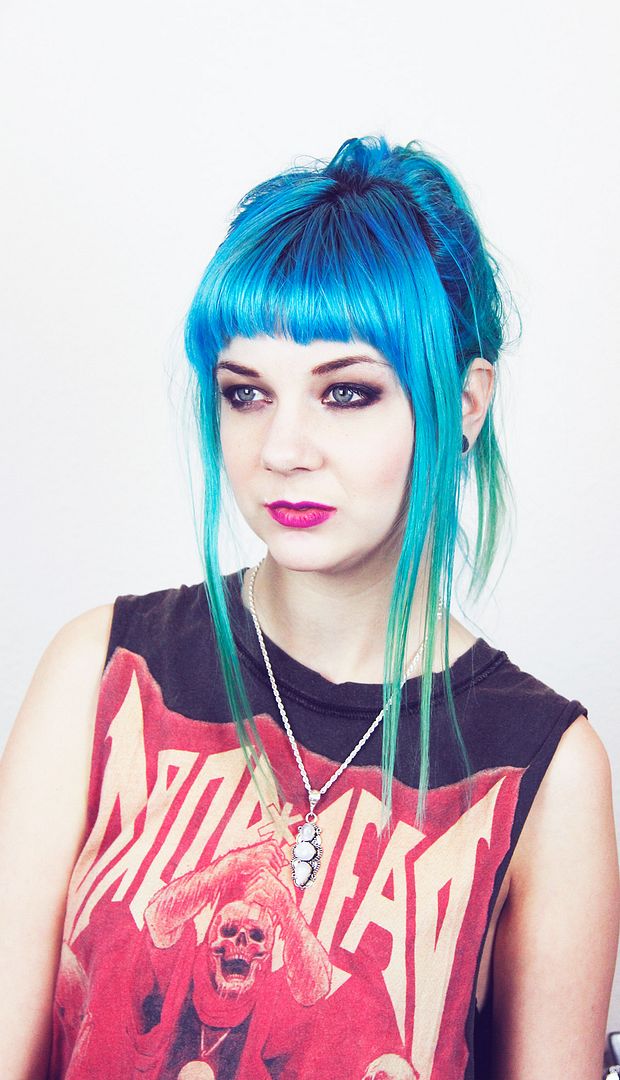 This is the easiest to do because this is the kind of makeup look that naturally happens out there on the festival field. I think that's why I like it so much! It's easy to smudge the eyes, let the lips fade out a little without having to do any effort, but this is where you can really pull that look off without worrying too much about what the outside world think of you. I love this look personally and I would encourage all of you to give it a go at the festival!
POSTS TO READ:
STRONG EYEBROW GAME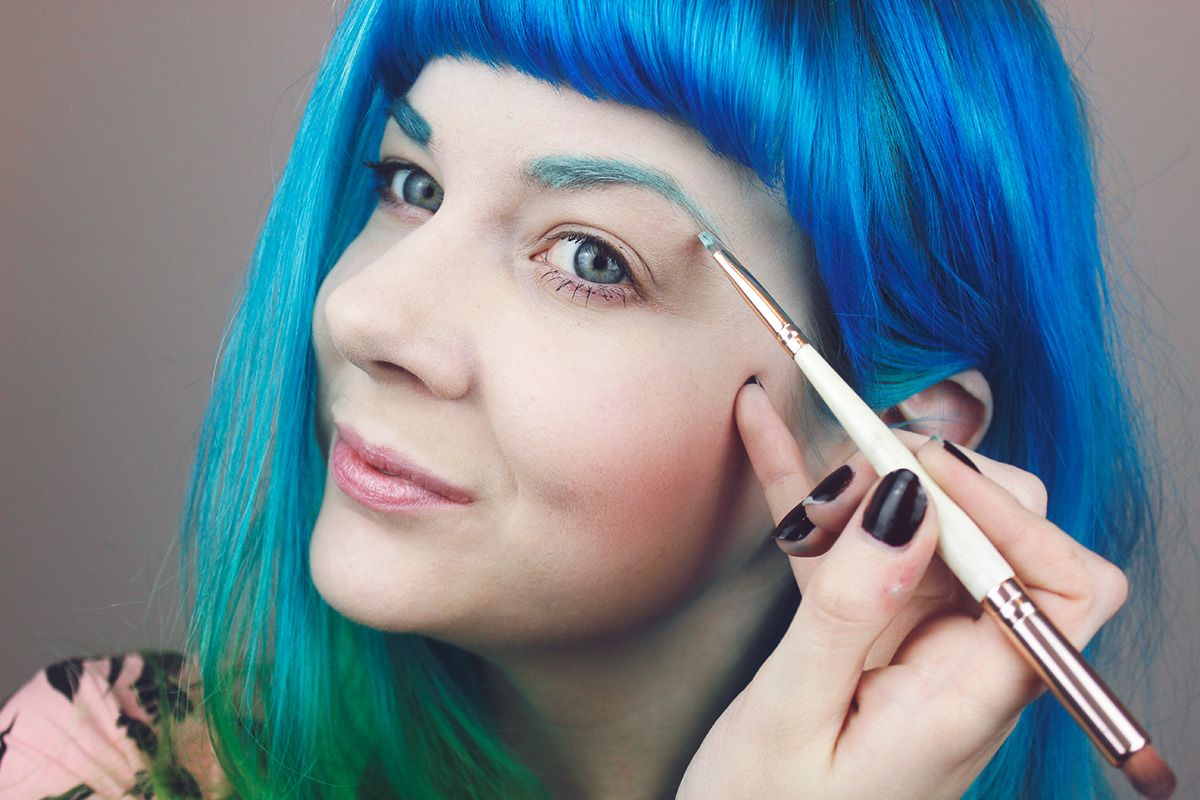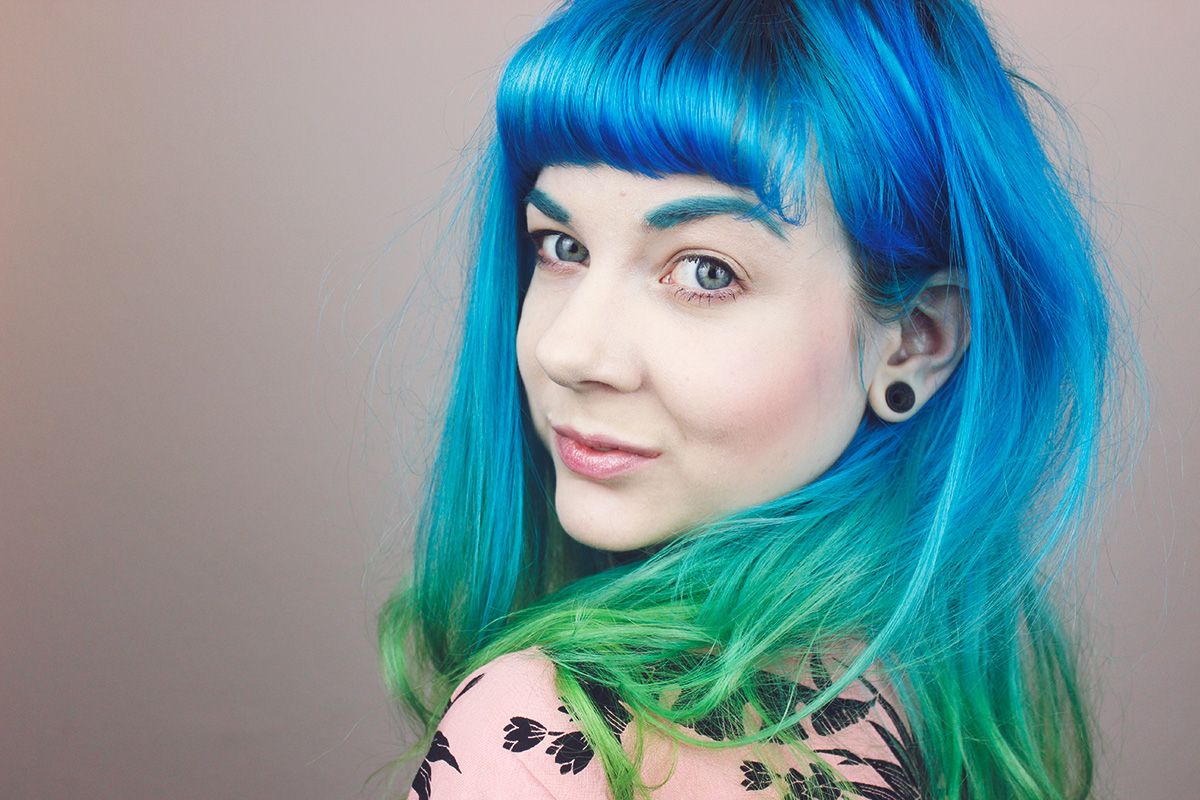 I had so much fun doing this bold eyebrow look and it was a storm at the time that i thought i'd bring it back out again for a little festival fun! It's easy to do and can be done in any shade, so really pick something bold and fun and you'll soon have everyone stopping to ask you about your killer brows!
POSTS TO READ:
PLAY ABOUT WITH EYELINER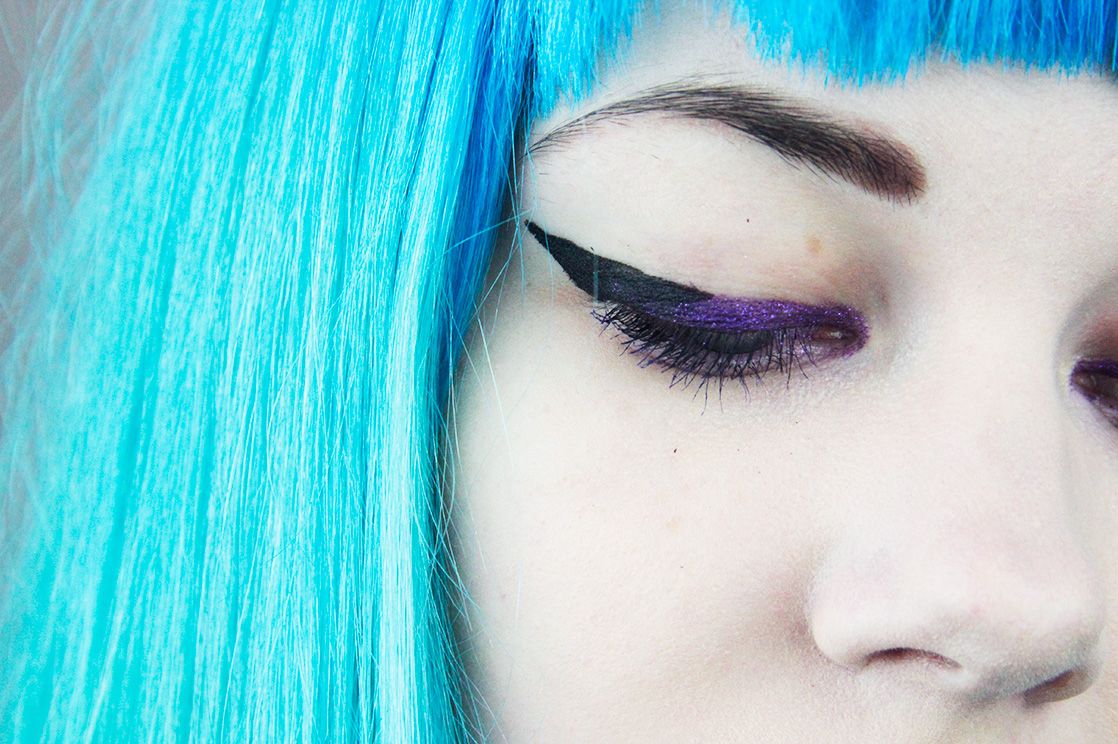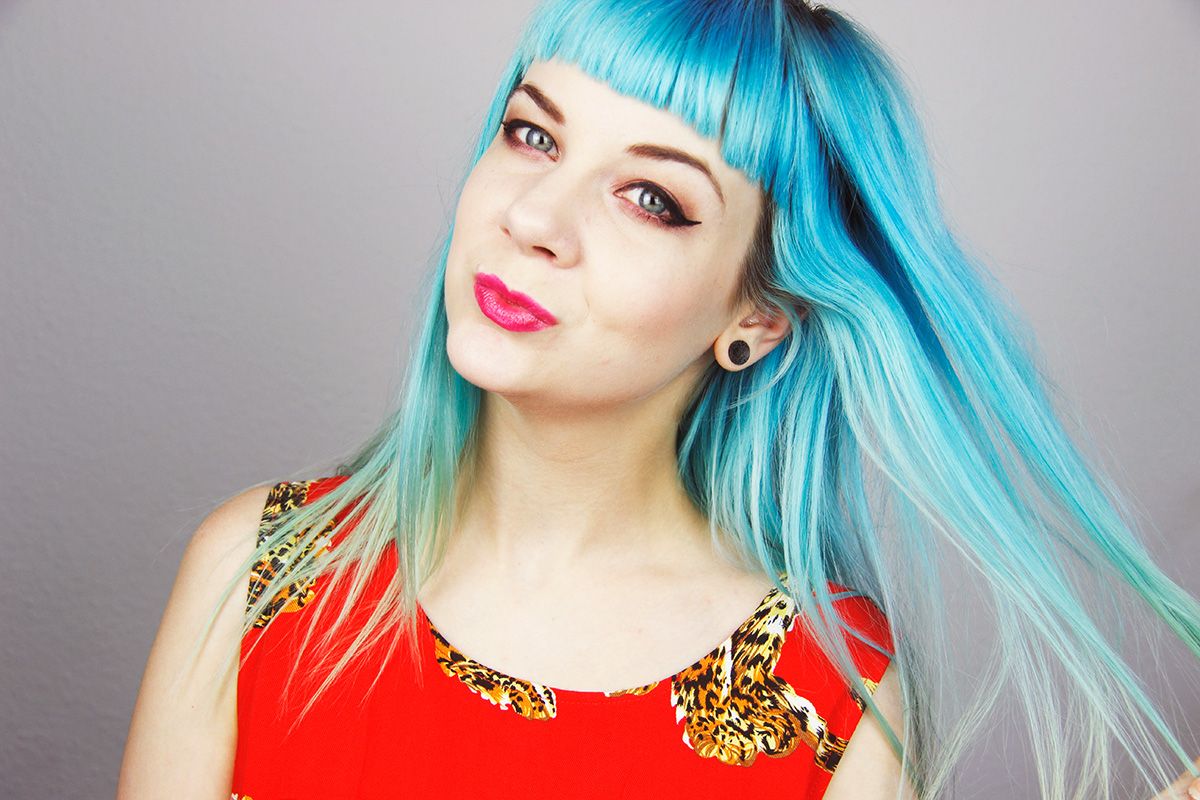 Eyeliner is so much fun to just really go wild with. Maybe you wear it a lot in every day life but have never tried another shade other than black? Or perhaps you line thinly and really close to your eye, but have always wanted to try a big fat Winehouse flick? Now is the time ladies! This is a great look for festivals because if it rains it's usually the least likely to run all down your face too, which can be a slightly too far embodiment of the 'lived in' makeup look! I had a play about a few months ago with an ombre/two tone eyeliner and I loved the results. Why not give it a go yourself?
POSTS TO READ:
DON'T LIMIT YOUR MAKEUP TO YOUR FACE!
I had so much fun at the Port Eliot festival this Summer, and it was the first time in ages where i'd actually let face paint be put on me rather than just going for a fun makeup look. I loved the results of it, it really added something to my outfit – and was totally something I couldn't do in every day London life. As much as I wished i could! I also had some semi-permanent henna done on my hand which added a really beautiful almost jewellery like effect to my festival outfits, and I would get it done in a flash again. Why not take a face paint pot, some glitter sticks or some hair chalks, and play about with colour in a new way?
POSTS TO READ:
Have fun at Reading and Leeds festivals and if you spot me come say hey! I'll definitely be sporting at least two of these makeup looks at any one time!
Whats your favourite way to do your makeup for a festival? Let me know in the comments!