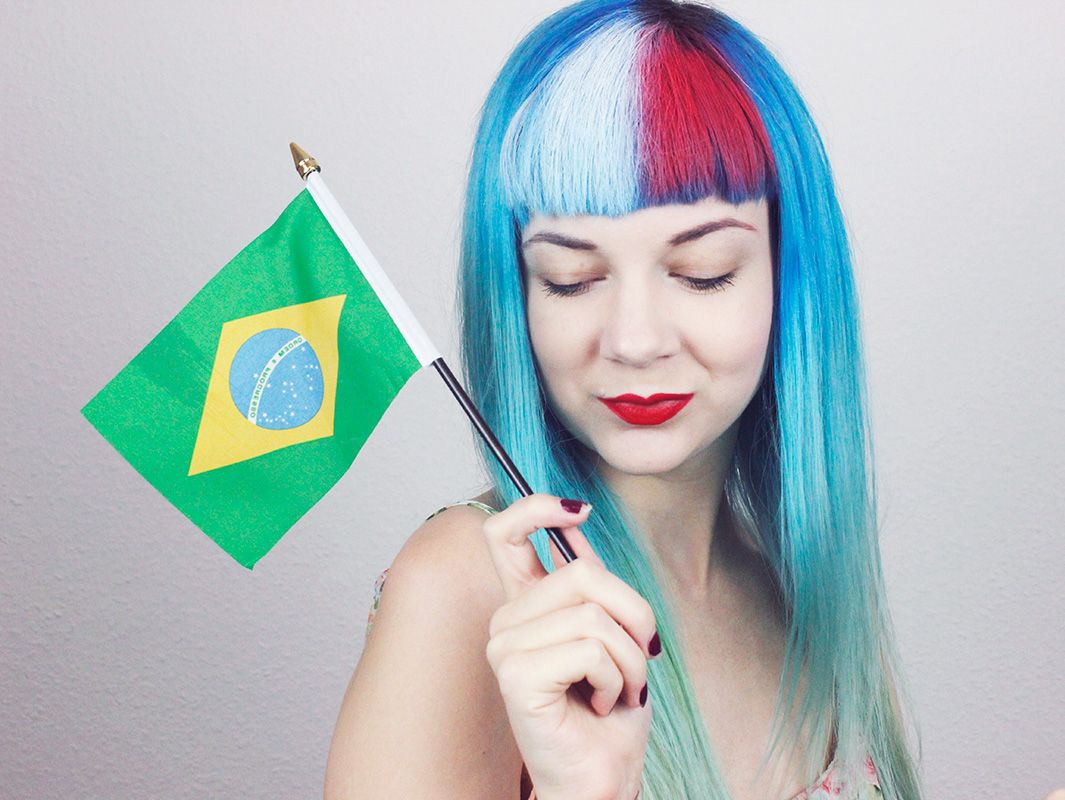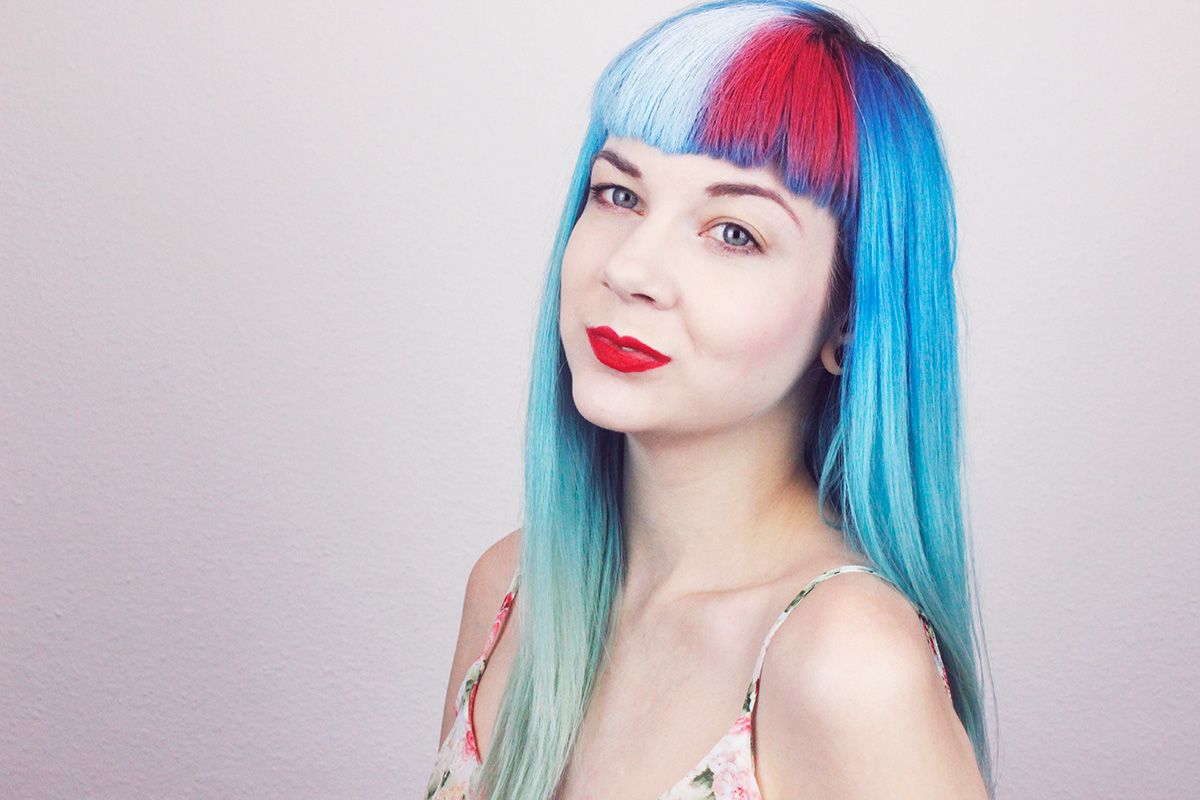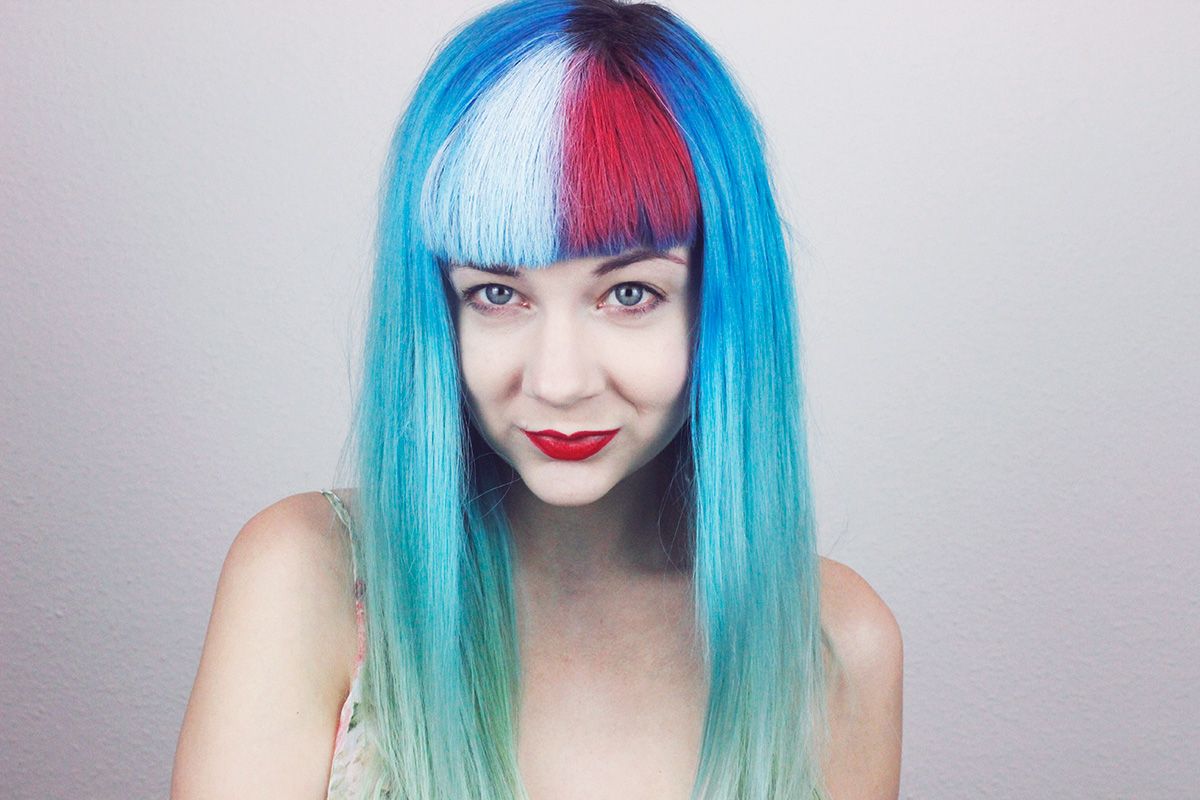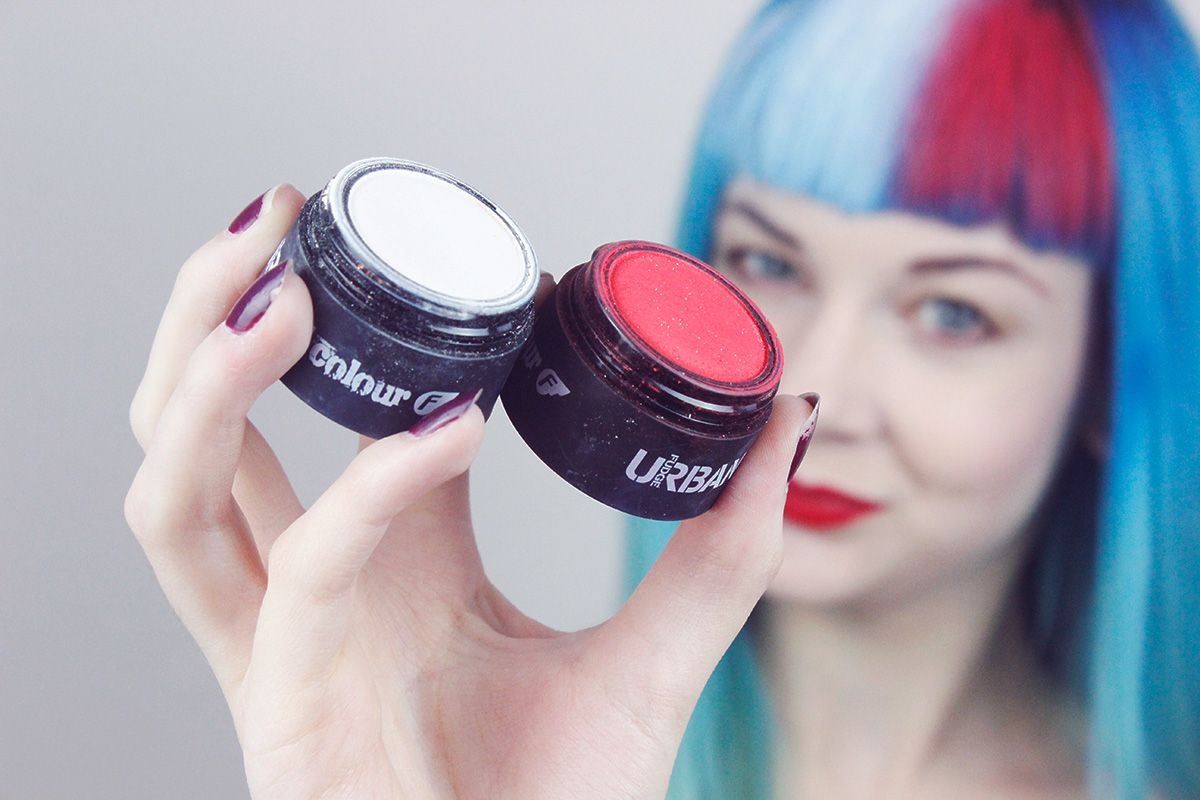 PHOTOS & WORDS: ZOE LONDON
CHALK YOUR SUPPORT USING FUDGE URBAN HAIR CHALK AND WIN A PLASMA TV!
So tonight is the big game. The one. The day we find out if England's newest squad are good enough to make it through the World Cup. I'm keeping fingers and toes crossed.
One of the best things about the World Cup is that it brings our country together, as well as the world. It's so nice to see strangers drinking in pub gardens, chatting away on the tube and generally bonding over football. It's a good thing for the sport, and it's always nice to see. One of the best things we can do to get behind our country is to have some fun with the colours of the English flag, and that's of course: red and white.
Fudge Urban have both red and white chalks and they're so, so easy to use in your hair! They work so well and so quickly as well, and they also wash right out. They're so much fun to play with. I couldn't resist giving them a go in my green hair and seeing if I could make a really fun England supporting look ready for tonight!
There's also a great competition over here on Fudge Urban's Facebook page where you can actually win a plasma tv for tweeting and instagramming your finished look! Amazing?!
This isn't just for girls either, get your guys chalking – it looks so so cool in short hair! For some inspiration, check out the entries on Fudge Urban's tumblr page here and of course be sure to get entering. You can pick up the hair chalks from Superdrug for only £5.99 each and honestly I couldn't recommend them enough – they work so well!
ZOE'S TOP TIPS FOR HAIR CHALKING
– Always put a towel round your neck first! You don't wanna get it on your clothes. But it does wash straight out if you do!
– If you're blonde, do not use water – make sure your hair is bone dry! It'll stain otherwise.
– If you're dark haired, you'll probably need the water to lift the pigment out easier.
– Don't worry about getting it on your fingers, it washes off in warm soapy water.
– Start at the top of your hair where you want it and work downward
– Spiral the hair in your fingers to make it attach to the hair better, and to get great pay off!
– Ideally, don't wear light clothing. It'll come off onto it! Try and match your clothing to it, or wear dark colours.
– The best way to sport it is an up do, try doing random streaks and pulling it into a top knot!
– If you're light haired, use a clarifying shampoo afterwards to get it all out – I use Fudge Urban's De Gunk Shampoo and it always comes straight out!
– Lastly, have tons of fun with it! Don't be afraid of it, it's so easy to use and looks amazing.
See you down the front for the World Cup, and sporting your chalk look at festivals. Good luck in the competition, can't wait to see all the different England inspired hair looks!
note: not a sponsored post, but i am affliated with fudge urban due to being a hair ambassador for them!