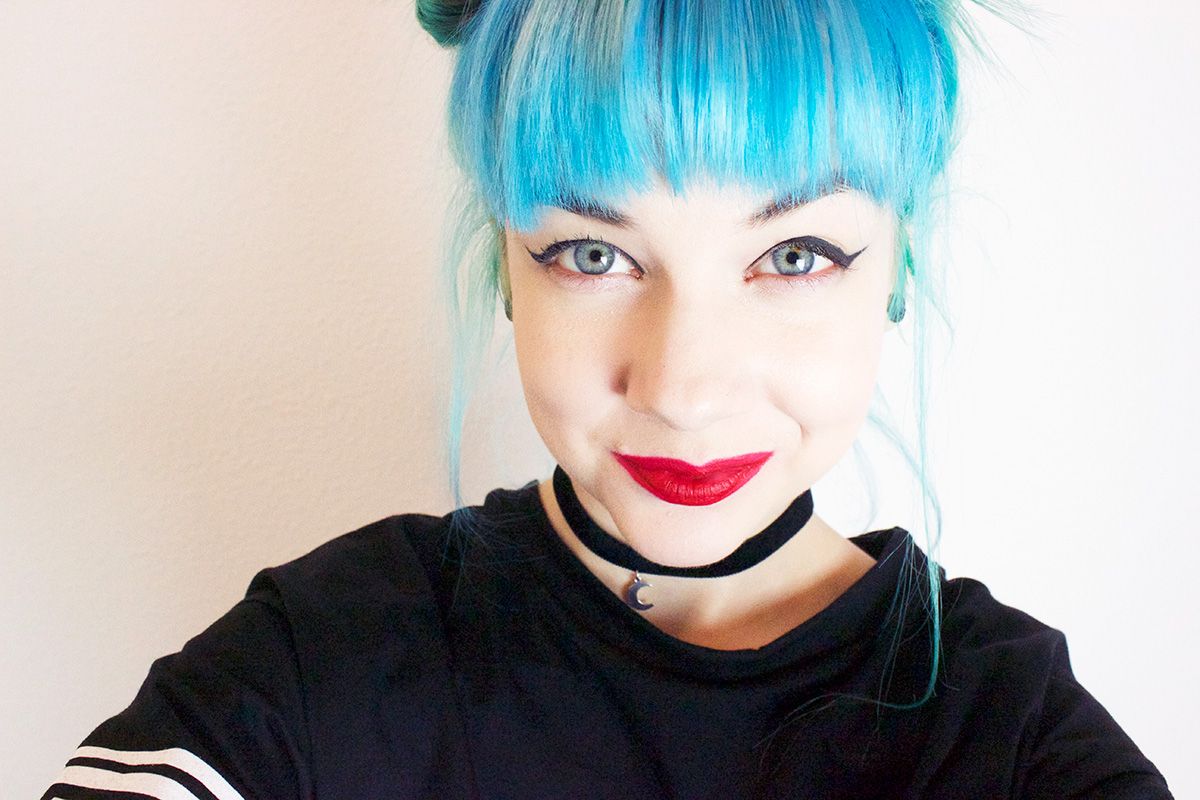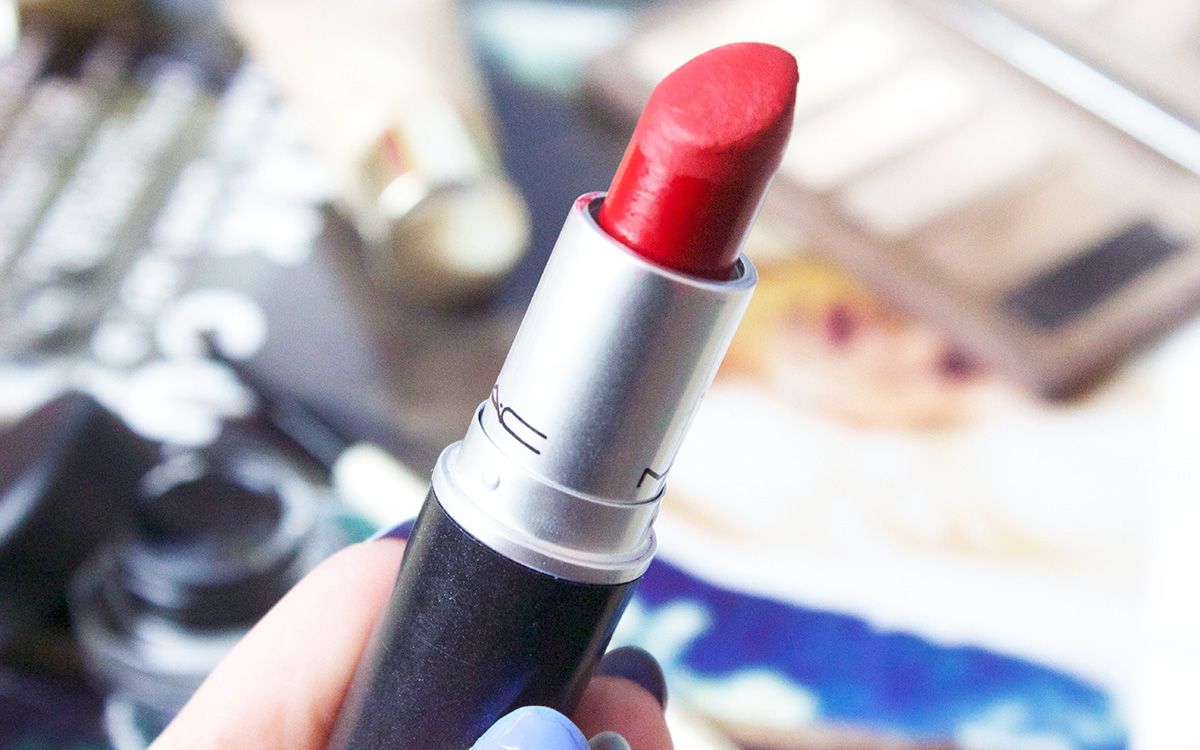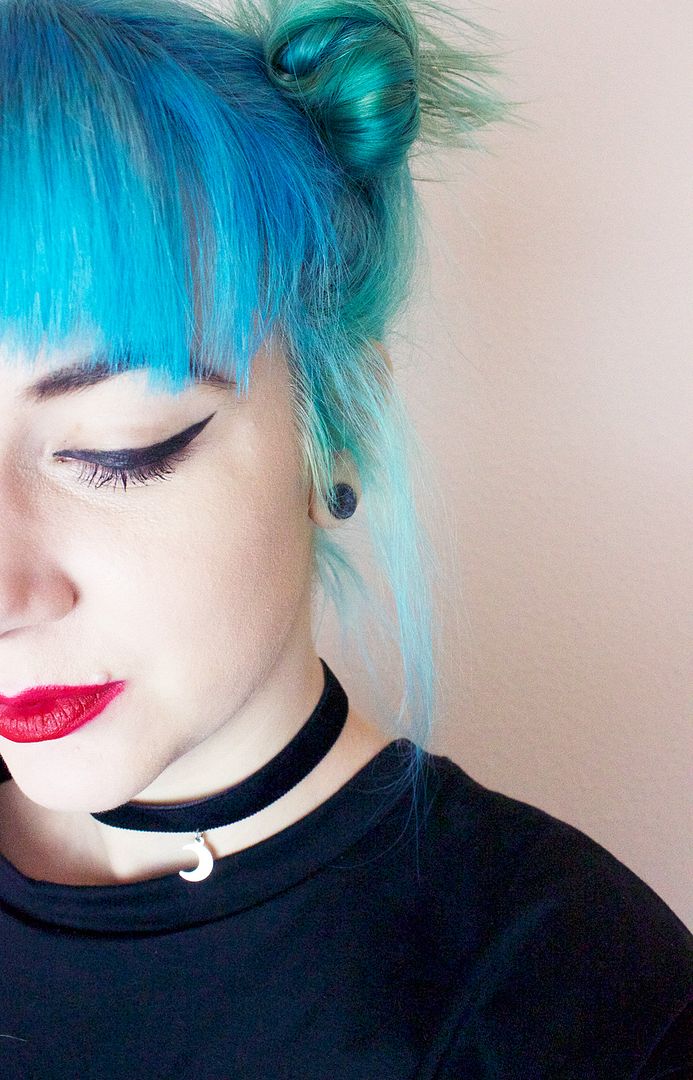 PHOTOS: ZOE LONDON
WORDS: ZOE LONDON


FOUNDATION: MAC MATCHMASTER
CONCEALER: CLARINS INSTANT LIGHT*
EYEBROWS: NAKED BASICS PALETTE*
LIPS: MAC RUSSIAN RED LIPSTICK*
EYELINER: MAC BLACKTRACK FLUIDLINE*
EYELINER BRUSH: BOBBI BROWN*
So it's Friday night and you're dashing out to party. First up, don't forget your umbrella! Weather is currently looking particularly poor. Sob. Today i'm wearing this kind of anime meets pin up makeup look and it'd work perfectly for a night out, so i'm just gonna talk through quickly how to do it!
First apply your foundation all over, I didn't photograph mine because imho the foundation can be anything you like really. I used my Clarins Instant Light concealer though, important because the red lips will bring out any redness on your skin and make it look worse, so use concealer wherever you need it liberally (but dont cake it on) to make sure your skin is as perfect as it can be.
Use a good eyeliner brush like my Bobbi Brown one, with a good pointed edge to do your eyeliner. Just take it really slowly, and do the liner in three parts – the inner, the middle, and the flick. You can start anywhere you feel comfortable, it depends for me on each day whether I start with the flick or the middle, but just take it slowly and practise practise.
Once you're done with your eyeliner you need to again take the time with your lips, ideally it's best to use a liner but if you're in a rush you can definitely get away with it with this MAC Russian Red lipstick, because I find it very rarely – if ever – bleeds, so it's a great one for that. If your red is prone to bleeding around the lip edge then grab a lip liner to line the lips.
Twizzle your hair up and pin into Gwen Stefani style double buns, and you got yourself photo ready makeup, and hair that'll survive the rain – both perfect for a night out in the United Kingdom!
TGIF! Would you rock this for a Friday night makeup look?