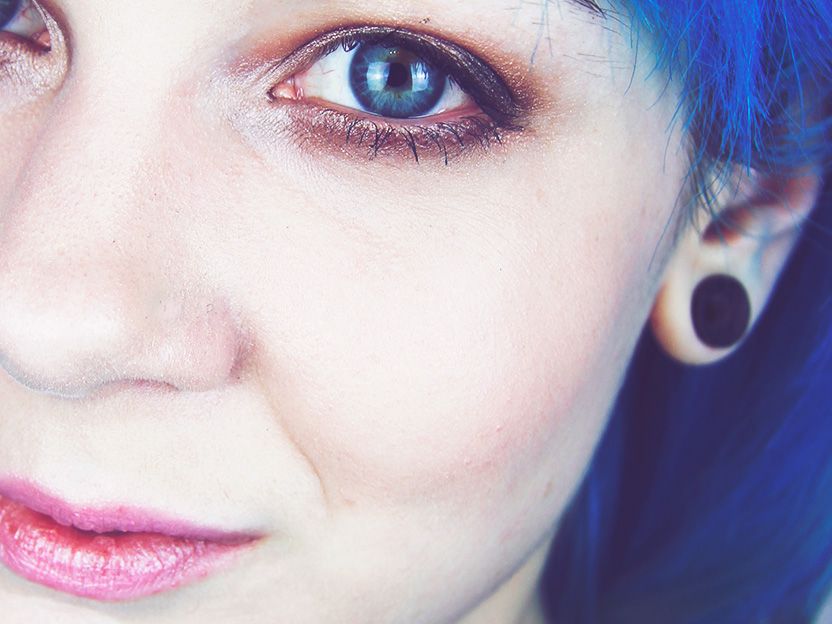 PHOTOS & WORDS: ZOE LONDON


FEATURED:
MAC MATCHMASTER FOUNDATION IN SHADE 01
L'OCCITANE SPF 20 PRECIOUS PROTECTION MOISTURISER
L'OREAL LIPSTICK IN DOUTZEN'S NUDE*
MAC MINERALIZE SKINFINISH IN PORCELAIN PINK
CLARINS INSTANT CONCEALER IN SHADE 01*
BOURJOIS VOLUME 1 SECONDE MASCARA*
MAC EYESHADOW IN WOODWINKED
URBAN DECAY EYESHADOW IN EASY BAKED*
BENEFIT CREAM SHADOW IN MY TWO CENTS*
I love the Channel 4 program First Dates. It's just finished now but it's basically a reality type show where they've taken over a restaurant and filled it with cameras, and document every single couple in there who are all meeting for the very first time. It's hilarious, cute and funny all at the same time and it's very real, which is why I'm always drawn to it. I've been in a relationship with George for a year now (er..where the hell did time go?) and so thinking of things like this doesn't really happen in my life now, and I started thinking about what I would do for makeup if I were to go on a first date. Hopefully there's a few tips thrown in there for good measure as well, but basically, this is how i've always seen first date makeup to be.
AVOID HEAVY LIPSTICK OR EYE MAKEUP
I really don't think meeting someone for the first time it's an essential thing to do. I think it can be a little overwhelming for the guy to meet you with dark black eyes – even if you are a goth by day – and wearing red lipstick practically screams "don't kiss me" so it's a bit of a fail all round I think! Even if your signature look is dark smoky eyes or black winged liner, I think it's important to stay true to yourself but also show the real you at the same time. If you end up dating this guy, he's gonna know what you look like without makeup on – and he'll love you for it even more so.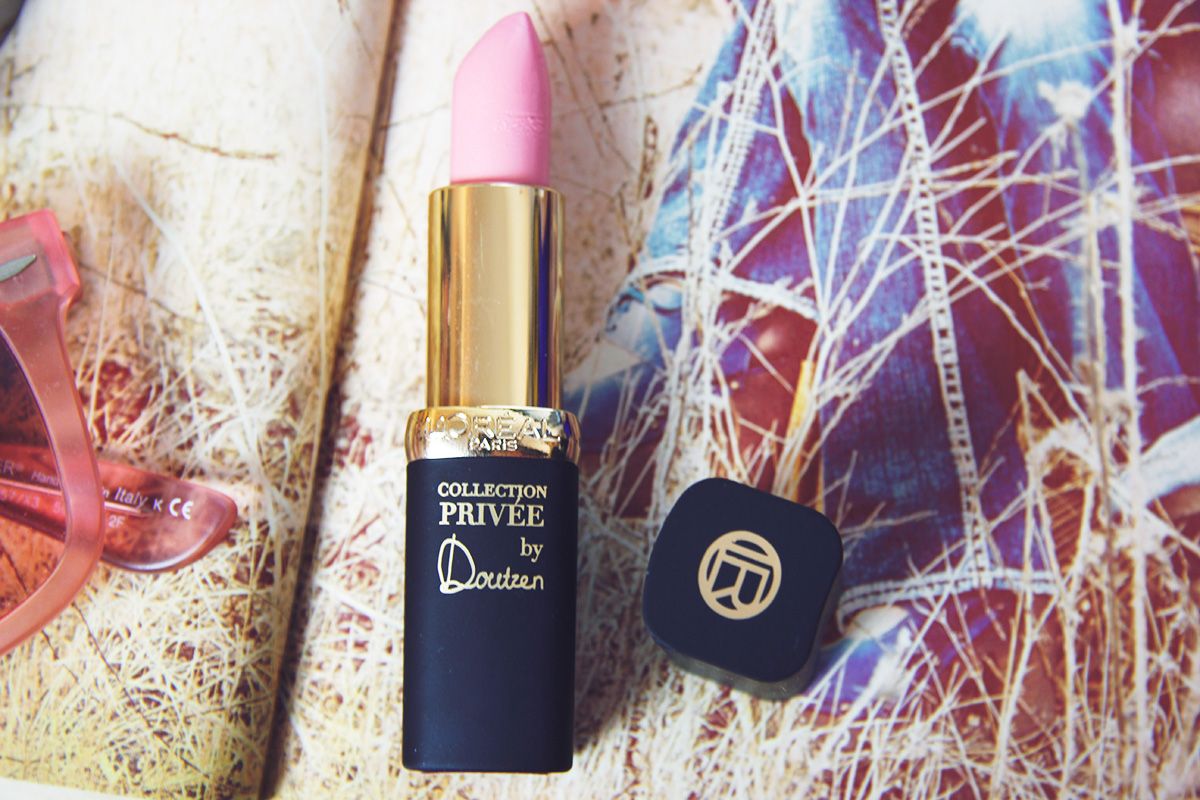 TRY A SOFT SMOKY EYE AND A NUDE LIP
To counteract the above, I would go for a softer smoky – sultry, if you will – look, in your favourite shade whatever that may be from soft purple to gold or brown – I've gone for golden browns and black as seen above – and keeping the lips really nude and natural. You want to be able to kiss him if you feel like it but you definitely also want your lips to look gorgeous, so i'd pick a soft nude like Doutzen's Nude by L'Oreal which is what i'm wearing above. Nude lipsticks are also perfect at bringing out your eyes – just what you want.
DON'T CAKE THE BASE MAKEUP ON
I think it's really important prior to a first date to clean and look after the skin with a great skincare routine, meaning you shouldn't need to pack on too much foundation. If you cleanse and moisturise every day and night the week before your big date – your skin should be in better condition for the day. If he's sprung it on you late notice, use your fave foundation but just be careful not to be too heavy handed. I think the perfect balance is makeup that makes you look flawless, without realising it's there. For me, I get these results from a good moisturiser first, at the minute i'm using L'Occitane Precious Protection Moisturiser, with MAC's Matchmaster Foundation over the top once it's settled in. It's the perfect blend of not too thick, good coverage and dries to a powder finish so you'll barely even notice it's there!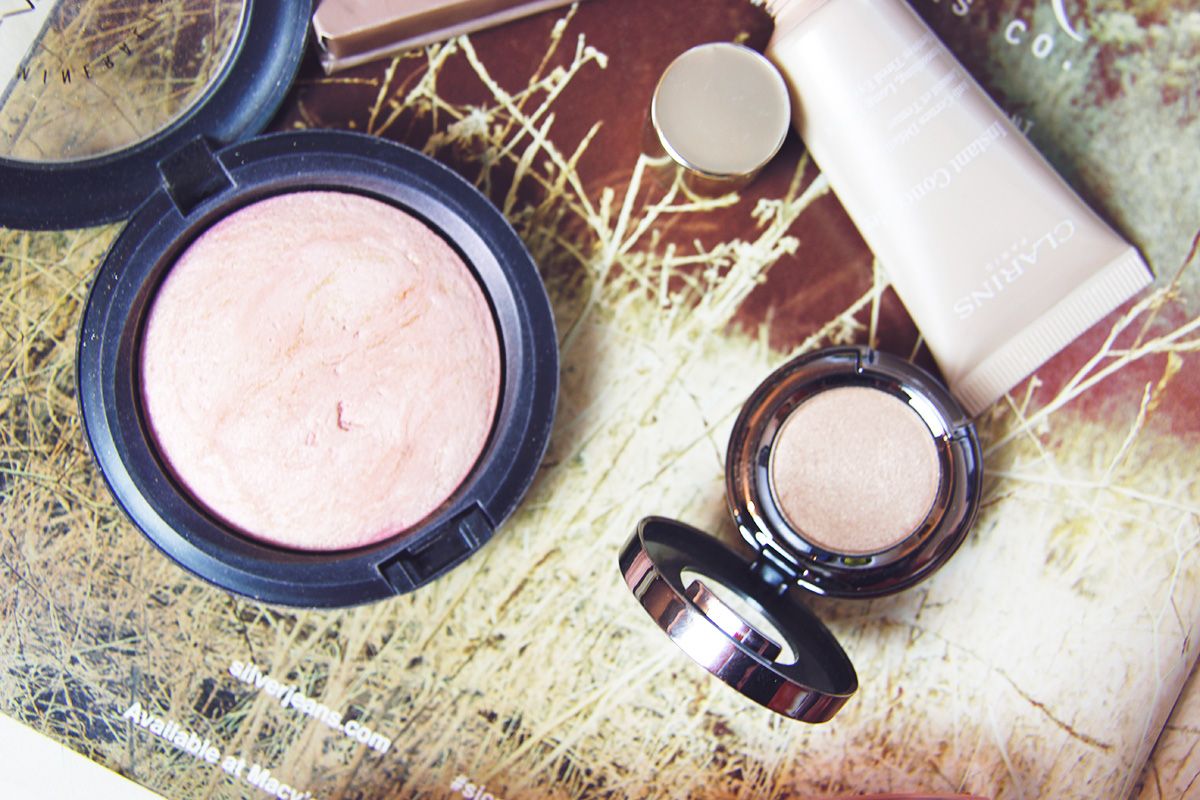 GO FOR GLOWING, RADIANT SKIN
There are loads of beauty hacks you can do with a brush and some makeup to make your skin look ultra glowy and radiant – the more radiant you look the happier vibes you…well…radiate! Irregardless of whether it's Summer or Winter, using a good highlighter in all the right places will really enhance your facial features and give you that gorgeous glow. Combine this with a pretty blush, or a contour bronzer if you're not as pale as me, and you've got the route to radiant skin! This image really easily shows where to apply those different things!
MAKE SURE YOU STILL FEEL LIKE YOU!
Above all, it's easy to give tips on makeup when you don't know the person you're preaching to, but I think it's so important to make sure that whatever you go for you still feel beautiful, confident and you feel like you. Even if your normal daytime look isn't like the above, and you try it and hate it – change. Don't go out feeling unconfident in yourself cos it will really knock your confidence. What I will say however, is keep an open mind, and do try a softer, glowing more natural beauty look for a change if it's not your usual style – I think you'll be pleasantly surprised.
And hey, if it's good enough for the models on the catwalk at Fashion Week – it's good enough for us. Have fun on your first date! I'm actually off for an evening date with my George so hopefully my pretty date make up results me in a free dinner… i'm joking! (Not really.)