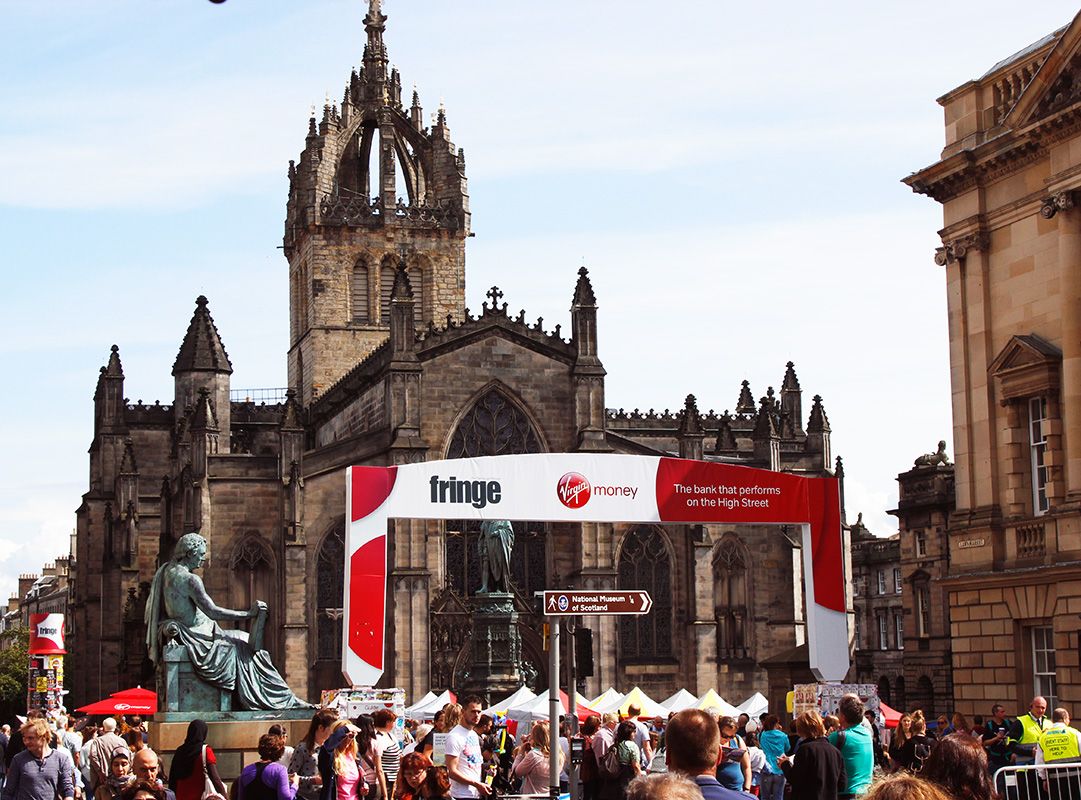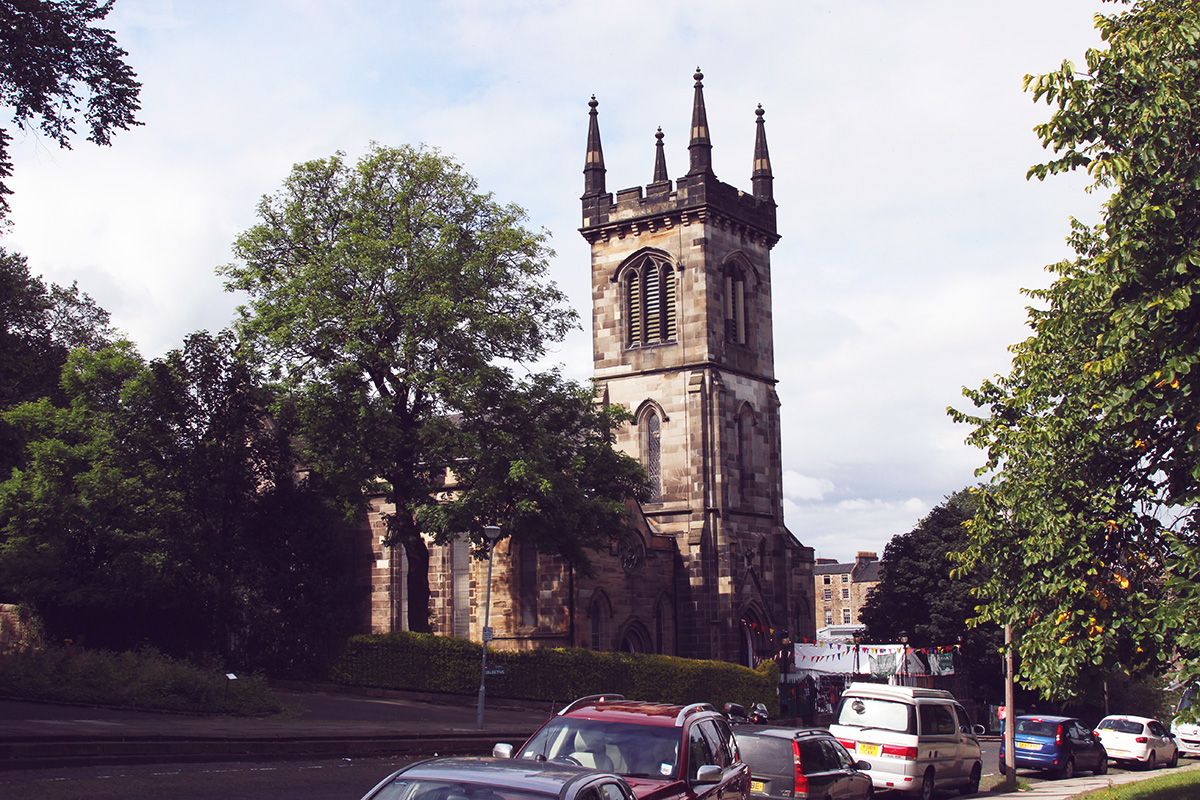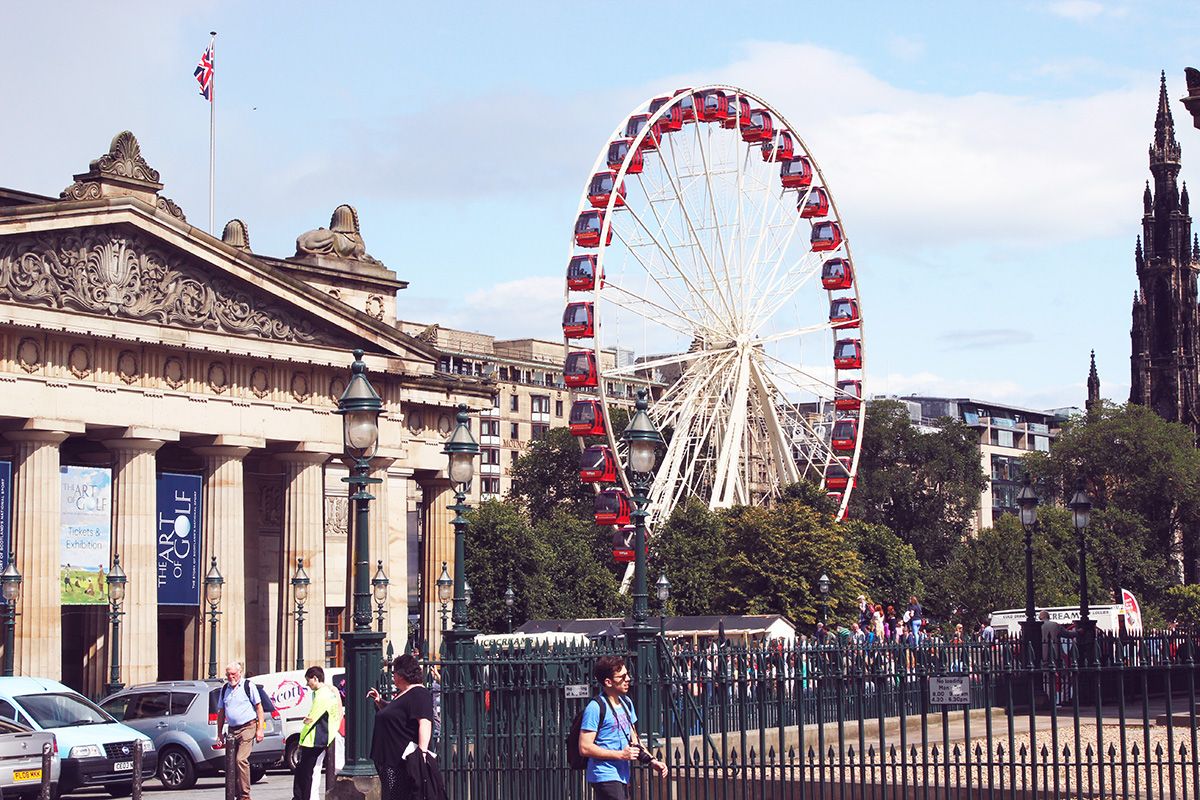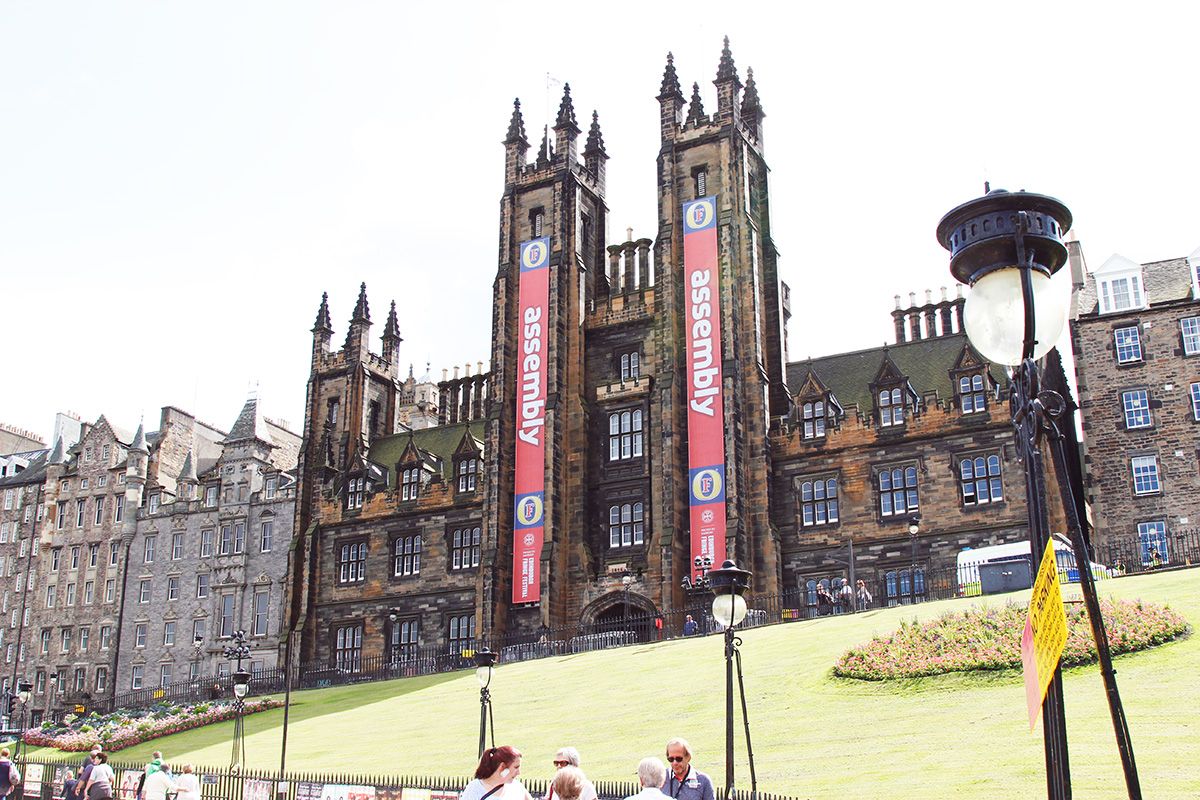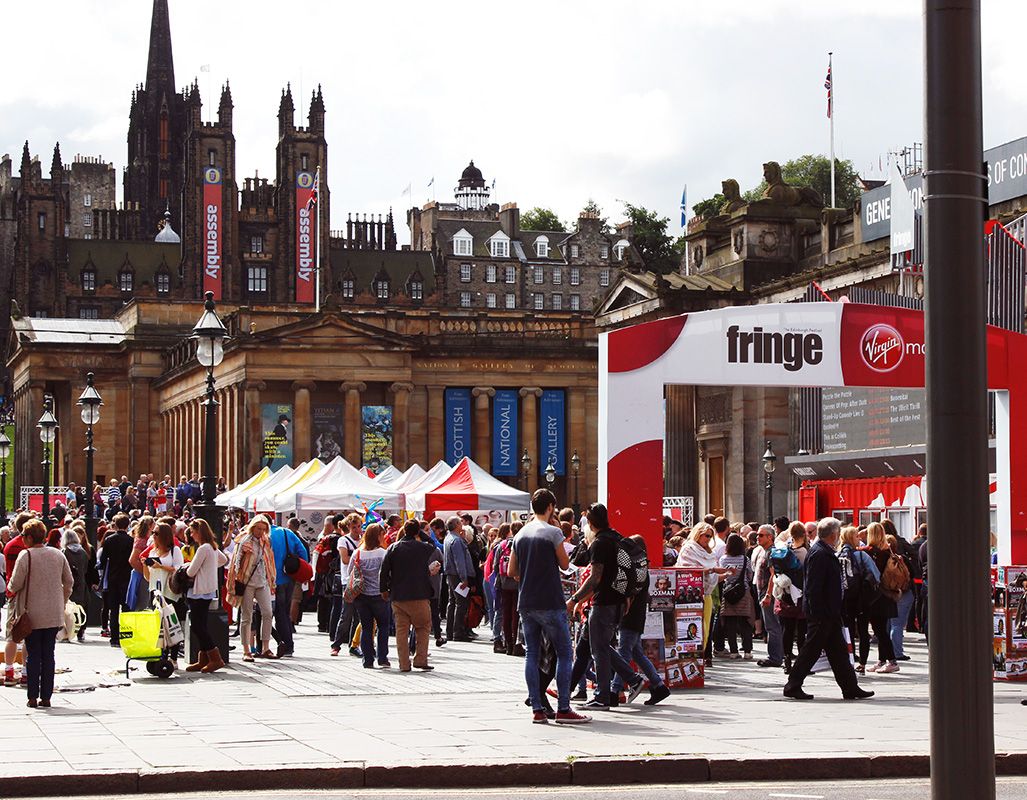 PHOTOS & WORDS: ZOE LONDON
I FLEW TO EDINBURGH LAST WEEK TO DJ DURING THE FRINGE FESTIVAL, SO OF COURSE, I WENT EXPLORING TO SOAK UP THE ATMOSPHERE.
Believe it or not, up until last week I had never been to Scotland before. Ridiculous, right? I'd managed to make it halfway round the world in my lifetime but never up to the country that tops England, which is merely a one hour or so flight away. Naughty Zoe. Luckily for me, the opportunity arose last week to fly up to Edinburgh to DJ a party, and I asked to have a slightly later flight home the next day so I had just a few hours to explore the city. I only had about four hours in total to explore before I had to board my plane, but I still managed to really soak up the vibes of the Fringe and cover a fair bit of ground in walking over the city.
I was invited down to the G&V Royal Mile Hotel on the historic bridge to try a cocktail or two, and I can honestly highly recommend it. It's on a very busy street in the middle of Edinburgh's historic mile, just a stones throw away from the incredible Edinburgh Castle. Despite this though, the minute you walk through the doors it's serene and relaxing atmosphere immediately puts you at ease. I had about 45 minutes here to sip my virgin cocktail before my flight and it was the best idea I had all day. I had been walking up hills, rushing around in the heat with my jeans on to try and see as much as possible, so this little bit of downtime was very much appreciated. If you're around the area, definitely pop in to do the same, it's very reasonably priced in there as well.
I managed to walk up the small hill to take a look at the Assembly Hall, where quite a lot of the big comedy shows happen during the Fringe. It was totally buzzing and the little cobbled narrow streets around it were a hub of life. I spent most of the time smiling, the atmosphere was so lovely. Edinburgh itself is incredibly beautiful – a lot more than I expected after not spoiling it for myself and googling anything about the city before arriving – and I could easily see myself going back to stay there for a city break another time. I feel there's so much more to see, during the Fringe of course there's a million things going on, but i'd also love to see Edinburgh while the Fringe isn't on, to appreciate all the historic gems of the city, and soak up the culture.
Even though my stay in Edinburgh was brief this time around, I got a great feel for the place and the people I met were some of the nicest people i've ever encountered in a city. The taxi driver took me on a little tour explaining everything to me as we drove past it – you'd NEVER get that in London! All in all on Scotland? I think this is very much not the last you'll see of me yet i'm afraid…