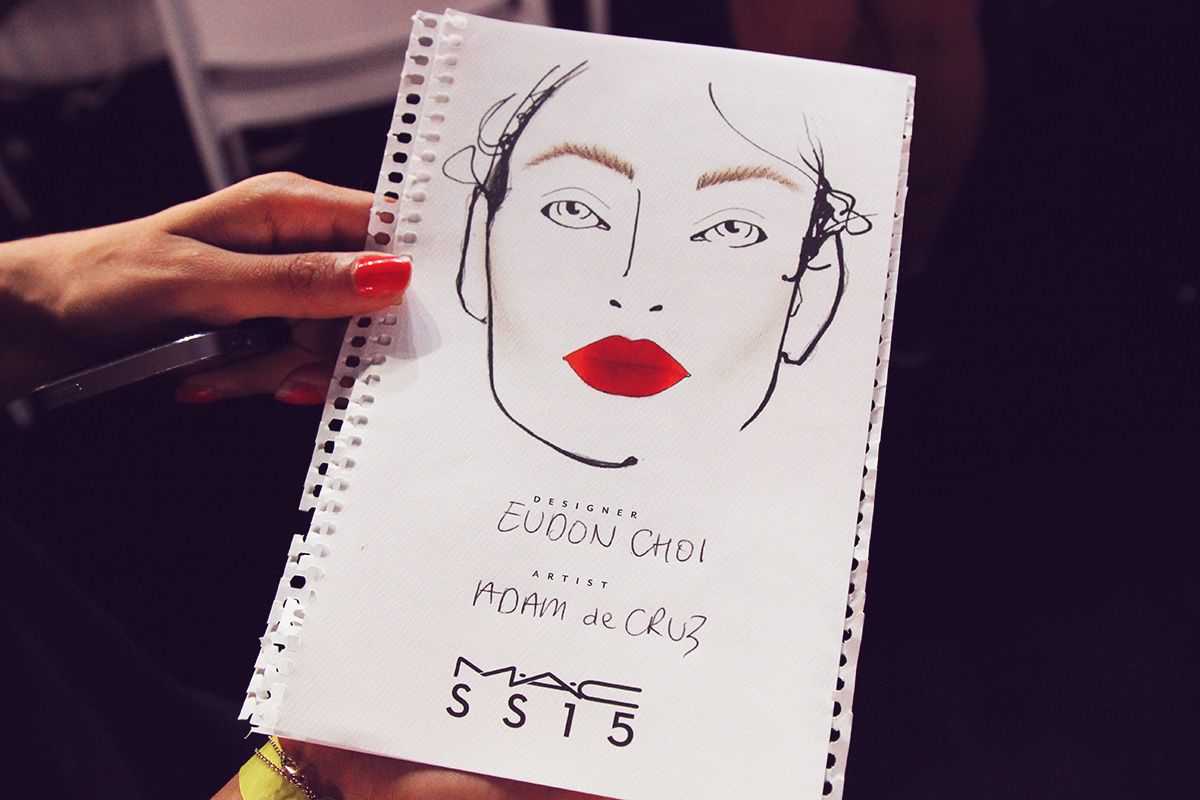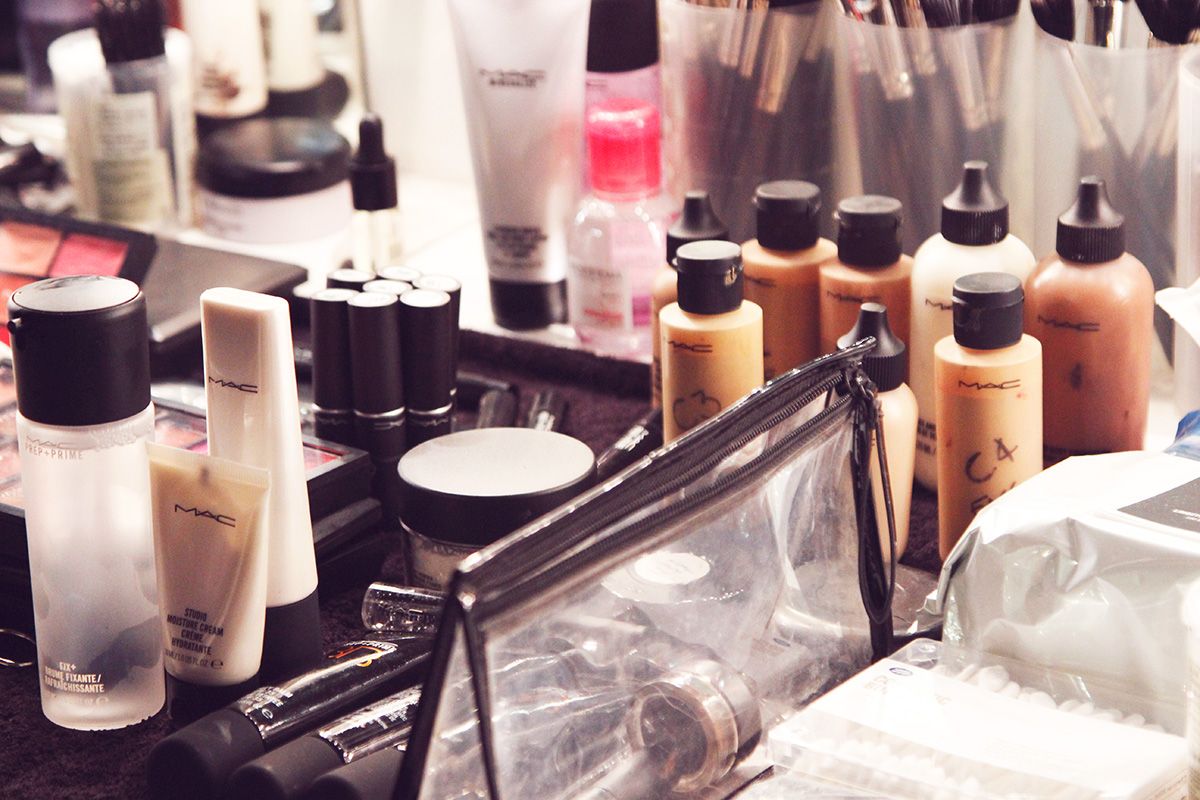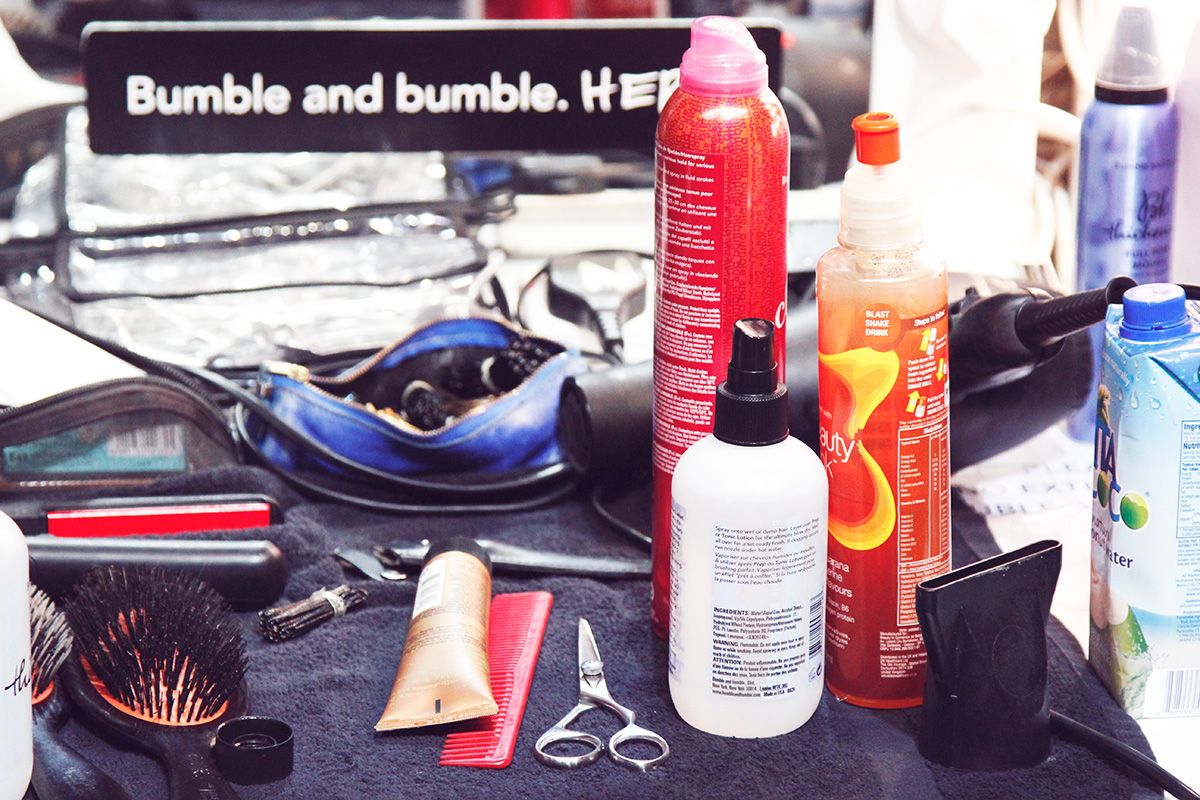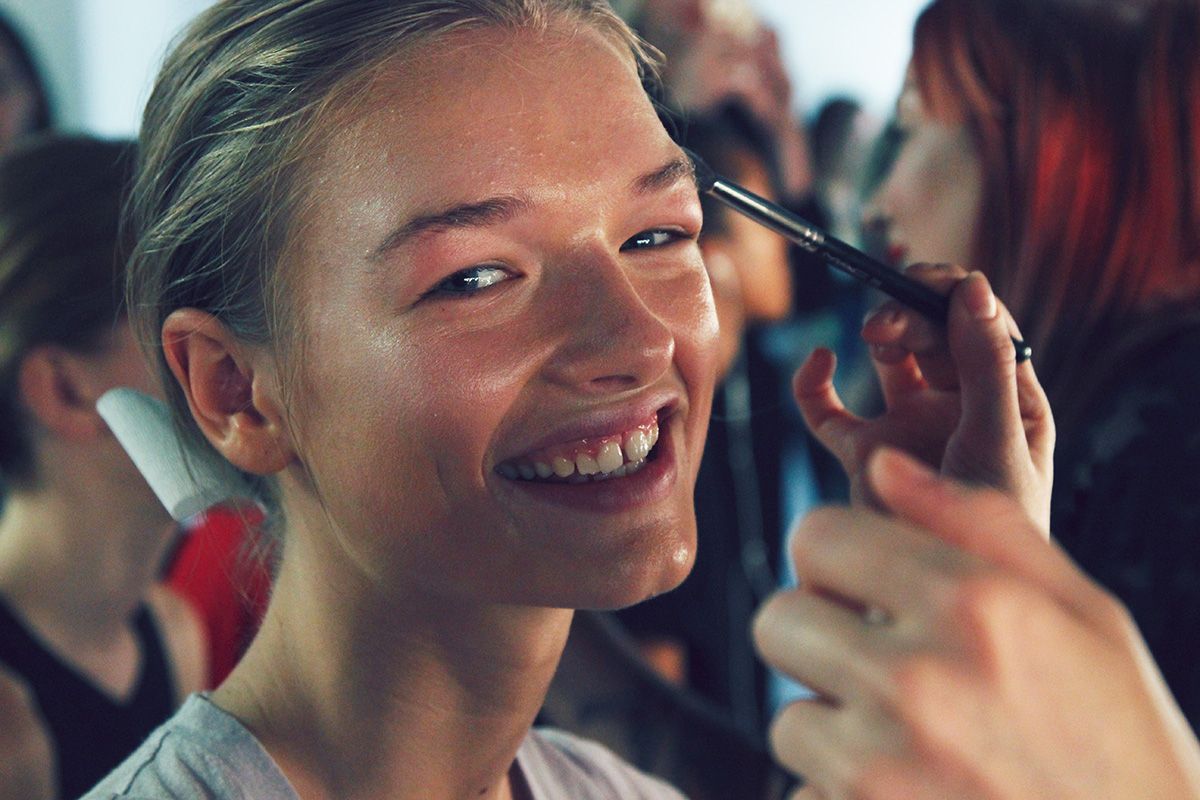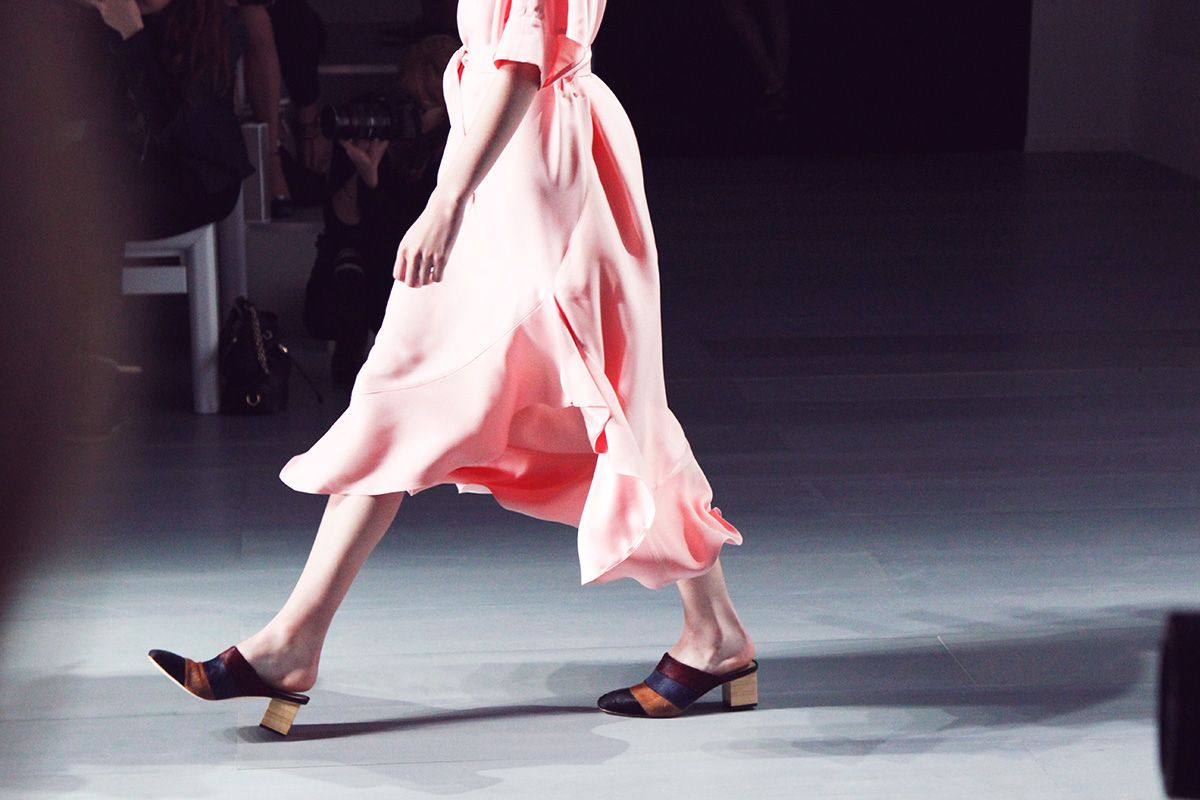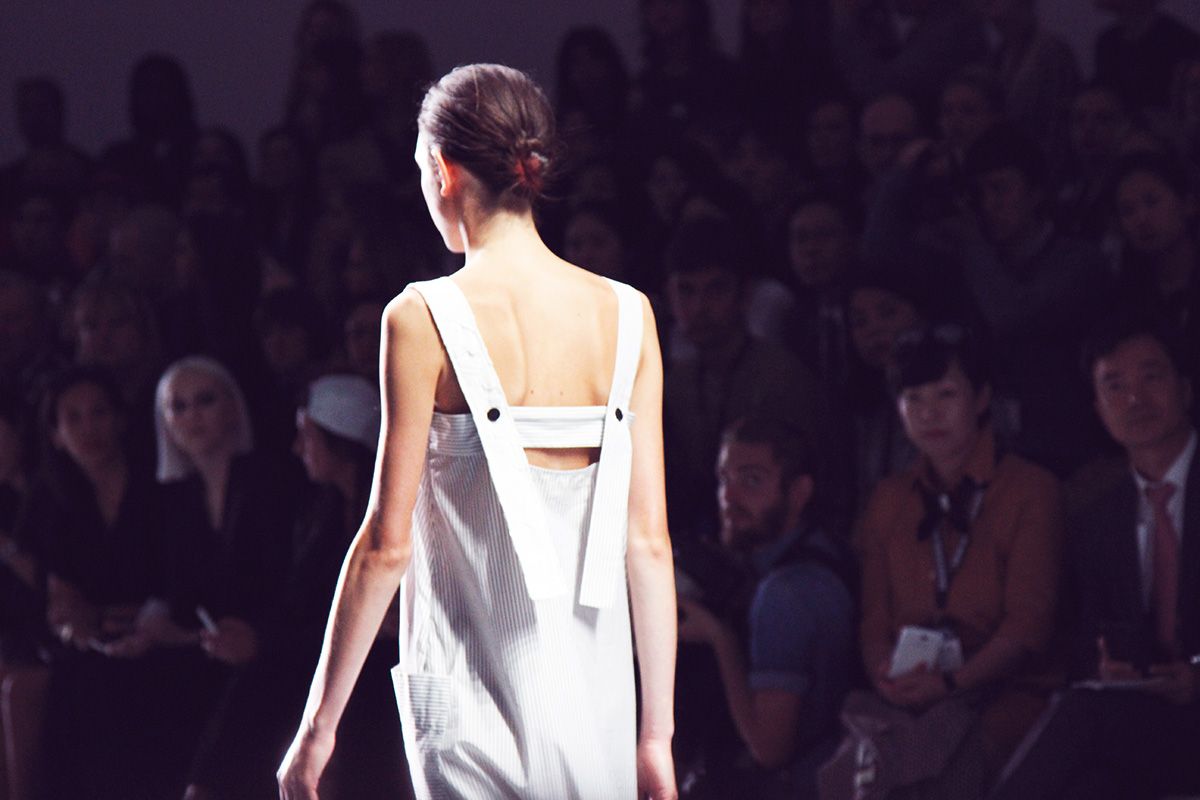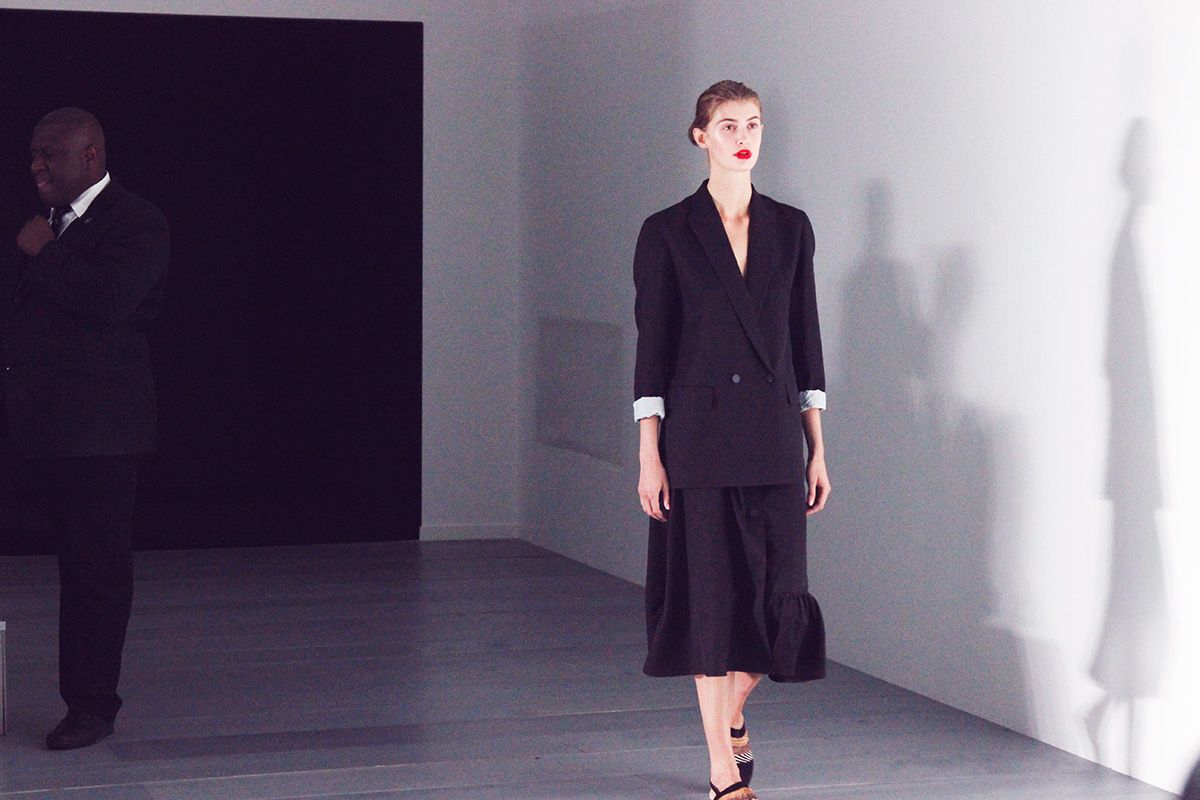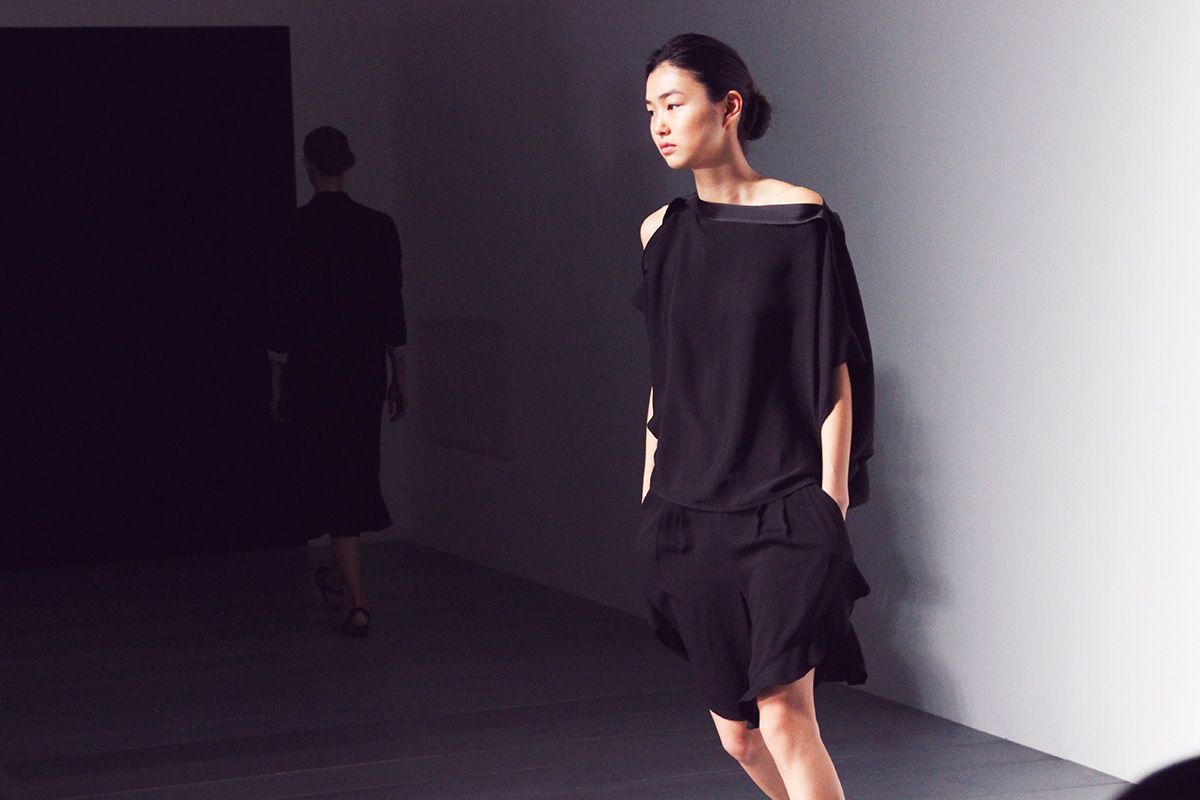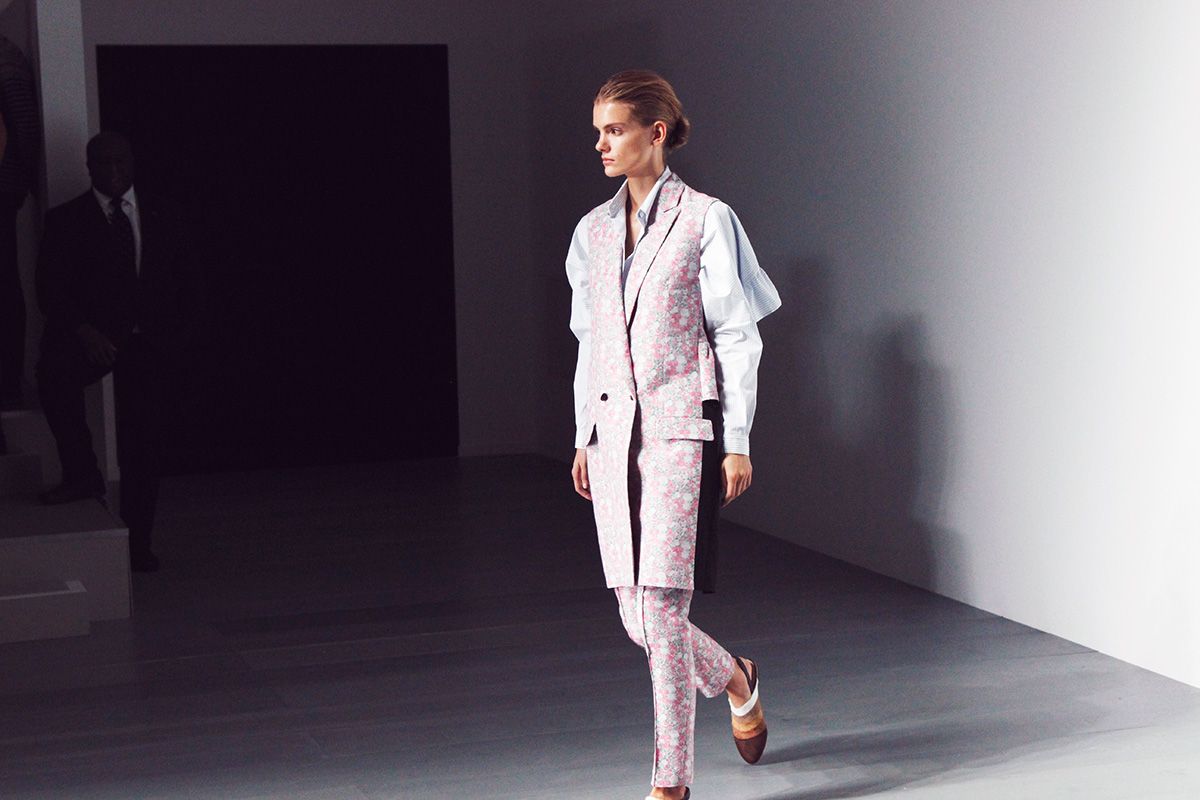 PHOTOS & WORDS: ZOE LONDON
(PLEASE DO NOT REPUBLISH PHOTOGRAPHY WITHOUT CONSENT.)
EUDON CHOI NEVER DISAPPOINTS, AND THE HAIR AND MAKEUP WAS SOME OF MY FAVOURITE ALL SEASON.


HAIR: NAOKI FOR BUMBLE AND BUMBLE
MAKEUP: ADAM DE CRUZ FOR MAC COSMETICS
There was something about the Eudon Choi hair and makeup that I just absolutely loved. By far one of Friday's standout hair looks was by the Bumble & Bumble team, headed up by Naoki. Using a low pony tail and a little bit of texture, came this beautiful yet slightly roughened bun, with a delicate stencil work chalk spray inner detail. Eudon Choi had actually been incredibly influenced by 20th century American painter Georgia O'Keeffe for SS15 – perhaps an unusual source of inspiration.
While you might be hasty to jump to the conclusion that the inspiration was drawn from her iconic floral paintings, it actually came from her life, and her own personal style. With that American artist vibe low slung bun in place – and it's stencilled design (a nod to the paintings, perhaps) – it were only befitting that the clothes were in tune with the almost androgynous influence. With a slight buck to the Spring/Summer trend in mostly black or white styles, Eudon Choi went with only a hint of pastel, and print.
A real barely there makeup look was created by Adam de Cruz for MAC Cosmetics, and he described to me the Eudon Choi girl this season as being "comfortable in her own skin." Great, something I can totally hop on board with – the confidence to rock your own look, your way. He made this dewy skin look with a punch of colour to offset the use of heavy black fabrics – which came in the form of a three toned lip mix, one that fascinated me greatly backstage and led to that beautiful photo being captured at the top of this post – due to the fact that I couldn't take my eyes off it. As you can hopefully see in the face chart, it was a slight ombre mix of red and pink in the middle, edging out to orange toward the corners, this beautiful rich, bold lip was worn by only a handful of the girls, as not to distract too much from the catwalk. And of course, because the Georgia O'Keeffe Choi girl is after all, a busy creative woman.
The little details in the Eudon Choi collection – florals, few pastels and the sharp cut edges combined with the heavy use of black, made it clear to us that of course as always, black is the new black. But in a way, Choi manages to take the edge off the bold black, by trimming sleeves and embossing those floral details onto the oversized fabric silhouettes that glided down the runway, and really, it left me thinking about whether black really is the ideal trend for Summer after all.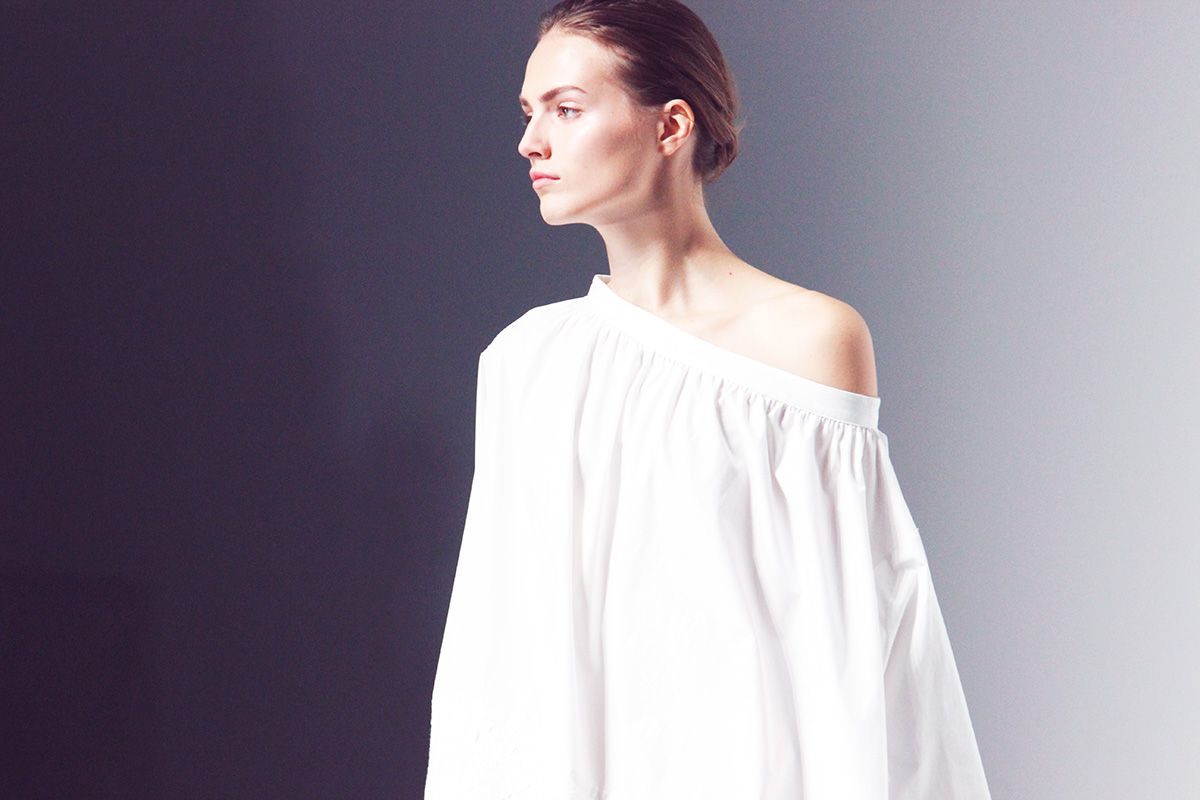 ** SO HOW CAN I DO THIS AT HOME? **
It can be hard reading glossy Fashion Week reports and imagining doing the looks at home, so this season i'm adding in a few easy-to-recreate tips for us normies (and on a budget, too!) I'll be trying some of them out myself. Here's how you can get a similar style to the muted Eudon Choi SS15 look!
– The lip is a standout here. Mix together bold colours to make your own ombre or rich lip.
– Don't be afraid of androgynous shapes and cuts, they can be the most flattering and professional.
– Use Face and Body instead of heavy foundation, wear your confidence with pride.
– Try the low slung bun instead of a top knot.
There you have it! So many reasons why Eudon Choi was once again one of my standout shows from LFW this season. What do you think of the makeup, hair and clothes?