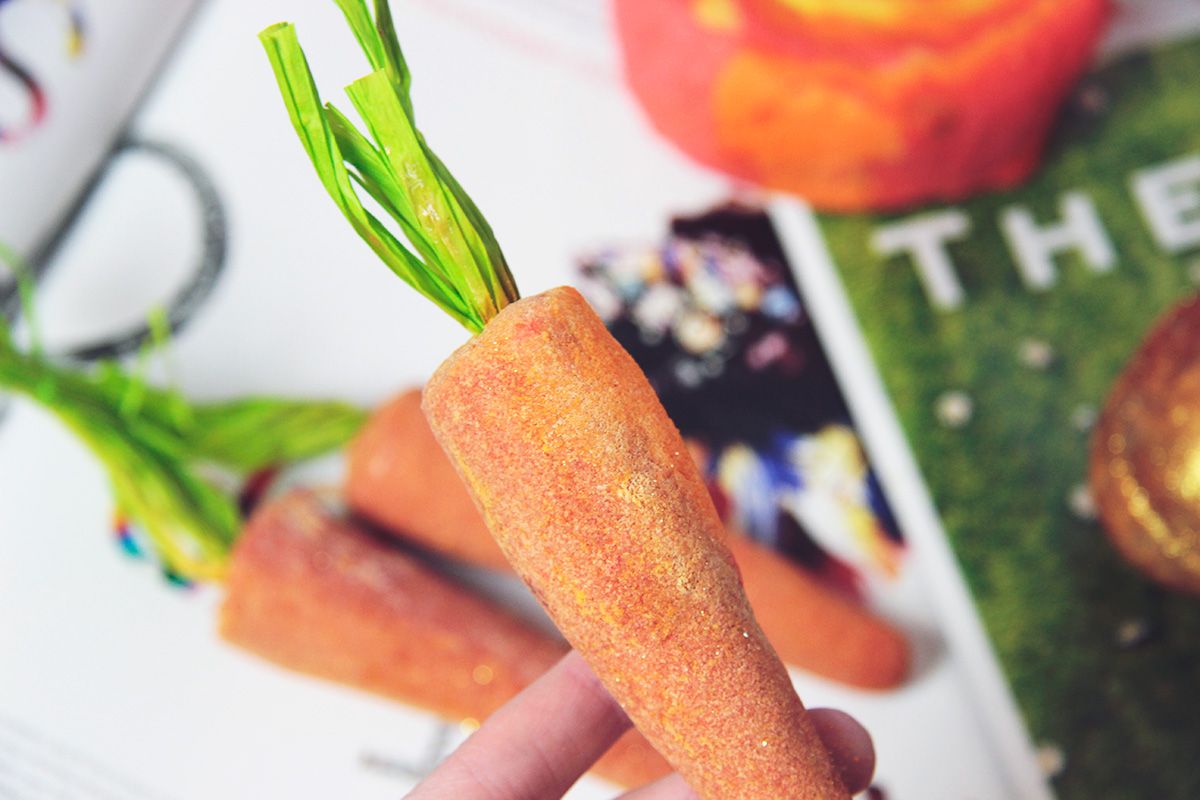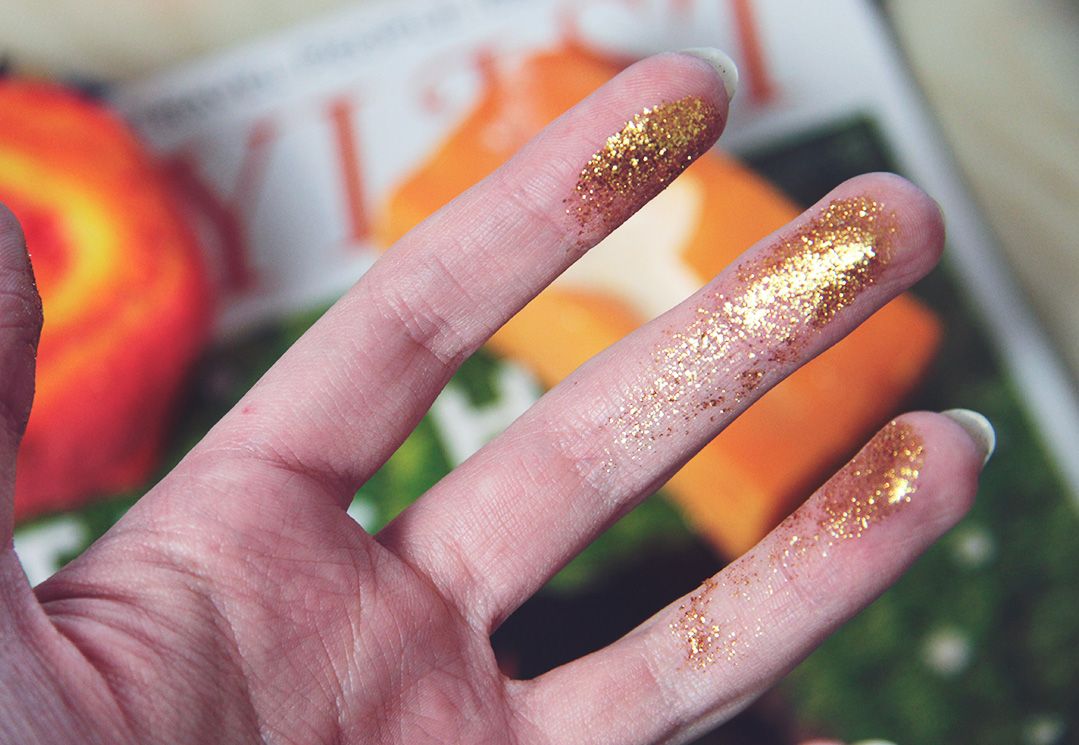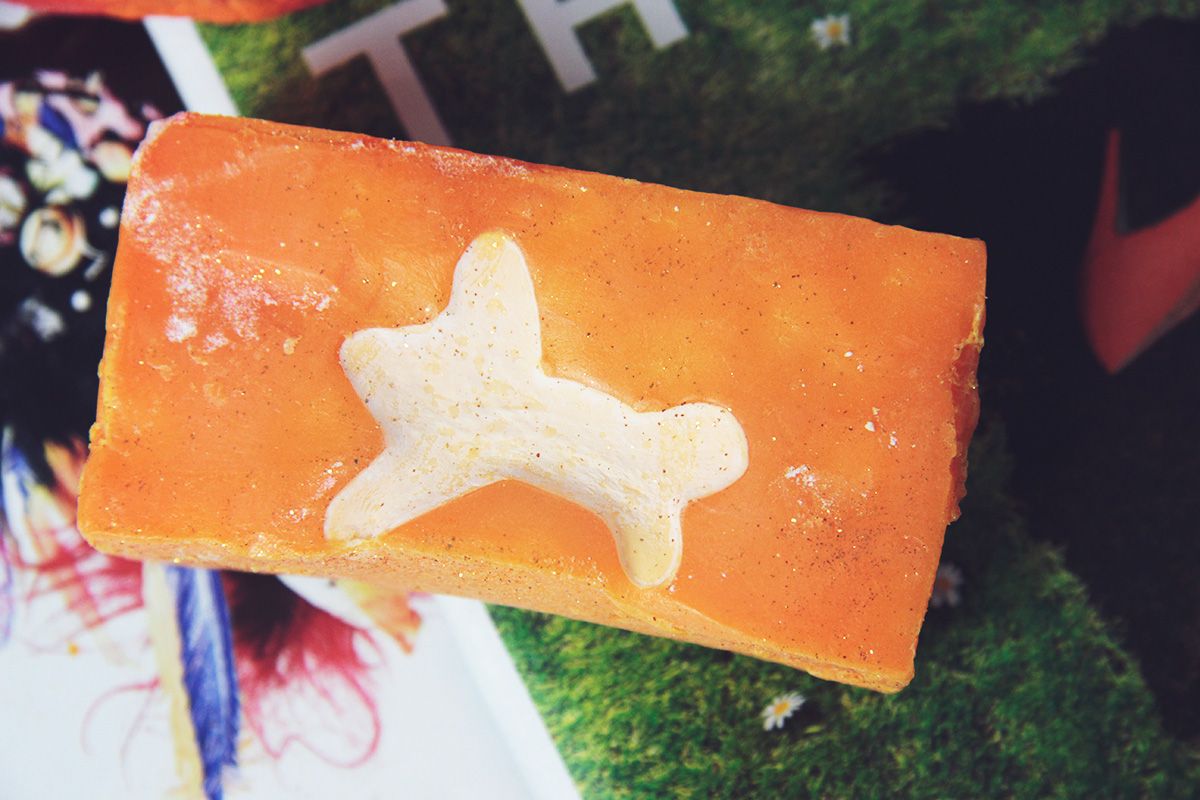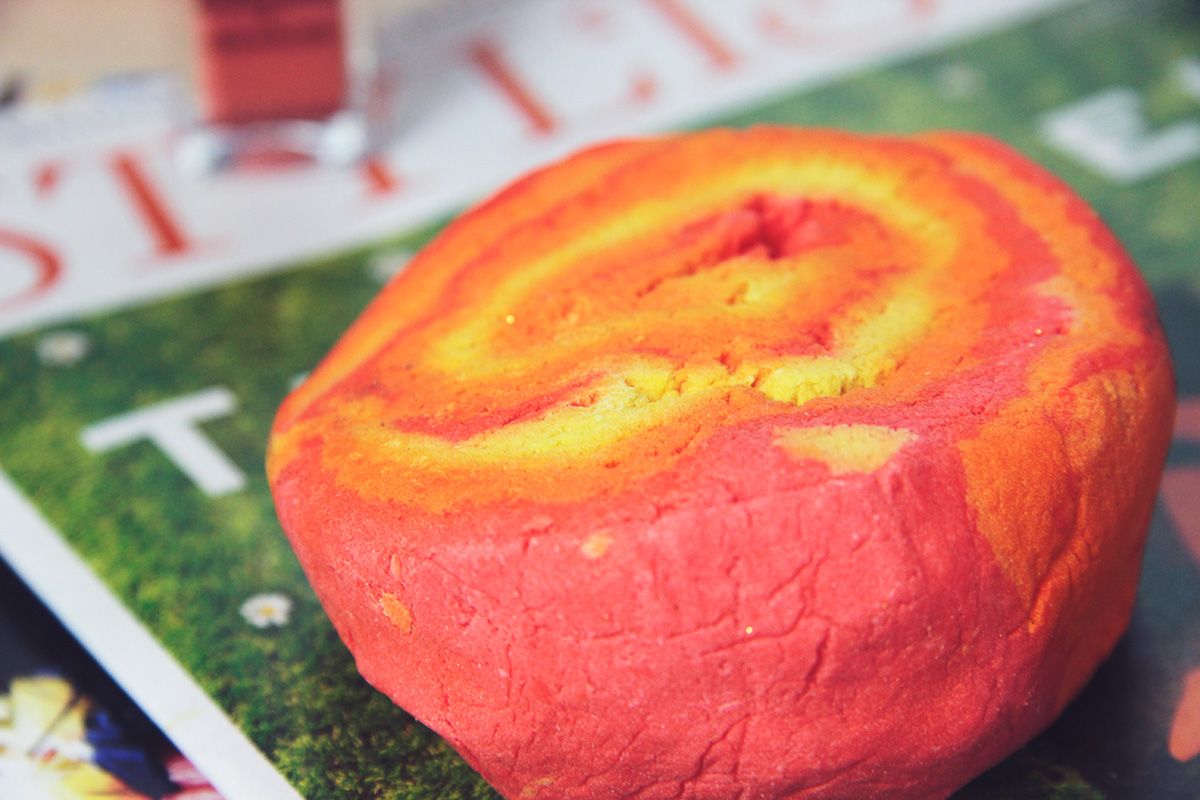 PHOTOS & WORDS: ZOE LONDON


FEATURING
LUSH BUNCH OF CARROTS BUBBLE BARS*
LUSH BRIGHTSIDE BUBBLE BAR*
LUSH CARROT SOAP*
LUSH GOLDEN EGG BATH BOMB*
Here's another little LUSH collection for you and this time we're talking Easter. It's Good Friday today so you're gonna be at home and browsing the Internet or at your local shopping centre so what better time to treat yourself to a little Easter pick me up that wont pile on the pounds. I love getting chocolate, don't get me wrong, but I would prefer a couple of LUSH gifts! So read on and see what LUSH Easter treat is suited for you before they take it off the shelves… and psst, there's a free bath bomb offer going on at the minute too!
First up I have to talk about the product in the final picture, the LUSH Brightside Bubble Bar. This smells absolutely incredible, of citrus and oranges. I've already worked my way through a whole bar of this that I bought myself and I have to say it's genuinely one of my favourite LUSH Bubble Bars of all time. It costs £4.50 so it's pricier than your normal bubble bar, but I dunno if you can see how insanely thick it is. It's huge! It's totally worth the money, I got about five baths out of my other one! Cue a bit of panic buying this weekend as I realise it's not around forever… ahh!
Also in the bubble bar camp are these cutely designed Bunch Of Carrots. I'm yet to try one of these, but they are also citrus flavoured with lemon and bergamot oil being some key ingredients. I love the way they come and I'm pretty certain i'm going to enjoy these as much as the Brightside! These come in at £5.95 for the bunch.
One i'm not entirely sold on is the Golden Egg Bath Bomb. The content of glitter on this is unreal, as you can see in the box it came in it's rubbed off onto every other product and well, as shown above – as soon as you pick it up you get covered in gold glitter. It's not one for everyday. I think that younger kids and people looking to head out to a party (or just a penchant for glitter!) will enjoy this one more, but I think i'll probably not quite enjoy this one as much as the others. This one costs £3.50.
I'm actually quite bad at spoiling myself with nice soap bars, tending to go for convenience and cheapness of supermarket soaps rather than spending a pound or so more on something a bit nicer, but after getting the Carrot soap I have had my mind changed. This thing not only is adorable but it smells amazing! It's £3.95 for the soap slice so yeah it's a good £2 or so more than what I usually spend on a bar of soap (damn London rent life!) but I am curious to see how long it will last. I get the feeling the higher quality of this will make it worth the price and it's opened my eyes up to the LUSH soap collection!
F R E E B A T H B O M B A L E R T —
So here's a little treat for you, this weekend LUSH have hidden a secret 'easter egg' (DVD menu style) in their website for you to find, somewhat of a treasure hunt if you will. If you find it, you get it for free and you just pay the postage – so ideal if you were already going to make an order. It's called Error 404, and if you're lazy like me you can just click here to claim your free bath bomb. Hurry though, they're not all going to be free forever..!
Happy Easter!