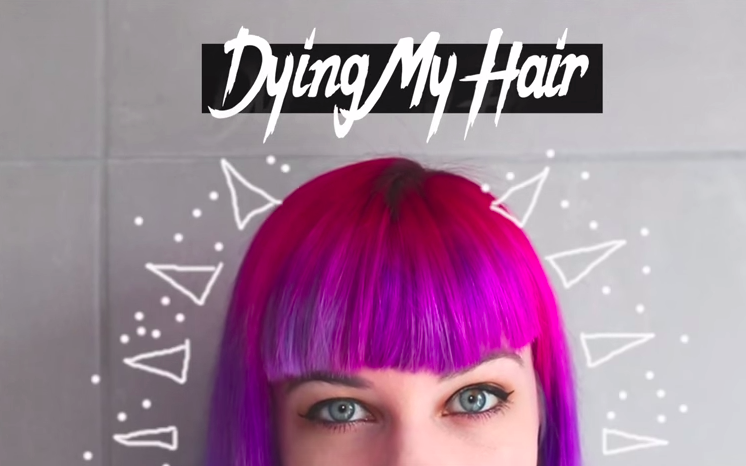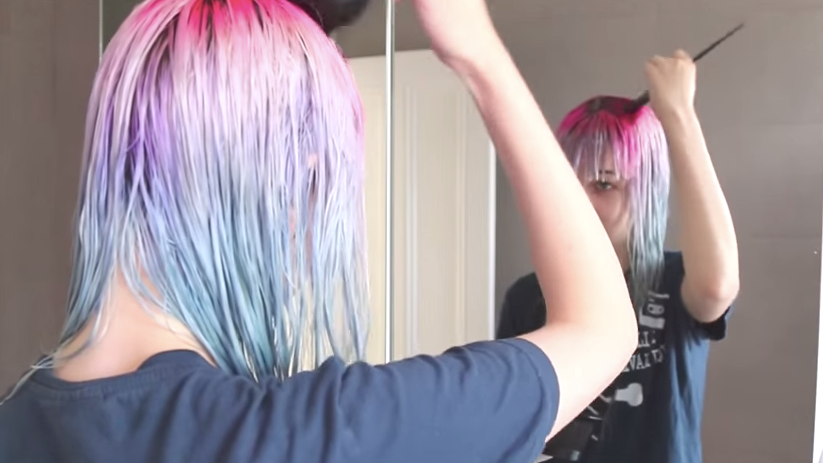 +–+–+
PHOTOS & WORDS: ZOE LONDON
MY NEWEST VIDEO SHOWS HOW I DYE MY HAIR MYSELF AT HOME!
+–+–+
I finally got round to shooting a video that had been highly requested all over my twitter, instagram, facebook – you name it! I haven't shot a proper hair dye video since back in 2013 so it was pretty long over due. Seeing as I switched up my hair myself at home recently to add in pink and purple, I got to it and shot a new tutorial!
You can see in the screenshots above that it takes you through step by step the process of faded (but bleached) hair to bright, colourful hair using just my fingers and some hair dyes. I played around loads with the editing on this, even adding in some homemade animations of my own, and George shot some lovely footage to play about with. George's aunt and uncle very kindly lent us their bathroom to shoot in (rather than our pokey rented flat) so I hope you enjoy both the visuals and the tutorial.
I'm really getting to grips with YouTube at the moment and I actively enjoy doing it, which is a far cry from how I felt about a year ago or so. I'm so pleased my video content is being well received and I feel inspired, motivated and creative to play around with new styles of both filming, editing and colour grading as well as music. All of these things combined mean I hope i've found my unique video style and if you do enjoy watching my videos, do hit subscribe and stick about for the ride! George and I create all the content ourselves so it makes our day when someone likes it!
+–+–+