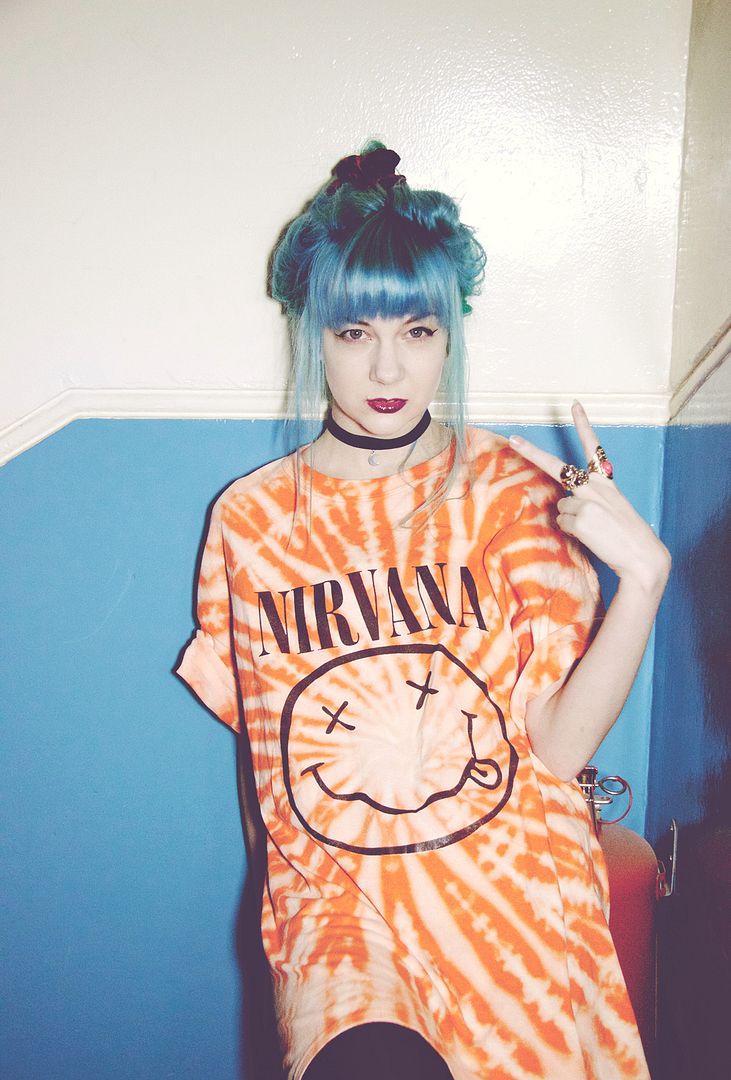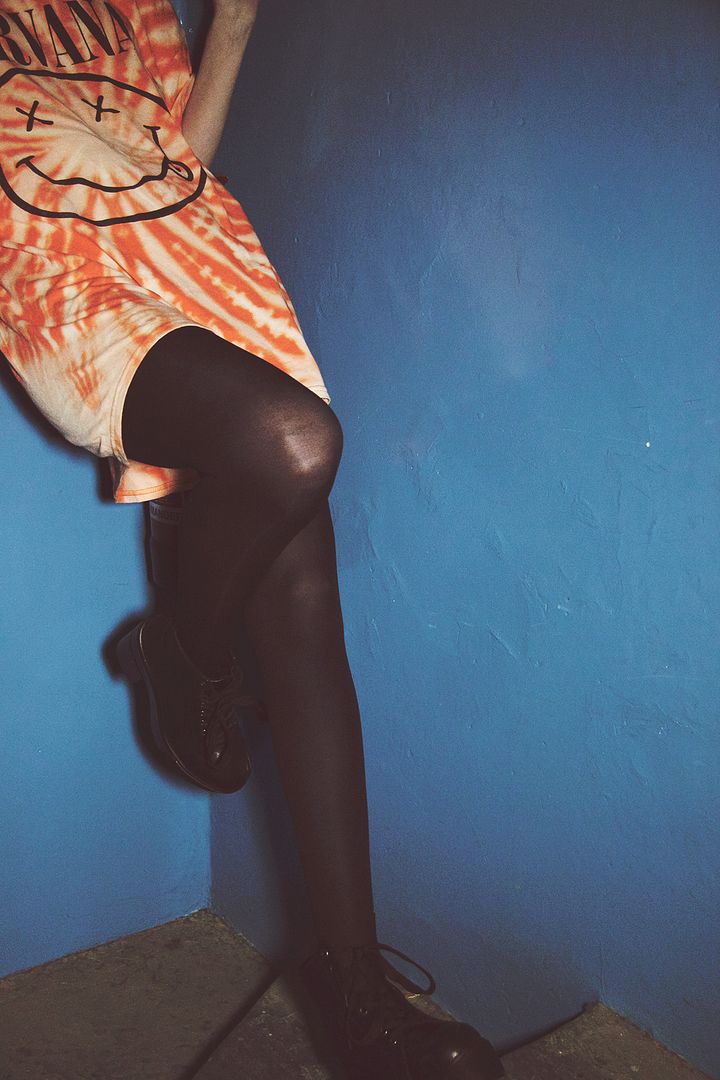 PHOTOS: GEORGE ROCKETT
PHOTO EDIT: ZOE LONDON
WORDS: ZOE LONDON
WHY BEING RIGHT IS ALWAYS WRONG


NIRVANA TEE: EBAY
SHOES: MISSGUIDED.CO.UK*
CHOKER: REGAL ROSE
SCRUNCHIE: AMERICAN APPAREL
I dunno how I feel about this photo set. I wanted a dirty, grime filled setting to wear this insanely oversized custom made Nirvana tee that I got from eBay, but George and I are still getting to grips with lighting and shooting and learning as we go along, so this is kind of a work in progress. I wanted that stark, vintage almost polaroid look from the 80s, shot on bad cameras with good intentions and in dingy clubs in downtown LA with the colours all bleached out wrong and the focus all messed up.
But I dunno, something about these didn't turn out how I wanted in my head. The light is great on some and too harsh on others, the blue is too clashing and it's just not quite right. But I do have strong visions for things that don't always come through.
The thing that I always think about making new art is that it's important to document it as you go along. Even though I wasn't really very happy with this photo set, it's the process that went into it that meant I felt it was worth sharing. A blog is after all, a diary. I don't ever promise to be perfect for you, in fact i'm not that kind of girl. You can tell that from my face, it's all wrong and not really right for a conventional fashion blog, i'm not like those beautiful European girls on lookbook. But I like to have fun and I like to experiment. This was an experiment, and we had fun making the photos and learning as we went.
I hate that there's too much pressure on a blog these days. It's gotta be prim, perfect and proper and just fuck that, I'm so bored of it. I like to upload what I want. If you're not perfect and you smudge your lipstick or god forbid swatch makeup on your hairy arm – which we all have, by the way – you'll end up being bitched about on forums and having your life speculated about. I scroll through bloglovin' and I see a million photos the same. We're not perfect nor should we strive to be. Let loose and do what you want, it's your blog, and your diary. Well, todays diary entry can be filed under "I don't care."
…which I guess in a way is kind of apt for this tee.
)