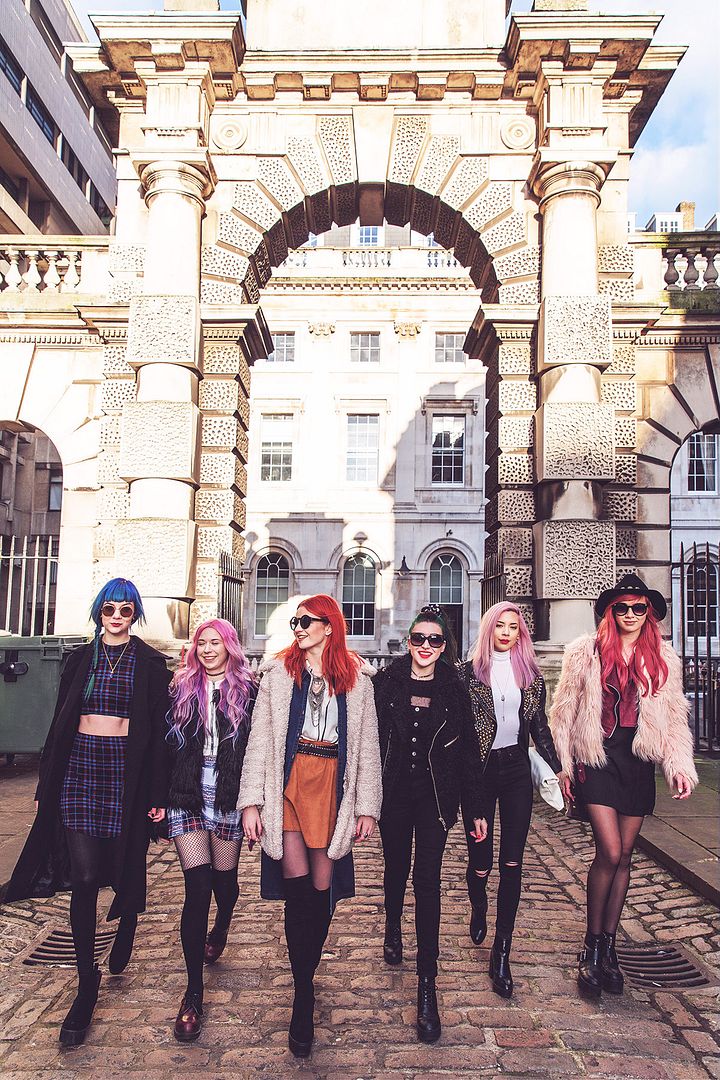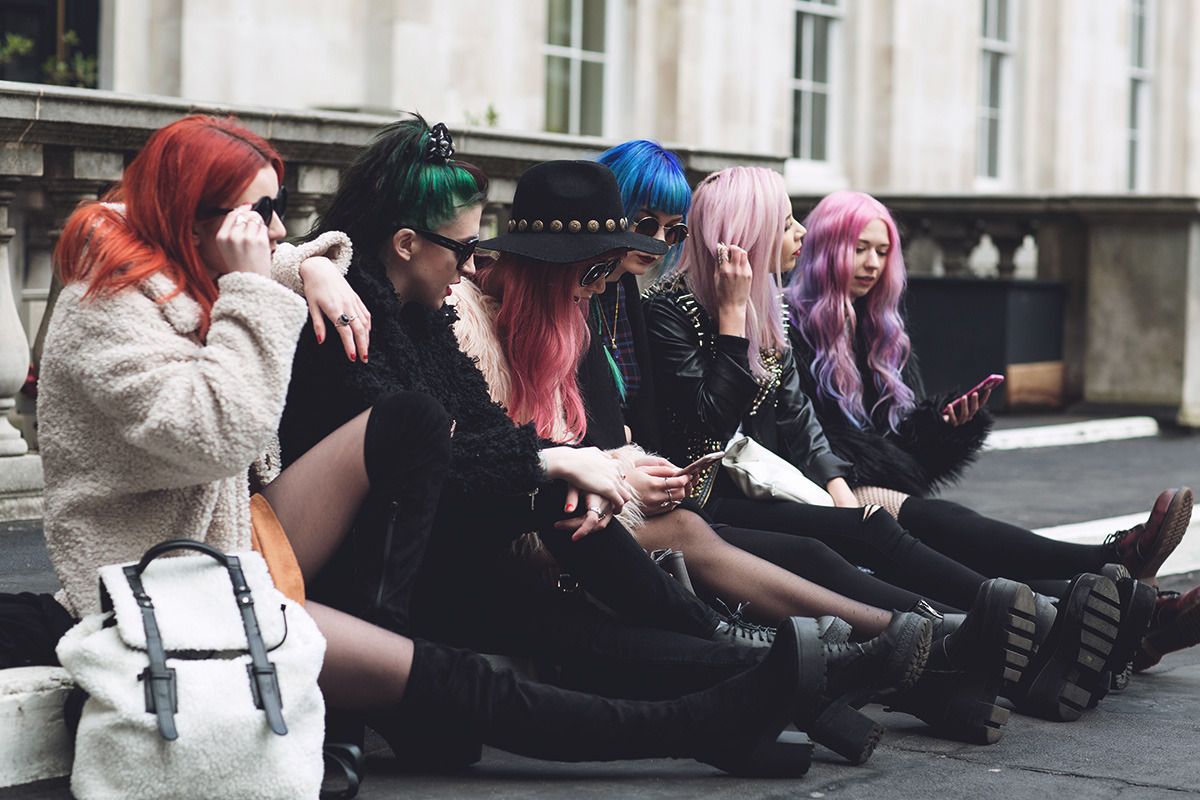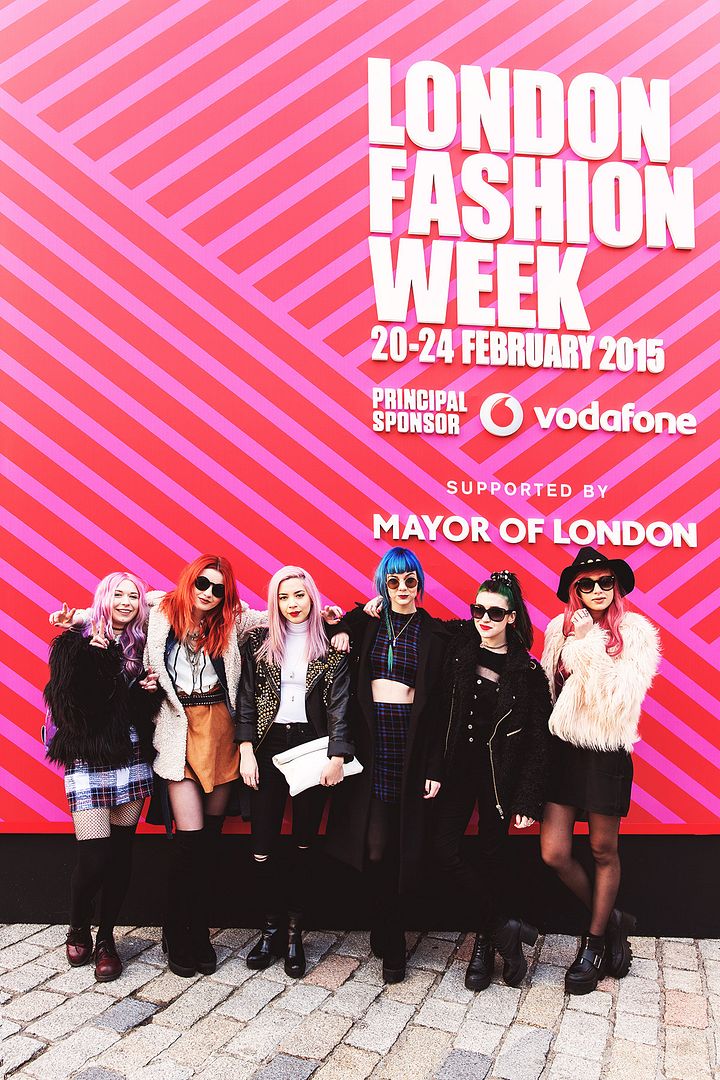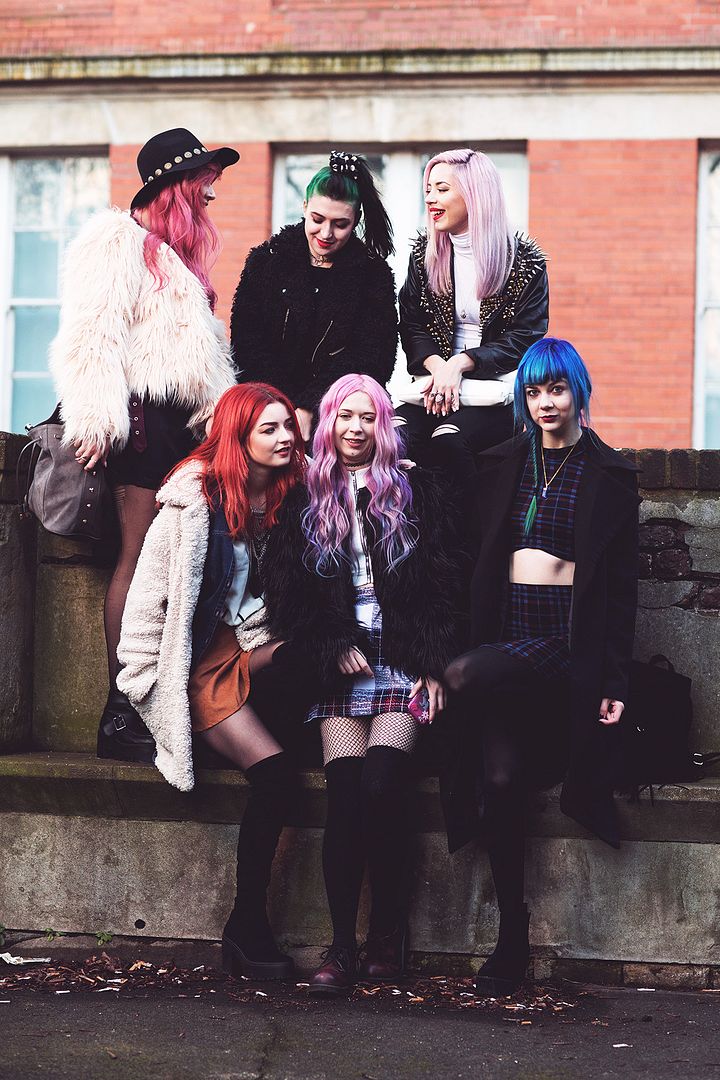 +–+–+
PHOTOS: OSCAR MAY
EDIT & WORDS: ZOE LONDON
OUR FIRST EVER SHOOT – MEET OUR BLOGGER FRIENDSHIP GROUP!
ALL THE COLOURED HAIR IN ONE PLACE, AT ONCE…
+–+–+
First up there is one lovely lady missing from these photos and that is the wonderful Helen Anderson. She couldn't be with us as she had a wedding to go to and that is more than fair enough. I say we need to shoot again sometime right… just saying.
Anyway it was a total and utter dream to shoot a full set of photos in various locations not only with the incredibly talented photographer that is
Oscar May
but because it was the first ever time I got to do a full outfit shoot with five of my favourite ladies in the blogging world. A real honour and a treat. Also it felt like the most natural thing in the world, we all seemed to fit together really well and honestly, I do genuinely think that all together, our styles are similar enough to give 'flow' but naturally different enough to give a bit of substance. We didn't want to look all matchy because we're all very different style-wise.
We worked with Boohoo.com on this as they very kindly put us all up in a hotel for the weekend of LFW so we could all work together and shoot. So pretty much everything we're wearing is Boohoo bar one or two items, and if you want to see the lowdown on my full outfit and everything i'm wearing, you can
check it out in this post here
.
I love each and every one of these girlies, we are all so similar and had just a total laugh with each other. I'm genuinely properly sad it was a full week ago and wish we could have more girly sleepovers soon! Speaking of which, there is one more shoot set to come to stay tuned for that, but it's in a totally different set up..
Check out all the girls below and everything they're wearing on their individual blogs! Let me know what you think of the idea of shooting in a group/with other bloggers and what you think of Oscar's beautiful photography!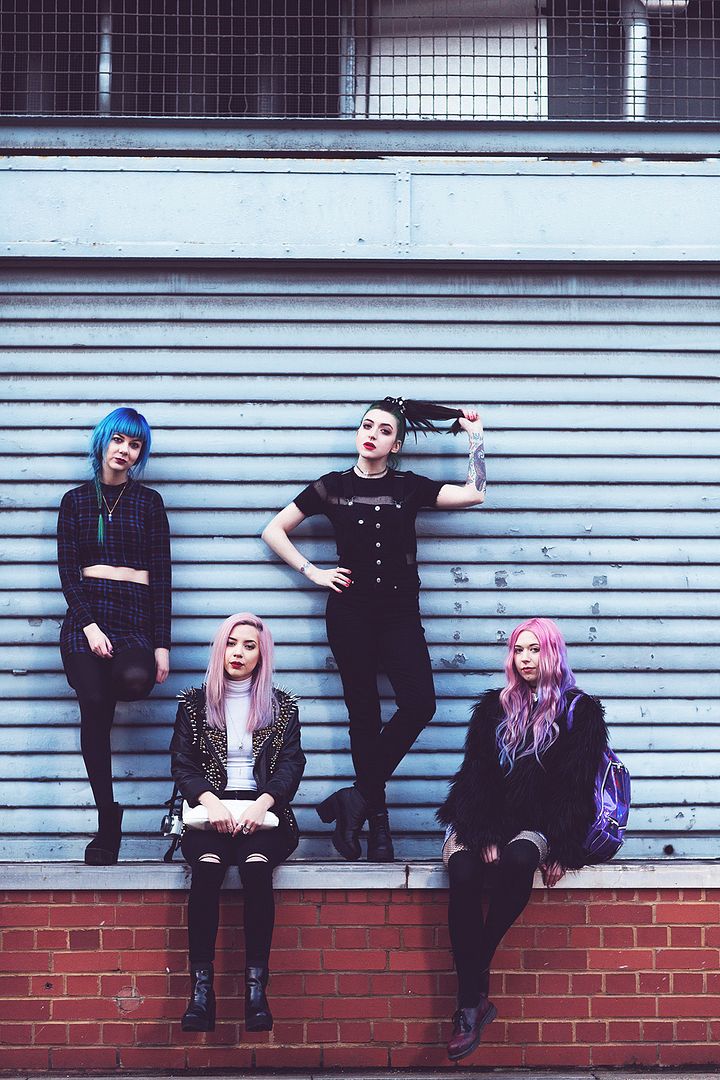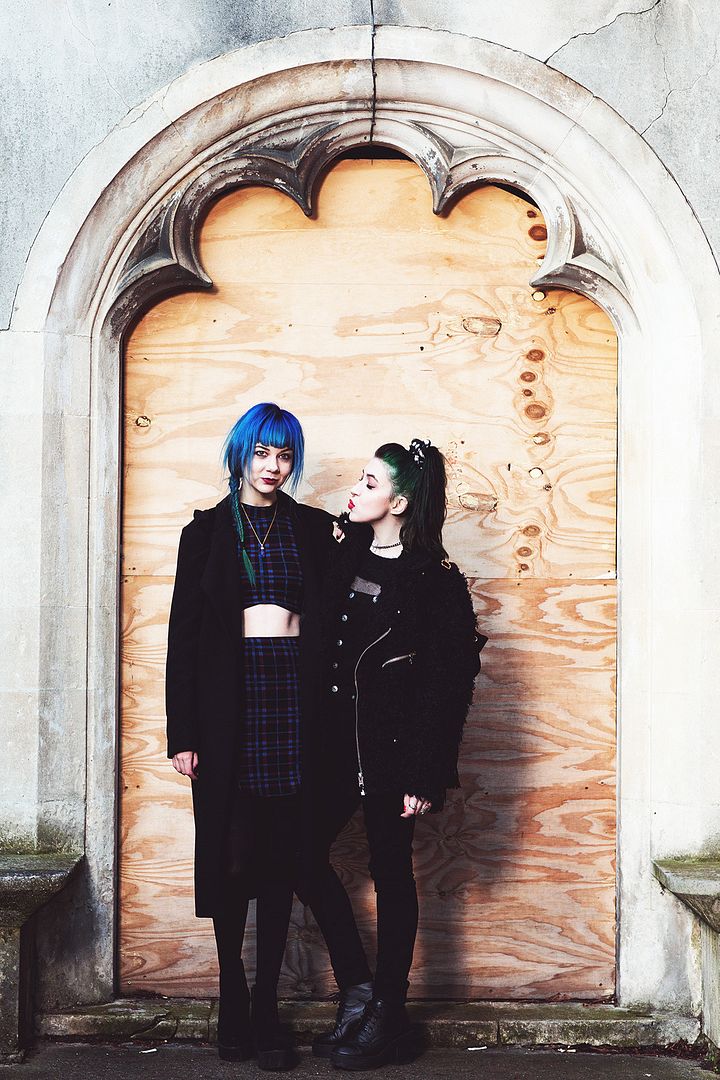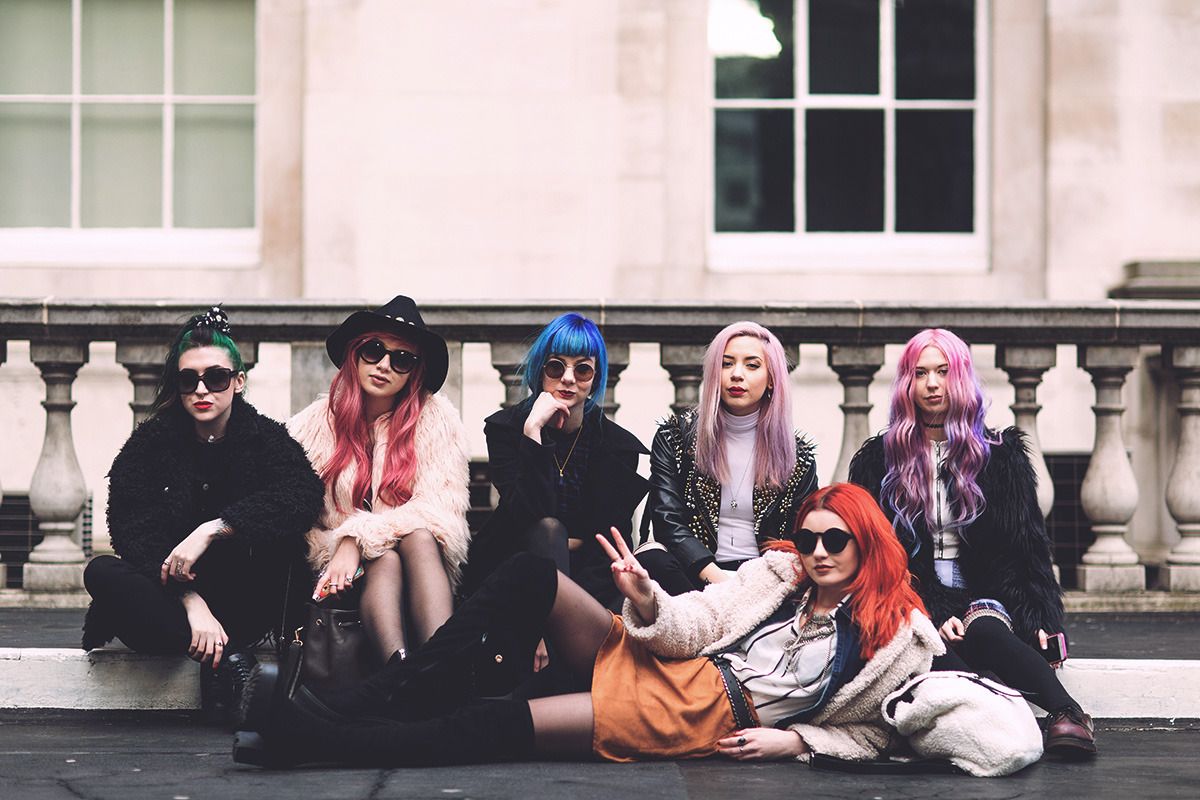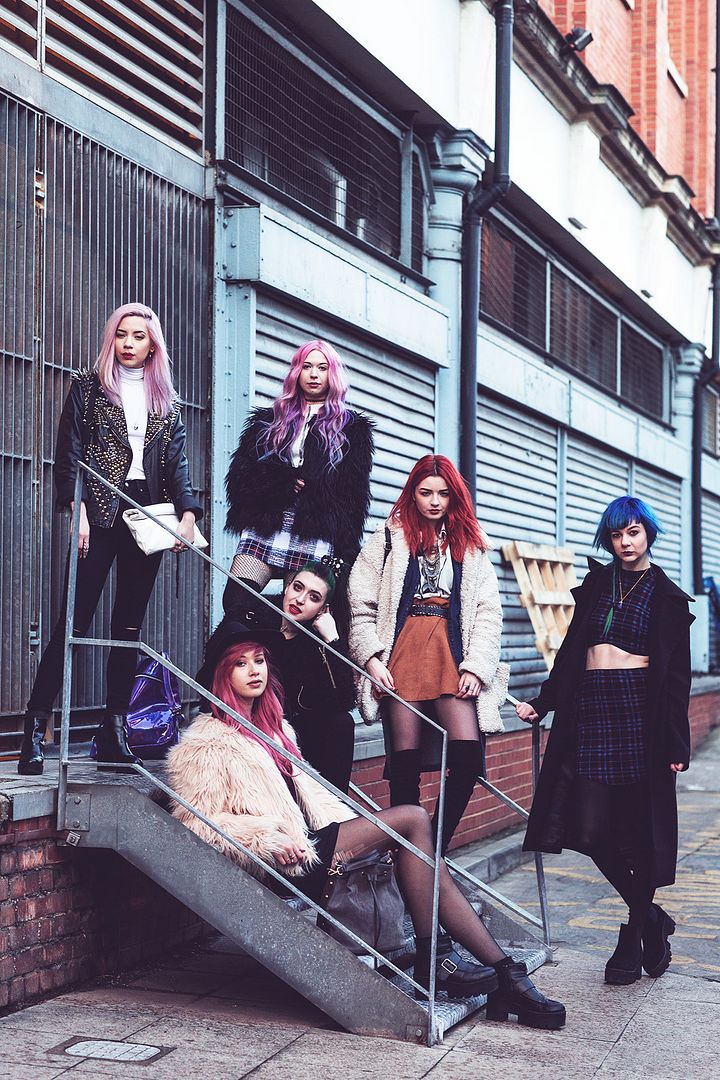 +–+–+