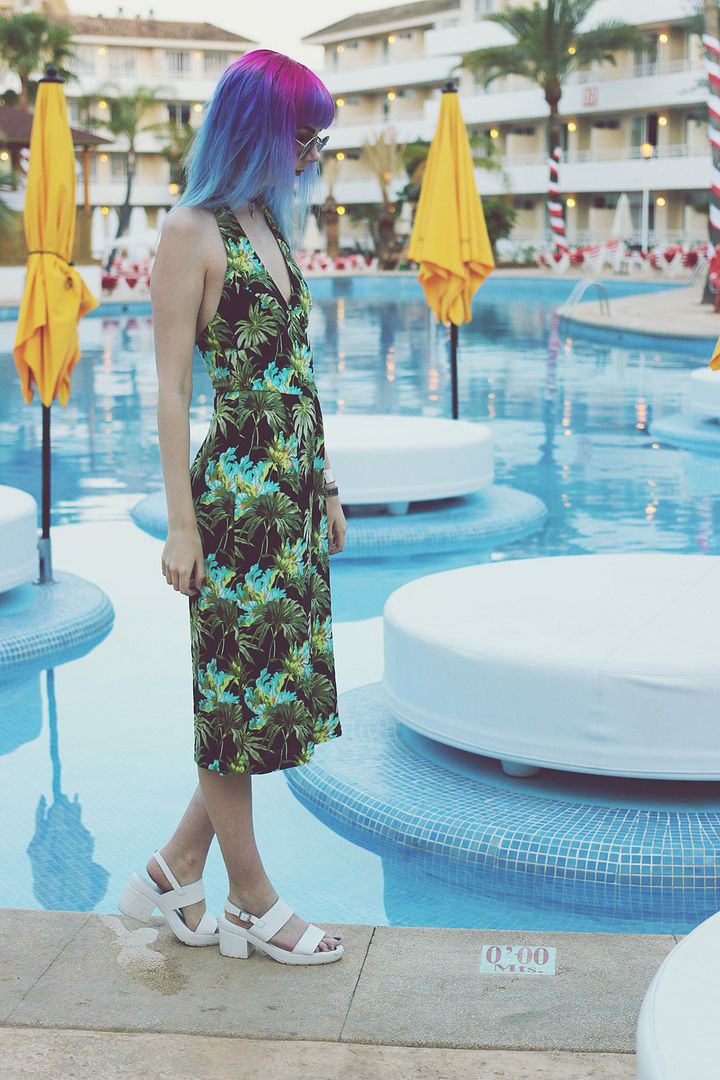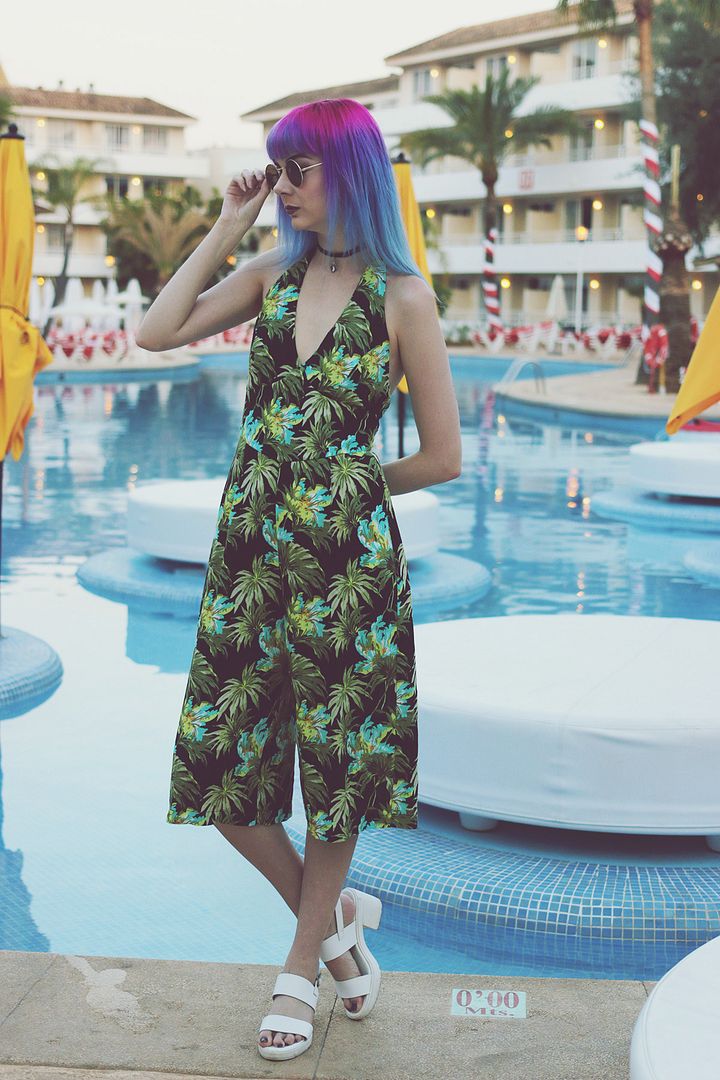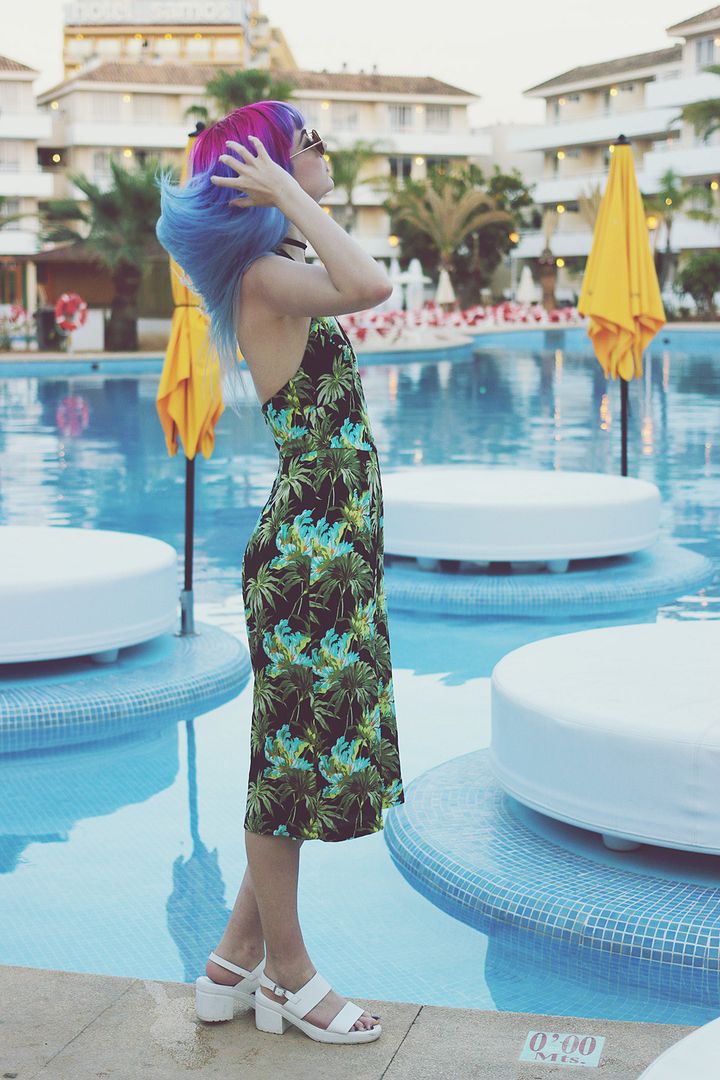 +–+–+
PHOTOS: JEN THORNE
EDIT & WORDS: ZOE LONDON
FEATURING
PLAYSUIT: TOPSHOP*
SHOES: ASOS
NECKLACE: TOPSHOP
SUNGLASSES: ASOS
+–+–+
I never really wear tropical prints. I don't really know why, other than maybe I always thought it clashed with my hair a bit. I'm always looking to push my own boundaries and try new styles though because I think it's nice to have fun with the clothes you wear and begin to express yourself in adventurous new ways as the months and years move on. So for this Summer I thought i'd start playing about with more tropical and floral prints, and that starts here with this amazing Topshop playsuit.
I went on a personal shopping experience with Topshop a couple of weeks ago to kit me out for my DJ gig instore, and they very kindly gifted me a certain amount of money to spend in store. When I was a teen who had just moved to London, I could barely afford Primark clothes – well I couldn't afford Primark clothes – so I used to ask for Topshop vouchers for my birthday and Christmas. I'd go into the Topshop Oxford Circus store and spend about three hours looking at every single item before carefully choosing treasured pieces to spend my voucher on. Shopping around the store with the Personal Shopping team reminded me of that, and I felt so lucky to be able to do something like that at the hands of Topshop – so thankyou Topshop for making my day!
Anyway this playsuit jumped out at me and as soon as I tried it on I fell in love. I looked a bit like that hearts in eyes emoji for a good 10 minutes as I twirled and twirled in the dressing room with glee. I love the fit, the colours and the halterneck style – it's so unusual and different to anything else I own. Of course I had to take it to Mallorca to wear poolside, to get the most holiday vibes out of it as possible!
What do you think of this playsuit and tropical prints for Summer? Is it something you'd wear on holiday?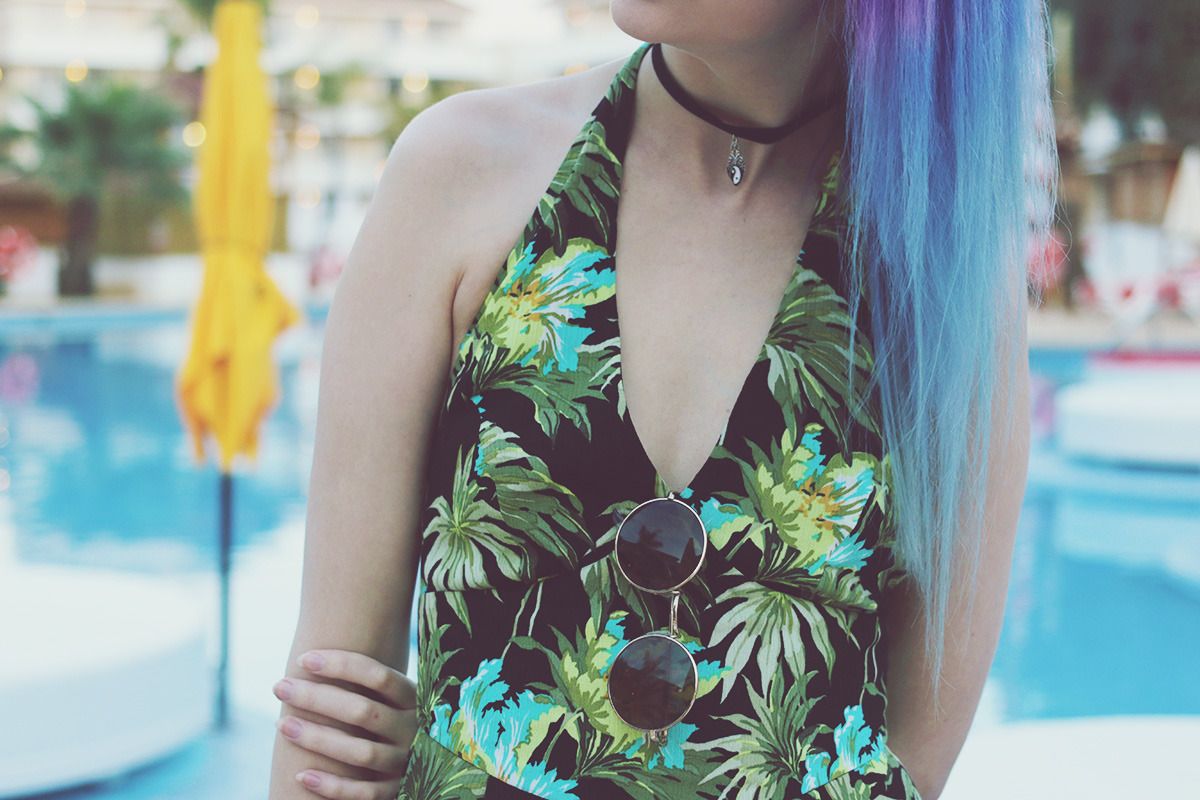 +–+–+