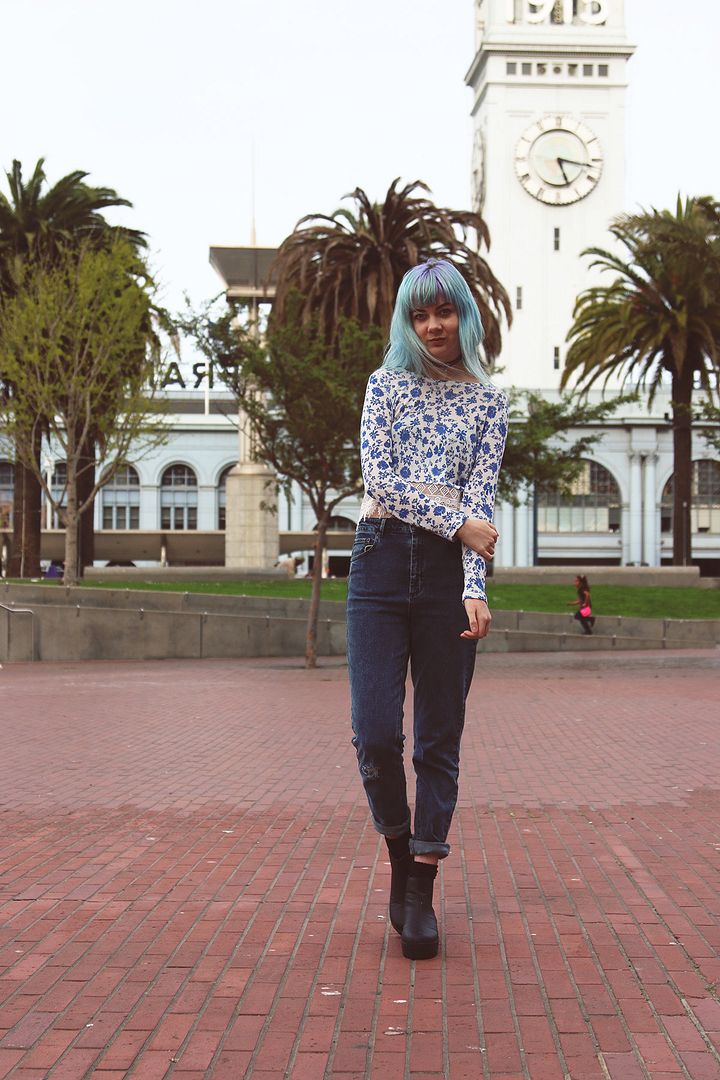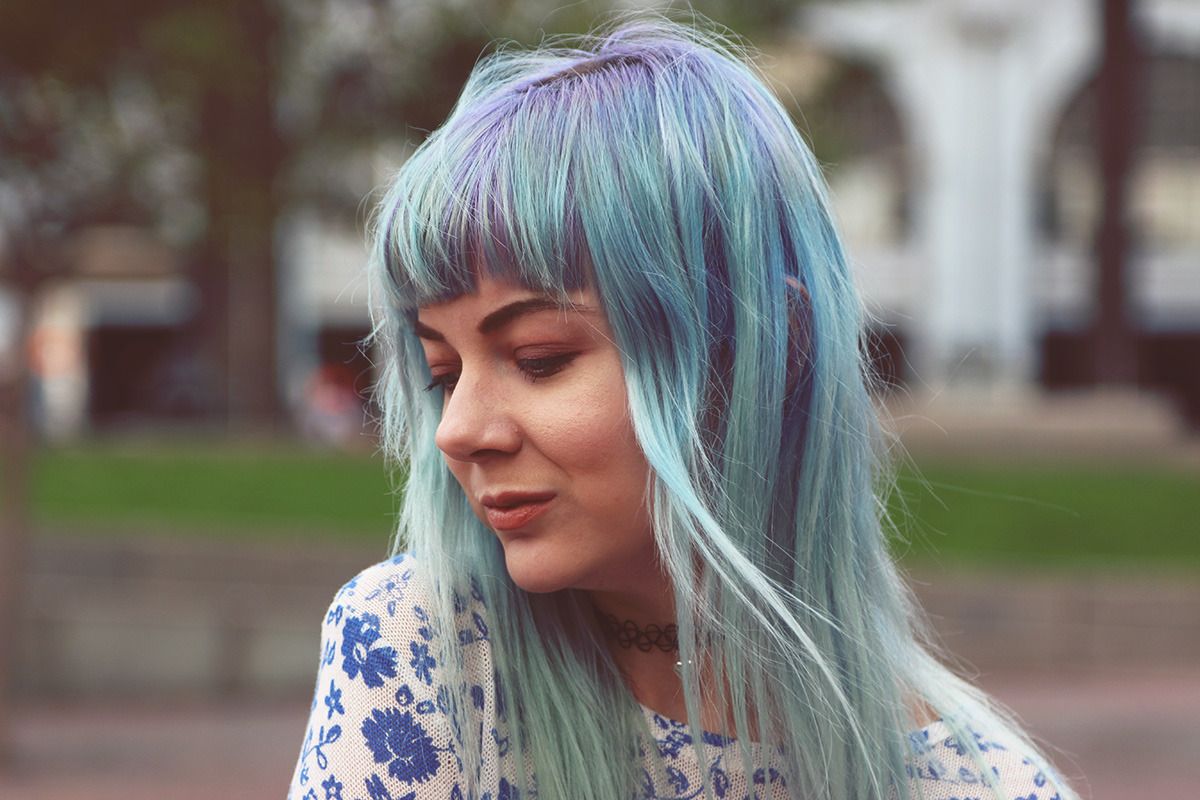 +–+–+
PHOTOS: GEORGE ROCKETT
EDIT & WORDS: ZOE LONDON
FEATURING:
TOP: H&M
JEANS: ASOS*
SHOES: BOOHOO.COM
CHOKER: ASOS
+–+–+
This isn't the most interesting of outfits if i'm honest, but it's a pretty casual representation of day to day city style in my eyes. Taken by Pier 1, at the port of San Francisco in the afternoon, it was a fairly breezy day with a bit of warmth. I am still pretty new to the world of mom/boyfriend jeans, but after getting this pair from ASOS a few months ago, I find myself reaching for them just as often as my super skinny jeans.
I picked up this top from H&M on a whim a few weeks ago, as I just loved the print. It was a total bargain at just £7.99 or something like that and it quickly found its way into my suitcase for America. I wasn't sure how i'd wear it, but when I tried it on with these jeans, I loved the mix of slight boho/girly crochet vibes, and pretty 'hard' cut of the jean style when paired with boots.
It can be quite hard to style up mom jeans without looking too boyish, and I think this kind of soft patterned top can help to soften the overall look. I also totally favour this style of comfort when walking around the city on a fresh Spring afternoon! What do you think of the overall look? This was taken on a great day exploring San Francisco by foot, and we walked over a fair bit of the city.
Let me know in the comments if you'd wear a similar thing!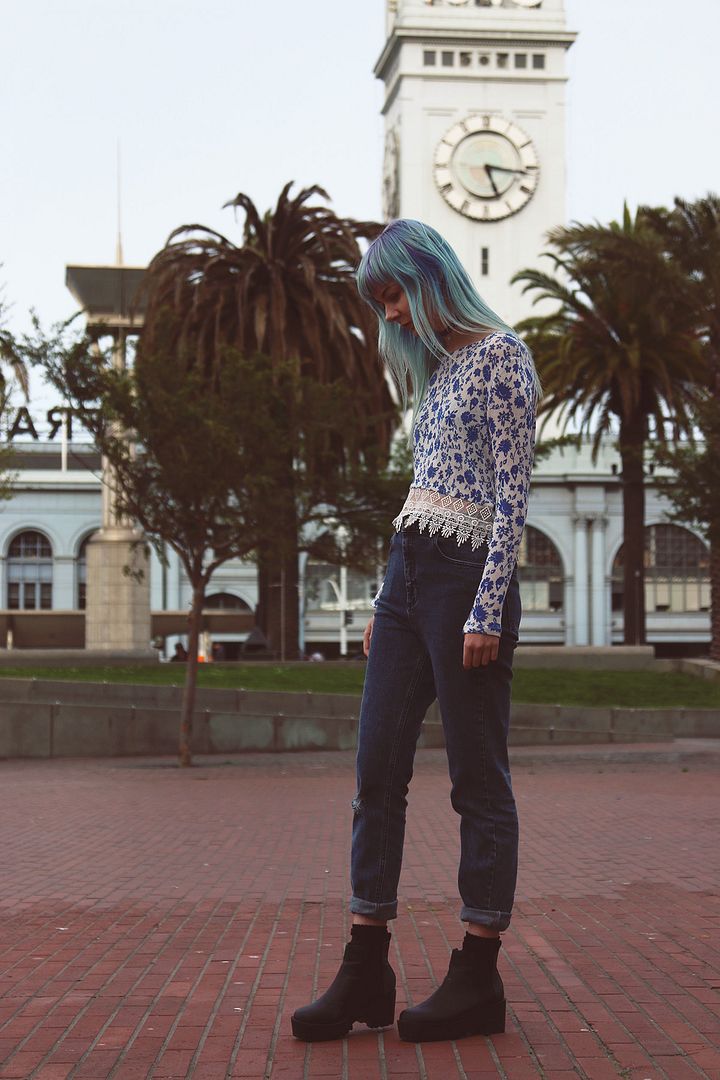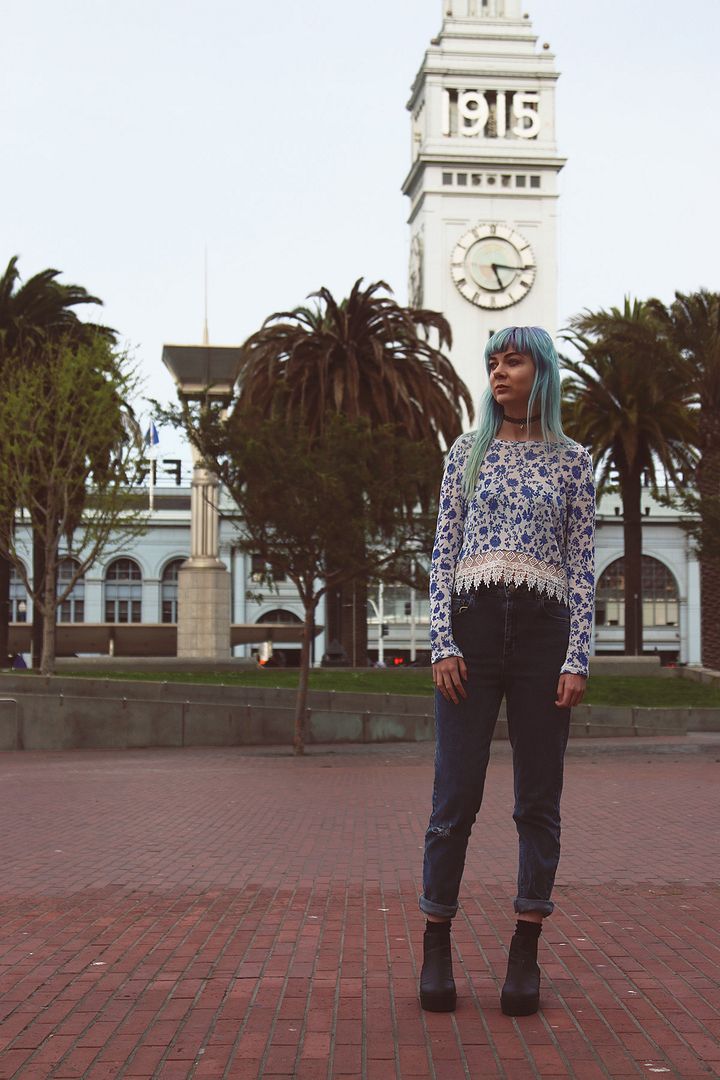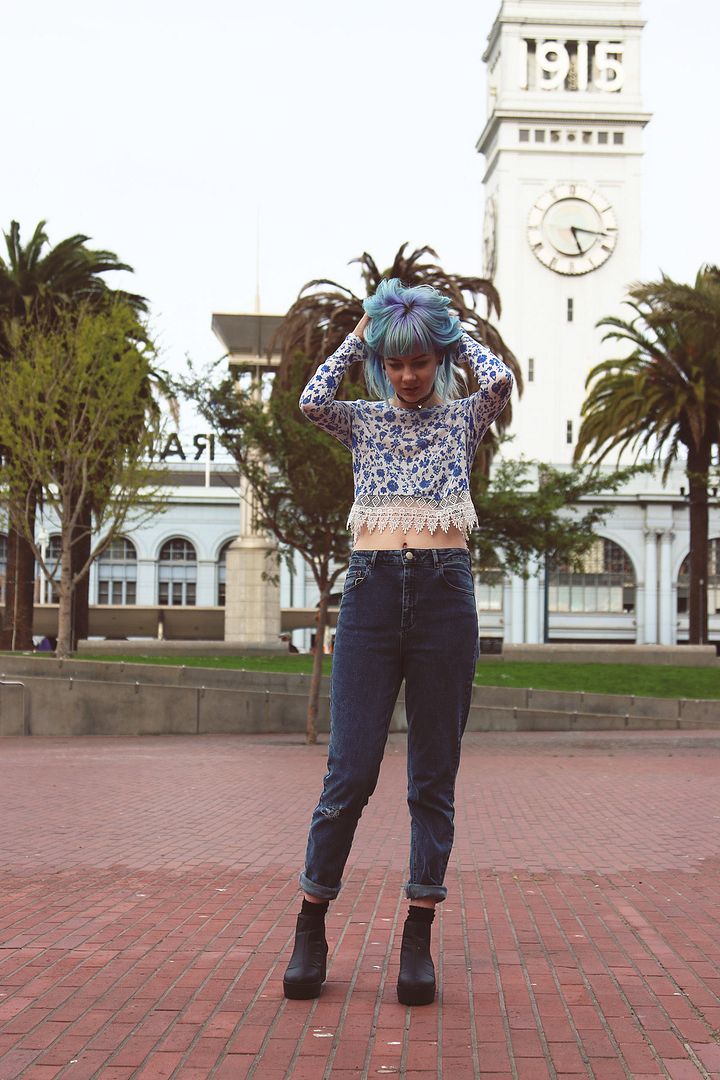 +–+–+