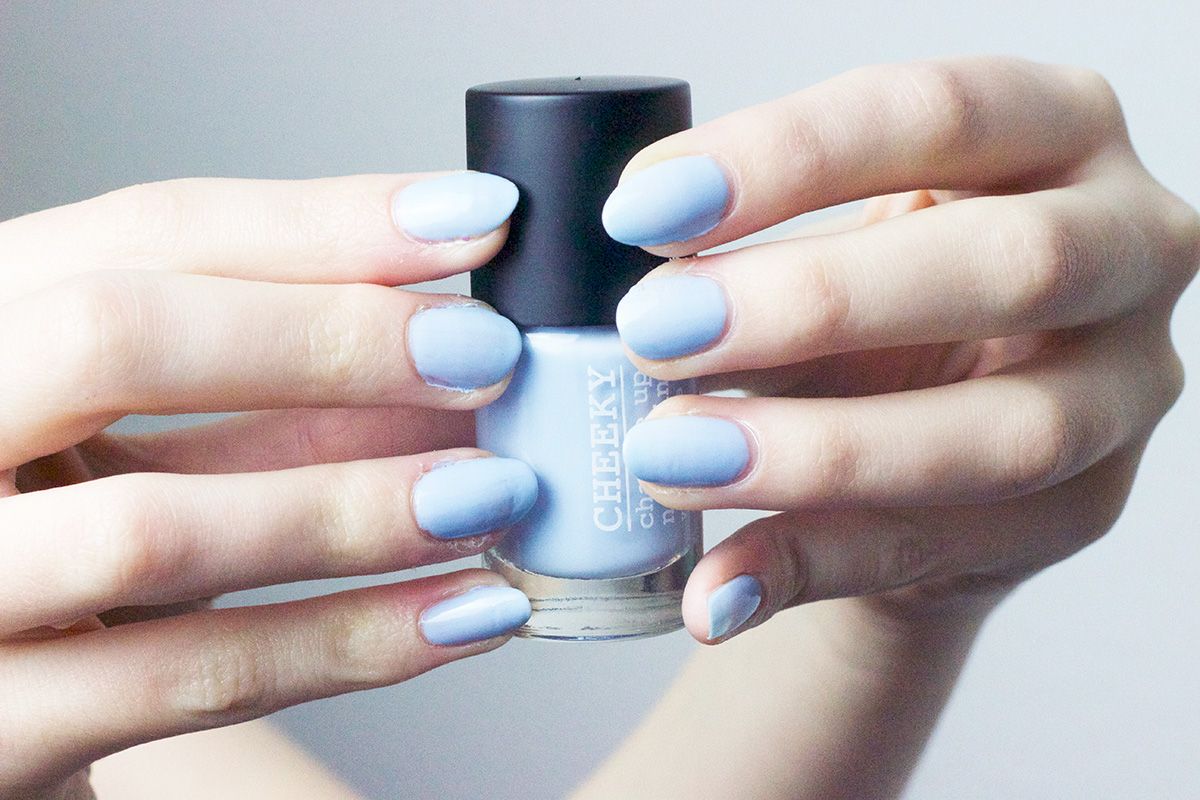 PHOTOS: GEORGE ROCKETT
WORDS: ZOE LONDON
CHEEKY CHAT ME UP NAIL PAINT IN ICE ICE BABY*, £7 LAUNCHING SPRING
I am all about pastel nails atm, if it's not white nails it's some variant on that and it's probably something to do with the weather turning from Winter to Spring and all these pretty pastel shades popping up here there and everywhere. I know, pastel you're thinking; it's not very you, but actually on my nails I do really like to have a light toned colour going on. Sometimes my wardrobe is so jazzy I need to keep my nails calm so I don't look like a walking colouring in book.
The polish I couldn't resist this week is from Cheeky, which is a fairly new brand with a new parlour in Shoreditch, and an ever expanding line of treats from bath and body to skincare and now nails. Because I hadn't ever tried this brand before I was intrigued to see how i'd get on with it and I slapped it on ready to go. The formula of this particular shade isn't massively thick, so if you do have a few lumps and bumps on your nail bed – I do on one or two nails at the minute – it shows through quite visibly. Also in hindsight I wish i'd done three coats, but I only had time for two to dry so only did two, and it's not really enough to be honest, as you can see it's still transparent in parts. I prefer my pastels really thick on the nail and not really streaky so this isn't massively ideal.
Coming in at just £7 each though, the shade range is pretty enough to use as a polish for 48 hours or so wear. I wouldn't expect this to last massively long on the nails, but it's toward the lower end of the price spectrum so personally i'm not too bothered by that.
Cheeky is generally pretty cool and I like the branding surrounding it… looking forward to seeing where they take the next bit of Cheeky personality from here! It's under the same umbrella as sister company Cowshed, famed for their puns and naughty names so I know it'll be fun, either way.
Do you rock a baby blue nail?