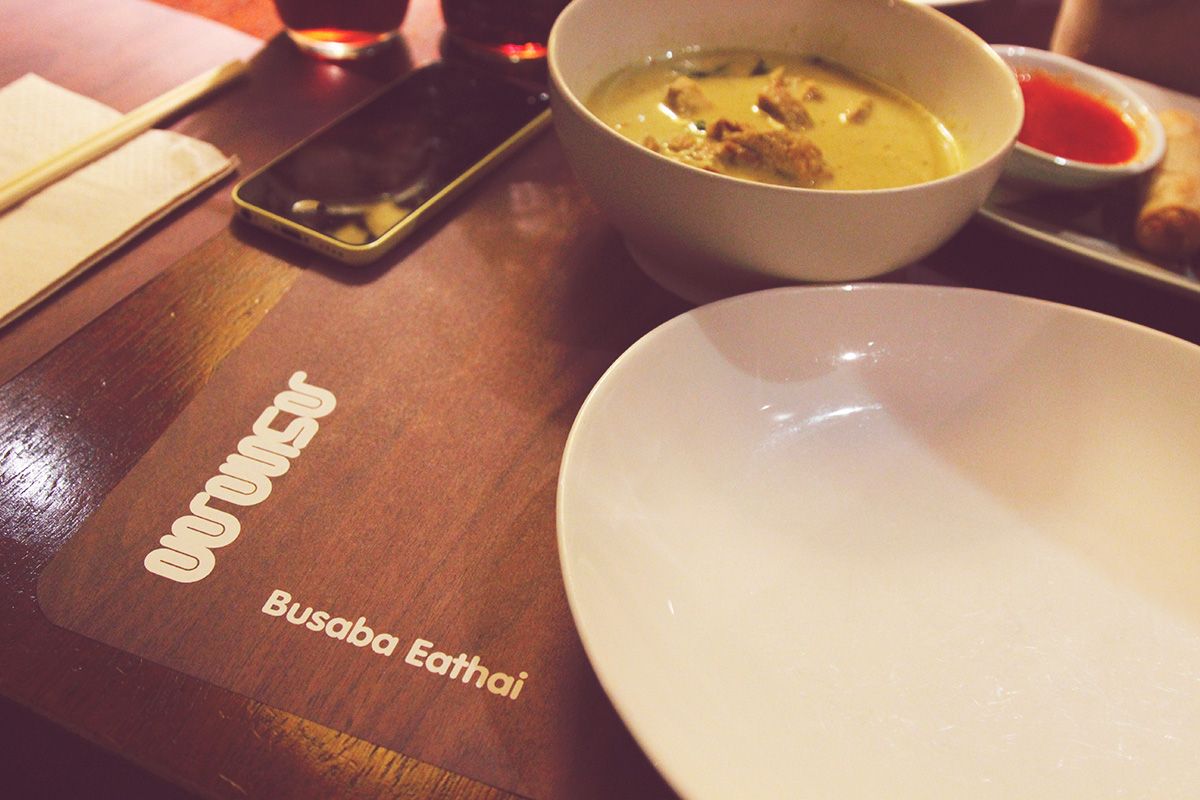 PHOTOS & WORDS: ZOE LONDON
BUSABA EATHAI MIGHT BE A SMALL CHAIN IN LONDON, BUT IT'S STILL ONE OF MY FAVE HANGOUTS FOR AUTHENTIC THAI FOOD IN THE CITY
44 FLORAL STREET, LONDON, WC2E 9DA
George and I don't eat Thai food a lot, it's not one of George's favourite cuisines (although it is one of mine) so when we fancy a change for dinner, we head to Busaba Eathai, which is a small-ish chain in London, with stores mostly in central London, but also now as far out as Kingston and Stratford too. Last night we fancied a little meal out for our date night and so we decided to go to Busaba. This one is really near George's workplace so, that kinda helps us decide…!
It is as far as i'm concerned, a fairly authentic approach to thai food, and doesn't really feel massively too much like a chain just yet. Menus are quite small and concise, which i always like, meaning that the food they do they do it to an art. You can have noodles, rice dishes, curry dishes and all the traditional thai style sides. George and I usually go for a share approach, a bit different to when we go to Wagamamas where we always get our own dishes, at Busaba we like to share the food. So we normally opt for a curry one – Thai Green Curry in this case – and a noodle dish, with some sides and a pot of rice each.
Busaba food is quite hot, it's not really particularly mild, so if you don't like spicy food you might struggle to find something you'll like, although there are some less spicy dishes on the menu. The green curry is one of the spiciest I have eaten in London, and it is absolutely delicious. I can also recommend the coconut rice in the wooden pot you can see here, it's gorgeous.
Busaba is fairly moderately priced too, i'd say it sits in at just more than Wagamamas. They have this new app where you can pay entirely using it, and after a little rocky start we got it to work! It was really fun to try and they actually took £5 off our bill for using the app, which was kind.
If you fancy a bit of thai food in the capital, you'll love the big shared tables at Busaba and the delicious, tasty and hot food! Let me know what you think of busaba in the comments!