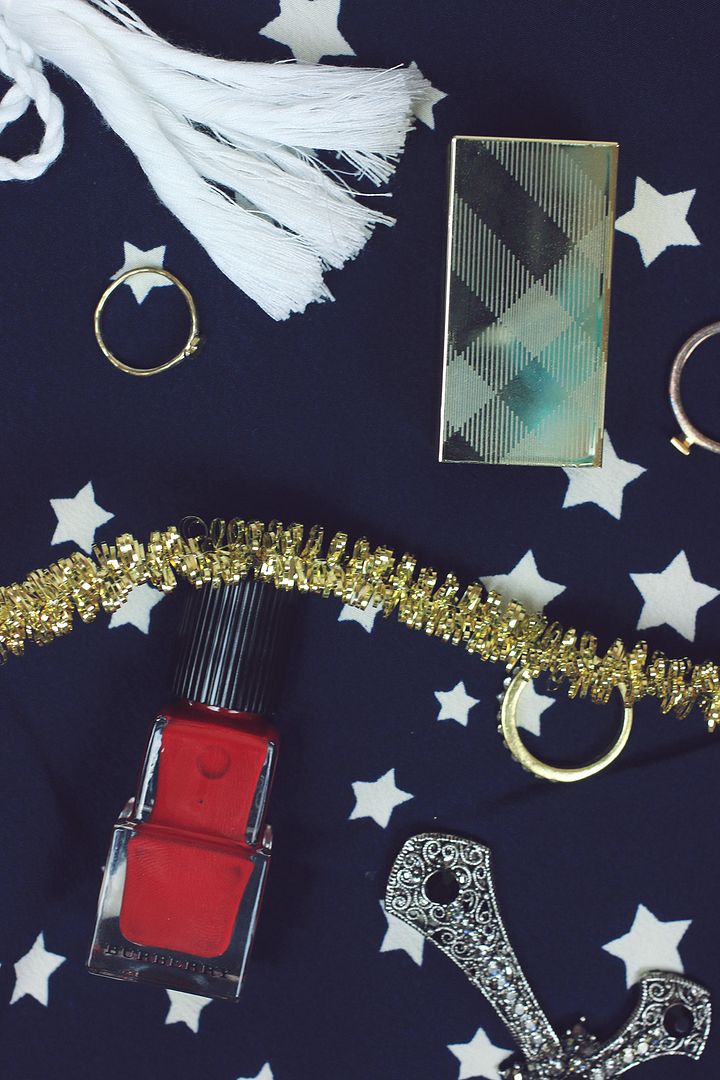 P H O T O S & W O R D S: Zoe London
___
First up, the stress of moving house has taken it's toll on my nails and has caused them to break a bit and be a bit shorter than normal, especially the second finger so I apologise if they're a tiny bit uneven! I have stashed away my crystal nail file in one of many makeup boxes and I can't find it anywhere! Hopefully it's not too annoying. Anyway, I digress. Whether you're ready for it or not, it is fast approaching Christmas and of course that means only one thing as far as us beauty lovers are concerned – seasonal makeup! Today i'm showing you just one piece from the Christmas offering at Burberry beauty.
This is the Burberry beauty nail varnish in shade Military Red, which is an already established shade in the Burberry family. You can buy bags, jackets, ties, lipsticks… anything in this shade already so it's quite a nice tie in to the British brand. This year for Christmas Burberry have stuck to what we all know and love best, the simple red and gold motif that symbolises Santa is out to play in many countries the world over. There are other pieces in the range – some of which i'll feature or mention on my channel in due course – but as this weekend just gone was Remembrance Sunday, I painted my nails red as a tiny little sign of respect (along with wearing my poppy and observing my silence) and Military Red couldn't have felt more apt.
It's a thick polish, that goes on nicely with one coat. Of course I add a second coat to make sure it's evenly distributed and finishes off thick and luscious, but the pigmentation payoff in this polish is really impressive. I've one other Burberry nail varnish – a deep moss green – and the pigment in that is amazing too, so I can see myself starting to build a little collection. On first glance, it would appear the polish itself is tiny, but when you lift the iconic gold lid, you reveal the full varnish.
Military Red this season will be available in nail varnish and lipstick form for Christmas and I think it's a lovely little gift by itself to be honest. It's a bit of a luxury treat, coming in at £15 – but I did find it on Debenhams with
10% off for £13.50
here – but to be honest quite a lot of high end nail varnishes are similarly priced, so I don't feel too guilty loving this as much as I do.
What do you think of Military Red for a nail shade at Christmas? I already love it on my nails and it's only early November! Let me know in the comments.