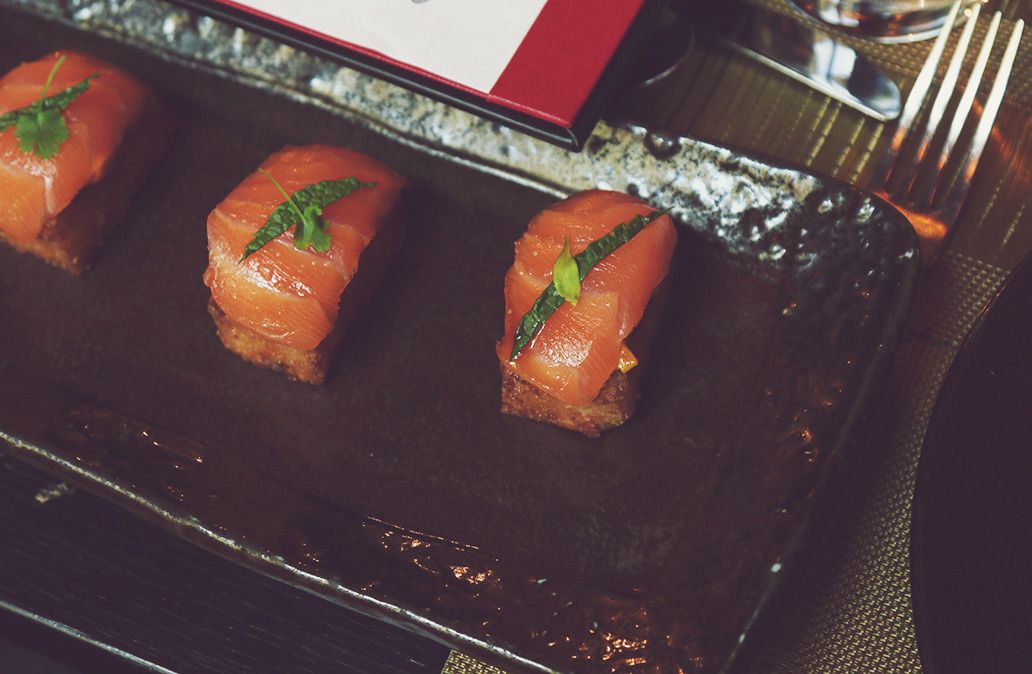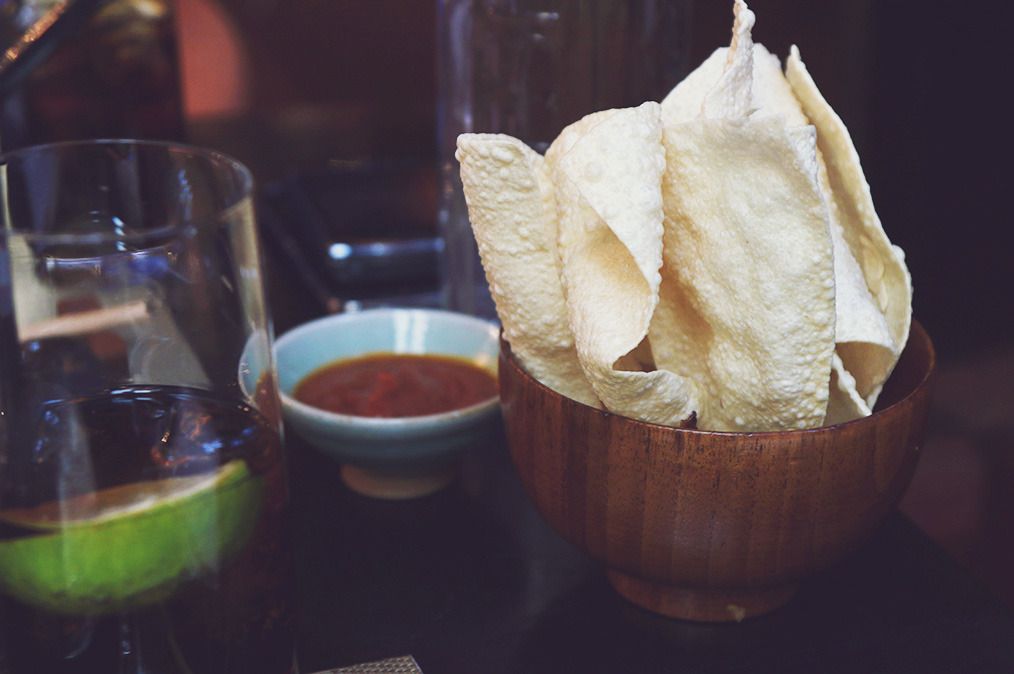 +–+–+
PHOTOS & WORDS: ZOE LONDON
SPICE MARKET UNDER THE W HOTEL LEICESTER SQUARE IS A LITTLE SLICE OF SOUTH EAST ASIA CUISINE.
SPICE MARKET, W HOTEL LONDON, 10 WARDOUR ST, LONDON W1D 6QF
+–+–+
Let's face it, sometimes we just don't fancy another sandwich for lunch. And that's just fine by me. Why? Because there's so many incredible variants in London, you need never not be bored of your lunch/brunch again. Step in Spice Market, underneath the W Hotel in central London. Actually, it's very central, sitting ironically just on the skirt edge of Chinatown. There's nothing touristy or cheap about this place though, it's easily some of the best Asian inspired food i've eaten in London.
With a menu that's mixed enough to suit most palettes but refined enough to not be a clash of flavours, we mixed up our order with things like samosas, and little chicken skewers. The highlight of the menu though undoubtedly has to be the sushi pieces. It's a little pricier than some fast food style sushi joints in London, but this is a restaurant – a beautiful one at that – and the price is reflected in the quality of the fish.
The salmon sashimi and crunchy rice appetiser had my mouth watering! It was absolutely beautiful, soft tender, flavourful fish. You can really tell the sushi grade salmon and it was just gorgeous. I also loved the California Roll sushi pieces here as well, gorge. If there was a few of you about for lunch, ordering sushi between you all would not only be a nice conversational shared dinner, but would split the cost to being more reasonable, too.
So, if you're looking for a brunch date that is a little special, I couldn't recommend Spice Market more. My second time here and I know i'll be back for more in the future! What do you think of this type of cuisine? Are you a big sushi fan like me?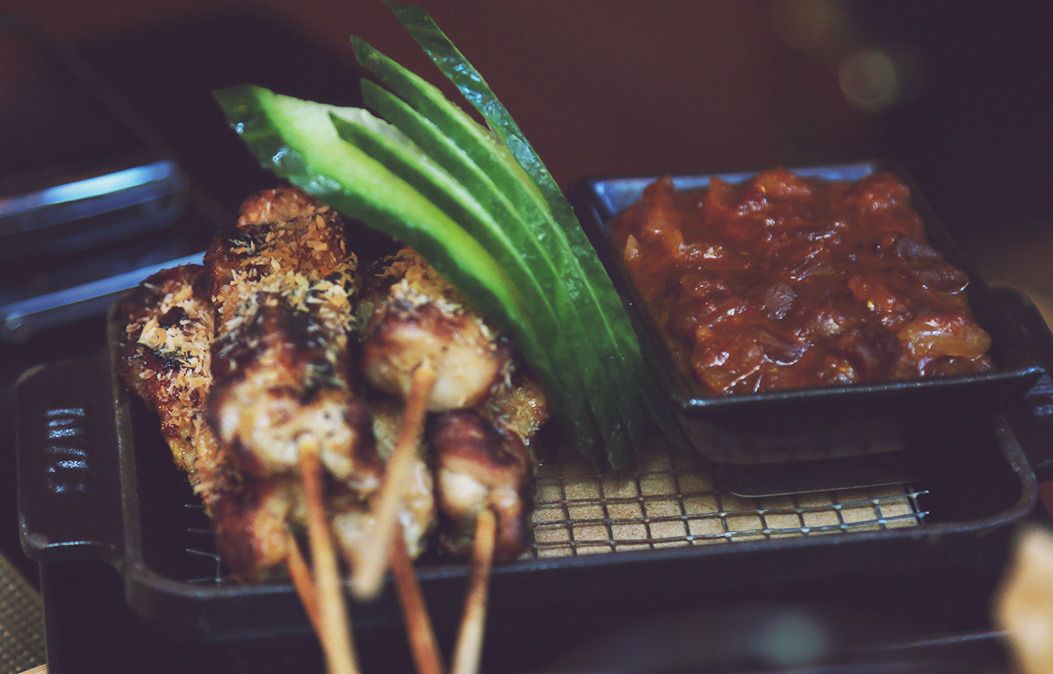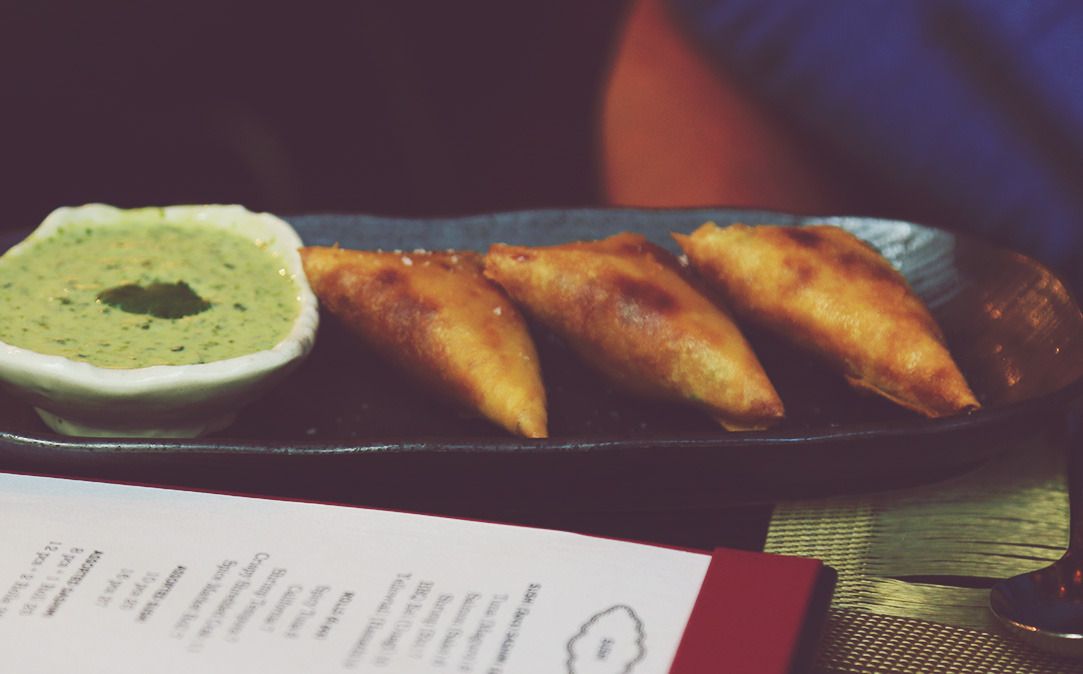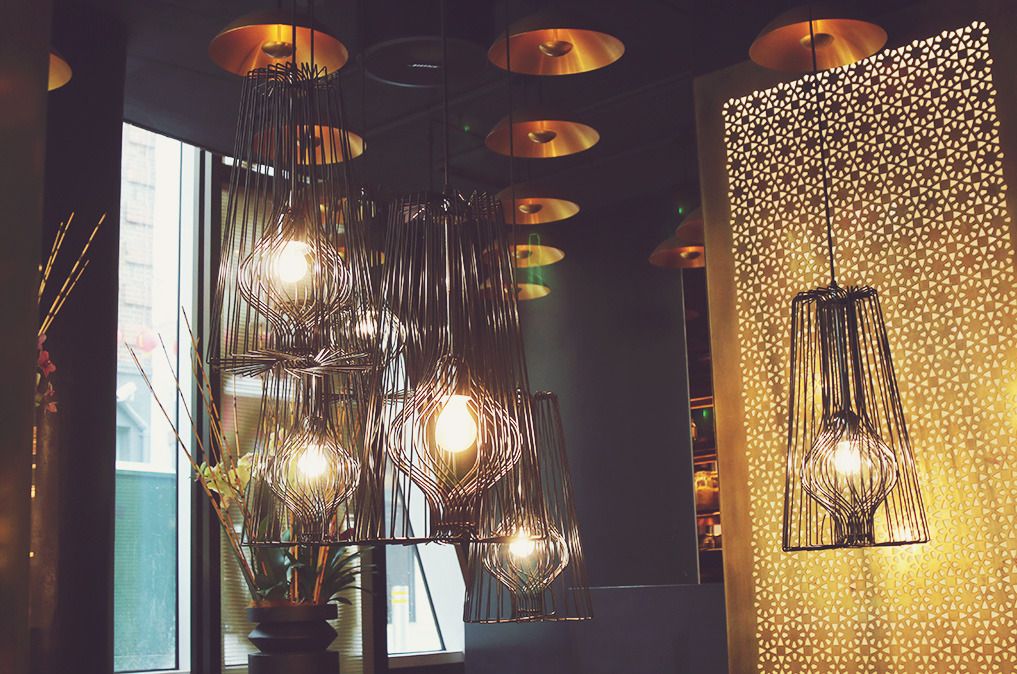 +–+–+