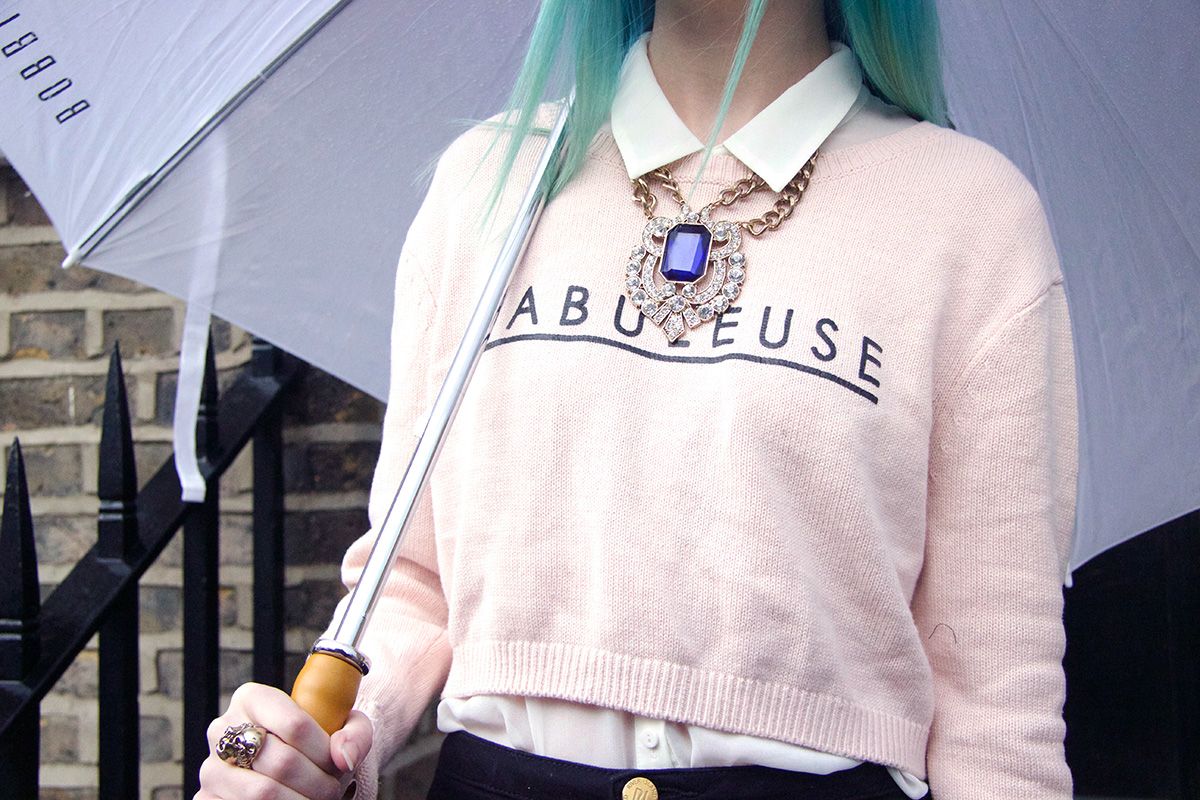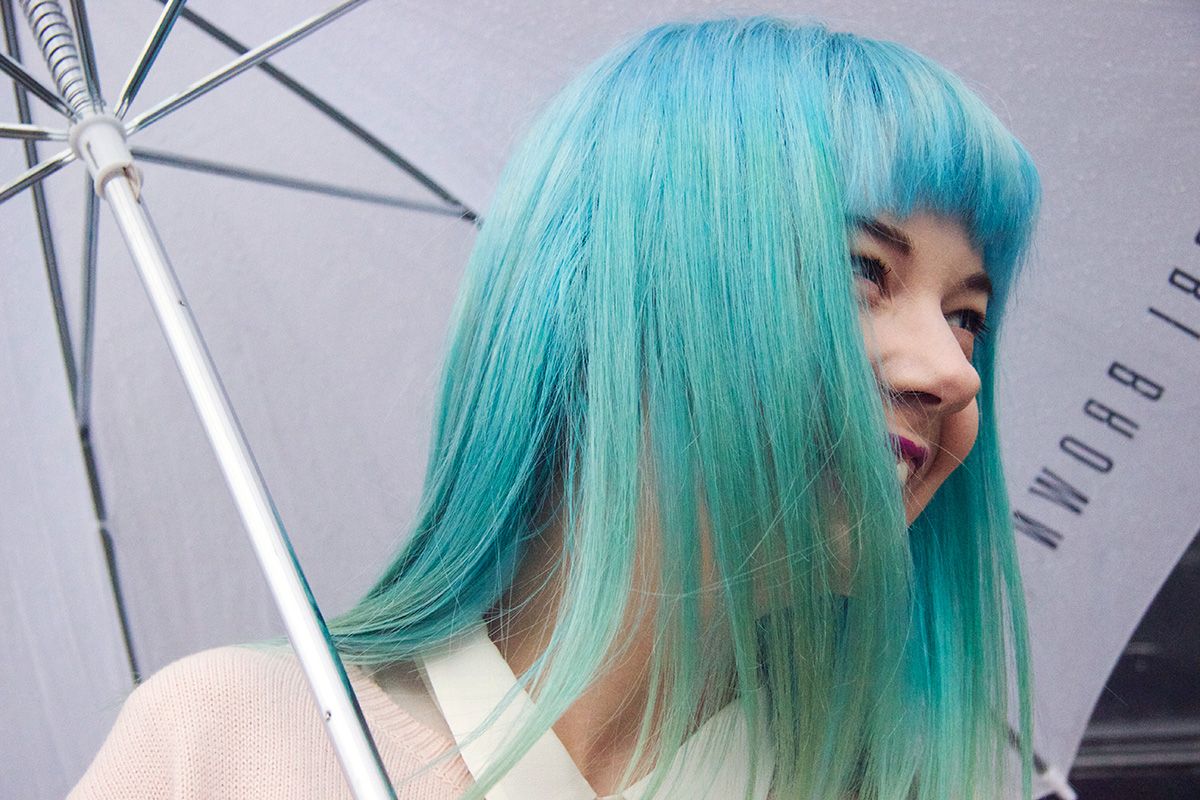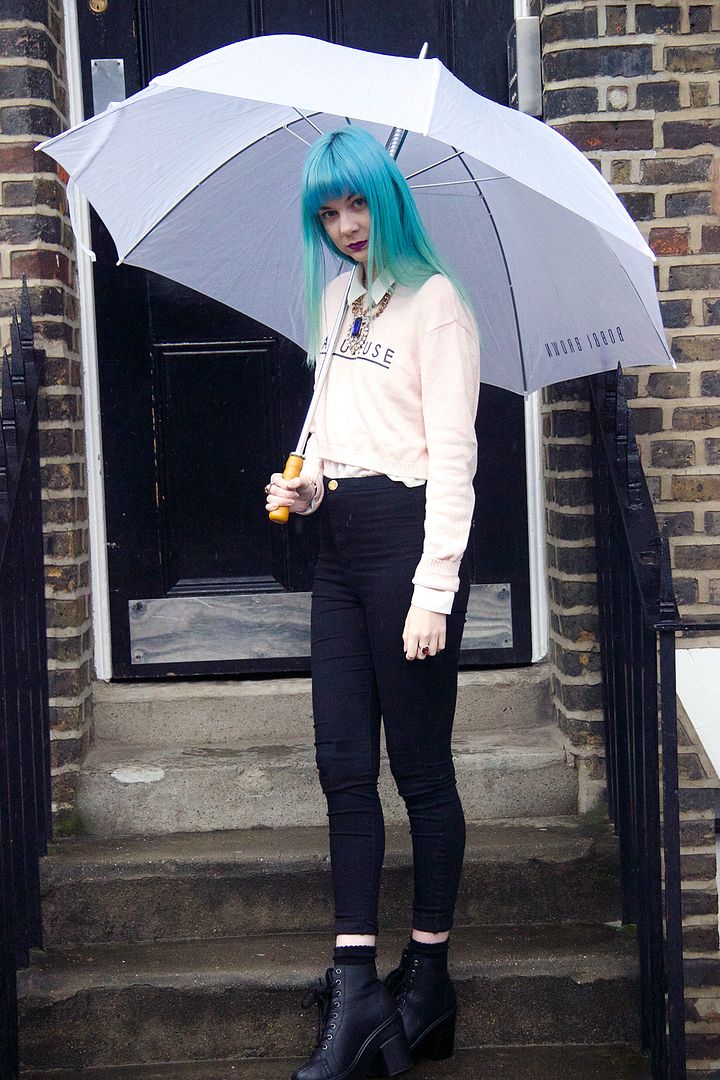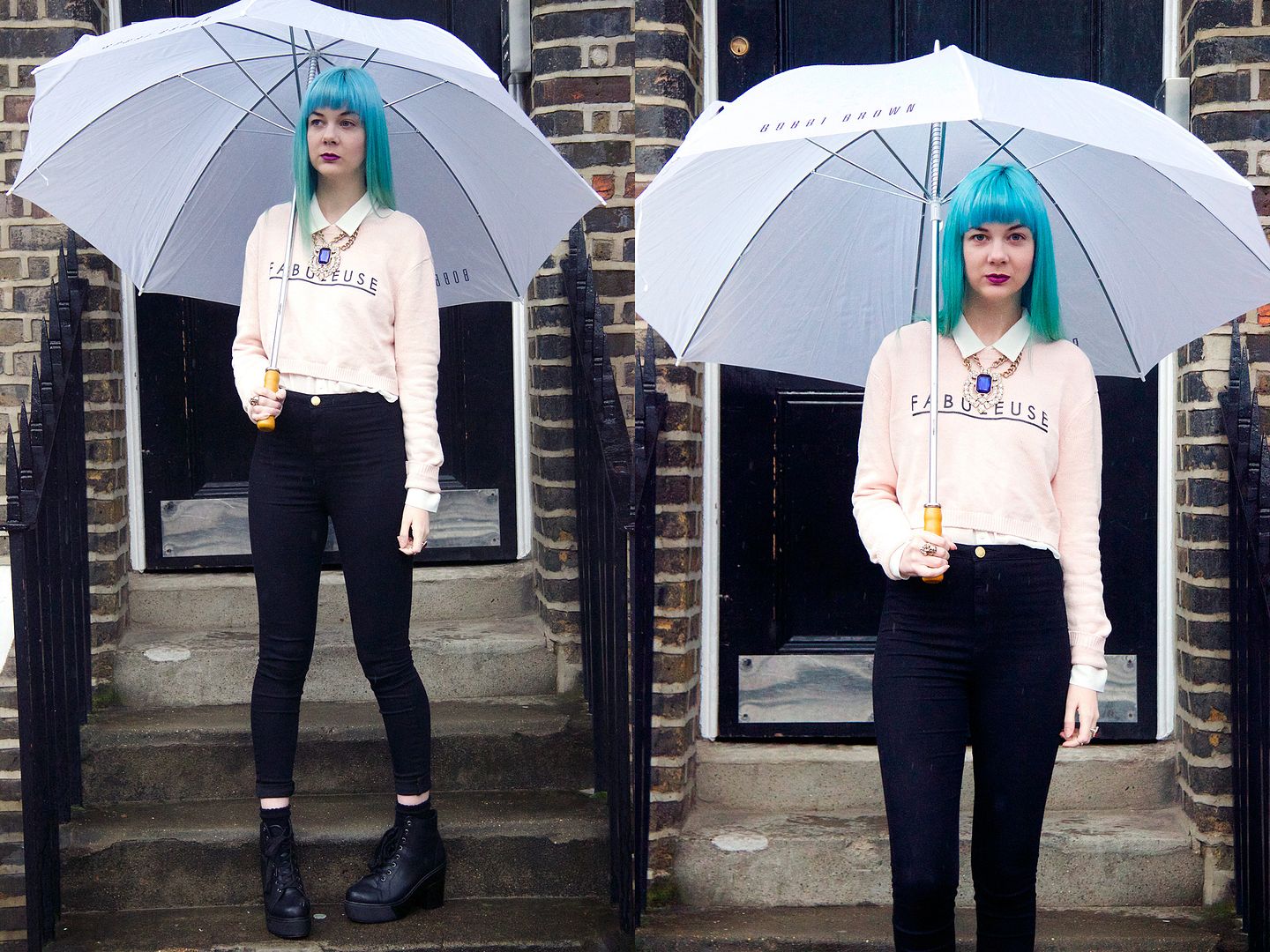 PHOTOS: GEORGE ROCKETT
WORDS: ZOE LONDON


JUMPER: H&M
SHIRT: DEPOP
JEANS: RIVER ISLAND
SHOES: MISSGUIDED.CO.UK*


The problem with British weather is that it's often impossible to leave the house without an umbrella. Scratch that – never leave the house without an umbrella. You will get rained on. I have spent many years of my life being rained on, and it is rubbish. I had George at my disposal to shoot some photos of me today and the weather would just not play ball at all despite looking quite clear in the photos it was actually pouring with rain. In the end, we just shot these outside our front door!
So last year I went to see a trade wedding show with Bobbi Brown, and the weather was just absolutely horrendous. The gorgeous Tony from Bobbi Brown said he was sending me over a surprise to help me get there, and out of nowhere a man popped his head round the door with this huge Bobbi Brown umbrella that has since basically become my best friend. It's one of those mega umbrellas that basically never goes inside out, doesn't break and needs it's own seat on a train it's that big.
Keeping it simple today, here's a sort of Parisian chic inspired outfit with just a shirt, cropped jumper and jeans. It's the kind of thing I throw on when i'm feeling lazy but still wanna look a little smart/not so casual. I love the salmony pink colour of the H&M jumper, it works with the black jeans and isn't too pink to clash with my hair.
Finish with a little bit of MAC Violetta lipstick, with the eyes completely bare (okay okay just a slick or two of mascara) for that undone dressed up chic look. TL;DR: a bold lipstick is all you need.