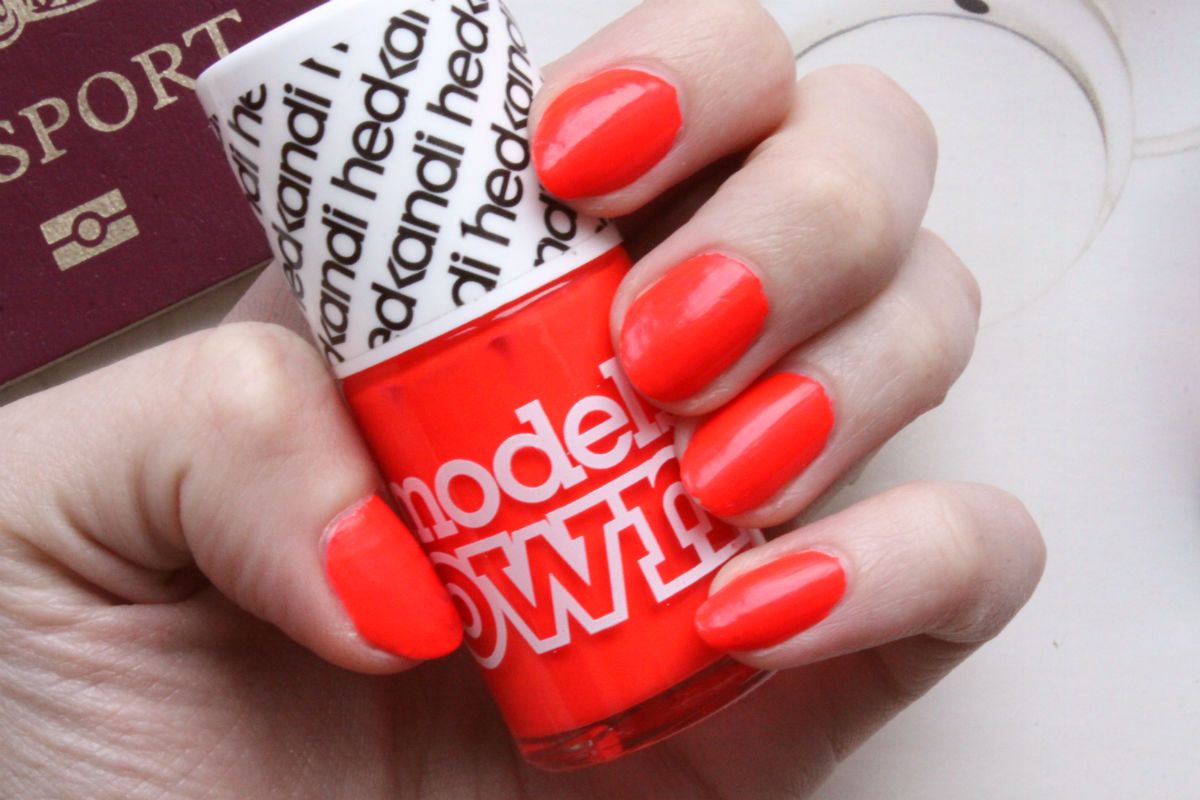 insane neon amazing nails by models own in hedonist
today's listening; living joy, dreamer
First up, hit play on the track above for authentic Ibiza soundtrack! I actually bought this polish about a year ago and wore it maybe once in the Summer but somehow it got neglected…until now! I am in such a foul mood at the moment because I want to go on holiday and I currently have no plans to go on holiday this year as there's a lot going on here, so I am loving Hedonist to bring a dash of the Balearic sunshine and party vibes to my nails. Hedonist was part of their Hed Kandi collection so it was designed with the Ibiza party scene in mind and in my opinion it's just gorgeous, and easily one of the best Summer shades around.
It's a coral red that is insanely neon in the sunshine, but quite normal looking in the shade. It always baffles me, I often wake up and in the sunshine i'm like WOAH LOOK AT MY NAILS! Like i'm a goldfish that temporarily forgot how bright they were or something.
It dries to a matte finish which personally I quite like, and usually keep. But you could easily pop a topcoat over the top to make them super shiny. I find as with most Models Own polishes, it lasts quite well. I've had this on for two days with no top coat and it's lasted really well, still looks freshly painted.
It retails at just £5
so it's a total steal.
Hedonist firmly made it into my collection of favourite neons (
along with the insane brightness that is American Apparel Neon Yellow
) and if i were to head out on holiday, it's probably the only polish I would pack. And that is saying a lot, because I normally carry about 100 more than I need to with me on holiday for poolside painting! Sigh.. why am I not abroad?
What do you think of Models Own Hedonist? Do you rate neon polishes in the Summer? What do you think of Models Own?