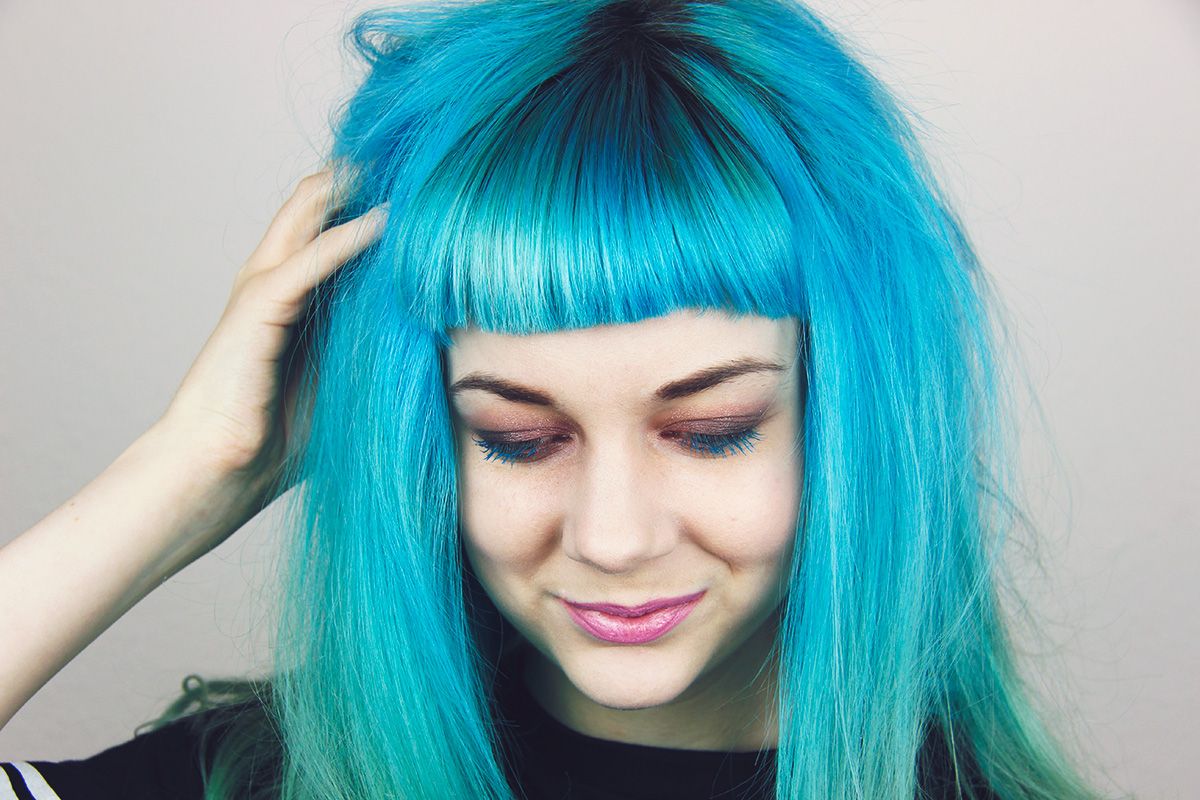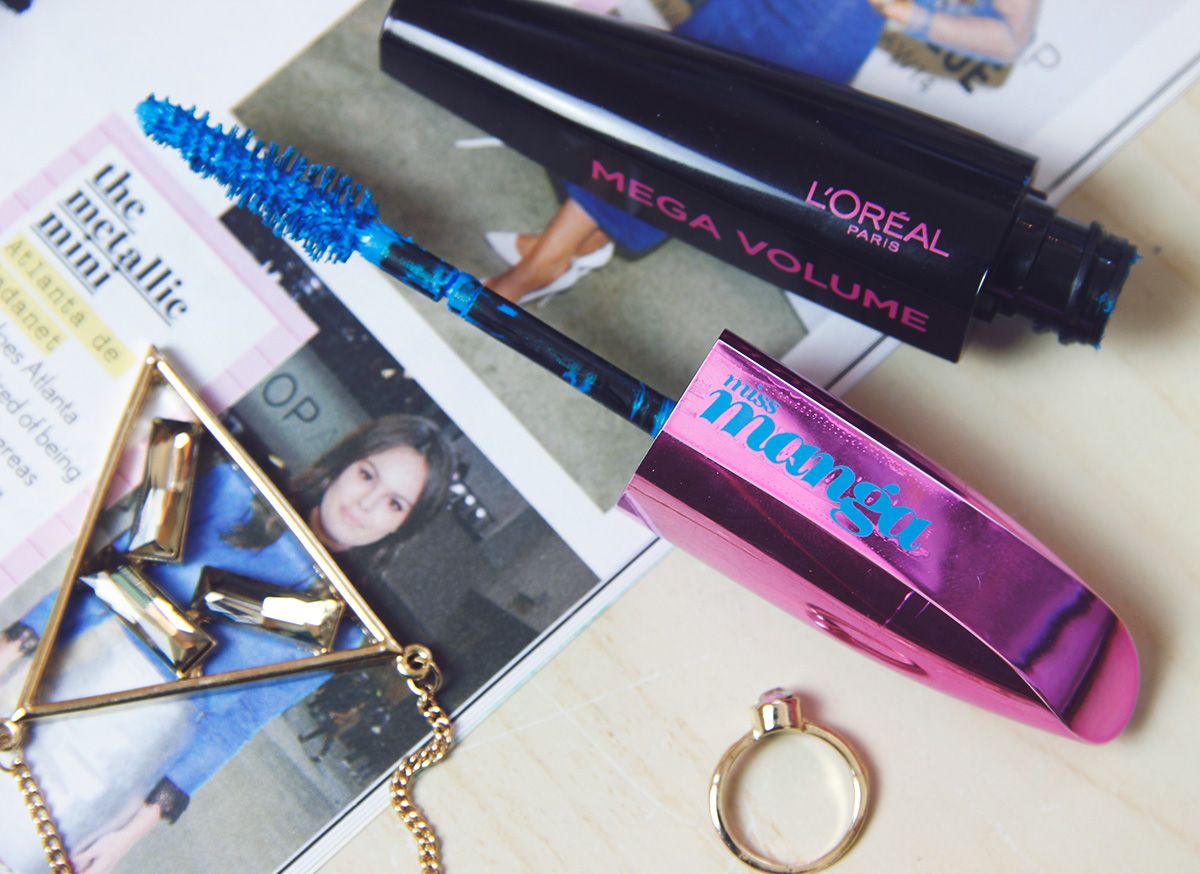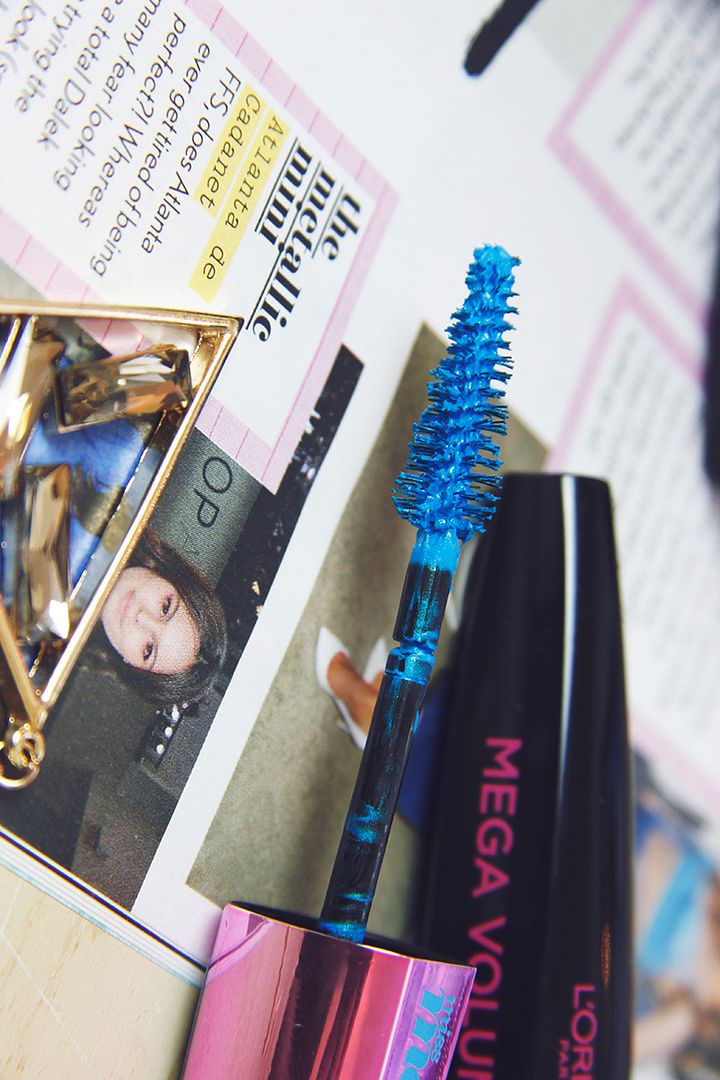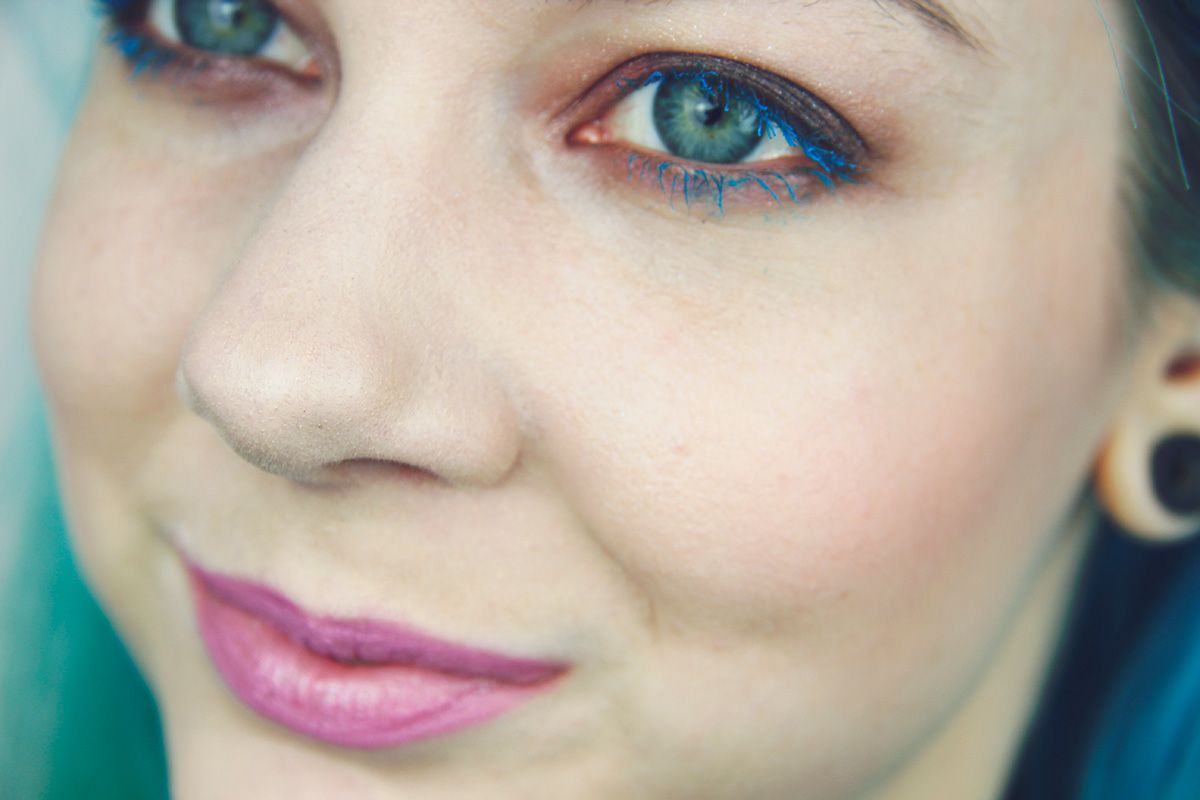 PHOTOS & WORDS: ZOE LONDON
BRINGING BACK 90s BLUE MASCARA WITH L'OREAL MISS MANGA MASCARA IN TURQUOISE
I'd seen the adverts for the original Miss Manga black mascara and I wasn't massively sold. It looked a bit too clumpy and almost kind of patronising to actual manga styles and the subculture and I wasn't entirely convinced. However i'd heard on the grapevine about them releasing some coloured versions and this was something I did run into Boots to pick up, as it actually was totally what I wanted. I've wanted to get my hands on a proper bright blue mascara for ages, but it's actually quite hard to come by on the high street. I swear I looked at every brand and hardly found any… this definitely isn't the 90s again is it!
I used to wear bright blue mascara all the time as a kid. I absolutely loved it. I'm pretty certain the one I wore and loved to death was by Rimmel, but if i'm honest I can't really remember. I always used to team it with baby pink lips. So old school. So when I heard about the Miss Manga mascara I was dying to head back into my 90s school phase and try it again.
I actually used a kind of purpley pink shade for the eyeshadow, I think you can see this best in the second one with my eyes shut. In all the other pics, the eyeshadow looks quite brown – I think that's just due to my lighting and the blue mascara bring so bright. I think this kind of look definitely works best with a soft purple shade, I used the Urban Decay Naked 3 palette, for example.
The Miss Manga mascara is good, and it does coat the lashes and clump up nicely. The wand is a little tricky to use though, as it's kind of bendy – as you can see in the close up pic – and therefore quite hard to use well. That kind of annoyed me a bit. I guess I will get used to it though, and it doesn't detract too much from using the product.
It comes out so so blue and I think it's really good for a drugstore blue mascara! I mean, I'm obsessed with anything blue… blue eyebrows… blue hair… and now blue lashes. For me this kind of style is a winner. Give it a go. I picked up L'Oreal's Miss Manga Mascara from Boots for £8.99.