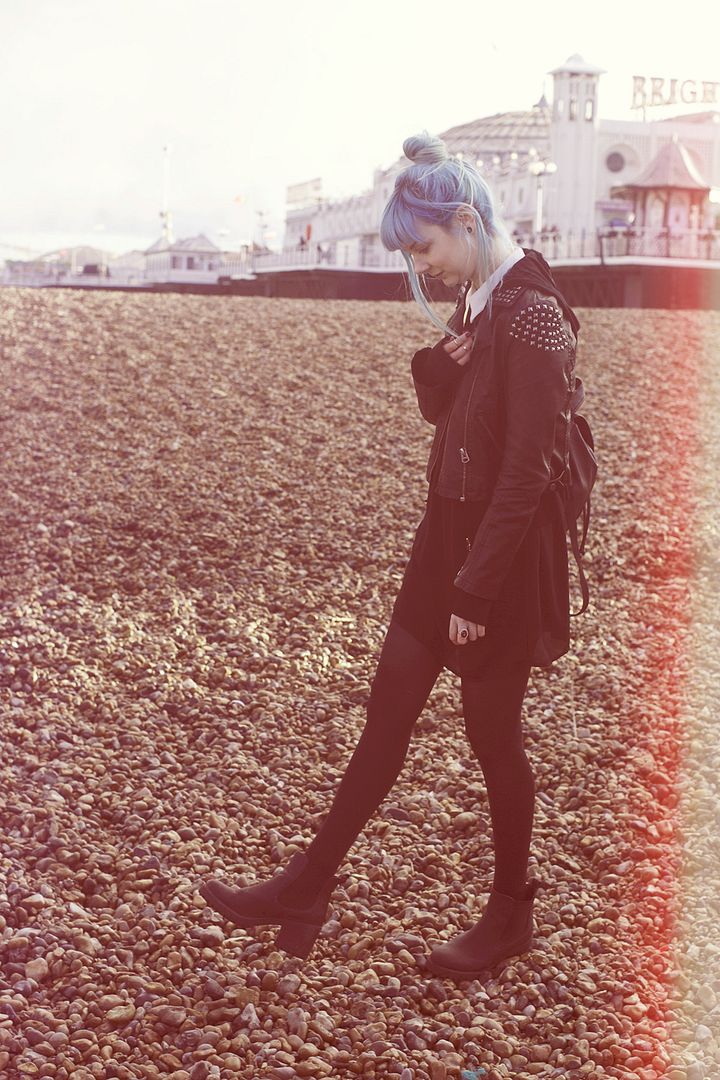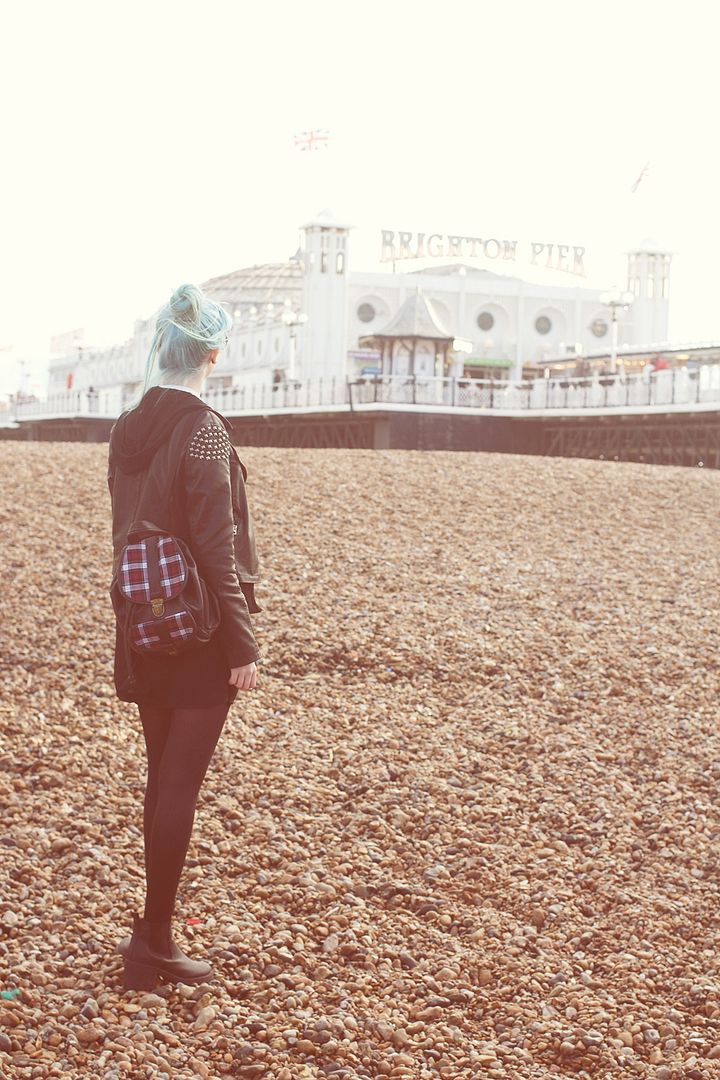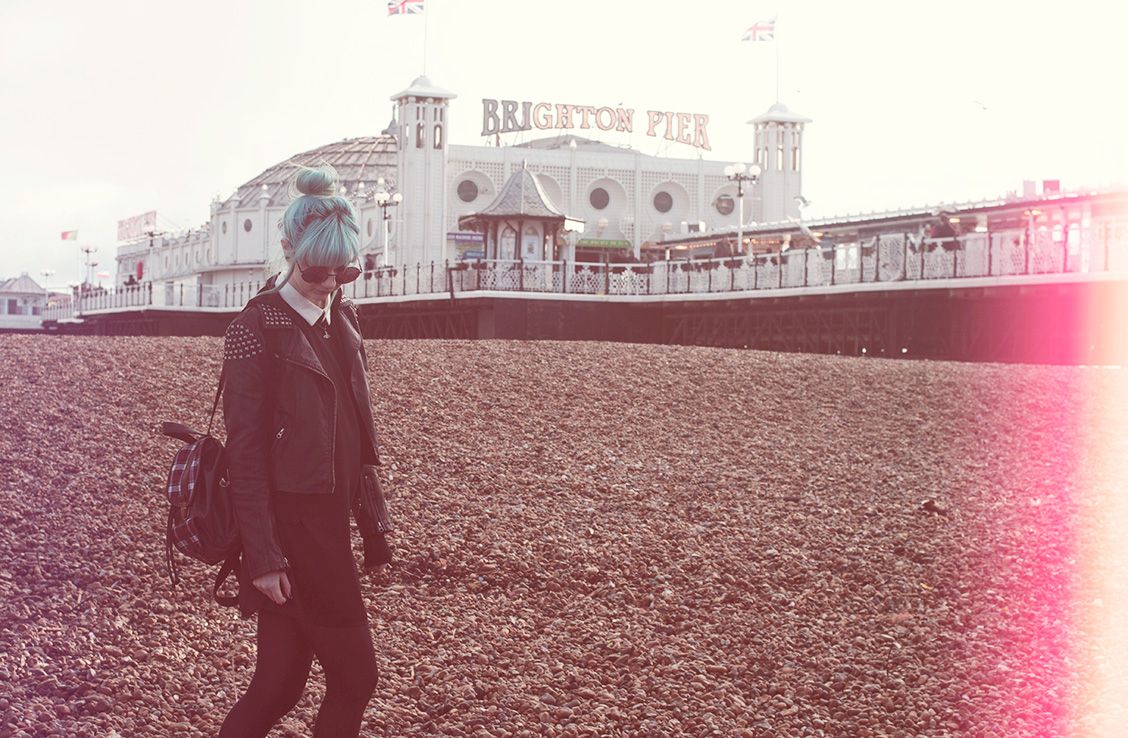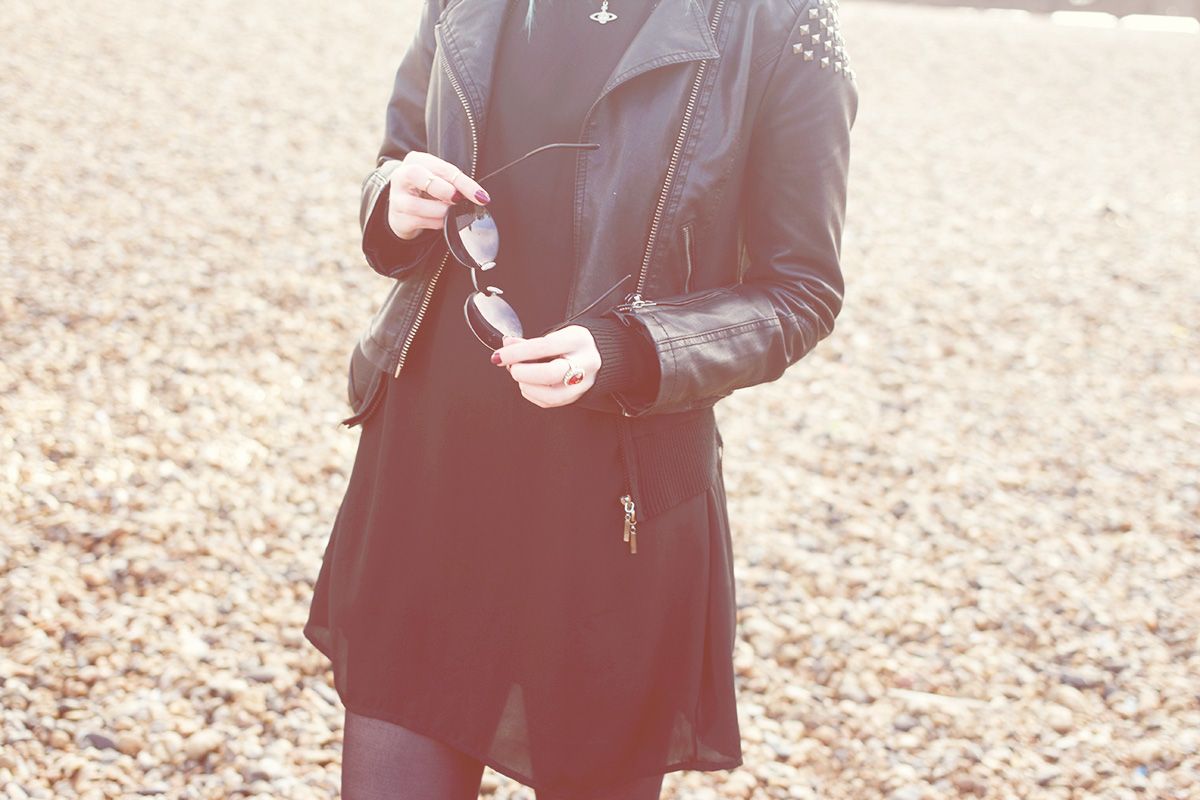 PHOTOS: LILY MELROSE
PHOTO EDIT: ZOE LONDON
WORDS: ZOE LONDON


DRESS: DAISY STREET
HOODIE: JAWBREAKER*
JACKET: TOPSHOP
SHOES: NEW LOOK*
BACKPACK: NEW LOOK*
SUNGLASSES: TOPSHOP
NECKLACE: VIVIENNE WESTWOOD
Nothing really too groundbreaking for my casual Sunday in Brighton today (read about that here), I went for a dress cos I knew i'd be sitting in the car for ages and nothing upsets me more than having tight trousers on and being sat in a car for yonks haha. My dress is from Daisy Street which I bought from ASOS and it's so versatile, it works in every situation! Can't beat a good black with white collar dress.
I don't usually wear a lot of black but I find at the minute Lily and I are having reverse effects on each other after like nearly three years of friendship… no way three?! wow. Anyway, she always tells me to wear more black and I always tell her to wear more colour. I think lately we're finally getting each other's messages!
All black everything. Not for long though, I hope to recreate these pictures on Brighton beach in a little summer dress soon, rather than shivering and hoping we can go inside for food soon! Oh England.