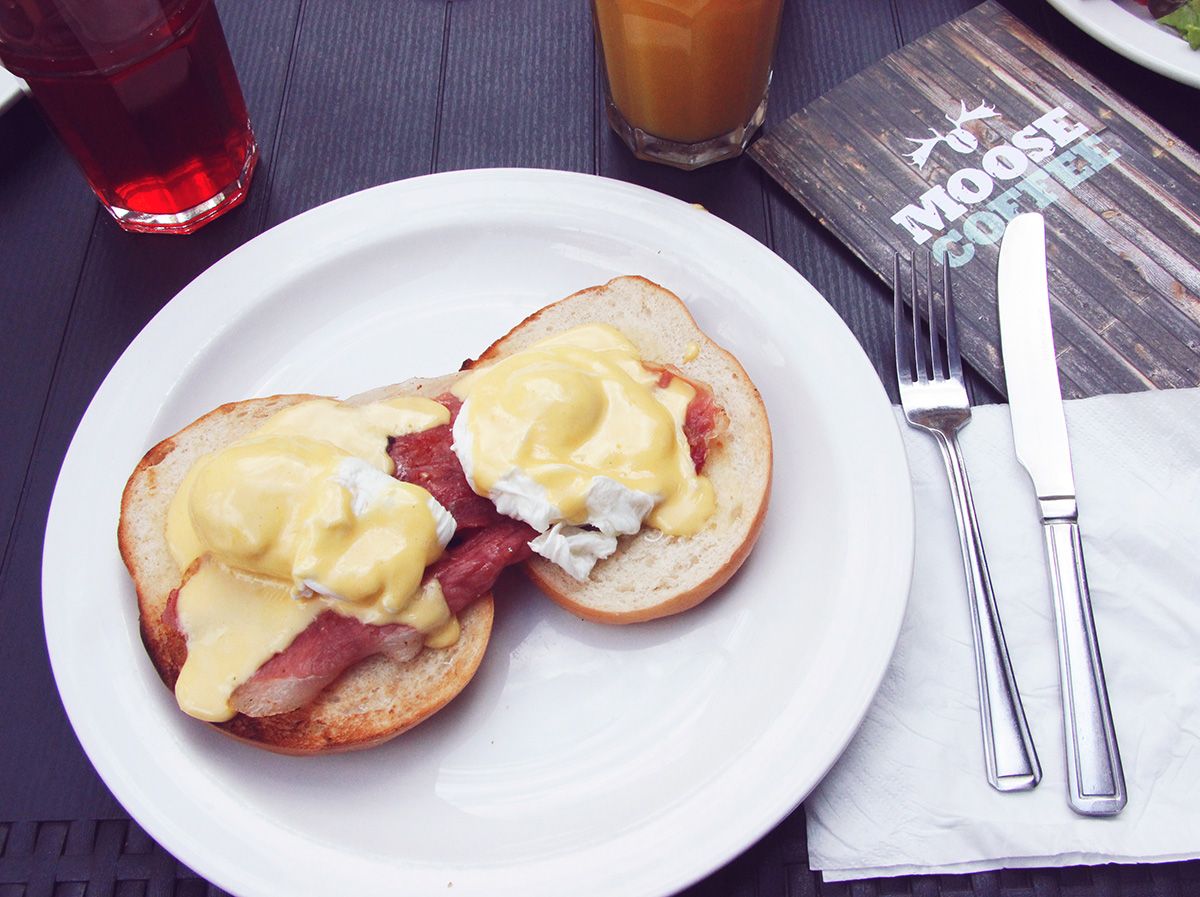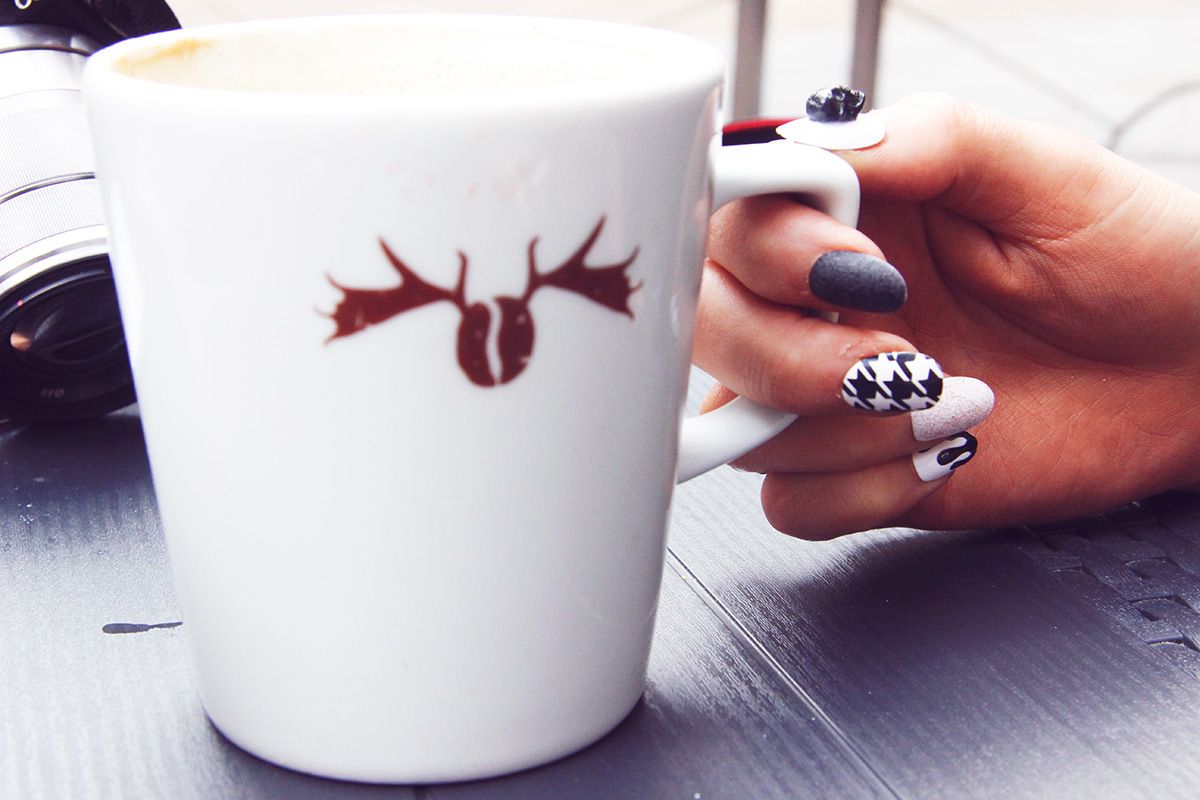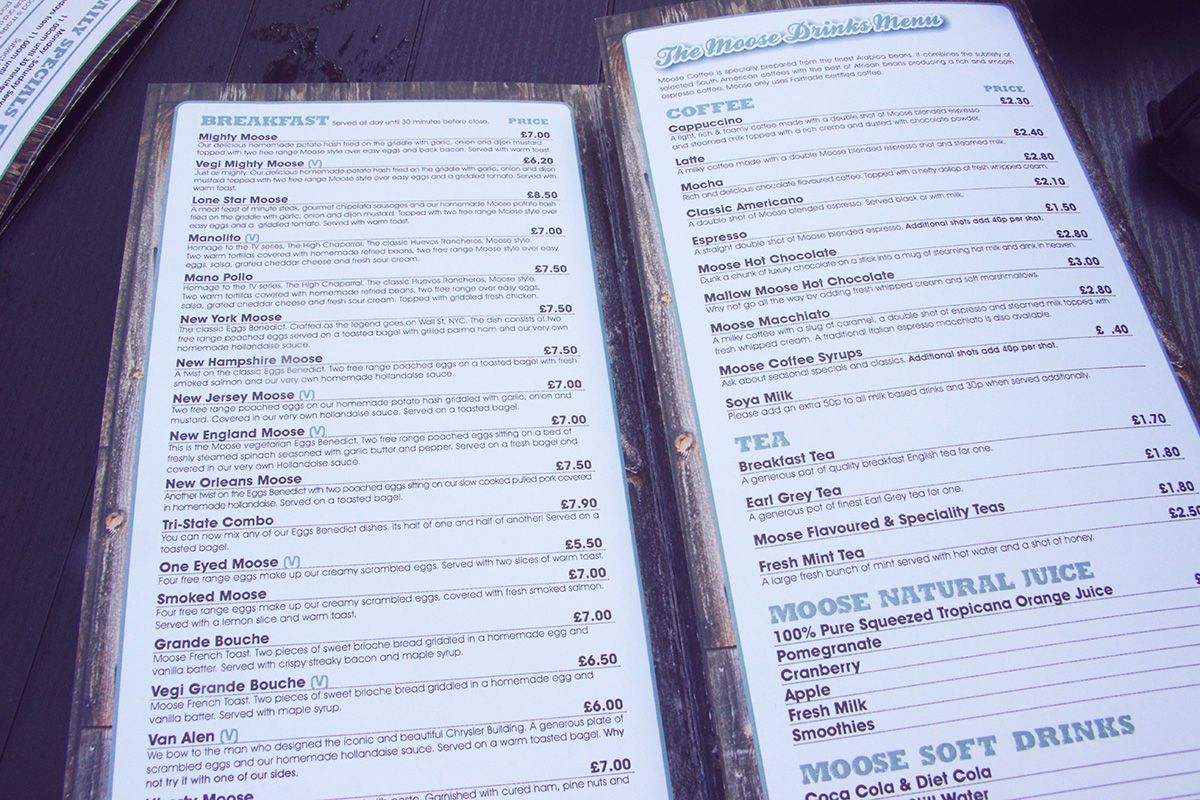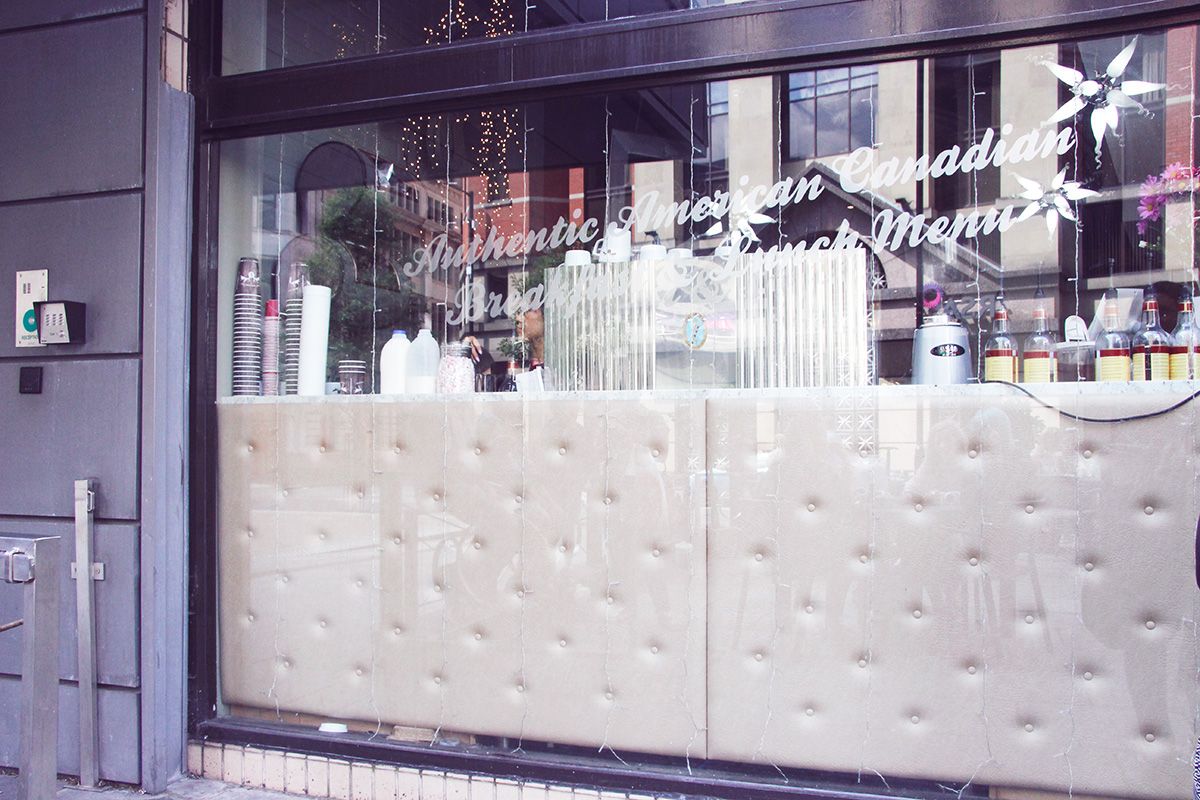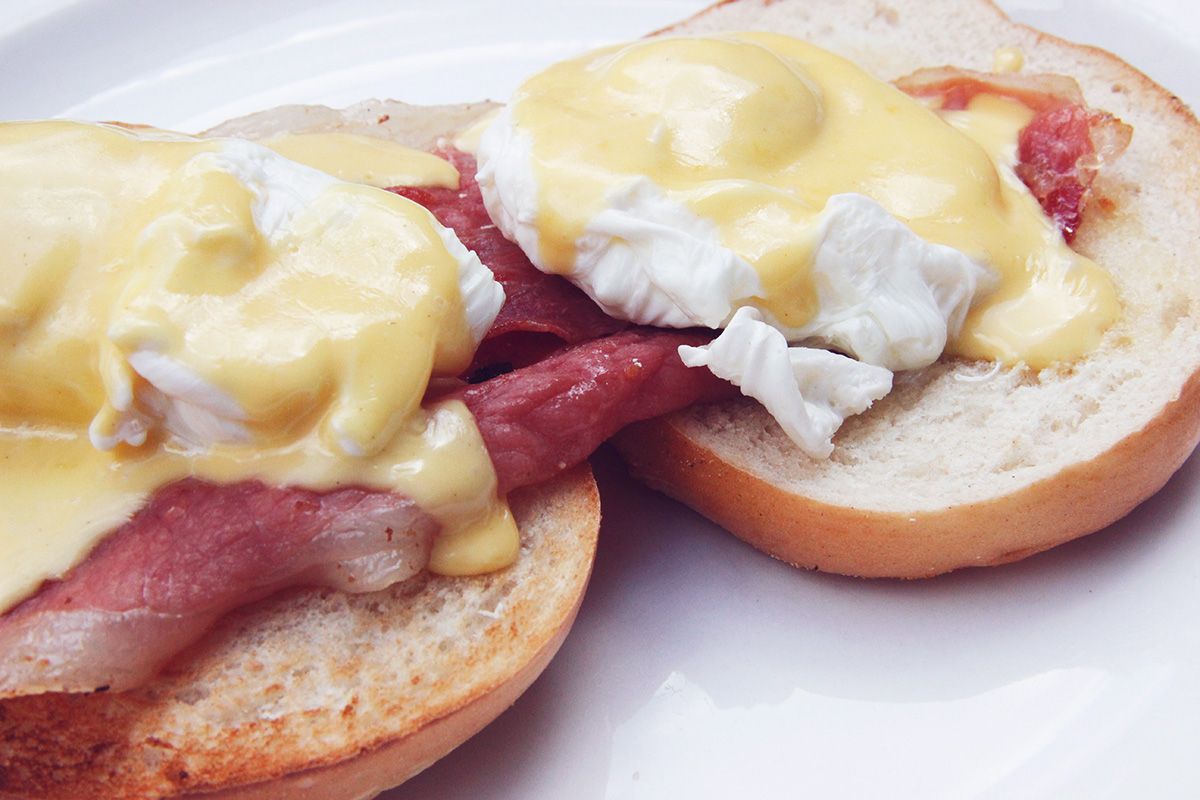 PHOTOS & WORDS: ZOE LONDON
THIS BUSY LITTLE AMERICAN/CANADIAN JOINT IS PERFECT FOR BREAKFAST OR A LATE BRUNCH IN MANCHESTER. MOOSE COFFEE, M2 2BB


Is there anything better than exploring a city you're not from, with a local? Just perfect. Well last weekend I had that opportunity when I visited Manchester again, but this time got to spend time with gorgeous local girl Victoria, who knew just the place to take a tired, hungover Lily and me for breakfast. And that place? Moose Coffee, an authentic American/Canadian diner style cafe.
Moose Coffee has a huge menu, almost overwhelming to be honest! I usually prefer my brunch/breakfast places to just have six or seven ish things to choose from to make life easier! But Moose Coffee as you can see above has tens of different things to choose from and it will take you a while to choose! They also have a policy that if it's not on the menu they wont do it, and they don't do any sort of 'pick and mix' policy so you have to choose something there. I think that's why the menu is so big! It's a bit rubbish though, because if you're a bit of a fussy eater or have allergies or anything you should be able to slightly tweak a dish to your liking…anyway, there's plenty to choose from, put it that way!
I went for the New York Moose which is a bagel with parma ham and poached eggs on the top with hollandaise sauce over it, yummm. As you can see in the pics though, I didn't get parma ham but bacon instead, and when we questioned it we were told it was parma ham which is def a lie! But it's fine in this case because it was still delicious. Lily had a the Bayou sandwich which looked really nice too.
I think it's probably a little bit pricier than your average Manchester eatery, coming in at about a tenner each for breakfast and a drink, but it's still pretty reasonable. It tasted beautiful and it was just ideal for a tired Sunday brunch.
Be warned though, it gets ever so busy so you'll need to wait! We waited about 20 minutes for a table to be available at around midday on a Sunday, and there were loads of other people waiting too. They queue out of the door for this place, but hey, when it's good, i'm cool with queuing!
Check out the full Moose Coffee menu here.