+–+–+
PHOTOS & WORDS: ZOE LONDON
LAST YEAR WE MET THE BOURJOIS LIP VELVET LIPSTICK/LIQUID HYBRID, AND FOR SPRING 2015 THEY'VE RELEASED THREE MORE SHADES.
BOURJOIS LIP VELVET IN DON'T PINK OF IT*
BOURJOIS LIP VELVET IN BEAU BRUN*
BOURJOIS LIP VELVET IN SO HAP'PINK*
+–+–+
More or less around this exact time last year (check the date.. creepy!)
I blogged about these brand new lip lacquers from Bourjois
, which were a high street alternative to the much coveted Hourglass liquid lipsticks and the subsequent many others that have since followed. There's quite a few shades in total but i've always owned those four. Since then i've found myself reaching for the red – Hot Pepper – when i've been after a lipstick that isn't totally drying, but lasts a pretty decent time, too. I have grown pretty fond of it and find myself grabbing it still every now and then, which is great.
So when Bourjois released three new shades I couldn't wait to try them out. Along a more pink/brown theme this time there's a mix depending on what kind of pink floats your boat. A hybrid between a lipstick, a stain and a lacquer, they're a matte finish but don't dry down completely like some others. Which I quite like as it means they don't flake off or dry out the lips. They definitely stain though, so do bear that in mind.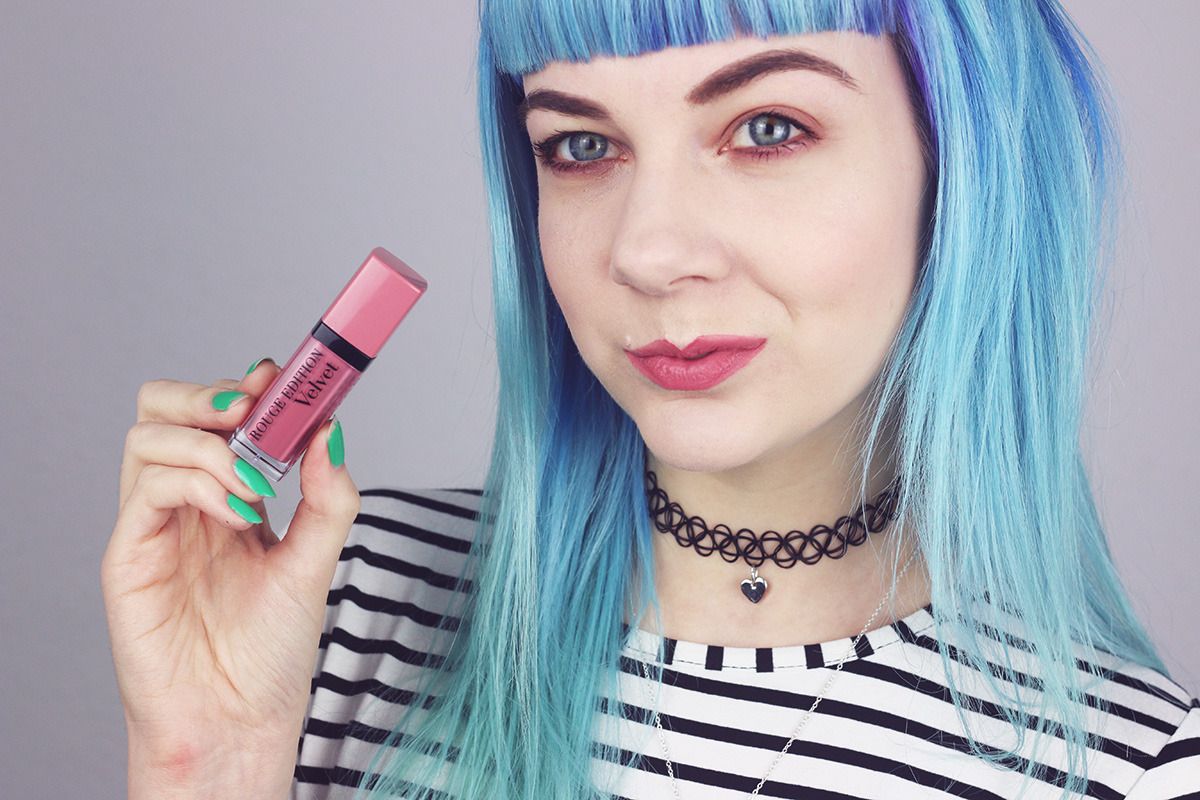 My favourite of the three shades has to be the palest dusky pink which is called Don't Pink Of It, and it's kind of a nude meets pink affair. I love it because it's more of an everyday shade, and i'll probably get the most wear of it in the Summer. The darkest shade Beau Brun looks quite brown toned but actually it's more of a terracotta, which is really unusual and not often found easily on the high street. I wasn't expecting to like this one on me but it just looks like a warm browned red and actually it's complementing my similar style of eyeshadow at the minute.
The third one is a bright pink pop, not as bright as the previous range's Ping Pong, but still pretty bright, and it's called So Hap'pink which name-wise doesn't make a lot of sense to me, haha. I think the beauty world may be running out of names for things… Anyway! It's a bright pink without being in your face, so it's maybe a good choice for those who aren't into that bold fuchsia pink!
So the new shades of Bourjois' Rouge Edition Velvets are released mid-late March and will retail for £8.99 each. I was already converted but i've definitely thrown Don't Pink Of It into my handbag for Spring! What do you think of the new shades? Are you already a fan? Will you be picking any up? Let me know in the comments below.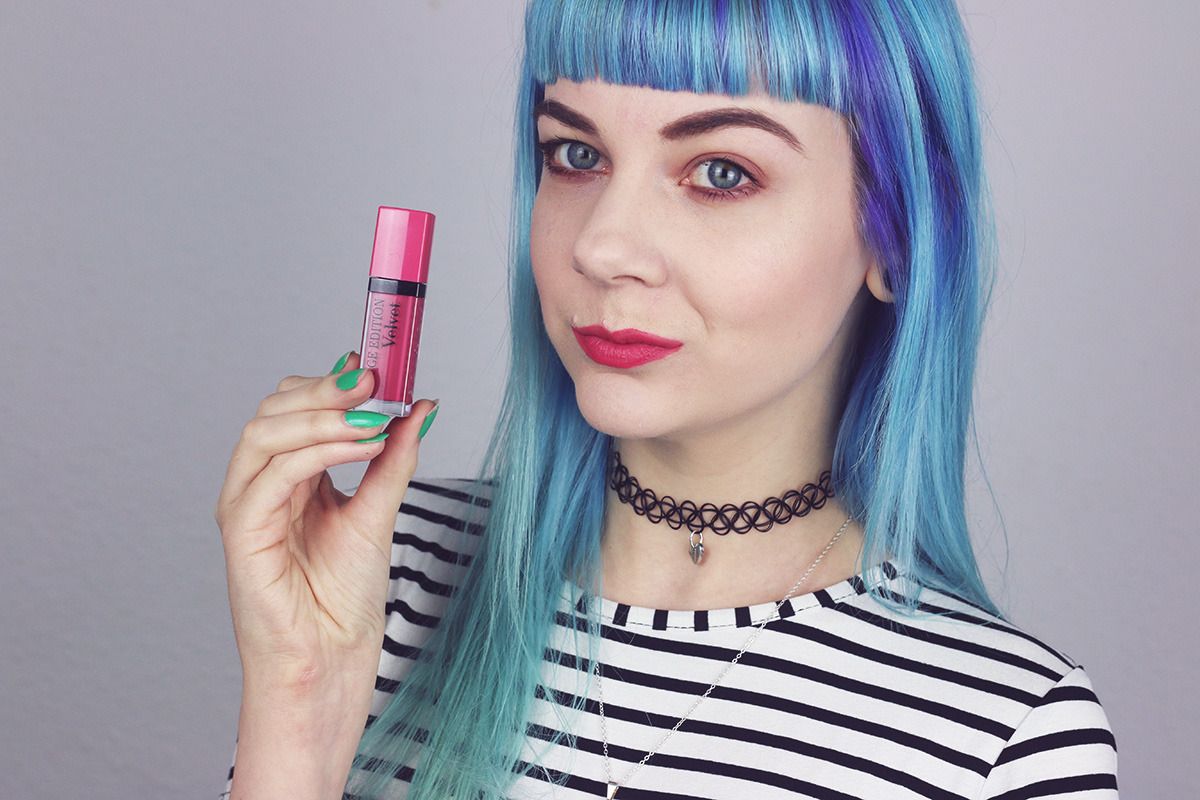 +–+–+