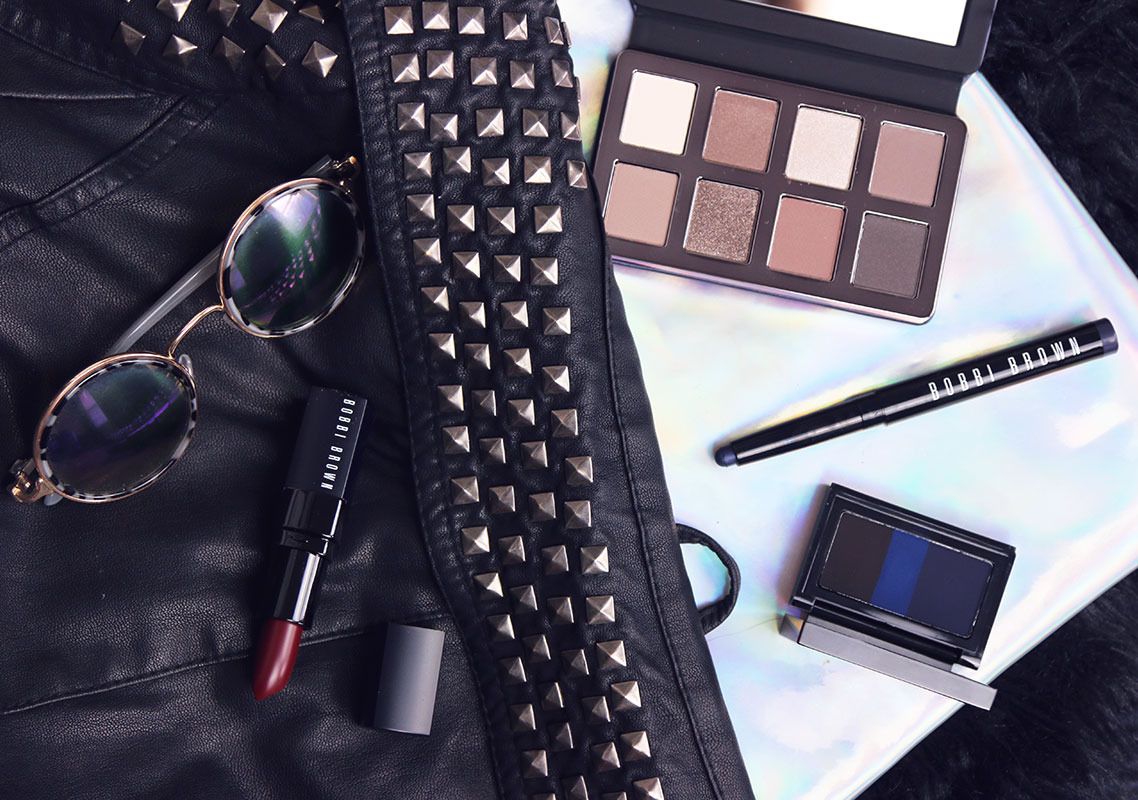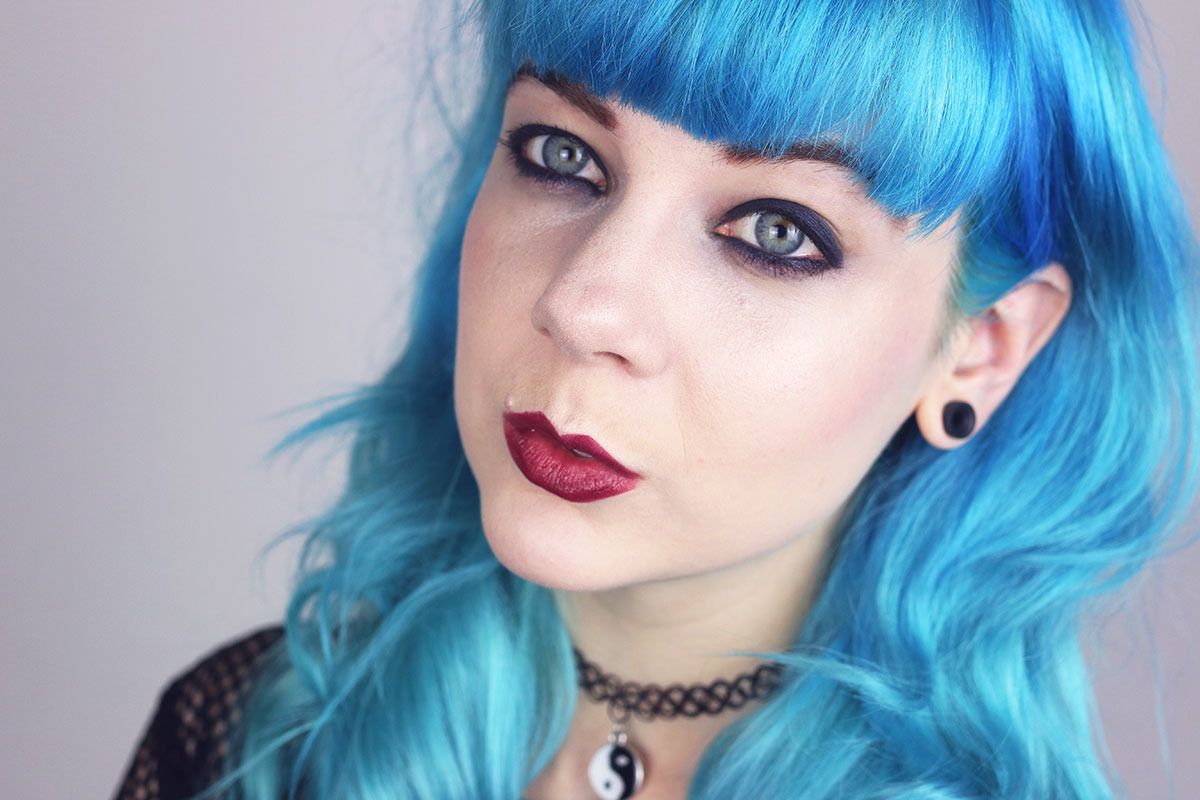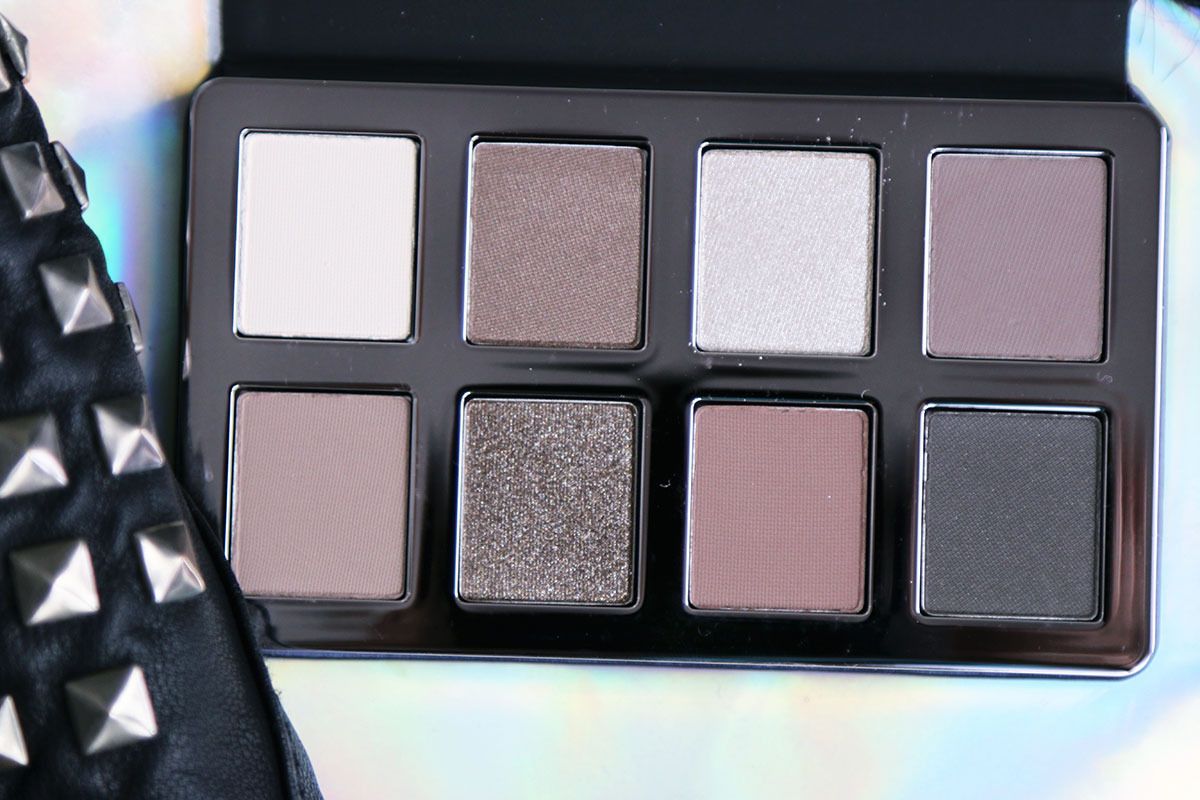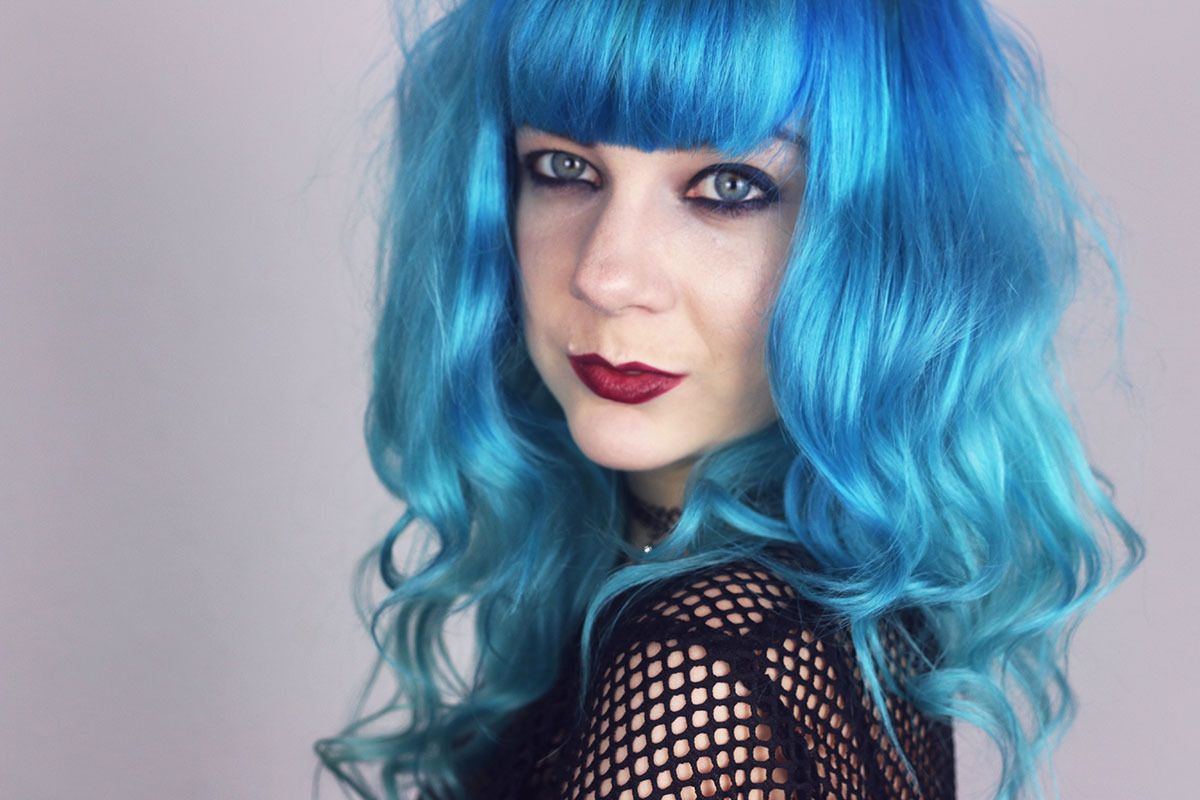 P H O T O S & W O R D S: Zoe London
___
Greige is the amalgamation of 'beige' and 'grey' and it conjures up a rather bleary, muted shade range. It's a word we're pretty familiar with in the UK as it pretty accurately describes our weather, really. Bobbi Brown is always pretty soft and delicate, and while parts of this collection are – there are some surprise strong pigmentation pieces that will appeal to your bold side as well as your softer.
I never really like Bobbi Brown eyeshadows that much as I don't find their pigment pay off very strong. Unfortunately the same can be said for the Greige Palette, which has eight soft shades of matte and sparkle – but not much pigment pay off. If you're a fan of the soft pigment Bobbi Brown shadows you might rate it, but at £52 for me it's a total miss. I even tried to swatch and photograph it but the swatches just didn't show up on camera at all, so I ended up giving up on that one. Sad face.
___
There's a little surprise win in the collection though and that's the Intense Pigment Liner palettes. They're dinky at a little pocket size and it's made up of a super fine dense pigment that applies like a liner. The pay off on these are amazing. I have one of the palettes in Midnight, which is made up of a dark navy, a pop of bold blue and a charcoal black. You might think they will need to be used wet but it's not the case – just grab a dense eyeliner brush and sweep over the eyelids for a softer smokier eyeliner look. I paired mine with the new Long Wear Cream Shadow Stick also in Midnight, to make a bold, lined navy smoky eyeliner look.
Finish off the look with a swipe of the new Rich Lip Color, mine is shade Crimson, and if you dab it on gently it leaves that awesome totally-stayed-up-all-night rock n roll lip vibe that I totally dig.
Bobbi Brown's Greige collection is a win from me, just skip the palette in my opinion. Those Pigment Liner palettes though – the real standout. What do you think of the Bobbi Brown Greige Collection?
Bobbi Brown Greige Collection* | September 2015 release.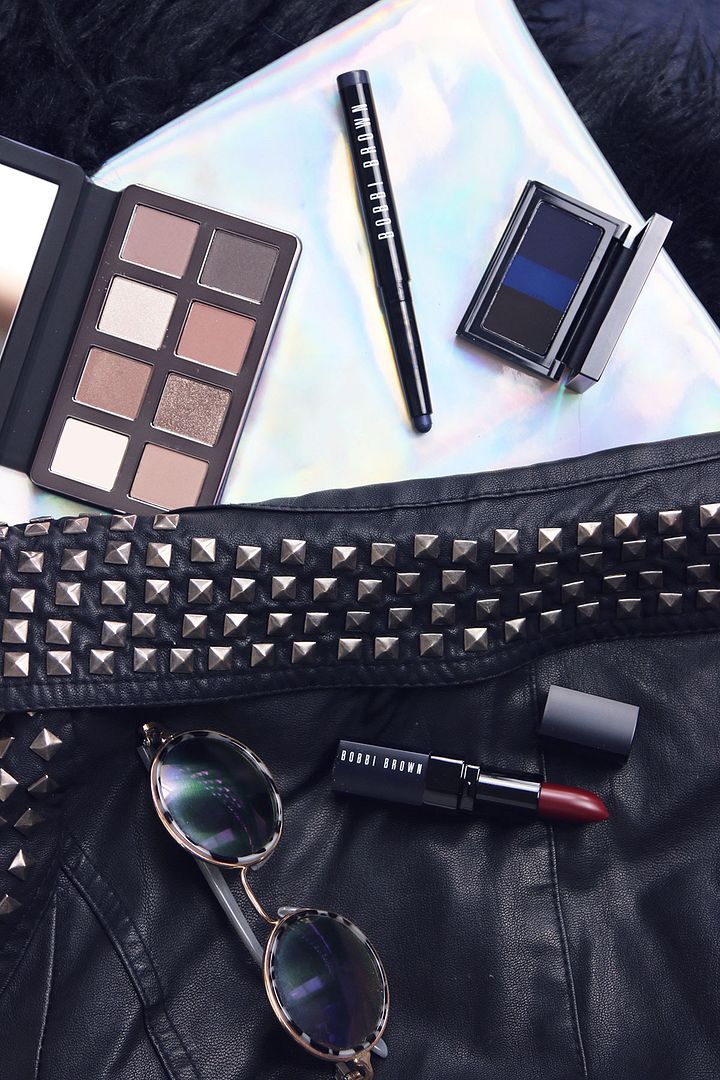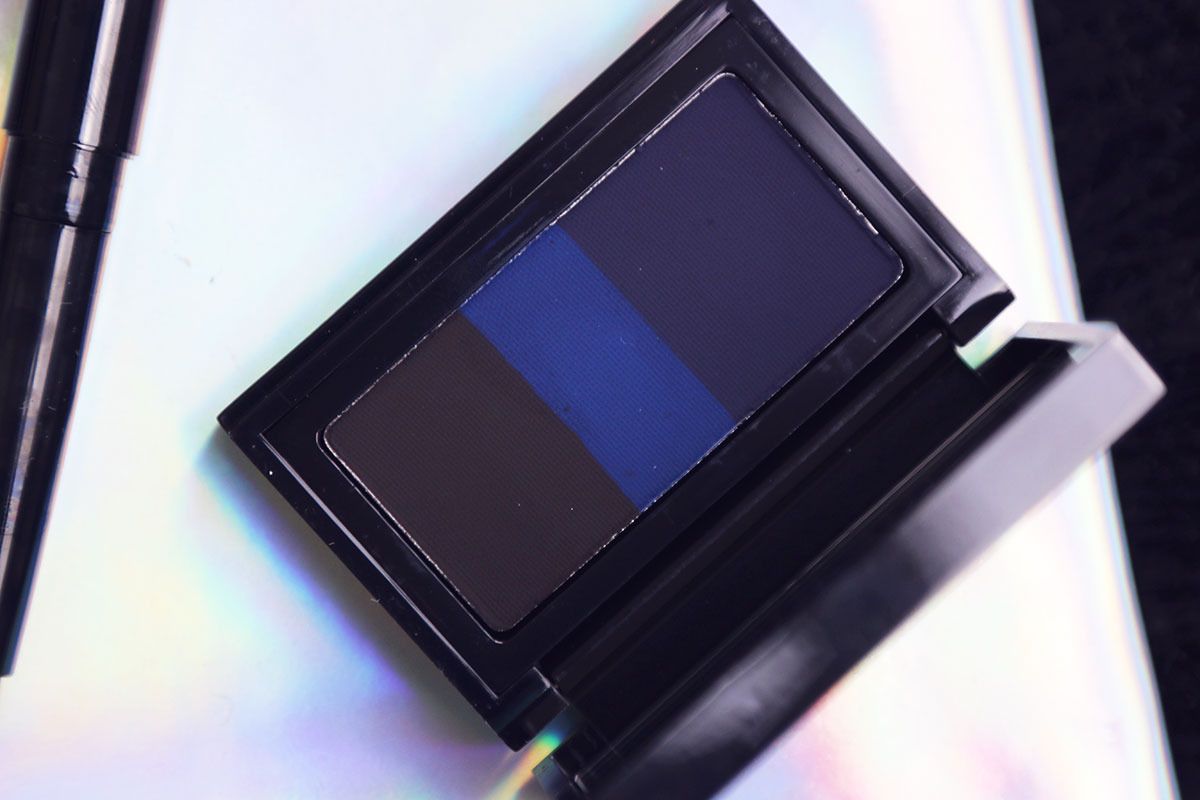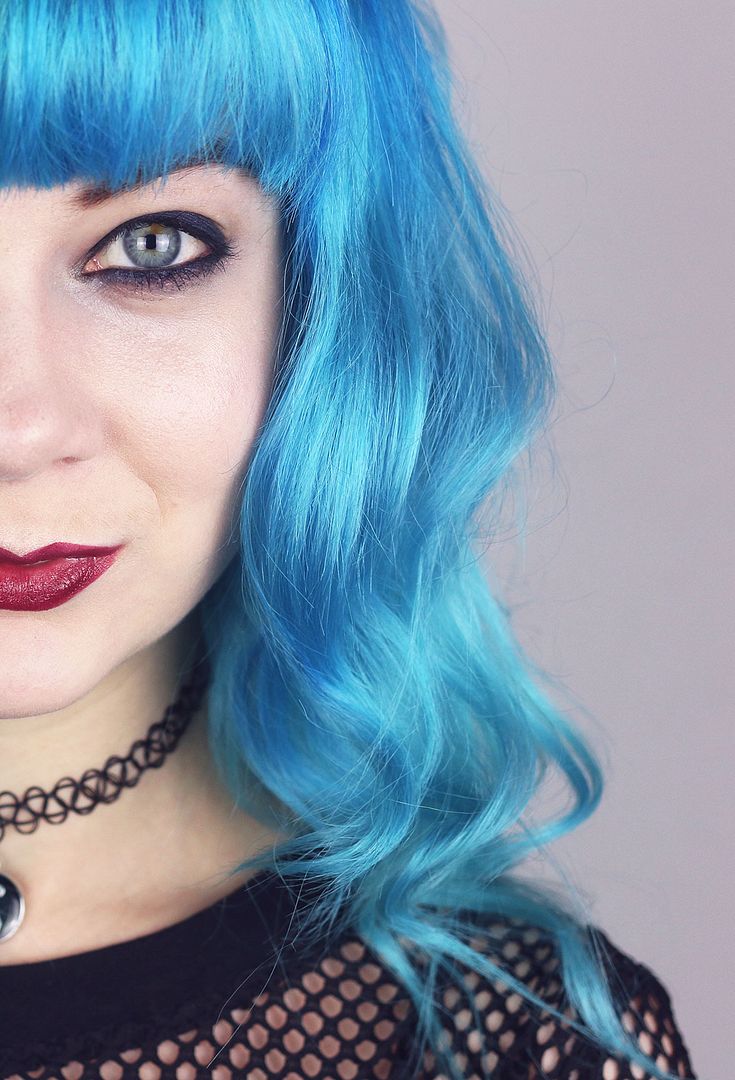 ____