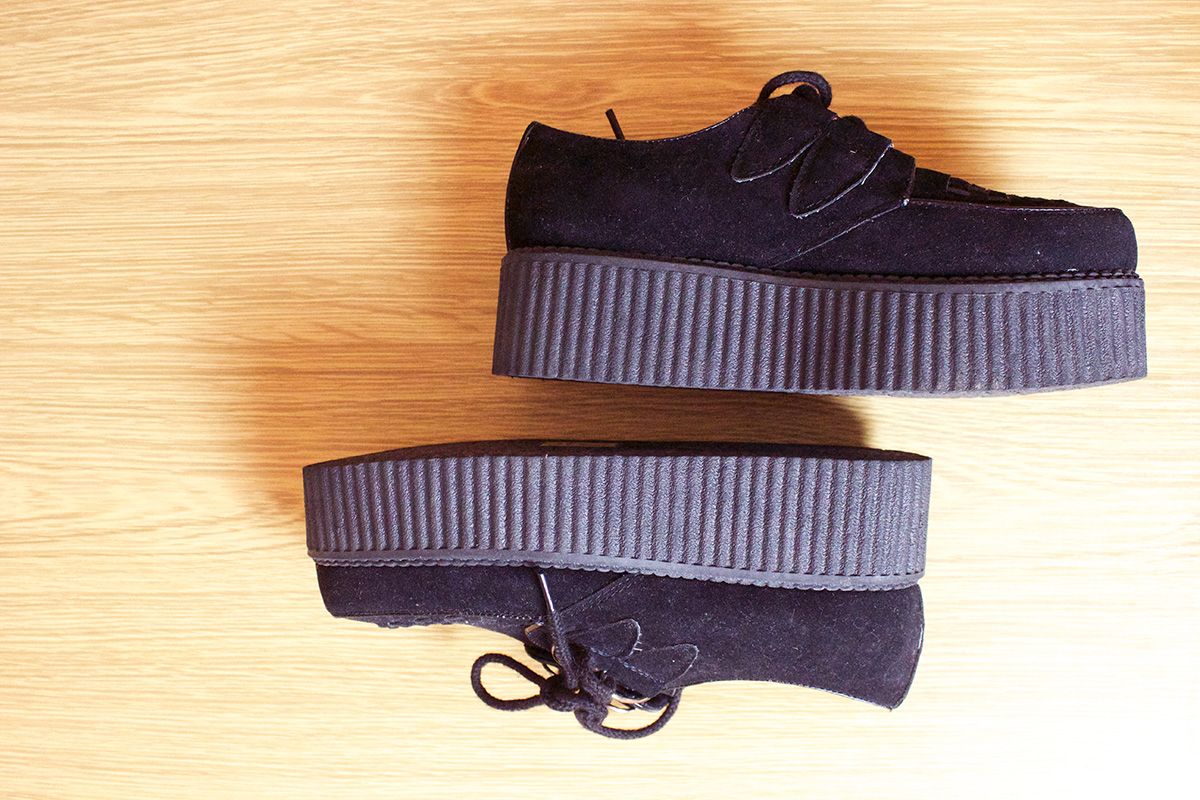 PHOTOS: ZOE LONDON
WORDS: ZOE LONDON


BOOTS: NEW LOOK*
ANKLE BOOTS: BOOHOO.COM*
CREEPERS: OH MY LOVE
HEELED BOOTS: MISSGUIDED.CO.UK*
Shoes complete an outfit. They can take you from casual to grunge, to classic and dressed up. I've always been so bad with shoes, opting for comfort because i'm tall and can get away with throwing trainers on. I wont lie, i'm still so partial to vans/converse with summer dresses, and wont ever change on that front, but recently I started to discover some shoes that were a mix of heel and style, but comfy too.
Shoes don't get much love on their own on my blog so here's a closer look at the four shoe boots that are rocking my world atm, completing all my looks depending on what it is I want to go for. I think my fave out of all of them are the New Look boots – which seem to have disappeared off the New Look site so must be out of stock – but here are some similar ones.
Depending on how you feel that day, there's def a chunky soled black shoe for you. Don't be put off by them looking uncomfortable, if you find a good pair they're actually dead comfy. These are all from the high street too – win.
Like me, do you like a chunky shoe to stomp around in?