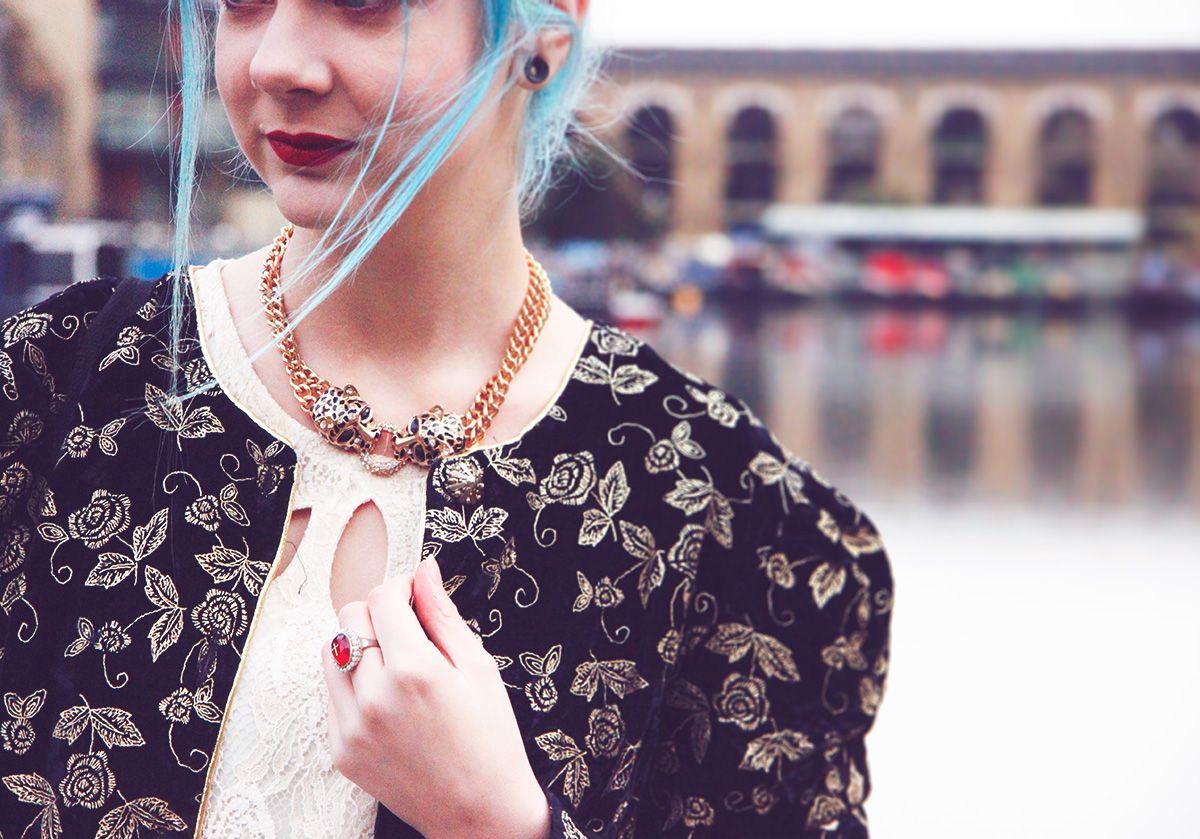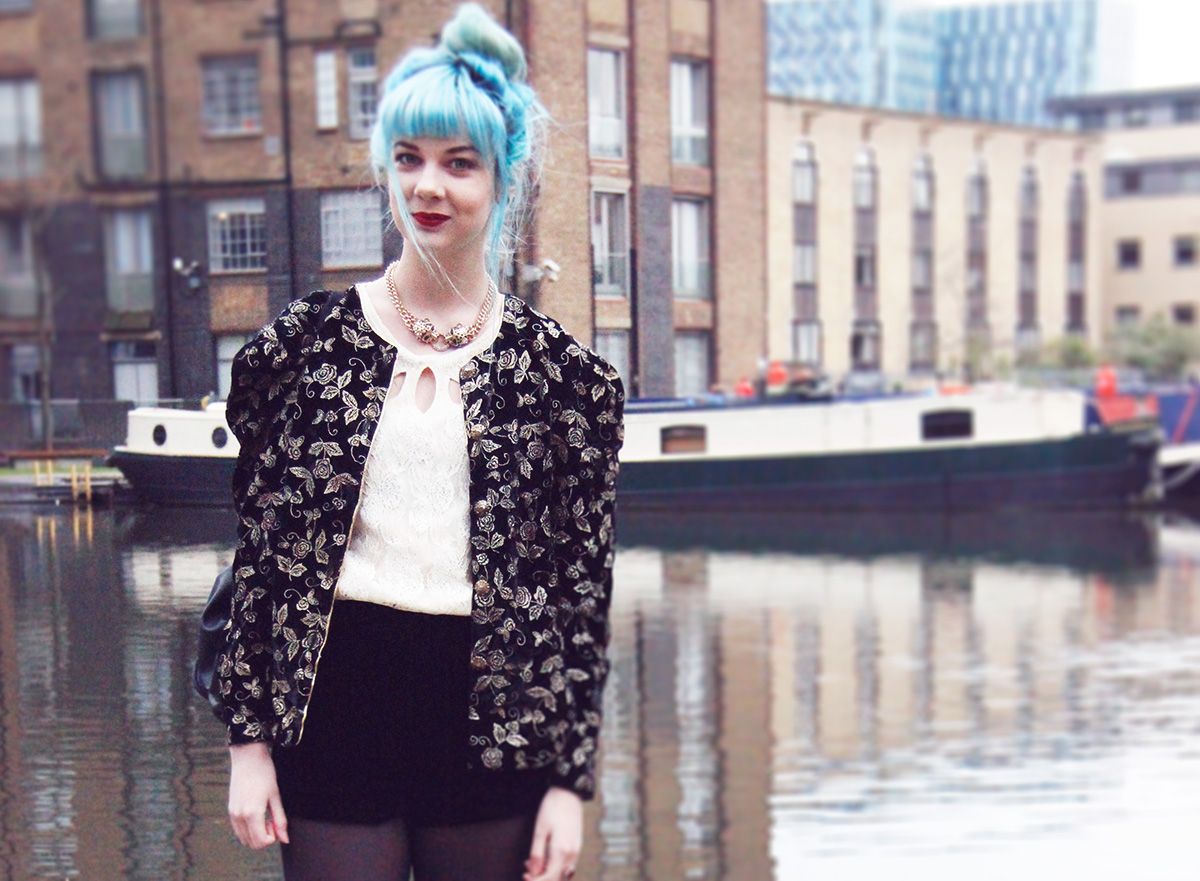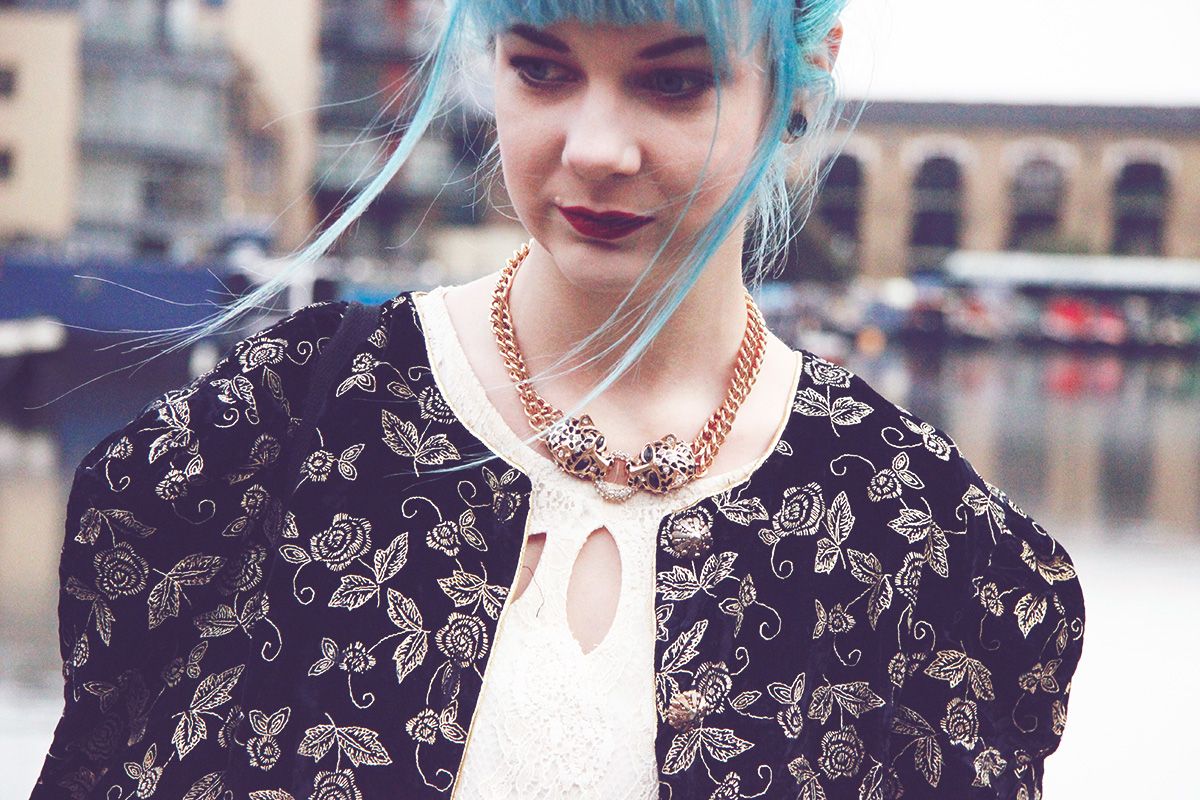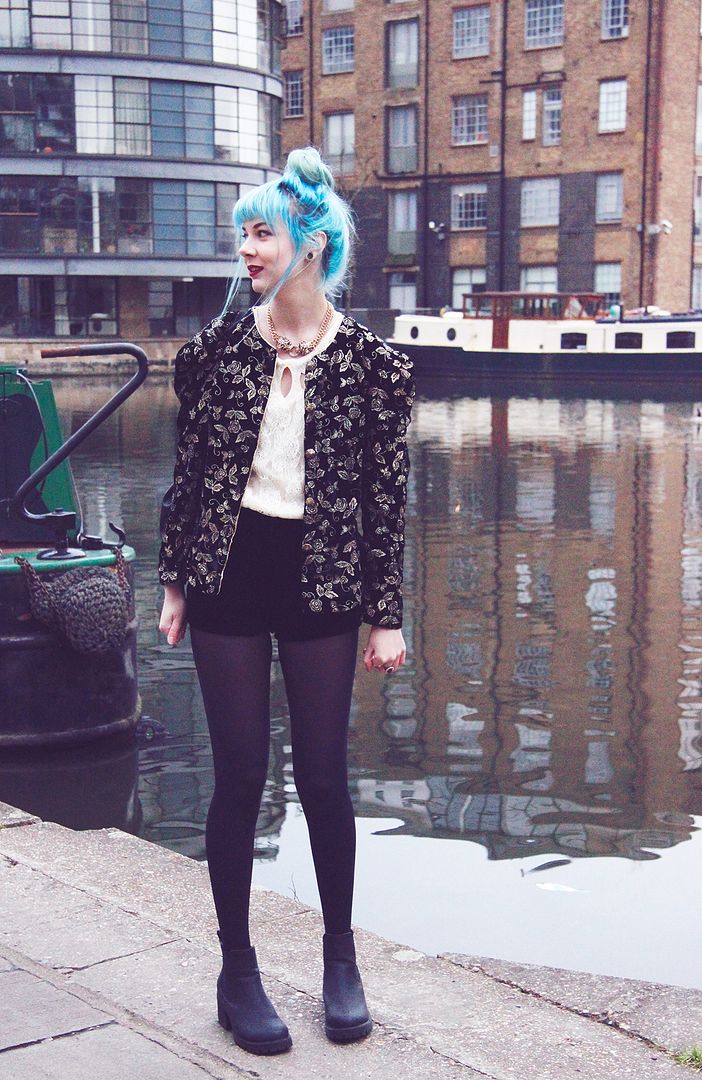 PHOTOS: JEN RILEY
PHOTO EDIT: ZOE LONDON
WORDS: ZOE LONDON


TOP: SUGARHILL BOUTIQUE*
SHORTS: TOPSHOP VIA DEPOP*
JACKET: BEYOND RETRO
NECKLACE: CLAIRE'S ACCESSORIES*
SHOES: NEW LOOK*
BAG: NEW LOOK*
I was long overdue a good catch up with my fabulous and oldest blogging pal Jen this week, so seeing as we now live about a ten minute walk apart from each other in Islington we decided to go for a little wander along the canal, head into a cafe for a little nibble and a sit down and then finally culminating in a shop in Boots yesterday! Classic bloggers! I could talk to Jen for hours, always have done, and I think i've been best pals with her for about three and a half years now, unreal. Back when we first met we were still getting used to blogging and fitting it into our everyday lives and it was all very new and exciting, and it's so awesome that three and a half years down the line we're now in freelance positions to meet each other during the day having now living in the same borough and seeing how our blogs have grown! I love it.
So I persuaded Jen to take a few pics down by the canal of some new bits and bobs that i've got recently. I actually have had this Sugarhill Boutique top for quite a while now but it's on sale so it's the perfect time for you to snap it up! It's so cute and works really well for a slightly more dressed up evening look without being too over the top. My jacket is from Beyond Retro which I grabbed from their Soho branch not too long ago, and you can probably see that it looks a tiny touch too big around the shoulders? It had these huge 80s shoulderpads in them that I quite quickly cut out, but it still sits a bit bulky around the shoulder. I adore it, and have been waiting to find something perfect to wear it with when these Depop shorts I got via a lovely seller arrived and boom – outfit complete.
This is totally something I would wear for a casual Friday night dinner or drinks, so I thought it was perfect timing to upload.
Are you doing anything nice for your Friday night? Tell me in the comments. George doesn't finish work until 9.30pm tonight so i'm going to cook some dinner and have Gogglebox ready for his arrival!