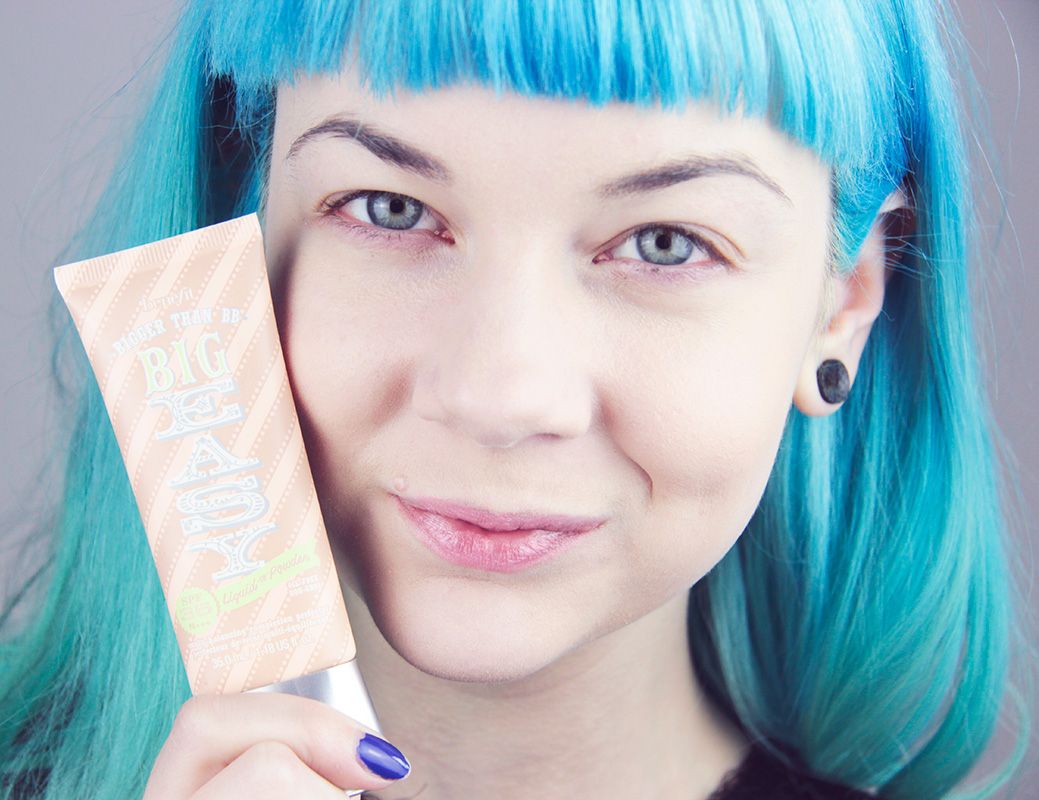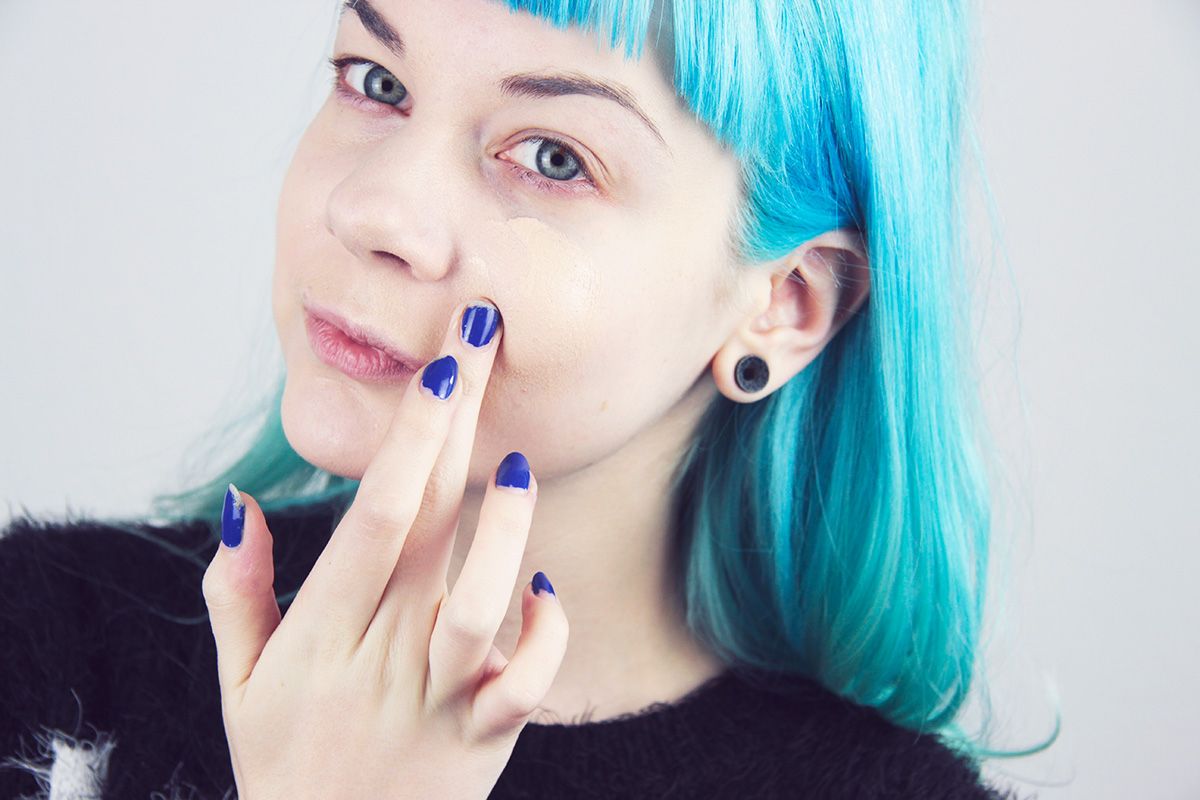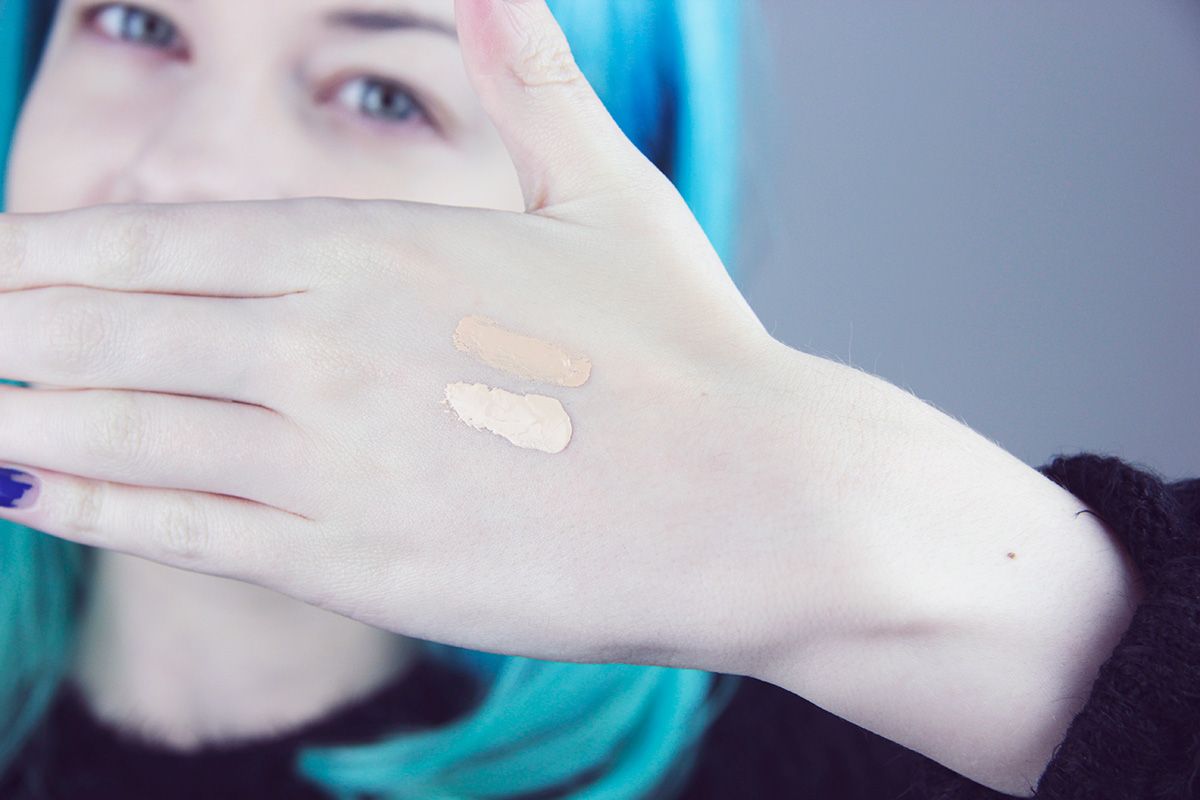 PHOTOS & WORDS: ZOE LONDON
BENEFIT'S BIG EASY, THEIR NEWEST FOUNDATION-MEETS-BB CREAM RELEASE


FEATURED:
BENEFIT BIG EASY SHADE 01 FAIR*
BENEFIT BIG EASY SHADE 03 LIGHT/MEDIUM*
Ergh all the big words on this product really confuse the hell out of me. It's full official title is Benefit Big Easy Multi-Balancing Complexion Perfector. WHAT DOES THAT EVEN MEAN?! Wah. In my opinion, it's a foundation. A light coverage foundation. All the fancy words in the world can't really hide that. It claims to be a bit of a BB cream too – with the box saying 'Bigger than BB' on it, which again is a bit confusing.
Cutting past all that, this is a skin product that dries to a matte finish. It comes in six different shades and for once, rejoice, as Benefit have *finally* listened to their ghosty customers and made shade 01 the palest thing you can buy from Benefit. Excellent. For once it actually suits me straight up and I couldn't be more pleased about that! I previously couldn't wear any sort of skin product from Benefit as it was way too dark!
Now, I want to love it because on the tin it says matte (tick) super pale (tick) and just the right amount of coverage for what I like, but it just doesn't quite match up to my current favourite foundation in MAC Matchmaster. It's almost a bit too drying for my skin type, and clings on to all my dry bits making them look worse. I also can't get this to blend right on my combination nose at all, and I feel like it's obvious i'm wearing makeup as it cakes up a little bit whereas with my MAC foundation it blends seamlessly on my nose. TMI?
I have however found a use for Big Easy because it's paleness is so perfect I simply can't ignore it, and that is blending it in with some of my dewier foundations to make a more matte/dewy hybrid. When mixed with something with a little more moisture – my favourite for this is YSL Touche Eclat Foundation – it works great, and I don't have the dry problem. It's not really practical for taking about away from home, and I wouldn't recommend it on it's own if your skin sounds the same as mine, but for a bit of foundation mixology it comes in handy. I also find that it extends the life of my dewier foundations because by making it matte it lasts much longer on the skin. I went for a full long day wearing the mixed up version of it and it lasted much better than 1. just wearing YSL on it's own and 2. just wearing the Big Easy on it's own! Funny how some foundations just work much better together!
Really it's not something I would pick as a must-have from Benefit, but some other bloggers are coveting it as an alternative to Jouer Matte Moisture Tint so it's really quite an individual thing. If you're dry like me and prefer your soft makeup to look more like well, soft makeup, rather than caking on around certain areas and highlighting dry bits, I wouldn't really recommend Big Easy. However, the fact it comes pale enough to suit even the palest of pale, means that Benefit are taking a step in the right direction with their skin products and this is great to see.
Bit of a mixed feeling on Big Easy from me, but hopefully it'll help some of you decide who have pesky dry meets combination skin like me!