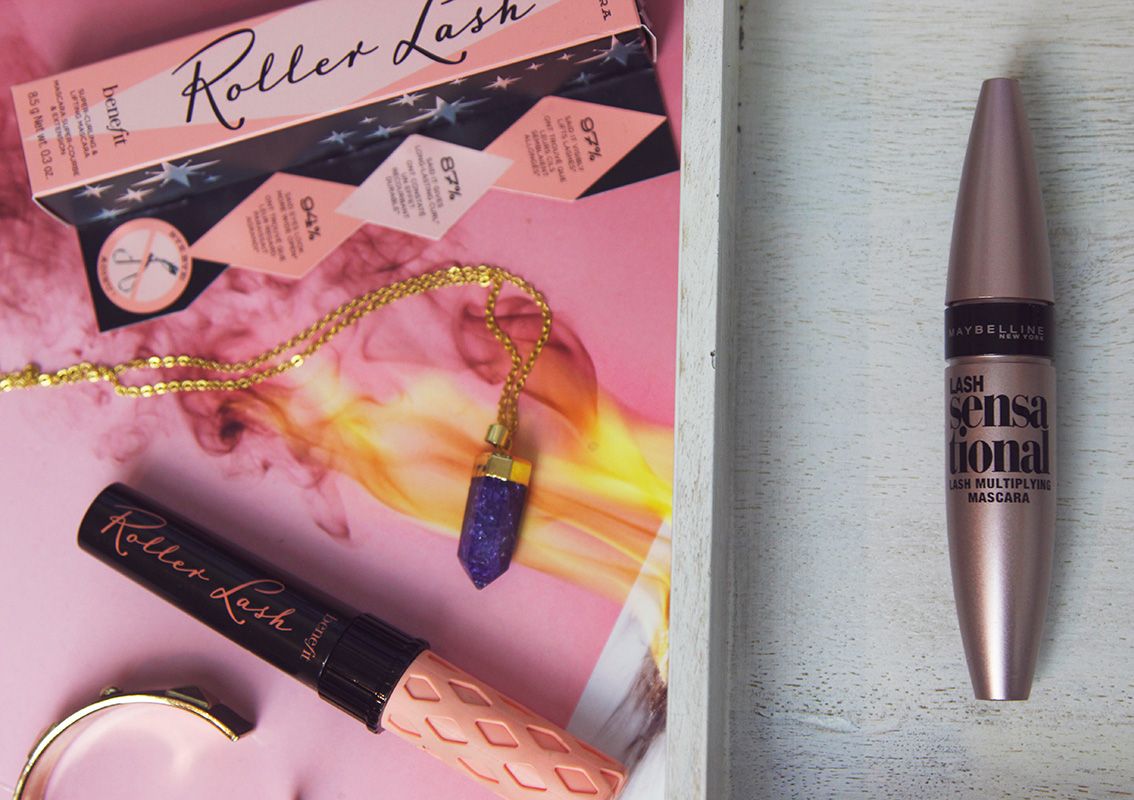 +–+–+
PHOTOS & WORDS: ZOE LONDON
DING DING! IT'S ROUND ONE OF THE BIG MASCARA BATTLES FOR 2015, HIGH END VS HIGH STREET IN THE FORM OF BENEFIT VS MAYBELLINE. WHICH IS BEST? OR ARE BOTH GREAT/TERRIBLE? READ ON..
FEATURING:
BENEFIT ROLLER LASH MASCARA*
MAYBELLINE LASH SENSATIONAL MASCARA*
+–+–+
Mascara wars are totally a real thing. I feel like beauty companies have been fighting for years to be crowned 'Best Mascara' and coveted by all from press & bloggers to the word on the street. At the start of each year we always see some new mascara launches and they are always super hyped up by advertising and word alike. Well i've been trying out the two biggest launches so far – from Benefit and Maybelline respectively – for a few weeks now, and finally feel ready to deliver my verdict. I've seen so many opinions on blogs and well, I figured I may as well give my two cents, as well.
– Couple of notes on me before we start. I wear contact lenses, and have short, stubby forward facing lashes. I may be totally different to you, so do bear that in mind! Mascara is very personal! –
Ding ding! Round one. Let's go.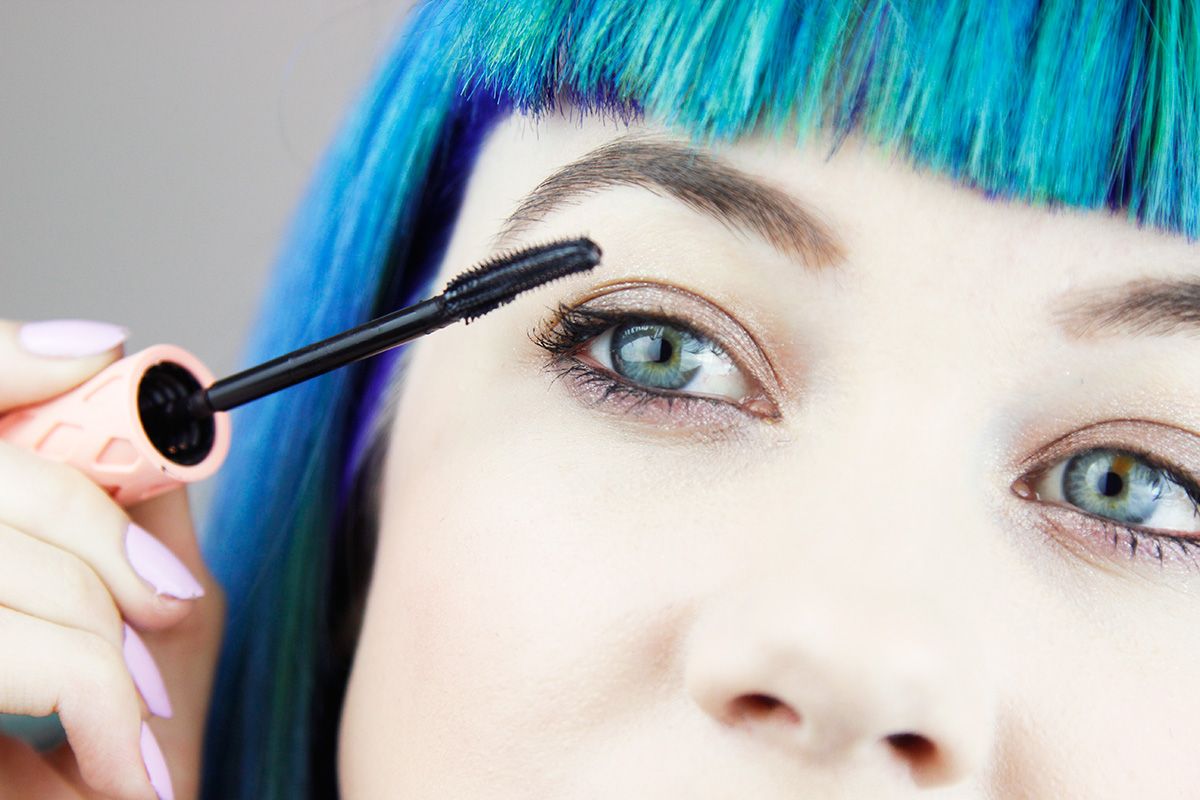 BRUSH
The wand on the Benefit Rollerlash is quite thin, but has a slight curvature to it. Look at the photo above and you'll see it's on the left compared to Lash Sensational. A lot thinner than Bad Gal Lash, and without the ball on the end of They're Real. However, fundamentally the same plastic bristle brush as They're Real. It's a lot easier to apply though without stabbing yourself in the eye!
LONGEVITY
It claims to hold and last the shape for 12 hours, and while I think it probably does, after that time it does start to dry out. They're Real on me is dreadful for flaking off and irritating my contact lenses so much I had to stop wearing it. This? It flakes a bit on me, but not nearly as much. It does have that same weird sticky vibe to the formula as They're Real though, and I find if i'm the slightest bit tired, it sticks together in that way that only Benefit mascaras seem to.
VOLUME
I am happy with the volume Roller Lash has given me (honestly my lashes are horrendous), but I feel like they're not as thick as they could be? I usually go over it with another mascara to give it a bit more depth. I find that my lashes are very hard to make curl and lift so, it's probably to do with that.
OVERALL
I do like this mascara. I'd use it over They're Real, for sure, and at first (until the flaky irritation) I thought They're Real was a great mascara. It doesn't smudge like They're Real does, and like I said above, flakiness is minimised. I'm not sure if it's worth the £19.50 price tag, but the packaging is gorgeous and I feel like Benefit improve every single time with each mascara. If this is the way they're going, count me in!
MAYBELLINE LASH SENSATIONAL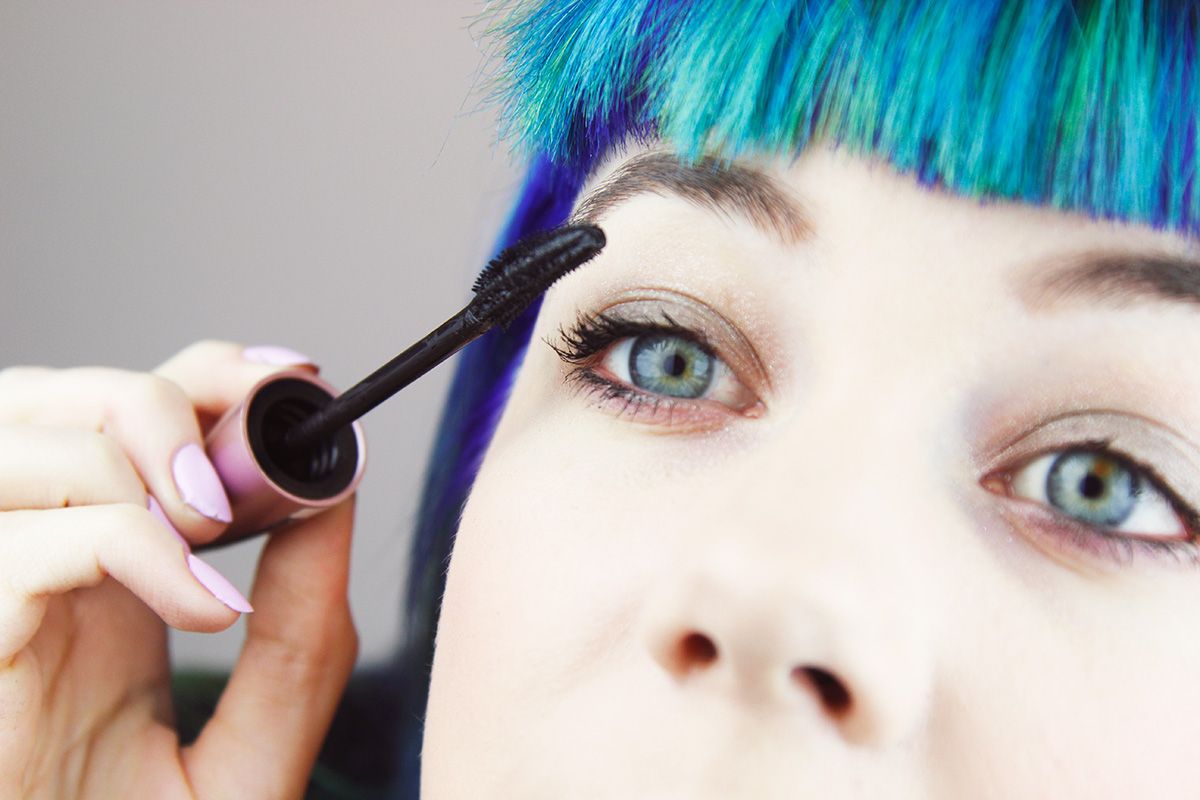 BRUSH
As you can see in the comparison photos, the brush on the Maybelline Lash Sensational is exactly the same plastic curved shape as the Benefit Roller Lash. However, the Maybelline mascara is a fair bit chunkier, and makes applying to the lashes a bit easier as it seems to glide on better. I found it easier to work with than the Roller Lash, and even on the fiddly lower lashes, too.
LONGEVITY
This one doesnt have any hour claims like Benefit but seems to last really well. This does however smudge on the lower lashes toward the latter end of the day for me, a bit like the old Benefit They're Real does. It doesn't flake on me which is a bonus, and seems to do the job for the main part of the day.
VOLUME
I think the Lash Sensational gives amazing volume actually! The first time I put it on I was like, oh, wow, awesome. I think because the brush is a bit thicker and the formula is a bit wetter than Roller Lash, it seems to give me just a bit more definition and thickness, which hopefully you can see in the photos (although I know they look pretty similar.)
OVERALL
I think this is a great mascara, and seemed to deliver on it's promises of volume and fuller lashes. I haven't tried that many other Maybelline mascaras to compare it to, but for a drugstore mascara it works really well. Personally I am surprised it's so good for how cheap it is, and if i'm honest I think i've reached for this one more overall than Roller Lash.
+–+–+
So the overall verdict on both and the winner? For me, personally, it has to be Lash Sensational by Maybelline. It just triumphed over Roller Lash on the slightly thicker brush, the slightly wetter formula meaning you can build it up a lot easier without it being a bit scratchy, and the fact that it's cheaper. I prefer the fact that Roller Lash doesn't smudge on my lower lashes, but personally I would choose Maybelline!
The mascaras both seem to work a bit differently though so while i'm spoiled for choice here i've been using both at the same time for optimum results, but I think do assess your lashes – are they long or stubby? Are they prone to smudging? Do they flake mascara bits off normally? – and take it from there. I very rarely actually review mascara because I really want people to make their own minds up as we're fed a lot of advertising hype with mascaras (why do they still use lash inserts?! it's 2015!) and unlike a good eyeshadow or lipstick, all our lashes perform very individually.
Whats your verdict on these two mascaras of the moment? Let me know below! Hope this helped a bit!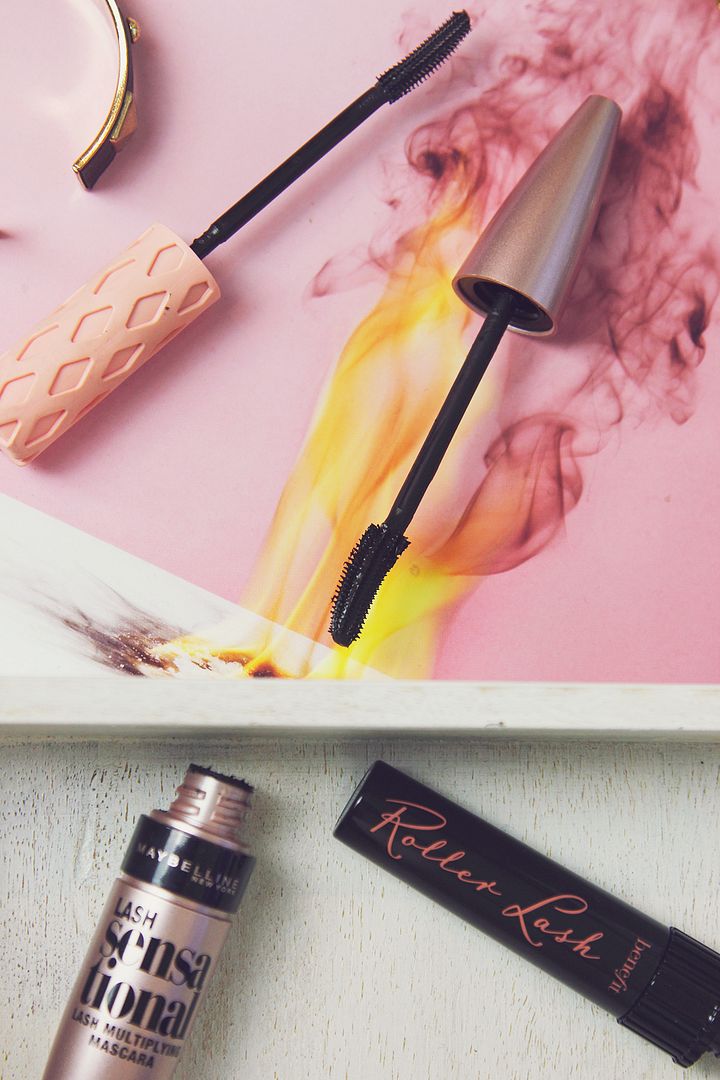 +–+–+
S H O P
!function(d,s,id){var e, p = /^http:/.test(d.location) ? 'http' : 'https';if(!d.getElementById(id)) {e = d.createElement(s);e.id = id;e.src = p + '://' + 'widgets.rewardstyle.com' + '/js/shopthepost.js';d.body.appendChild(e);}if(typeof window.__stp === 'object') if(d.readyState === 'complete') {window.__stp.init();}}(document, 'script', 'shopthepost-script');

JavaScript is currently disabled in this browser. Reactivate it to view this content.
+–+–+