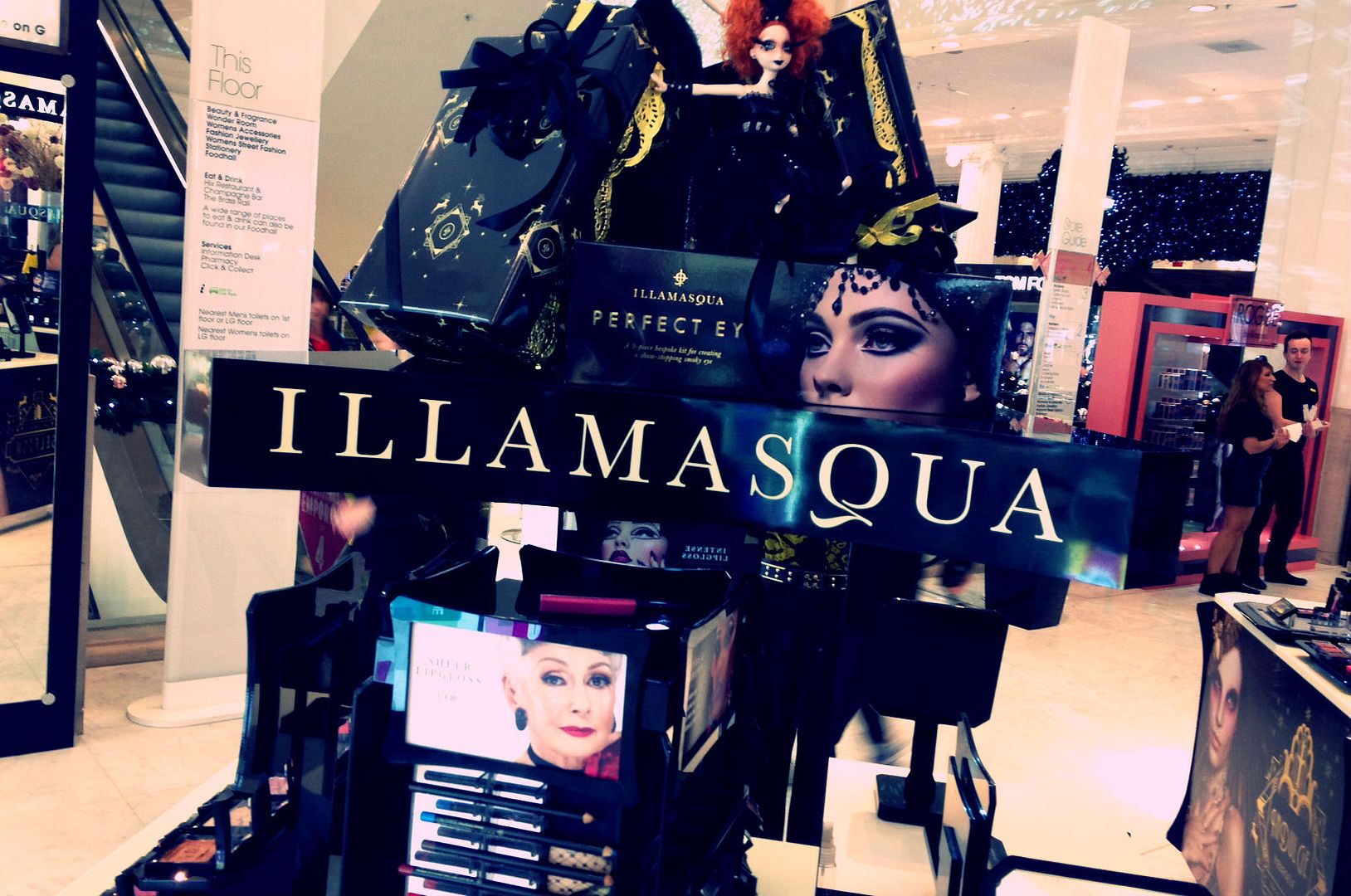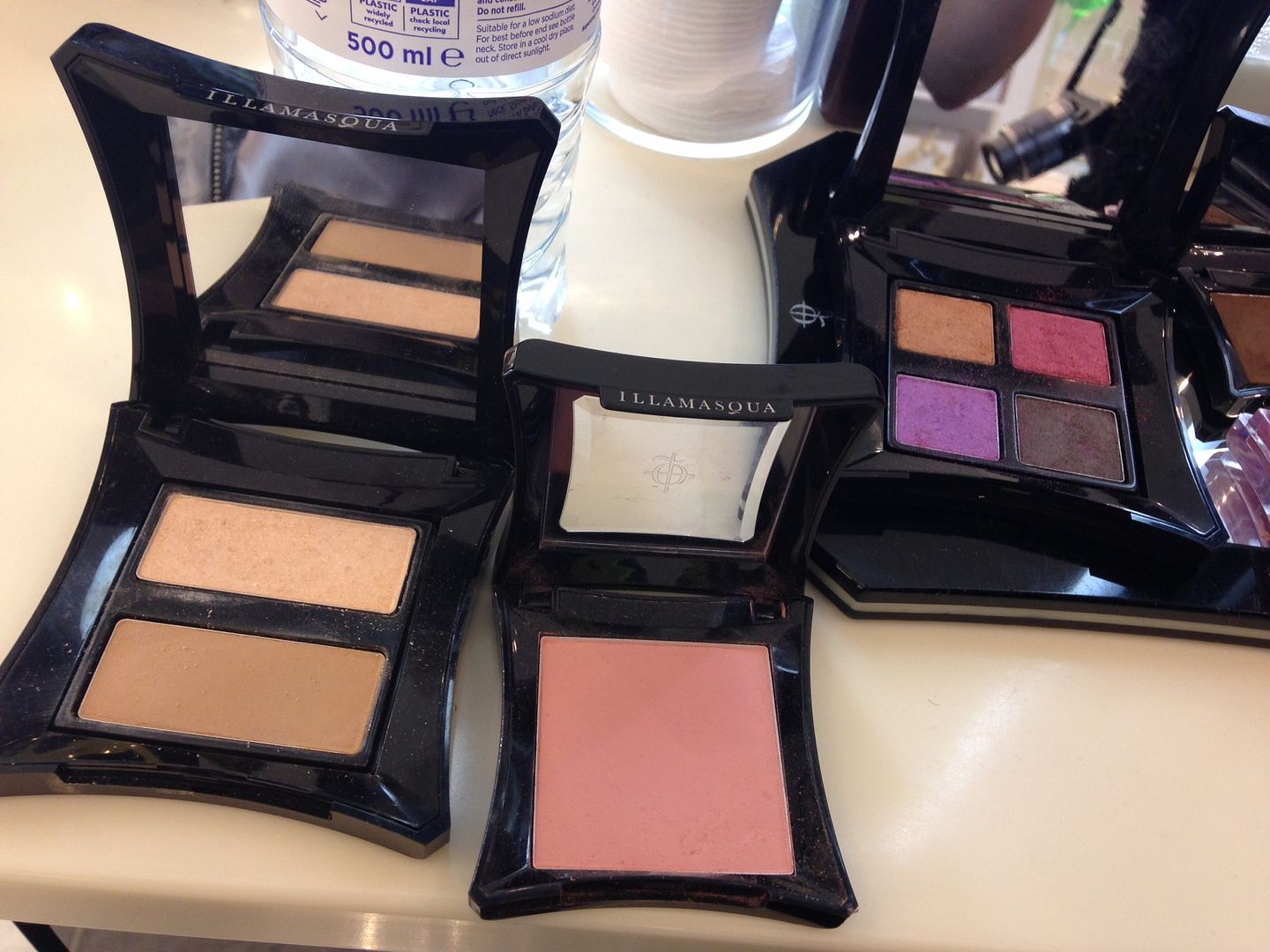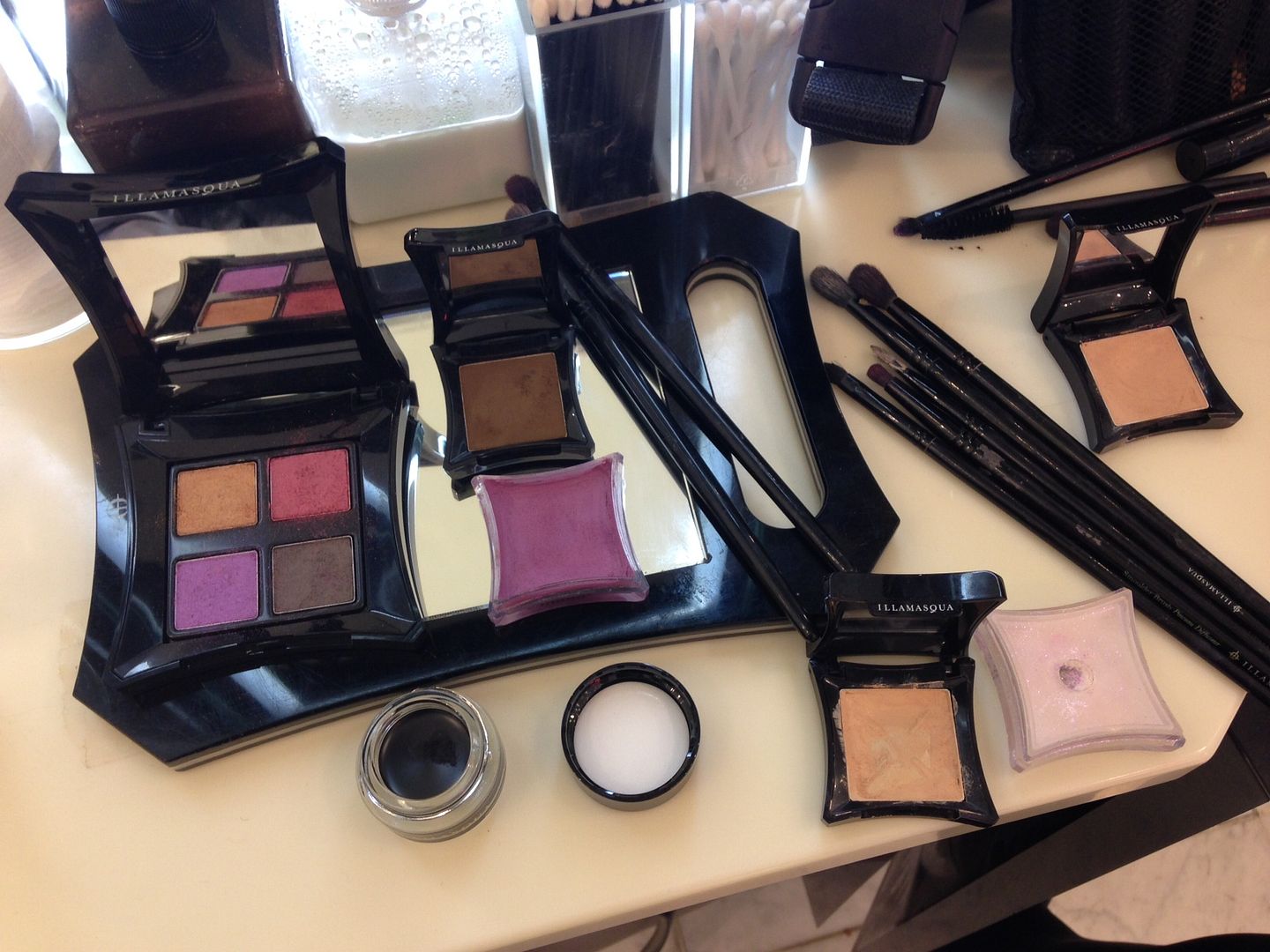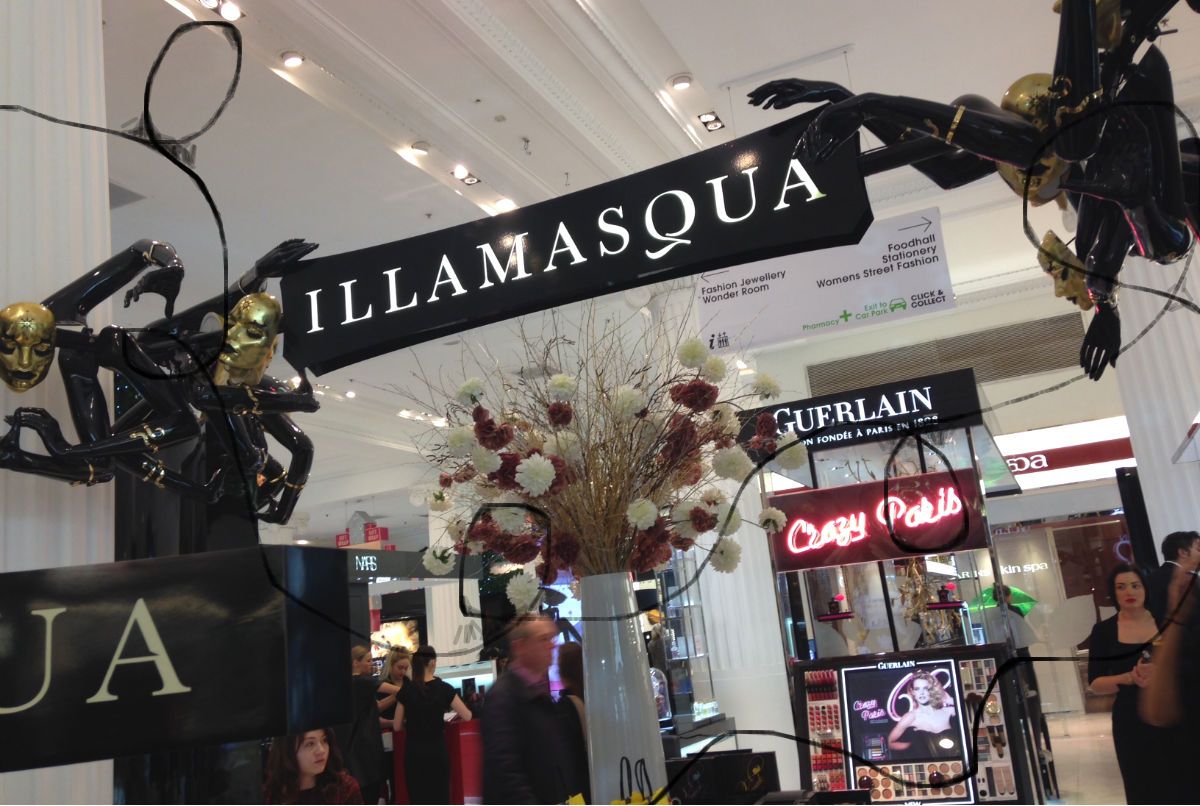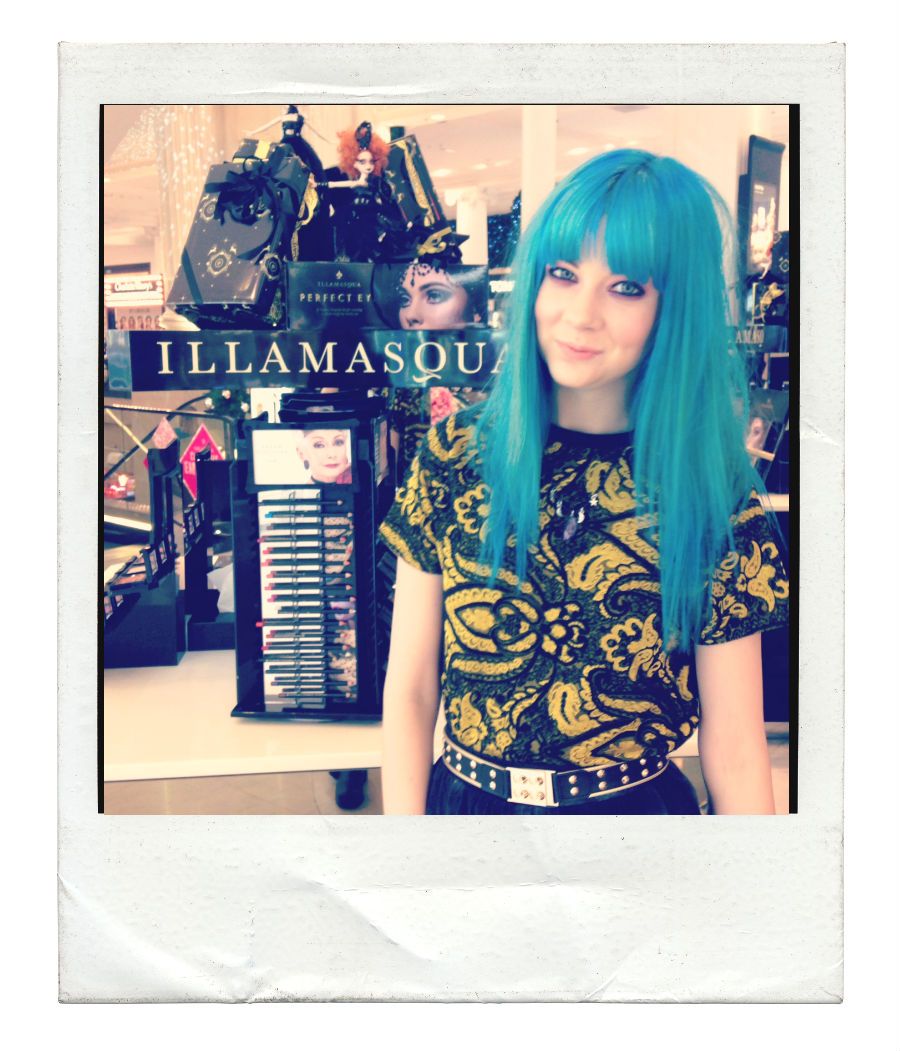 // I L L A M A S Q U A M A K E O V E R //
IN SELFRIDGES, LONDON
Last week I got to have a wicked Illamasqua style makeover at the counter in Selfridges. I went along with my girls Lily and Emma, who both had different styles to me. Mine was quite a free category, being "creative." Okay come on be serious, Illamasqua and the word creative basically merge together as it is, I didn't really even need to suggest anything! I'd mentioned that atm i'm crushing hard on pinky red almost bruised eyes, and before I knew it, lovely Rose (Selfridges Manager) got to work.
She used the brand new Fatale Palette for Christmas, with the gorgeous plummy shades seen above. As a base for the eye, she used the cream pigment in Depravity, which sorted out a good creamy base but not too strong to attach the eyeshadow to, to make it last longer. She also used pure pigment in Static in the middle of the eye to add just a little bit of sparkle. Lining the eye with the gel eyeliner, and finishing with a slick of mascara, we were done with the eyes! I loved the look, it's still a bold look on first glance, but close up it's got that proper old school gothic theatrical look about it, to me it was almost like My Chemical Romance emo and I thought it worked really well.
To enhance the skin, we used Skin Base, with concealer around the eyes. The brows were done with eyeshadow (but i forget the shade name!) and the blusher was Tremble to create a soft contour.
So if you're near an Illamasqua counter, you can actually go and have a makeover yourself. For £30 advanced booking fee you'll get 45 mins with a fully trained makeup artist to work to your needs and requirements, much like the fabulous Rose was with me. This £30 is then redeemable against purchases of Illamasqua, amazing. You can at some counters (including Selfridges London) have a 10-15 minute free makeover to learn about the Illamasqua product, too.
I absolutely loved my experience at the counter with Illamasqua, I think they are the least pushy and sales orientated of the counter staffs, and I always have such a pleasant experience shopping there. Rose taught me loads of neat tricks, and I learned that I feel more confident wearing plummy/pink eyeshadow with my eyeliner! I would recommend popping down, especially if you're about to make your first Illamasqua purchase. They have counters all over the UK. What do you think of my Illamasqua makeover? Do you like Illamasqua, and shopping at their counter?
Z O E . L D N
xo