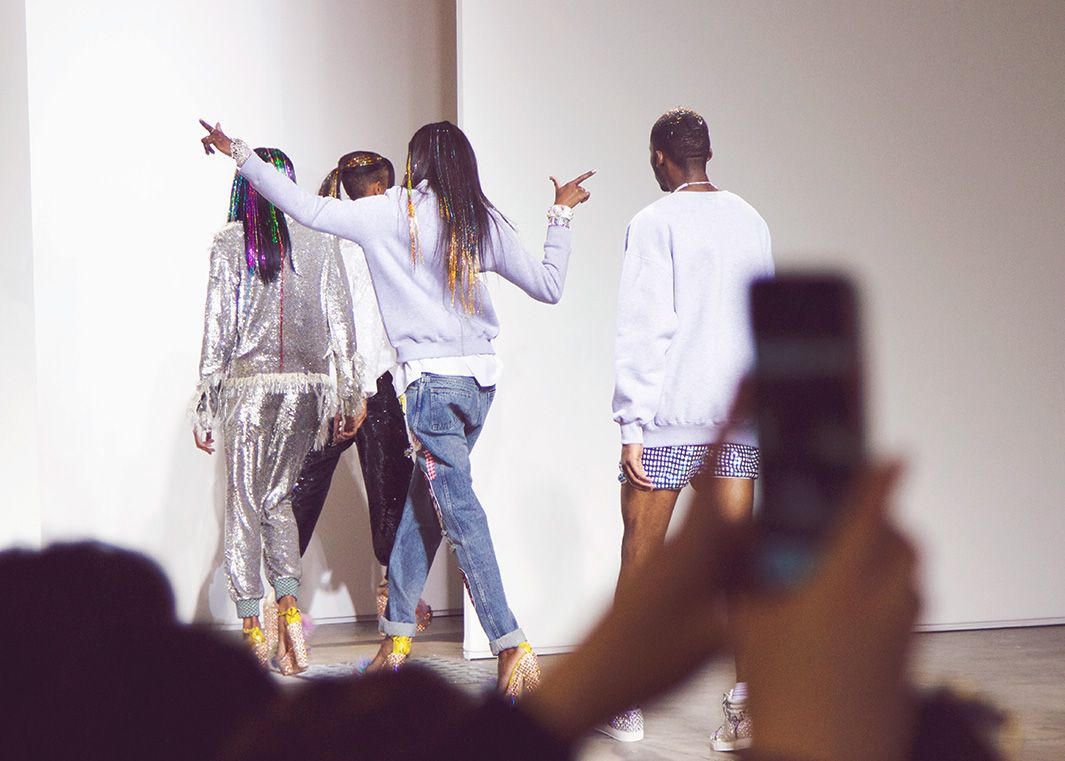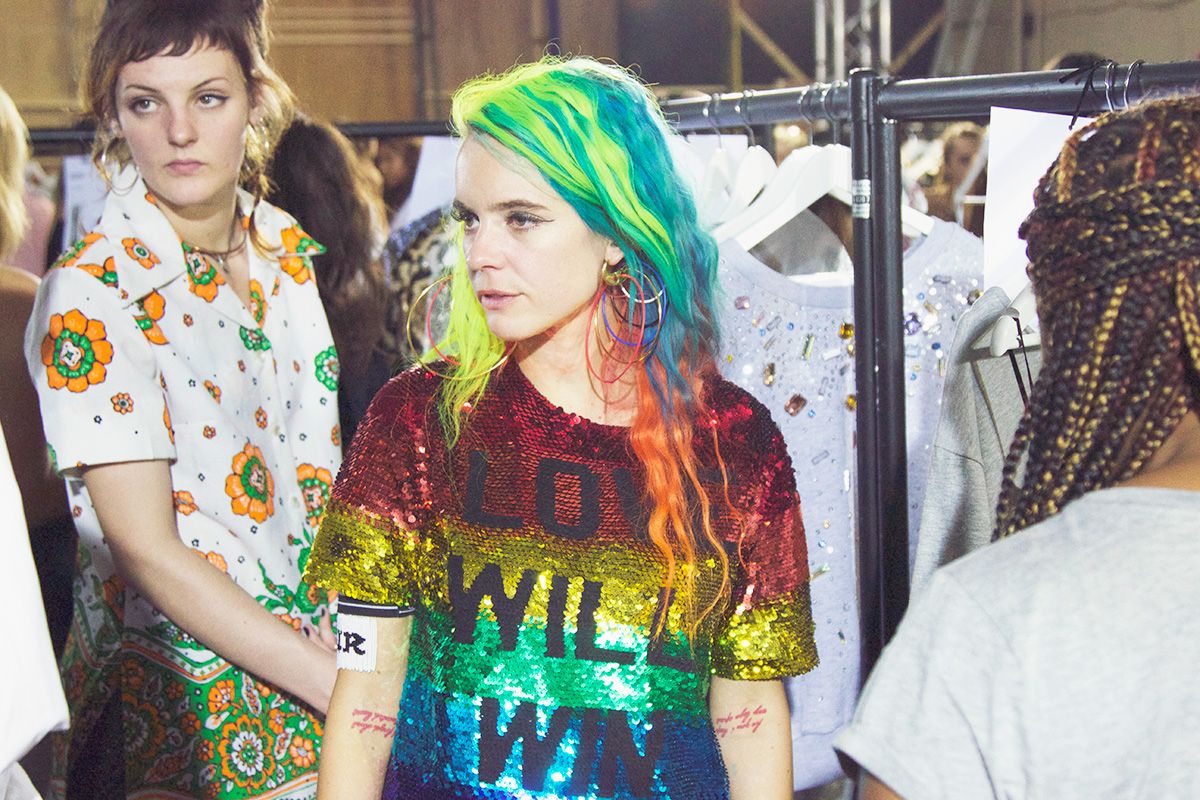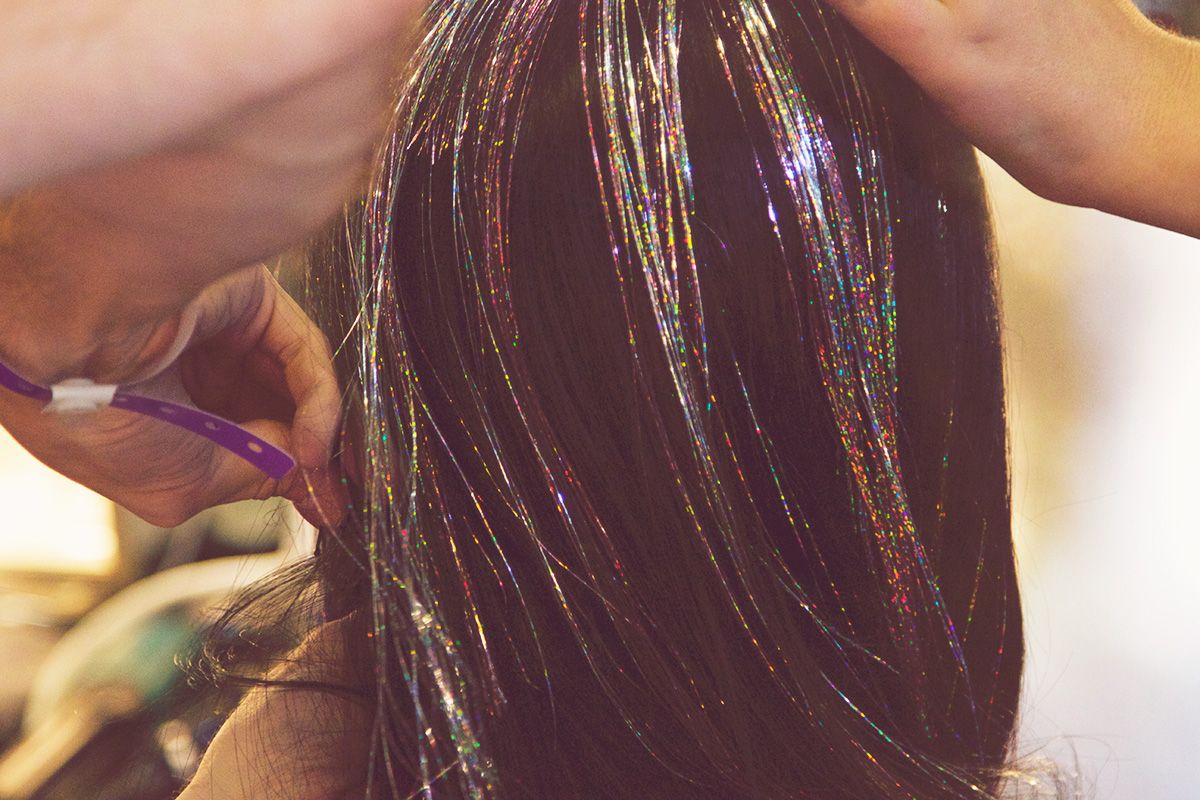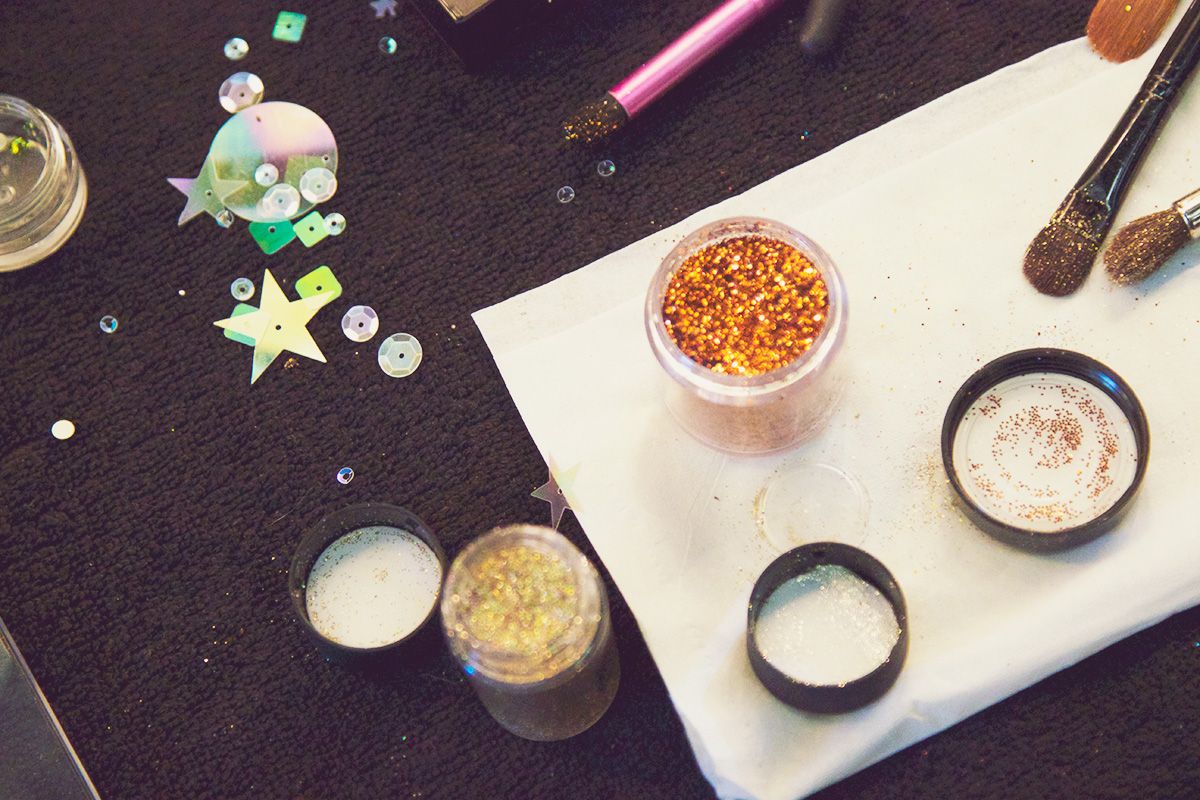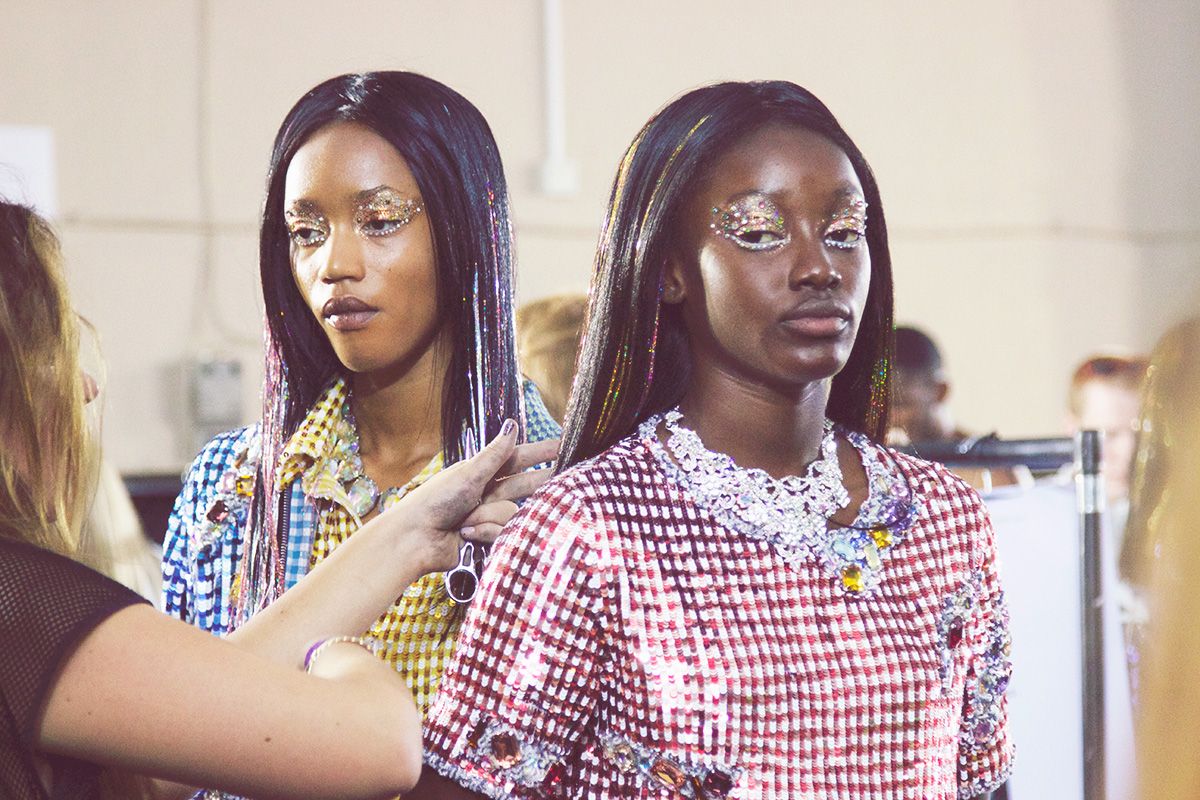 PHOTOS & WORDS: ZOE LONDON
(PLEASE DO NOT REPUBLISH WITHOUT PERMISSION)
EXTREME PHOTO SPAM ALERT AS ASHISH AS ALWAYS HAD US ALL IN A GLITTERBALL WHIRLWIND TO END LONDON FASHION WEEK.
HAIR: ALI PIRZADEH FOR L'OREAL PROFESSIONEL
MAKEUP: SHARON DOWSETT FOR MAYBELLINE
NAILS: MICHELLE HUMPHREYS FOR MAYBELLINE
Ashish for me traditionally is the show to end Fashion Week, and I hope the schedule never changes because for me I go out on a real high. 'Scuse the millions of photos above, but this show was just too good not to go all out on photography from start to finish for – as i'm sure you can see! I honestly don't even know where to start with this show round up so… let's just get stuck in!
Michelle Humphreys for Maybelline explained to me that she had named her nail look the "Cosmic Cluster" because of the heavy use of glitter, holographic polish and little gems. She used the Maybelline shades "Watery Waste" and "Glitter-It" and then once dry she popped random jewels on in clusters. She was so excited to be doing the nails for Ashish and it really came across as I spoke to her, her enthusiasm was through the roof! The models all had the same look on their toes too – I bet there was a lot of fun trying to get all that off after the show!
Makeup again by Maybelline was by Sharon Dowsett and she said it was actually one of the easiest looks she had created all week. I loved this because it so rings home my sentiment that actually, having fun with makeup isn't hard at all, and can be done by all. She said that she just popped a load of glitter on the eyes, then used the Maybelline Eye Pencil in shade Flesh to keep it bright looking, then just glued on top a "gem encrusted chaos" – her words guys, not mine. Amazing? The models were all grinning from ear to ear and the vibe backstage at Ashish was killer. Ali Pirzadeh for L'Oreal Professionel finished off the look by simply adding in tinsel through the extensions, and layering them within the hair. He didn't want to over complicate it, so he then just straightened the hair and used a bit of the Gloss Shine Spray. To do the men? He just threw tinsel randomly on top of their head. How fun?!
The whole look of Ashish this time around focussed a lot on celebrity/fame iconography. I spied the Kim and Kanye jumper as soon as it rocked out of the door and there were also images of Miley Cyrus, One Direction and as you can see above – Jesus as well. King of sequins as always, Ashish did not hold back. Adorning dresses, trousers, tops and shoes with glitter and sequins, the show glided along the runway easy on the eye – making us all want to go out and party after! I also could not take my eyes off absolutely beautiful vitiligo model Winnie Harlow, who I completely fell in love with in both attitude and look. She is amazing, and embodied the Ashish girl perfectly.
Will you be seeing that Kim and Kanye jumper all over the street come next year? Damn certain you will!
** SO HOW CAN I DO THIS AT HOME? **
It can be hard reading glossy Fashion Week reports and imagining doing the looks at home, so this season i'm adding in a few easy-to-recreate tips for us normies (and on a budget, too!) I'll be trying some of them out myself. Here's how you can get a similar style to the insane Ashish SS15 look!
– This glitter look is intense. Make your own by adding a dash of glitter to the eye. You can try either…
– … just adding a little bit of glitter to the inner corner for a sparkle!
– … or putting a couple of jewels out by your eyebrows for an eye catching party/festival look.
– These nails are so easy to do because they're all high street polishes, give it a go!
– Sequin up your old denim jacket or jeans for a fun, new look.
– Try tying a little bit of glitter strands from a party shop into your hair on a night out, you can weave it through a plait for a cute, subtle look!
– You can also try a dash of glitter on the lips to add a bit of sparkle to the face.
What did you think of the Ashish sparkly offering for SS15? What's your favourite part of the look?